"Seasonal Cooking" brings you delicious home-cooked recipes with the freshest ingredients of the season. From big warm bowls of comfort food in the winter to light, fruity dishes in the summer, discover easy-to-make meals your whole family will enjoy.
Spring lets us say goodbye to those one-pot heavy winter stews and hello to lighter, brighter meals for our tables. We welcome back the flavors of our favorite fruits and vegetables, showcased in a few classics that benefit from the lighter touch that spring invites. All these spring recipes take their cue from the beautiful color, textures, and naturally sweet goodness of each ingredient: buttery mangoes, perfectly ripe strawberries, juicy pineapples, plump grapefruits, and farmers' market fresh vegetables take center stage in this lively, feel-good menu of springtime recipes.

Embrace the array of textures, colors, and bursting flavors of these farmers' market vegetables, from the light crunch of gently roasted dark green zucchini to the jewel-colored shades of carrots and beets and the sweet creaminess of new potatoes. Lightly roasting the vegetables until they are crisp-tender coaxes out their sweetness.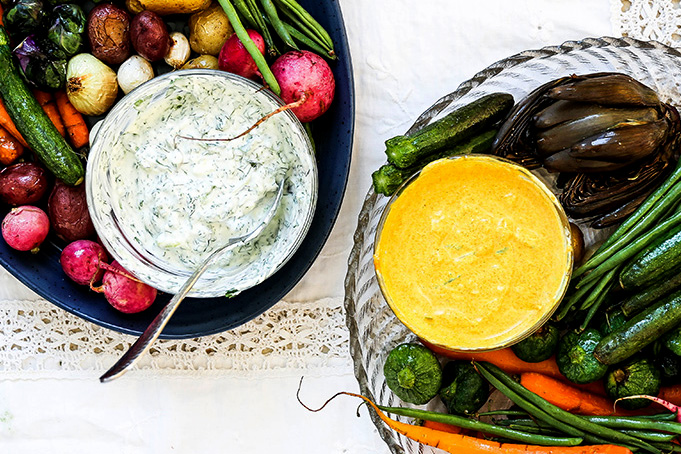 Plate them with tangy yogurt swirled with fragrant fresh herbs (a sure sign of spring's new growth), and they make for a stunning, delicious crudité.
This spring picnic favorite is traditionally bound by a mayonnaise-based dressing and studded with cured meats and cubes of cheese. Crave a lighter version? Sweet mangoes offer a bright and fruity springtime lift, both in the dressing and the salad.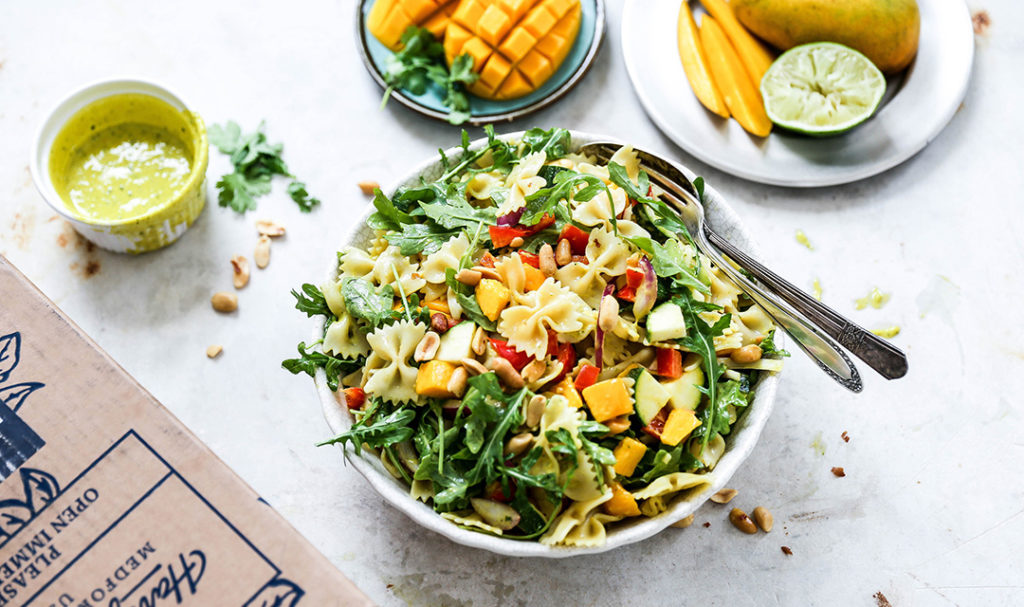 Mangoes are a terrific emulsifying agent — their smooth, buttery texture works like mayonnaise, avocado, or egg yolks to bring oil and vinegar together in a creamy dressing.
With a hint of heat from the jalapeño pepper in the dressing and a pop of salty peanuts tossed into the pasta — along with a vibrant dice of Harry & David Honey Mango, red pepper, zucchini, and peppery arugula — you'll enjoy sweet, salty, and spicy flavor notes in each deeply satisfying bite.
Pineapples are in peak season from March through June, making spring the perfect time to cook with this vibrant tropical fruit. And al pastor chicken tacos — a classic preparation that calls for fresh pineapple in the marinade — give this pineapple salsa a wonderful opportunity to shine.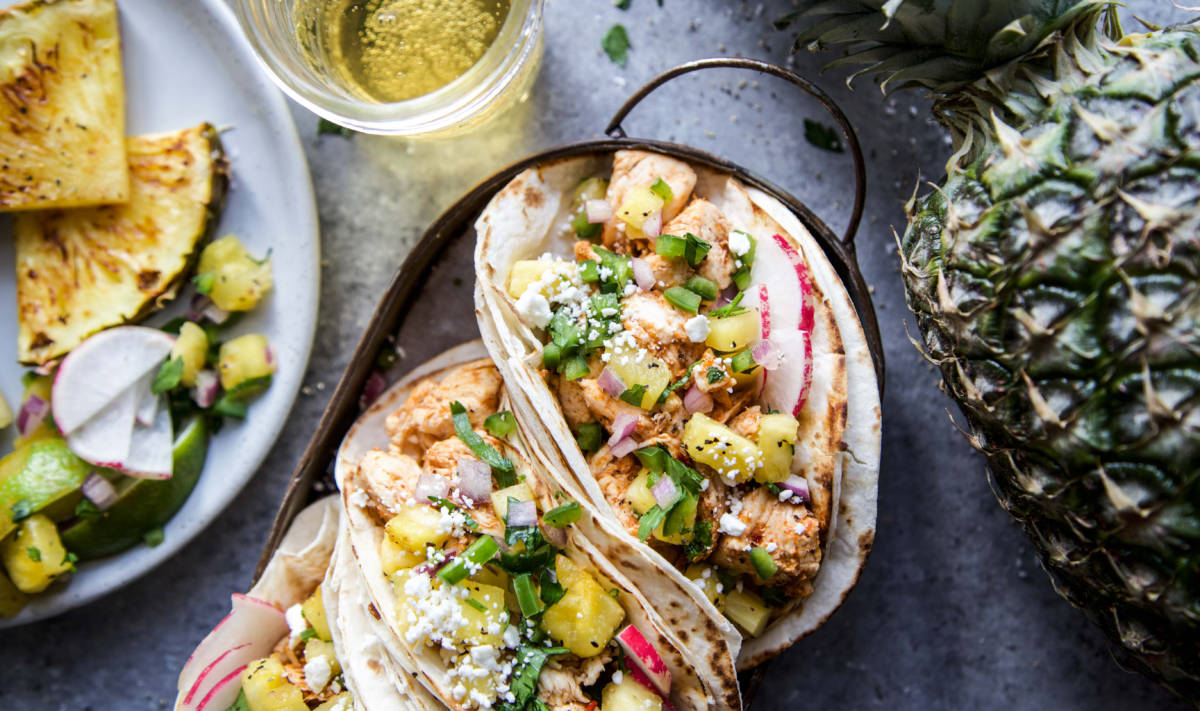 Throwing pineapple on the grill allows the juice's natural sugars to caramelize and develop a deeper, almost nutty-sweet flavor. And when this depth of sweetness mingles with the heat of jalapeño and red onion, you have a harmony of sweetness and spice, all in an eye-pleasing, sunshine-colored salsa.
Strawberries are the first fruit to ripen in the spring, and any dish that calls for these red beauties at the peak of their sweetness should focus on simplicity.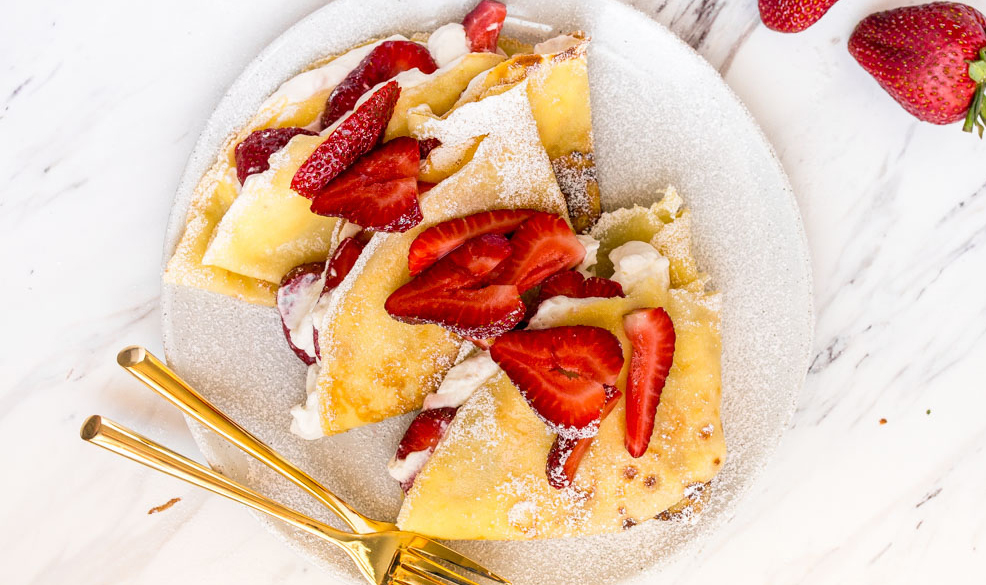 Take this classic pairing of strawberries and cream, which gets a luscious expression in a brunch dish starring handpicked Harry & David strawberries tucked inside a delicate, easy-to-make crepe, all cosseted in a cloud of cold, fresh whipped cream. It's a beautiful presentation for a spring brunch and a lovely departure from that old weekend standby: pancakes.
As the clocks go forward and the days get longer and sunnier, you'll notice an uptick in happiness and a pep in your step. That, of course, means it's time to relax in the warmer weather and toast spring with a fresh-squeezed libation.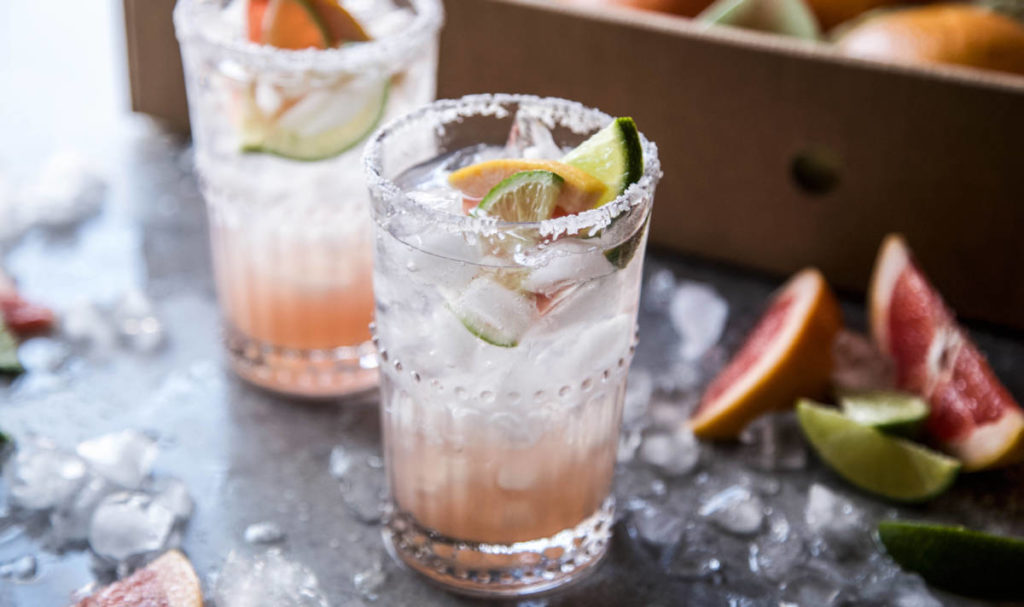 A Paloma cocktail — one of Mexico's most beloved aperitifs — captures that clean, fresh-start-to-a-new-season feeling. It's traditionally made by mixing one part tequila to three parts grapefruit-flavored soda (think Jarritos or Fresca) and a squeeze of fresh lime juice, but we've upped the flavor profile a few notches by swapping out the soda for the bright, sweet, and tart flavor of freshly squeezed Harry & David grapefruits. Added bonus: Your drink will have a beautiful pink "flower in bloom" hue.