In The Ultimate Gift Guide we're bringing you all the best advice on gifting, whether you need something to share for the holidays, bring to an event, or gift just because!
There's nothing better than a cozy Christmas! Seasonal coffee can warm up the chilliest of winter days, and hot cocoa and s'mores make the perfect treats to curl up with next to the fireplace. Send these cozy Christmas gifts to a family member or friend who needs a little extra holiday cheer. Or treat yourself with some sweet treats to cozy up with on Christmas Eve!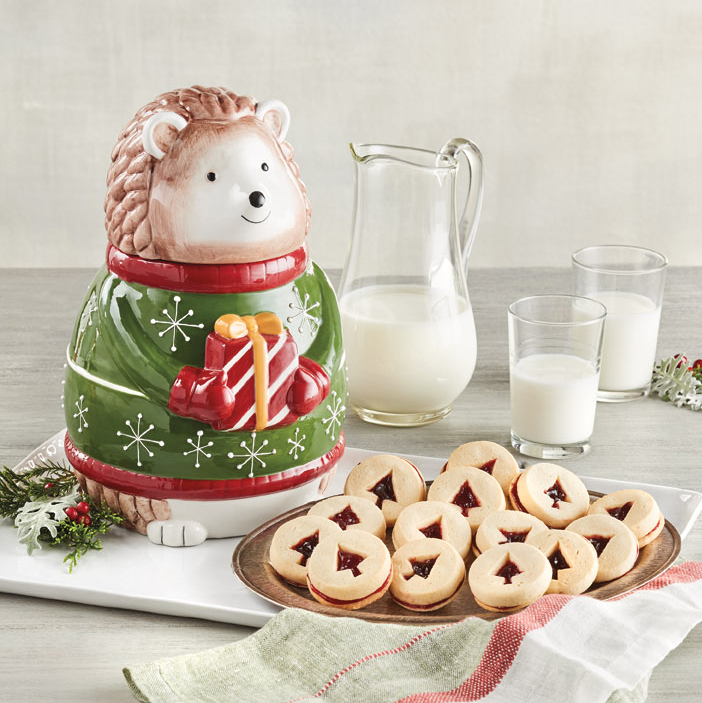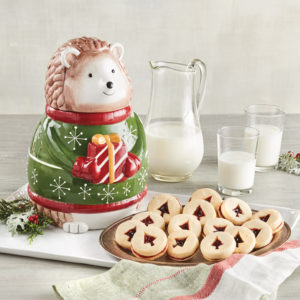 It's not Christmas without Christmas cookies! This cute ceramic hedgehog cookie jar arrives with over a dozen of our classic raspberry-filled tree-cutout shortbread cookies. There's no better treat to curl up with next to the fireplace waiting for Santa!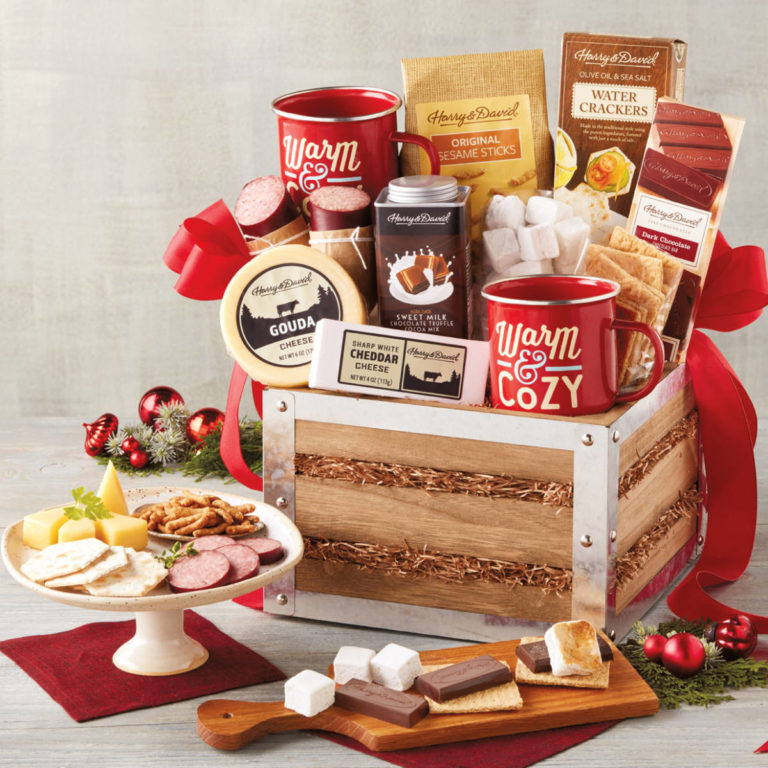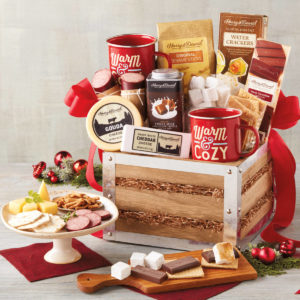 There's nothing better than curling up by the fireplace on a chilly winter night! This Fireside S'mores Basket is reminiscent of the cozy fun of sitting by a campfire with family and friends. Set out a charcuterie board, put together a few s'mores, pour some hot cocoa, and get "Warm & Cozy" just like the cute keepsake mugs suggest!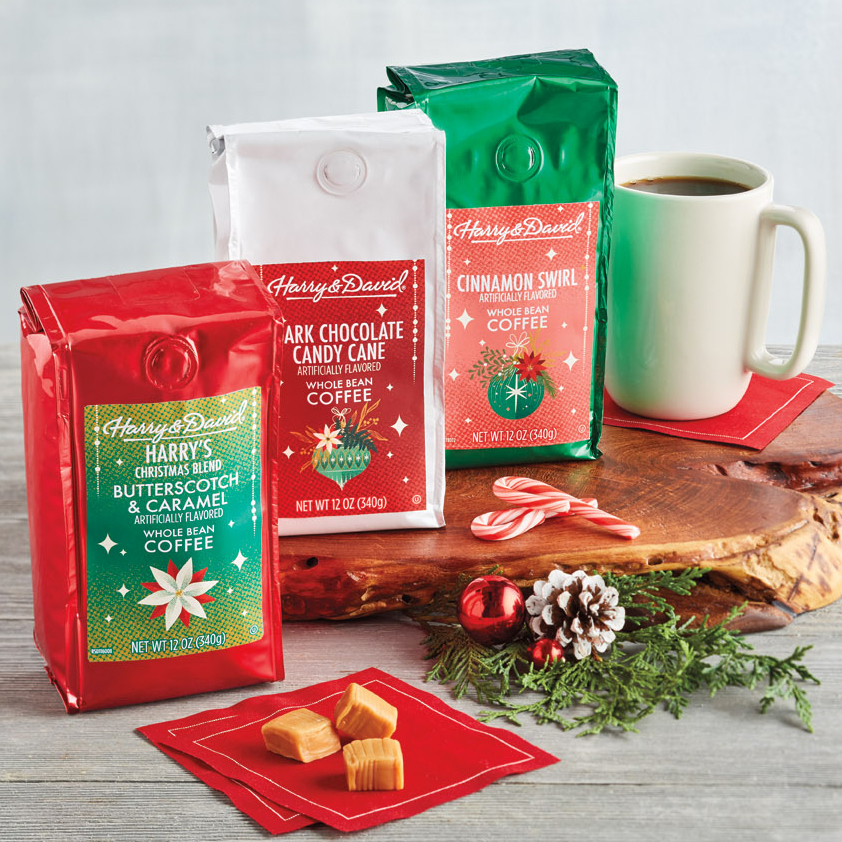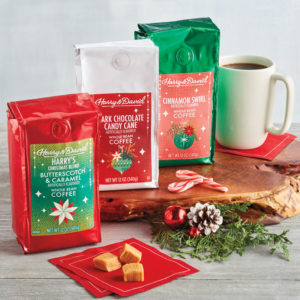 Cold winter mornings call for a steaming mug of coffee, and bonus points if the coffee is a seasonal flavor! This holiday coffee assortment comes with cinnamon swirl, dark chocolate candy cane, and our classic Harry's Christmas blend. It's the perfect gift to send to your coffee aficionado friend to warm up their holiday season.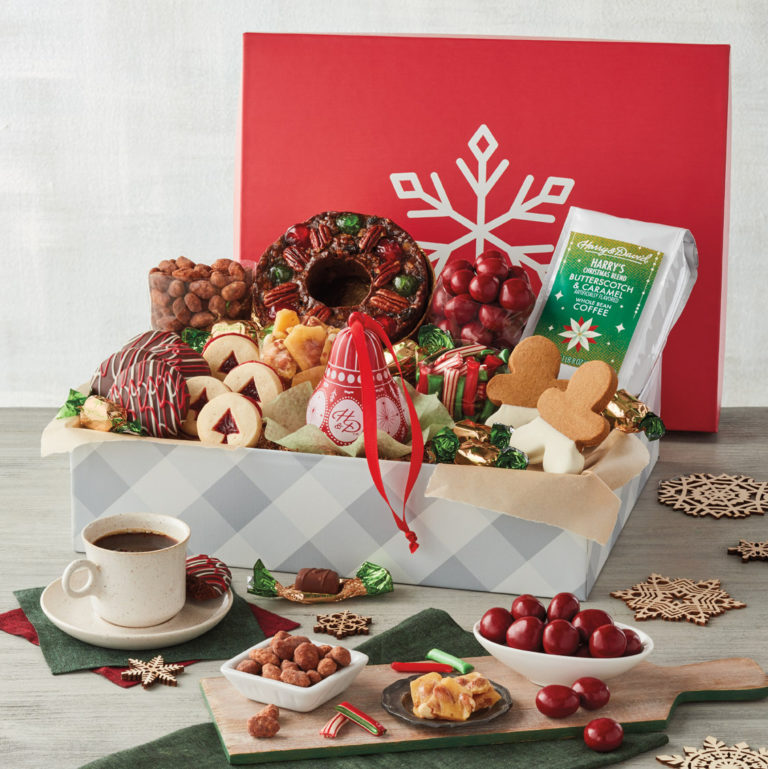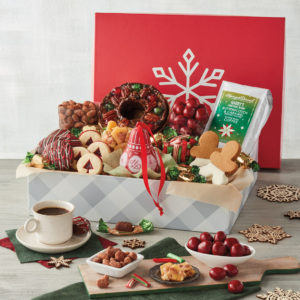 Gingerbread men, peppermint cookies, and a classic fruitcake fill this Holiday Keepsake Gift Box with all the coziest flavors of the season. The star of the show is the keepsake ornament, though. Made of ceramic and shaped like our iconic pears, it's a one-of-a-kind gift that can adorn your tree year after year.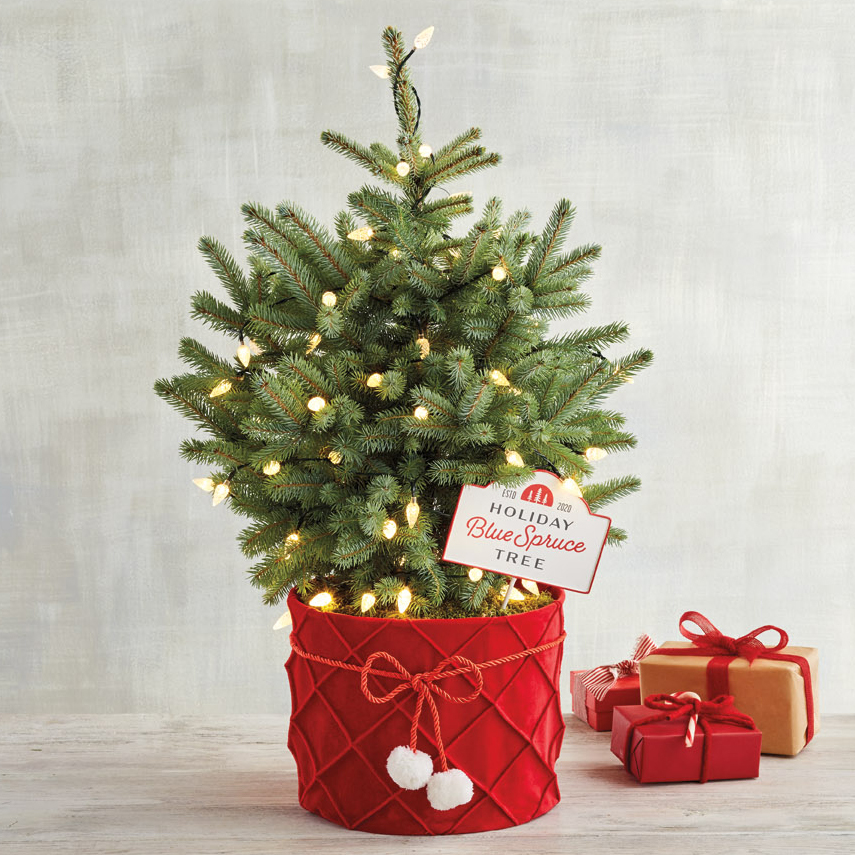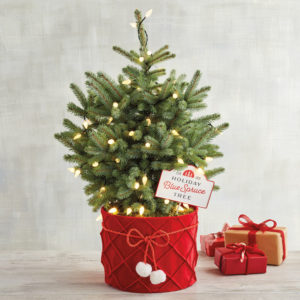 Bring the beauty of nature indoors this holiday season. Nestled in a quilted velvet container and decorated with strands of vintage lightbulbs, this potted blue spruce can instantly bring some holiday spirit into any indoor space. It can also be replanted outdoors in most locations after the holidays are over.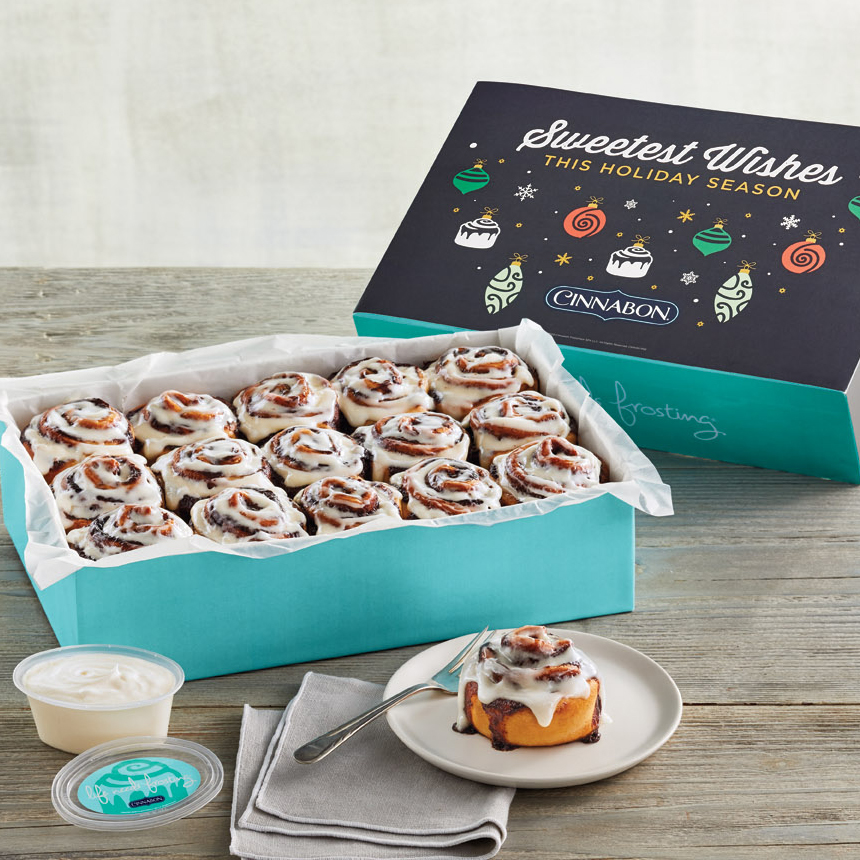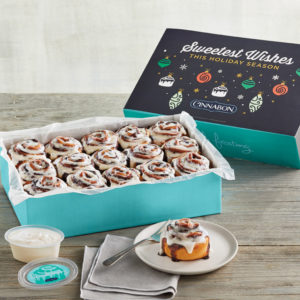 Is there anything cozier than a warm cinnamon roll on Christmas morning? Whether the kids wake you up too early or the weather outside is a tad too frightful, fresh Cinnabon® MiniBon® rolls will brighten the morning right up. Just don't forget the extra frosting!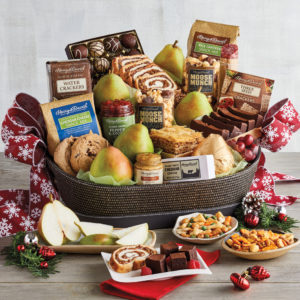 There's plenty to go around in this Hearthside Gift Basket. Pears fresh from the orchards complement goodies from the bakery, treats from our candy kitchen, savory charcuterie, and more. Send this gift to a large family to share, or for a loved one to have cozy snacks to celebrate with all season long.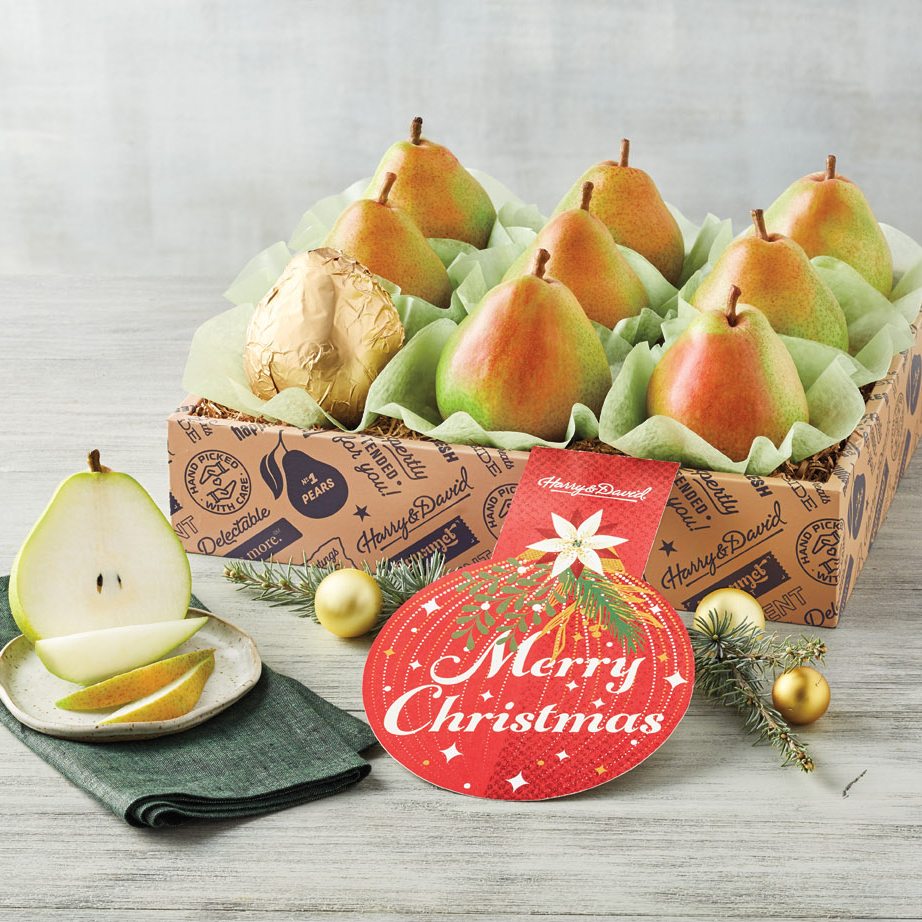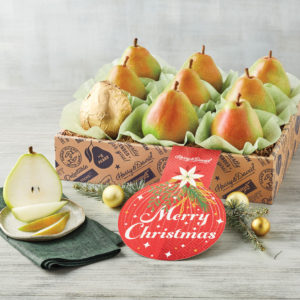 It's not Christmas around here without Royal Riviera Pears! They're juicy and sweet straight from the box, but you can also use them to bake up a cozy holiday recipe like this chai-spiced pear bread. The pears arrive with a cheery "Merry Christmas" tag to share holiday greetings.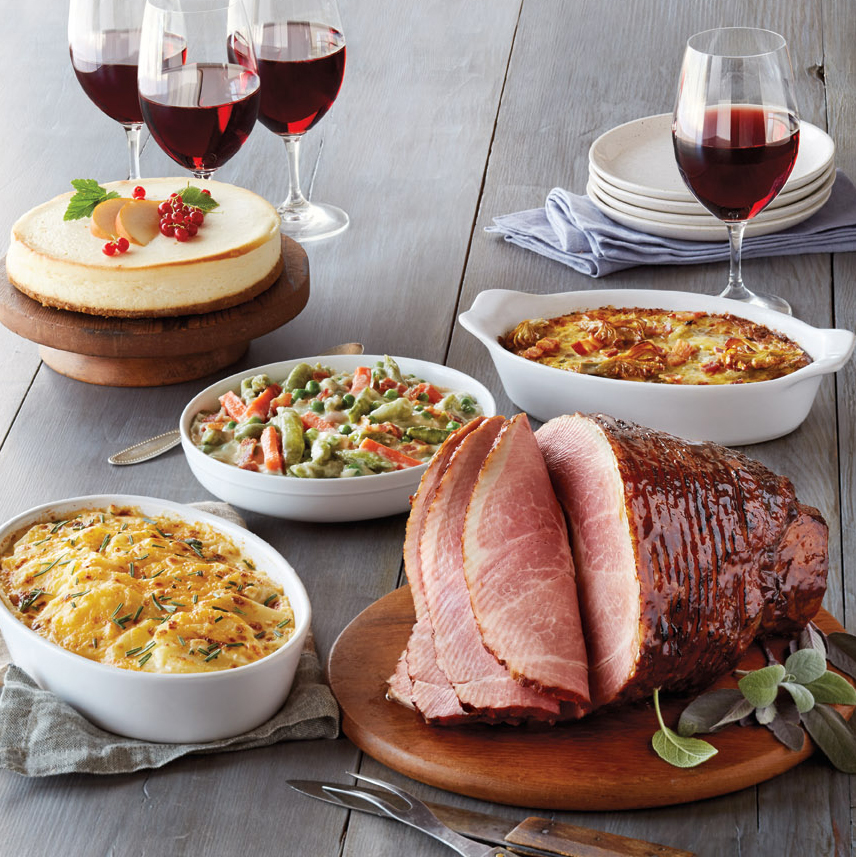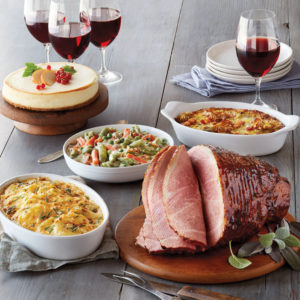 After a long day of unwrapping presents, snacking on cookies, and family time, a big Christmas dinner can be a delicious capstone to the celebration. This gourmet dinner arrives with all the classic and cozy sides, like cheesy scalloped potatoes and creamy snap peas. It also arrives with a spiral-sliced ham, which will save you all that time cooking the main course!
With all kinds of cozy Christmas gifts like these, the holidays this year might be the best yet! You can make your Christmas family time even more special with activities like these coloring pages or printable cards. Happy holidays!