Personalized, Handmade Easter Baskets
With Easter only a few short weeks away, Chelsea, author of the blog Lovely Indeed, brings us a few great how-to guides for making your own DIY Easter baskets! Decorating Easter baskets is a great way to personalize your holiday, and can be a great family activity after school or on the weekend.
Use any of these simple ideas for Easter and beyond; apply them to any gift basket to take it from plain to beautiful in just a few minutes!
Use Ribbon to Trim the Basket 
A simple trim around the raised bands make this basket just a little more colorful! You can personalize it by using your favorite colors or patterns, and add as much trim as you like. With just a few materials, this one's a total snap.
You'll need:
Easter basket
washi tape or other patterned/colored tapes
scissors
craft knife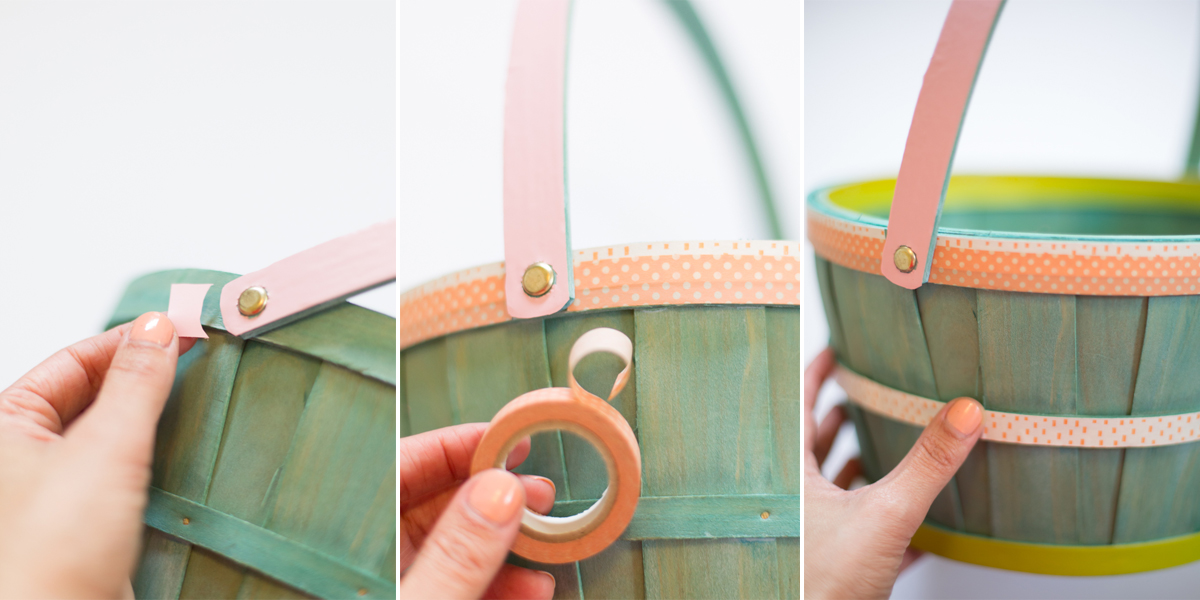 Start by covering the handle of your basket with a bright washi tape for some color contrast.
Smooth the tape down on the handle.
Use your scissors and craft knife to trim away any excess tape around the edges, or over brads and buttons that connect the handle to the basket.
Next, start adding strips of tape around the outside of the basket.
Cut a clean edge on your tape, adhere it to the basket on one side, and smooth it all the way around.
If necessary, apply the tape in a few sections to allow for the handle to break the pattern.
Continue adding trim- overlap the different colors and patterns of tape, make a pattern, or create a rainbow if you like! We even added a little trimming to on the inside edge of the basket for a fun surprise.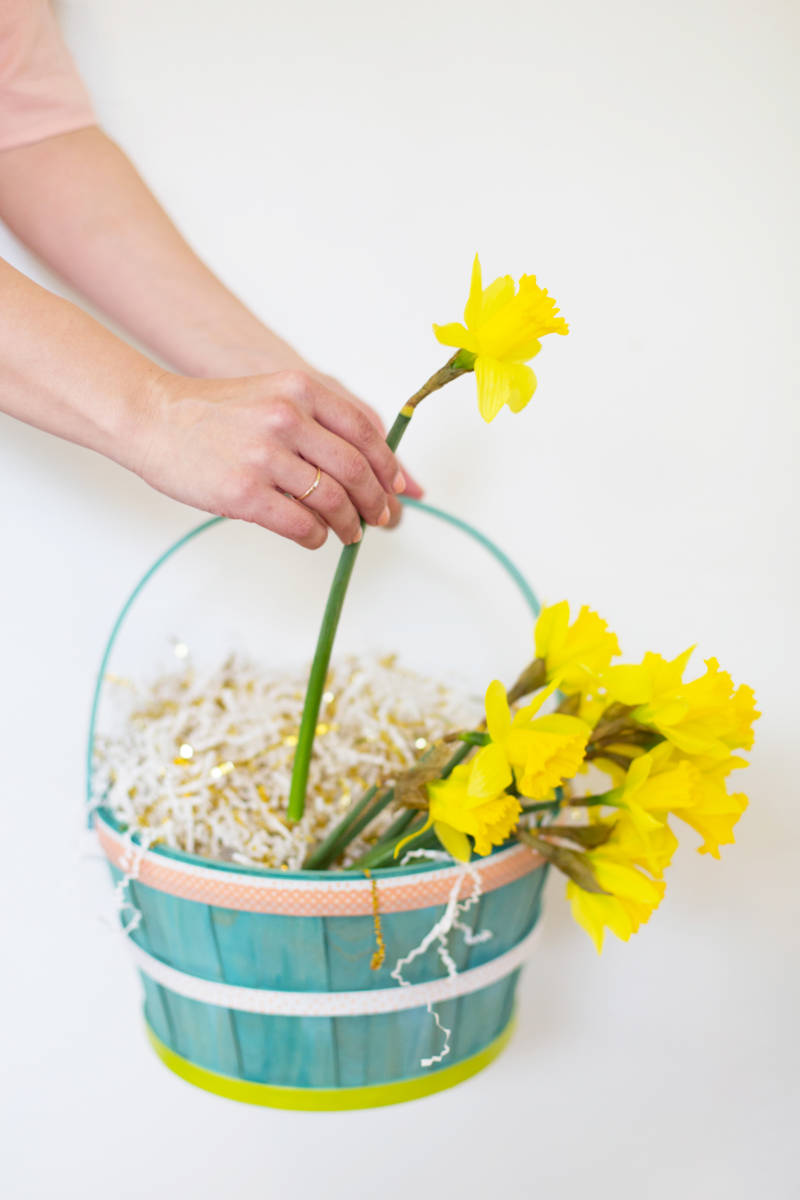 How are you preparing for Easter Sunday? Dyeing Easter eggs or decorating Easter baskets are fun ways to get into the spirit of the Spring season. For even more DIY Easter basket ideas, check out our articles for decorating with flowers or using candy.