Fantastic Floral-Decorated Easter Baskets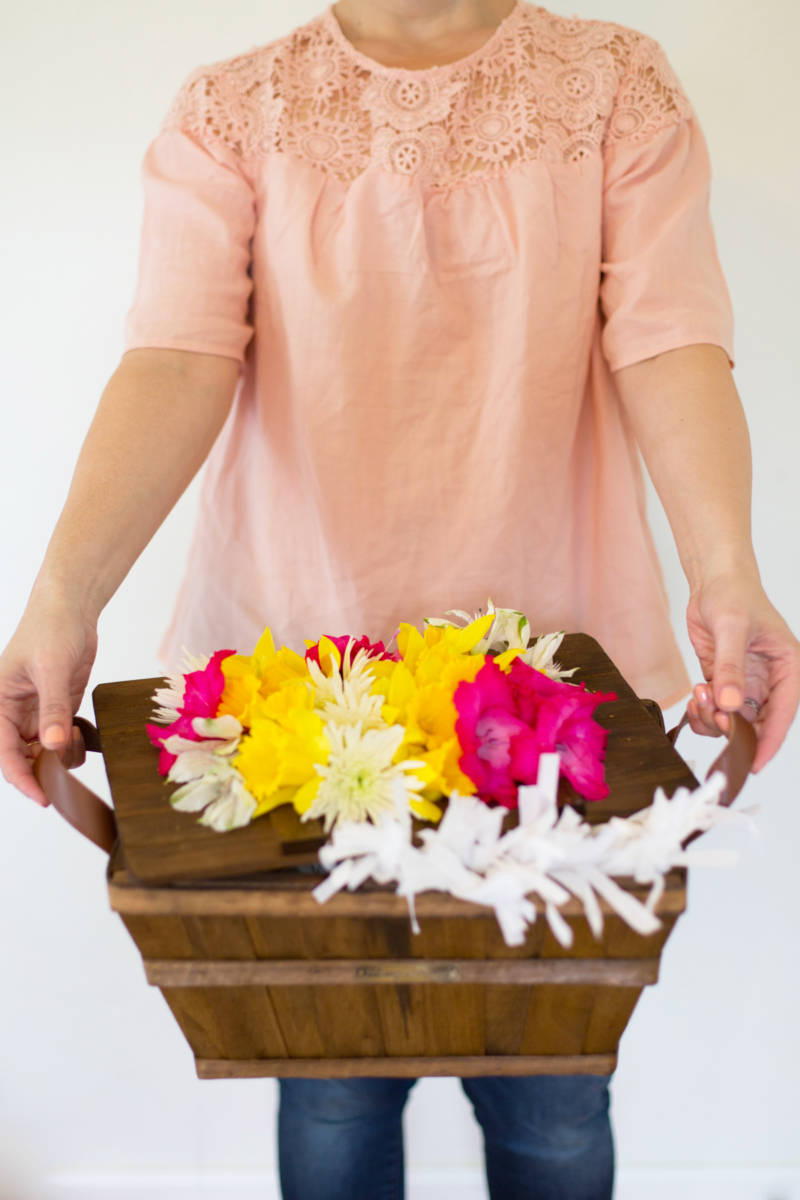 A basket covered in fresh flowers is bound to be a huge hit no matter the time of year! Here, we're decorating Easter baskets with some floral flare, to help usher in the Spring season.
You'll need:
gift basket (we used the Harry & David Orchard Gift Basket)
fresh flowers with open blooms (you can also use artificial flowers for a longer-lasting basket)
hot glue gun
scissors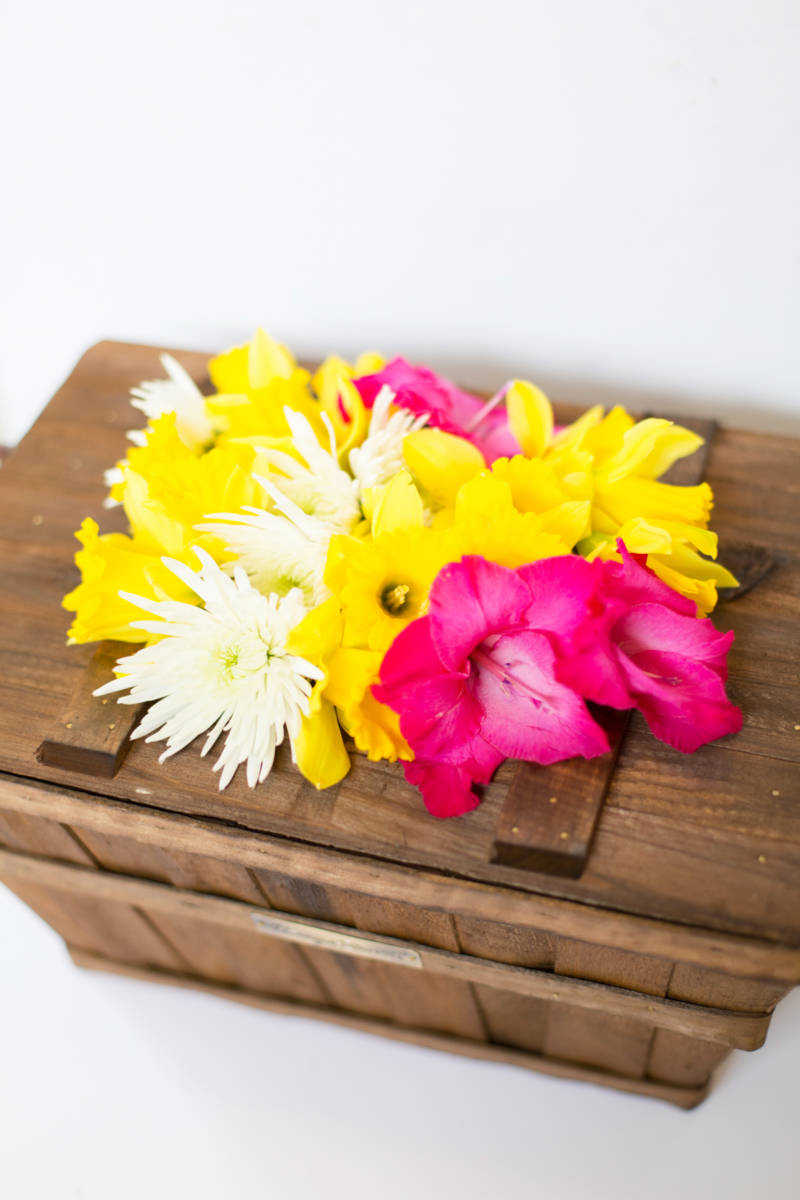 Gather your flowers and be sure that the blooms are open.
Trim the blooms off the stem just at the base of the flower, being sure to keep the petals together and intact.
Heat up your glue gun. Place a dab of glue on the underside of the first bloom and adhere it to the top of the basket.
Continue in the same fashion with the flowers, one by one, until the basket is covered to your liking.
We recommend using florals with different colors and textures to create an interesting look! This one is best if it's created on the day you wish to give it; some flowers are hardier than others and will last overnight, but it looks best when it's the most fresh! However, if you want your Easter baskets to last even longer, we recommend using artificial flowers.
We hope some of these simple ideas make their way into your spring celebrations! Be sure to try out other Easter DIY projects such as decorating your Easter basket with festive stripes or candy.