With a focus on fine meats and seafood and how to cook them, our series "A Cut Above" will guide you to become the ultimate grill master.
Salmon is the most consumed fish in America (and second most popular type of seafood after shrimp), and it's easy to see why. Salmon is tasty, nutritious, and extremely easy to cook, whether you're using a stovetop, oven, broiler, grill, or smoker. It's no wonder Americans consume approximately 600 million pounds of salmon a year! You're probably consuming some as you read this.
---

---
Faroe Islands salmon, in particular, is a great choice — a cut above, if you will — when choosing a protein from the sea, and we'll tell you why.
But first, a bit about where this uber-popular fish comes from…
A brief history of salmon
Some studies suggest that humans in North America began eating Pacific salmon more than 11,000 years ago in what is now Alaska. Europeans have eaten Atlantic salmon — the same species as Faroe Islands salmon — almost as long as that. While scientists and archaeologists can provide evidence, cave paintings and other ancient artistic depictions showing humans hunting salmon back up the timeline.
The fatty, nutrient-rich fish is famed for spawning in freshwater rivers and migrating to saltwater to feed and grow. This makes the salmon's life cycle more complicated than most fish, which in turn makes salmon populations particularly vulnerable. Atlantic salmon were once found in coastal rivers throughout the northeastern United States, but the rise of canneries in the late 1800s and overfishing in the early 1900s virtually wiped out their population. Today, the wild Atlantic salmon is protected, and the variety available to the public is commercially grown.
Say hello to Faroe Islands salmon
Not all farmed salmon is created equal, however. Faroe Islands salmon is considered the best in the world. In addition to its sublime taste, it's also the top option for the environment. The sustainably raised fish from the namesake islands — situated between Iceland and Denmark — are fed a nutrient-rich diet harvested from their natural surroundings, including fishmeal produced from fresh fish and fish oil, both from non-GMO sources (meaning that the feed has no genetically-modified elements).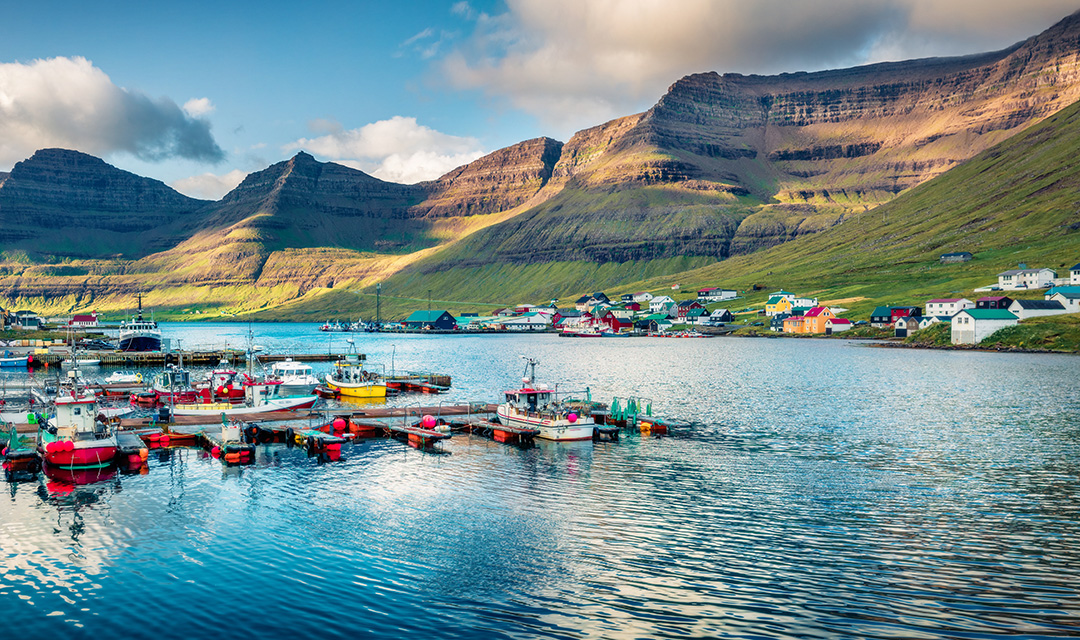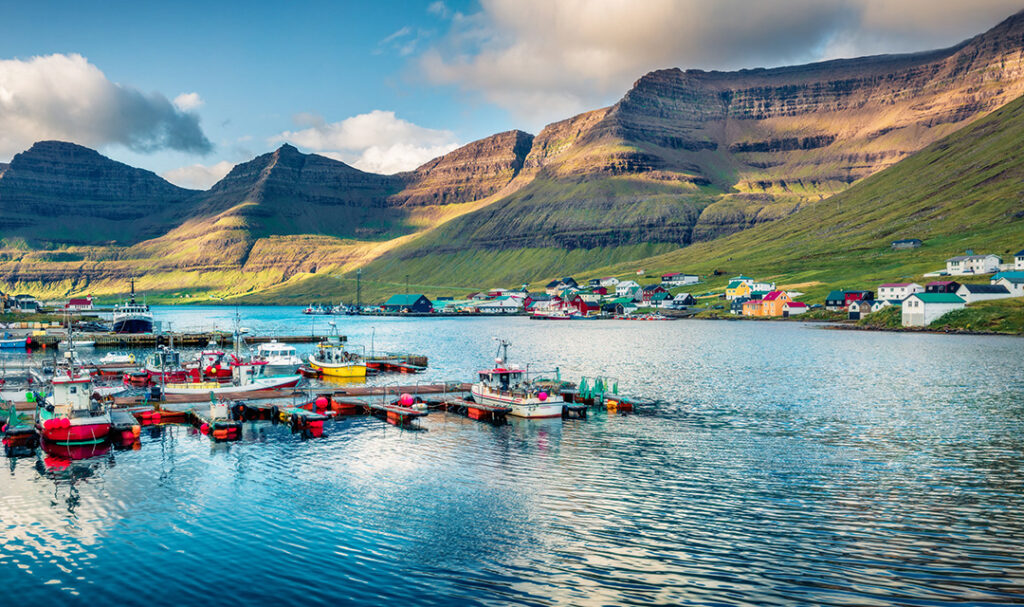 They're also nurtured in pristine North Atlantic waters where the warm Gulf Stream currents meet cold currents from the Arctic, according to Niels Winther, manager of the Faroese Aquaculture Association. "The constant stream of strong currents running over the islands' mid-ocean ridge, and the cold tides filtering through the fjords, create a pure and pristine environment where the Atlantic salmon can thrive," Winther says.
The result is a fish that boasts an impressive list of health benefits. Winther points out that Faroe Islands salmon is a nutrient-dense food and an excellent source of protein, vitamins, and minerals, rich in omega-3 fatty acids.
"But what truly makes Faroe Islands salmon stand out is the taste," he says. "Gourmet chefs around the world praise the superior taste of Faroe Islands salmon, and we believe that there is no finer salmon product around."
How to cook Faroe Islands salmon
Faroe Islands salmon fillets can be simply seasoned and served alongside vegetables with minimal fuss, making for an easy weeknight meal. Chef Jonathan Waxman uses a soy sauce and rosé wine marinade for this grilled salmon recipe and fresh-from-the-market sugar snap peas and string beans.
The first secret to cooking salmon is to pat it dry — as in, bone dry. You can use a paper towel for this. If you start with a dry fillet, then you're set for success, no matter which of the following cooking methods you use.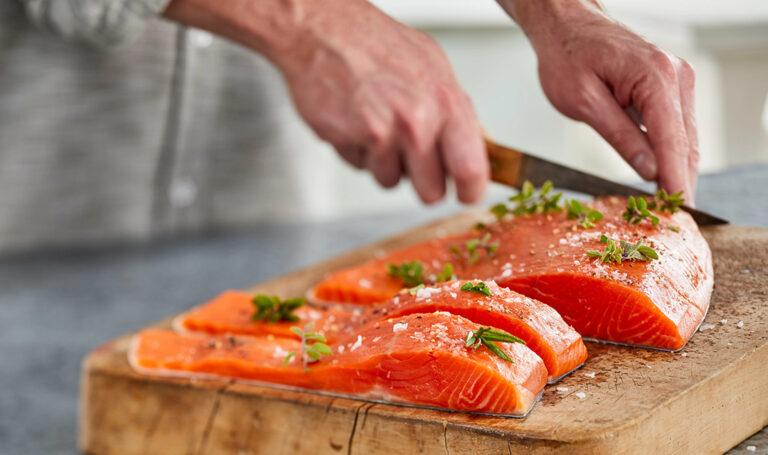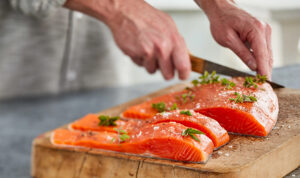 Grilling salmon is extremely efficient, as is cooking it in a pan on a stovetop. For fillets of medium thickness, cook them skin side down over medium heat for five minutes, then flip the fillet and cook for another minute or two for a perfect pink or light red color and medium doneness.
To cook Faroe Islands salmon in an oven, line a baking pan with foil, use olive oil or a marinade to coat both sides of the fish, and cook it skin side down at about 350° F (you can go lower and slower if you like) for about 10-15 minutes, checking it every few minutes to make sure that the white fattiness oozing from the flesh isn't too pronounced. (It's fine if it is, but you're losing flavor the longer you cook it once the fat releases.) Or flip the salmon skin side up and place it under a broiler, checking it after five minutes for doneness.
Pairing wine with Faroe Islands salmon
One of the best food and wine pairings in the history of food and wine pairings is perfectly grilled salmon with wonderfully juicy pinot noir — a tantalizing combination of smoky and slightly sweet with acidity for balance.