Our Royal Riviera® Pear harvest has come to a close, which means we can start prepping for delicious pear recipes. Over the years, we've cooked up our fair share of recipes so it's safe to say we have a few favorites.
Pears pair so well with a variety of meat, cheese, nuts and, of course, chocolate. Some of the best pear recipes take advantage of these perfect pairings to create a final dish that will make your taste buds oh-so-happy.
Get ready because you have six pear recipes waiting for you to enjoy all day, from breakfast to dessert. This sounds like the perfect day, don't you agree?
A Full Day of Meals with Royal Riviera Pears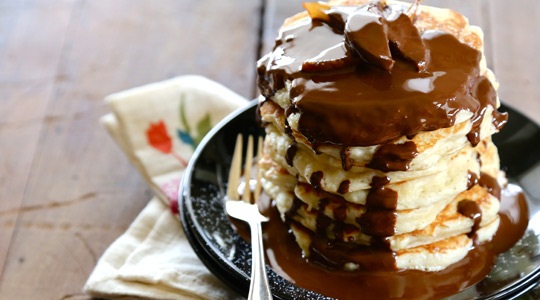 Breakfast is the most important meal of the day, but no one said it can't also be the tastiest! These simple buttermilk pancakes are topped with mounds of candied pears and decadent melted Harry & David chocolate truffles. It will be hard to sleep in knowing that these pancakes are waiting.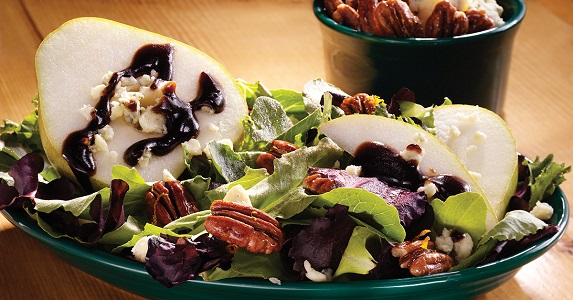 Now that you're filled with delicious pancakes, let's have a nice crisp salad for lunch. This salad has a homemade dressing that makes these simple and fresh ingredients feel like a celebration.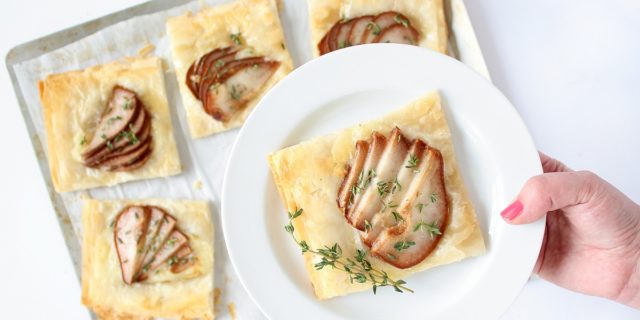 We couldn't even make it to dinner without pairing our pears with some brie. These easy-to-make pear tartlets make a great appetizer before dinner or drinks, or even as a midday snack. Call your friends over, they'll love these pretty treats.

A day of celebrating pears wouldn't be complete without drinks. This sangria features Harry & David's Pinot Gris, citrus, and pears. Cheers!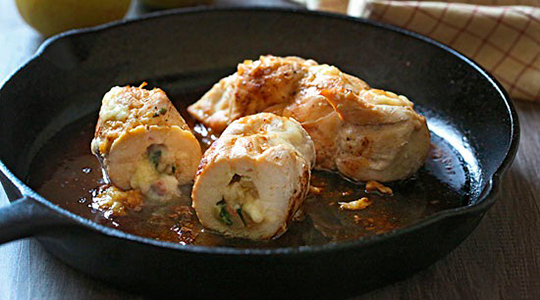 Salty prosciutto and peppery arugula create the perfect balance, especially when paired with creamy brie and pears. This stuffed chicken breast recipe from SkinnyTaste is still one of our favorite ways to enjoy chicken.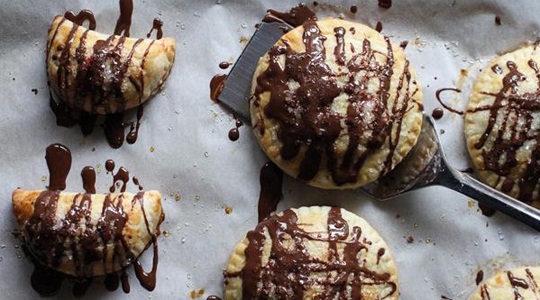 It only seems right to end the day how we started…with chocolate. These sweet little hand pies pack a big punch with a pear, apple, and chocolate cherry filling all drizzled with melted truffles. Settle in with another glass of your pear sangria and a hand pie (or three!) to relish in your delicious day of pears. Well done, you did it!
We love trying pear recipes, what are some of your favorites?