Print Out a Little Festivity
With the kids home from school for winter break and Christmas right around the corner, there's nothing more tempting than huddling by the fireplace or enjoying some at-home time with the family. With the help of these printable paper crafts we've created for you, you can host parties, make your house a little more festive, and keep the family entertained, all at the click of a button.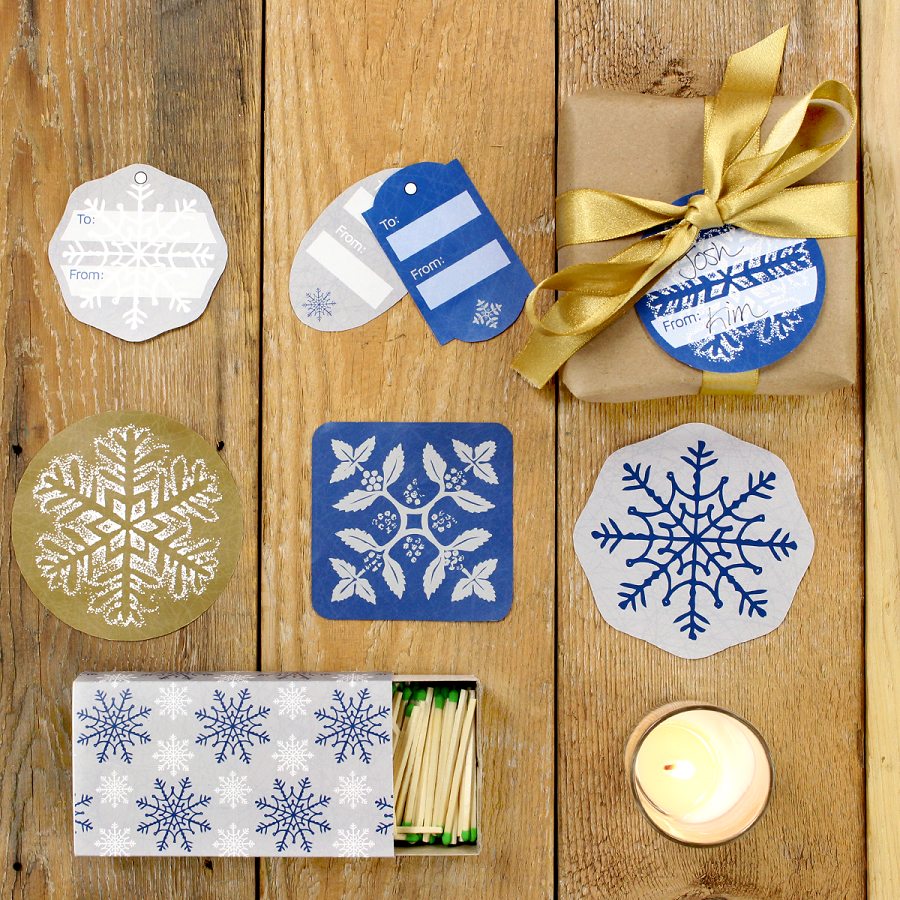 Printable Paper Crafts To Help You Decorate
Printable decorations add a festive touch to your home interior. When it comes time to light candles or start up a warm, cozy fire, you can use a matchbox wrapped in our holiday matchbox cover. It's an easy DIY paper craft you can do at home.
If you have a craving for cocoa, you can protect your coffee table with printable holiday coasters, which look great and are completely free. No more expensive decorations that only come out during the holidays. Simply print them out and enjoy!
When it comes to putting something under the tree, take advantage of these free printable gift tags, so you can check off your gift list one name at a time. The more festive your gift tags look, the better, and ours are sure to put a smile on someone's face even before they tear open the wrapping paper.
Keeping the kids entertained is no easy task, so we've even come up with some great, printable winter crafts for kids and adults! Coloring pages are great for relieving the stress of the season or just making something colorful to put up around the house. We even have a connect-the-dots page which is a fun activity to do by the fireside.
All of these printable paper crafts make for a great family activity when at home and spending time with the people who matter most in your life. Check back with us next week for another round of great printable activities and decorations!