A Pear Recipe For the Perfect Dessert
Pear recipes of all types can help you get the most out of our famous Royal Riviera® Pears.  Sandy Coughlin, author of The Reluctant Entertainer, has prepared this exciting new dish to make a dessert that's truly something special: Pear Bread Pudding with Caramel Sauce!
This dish is perfect for dessert, or for entertaining family and friends. Plus, the warm, browned crust and gooey pear center goes great with coffee or cocoa.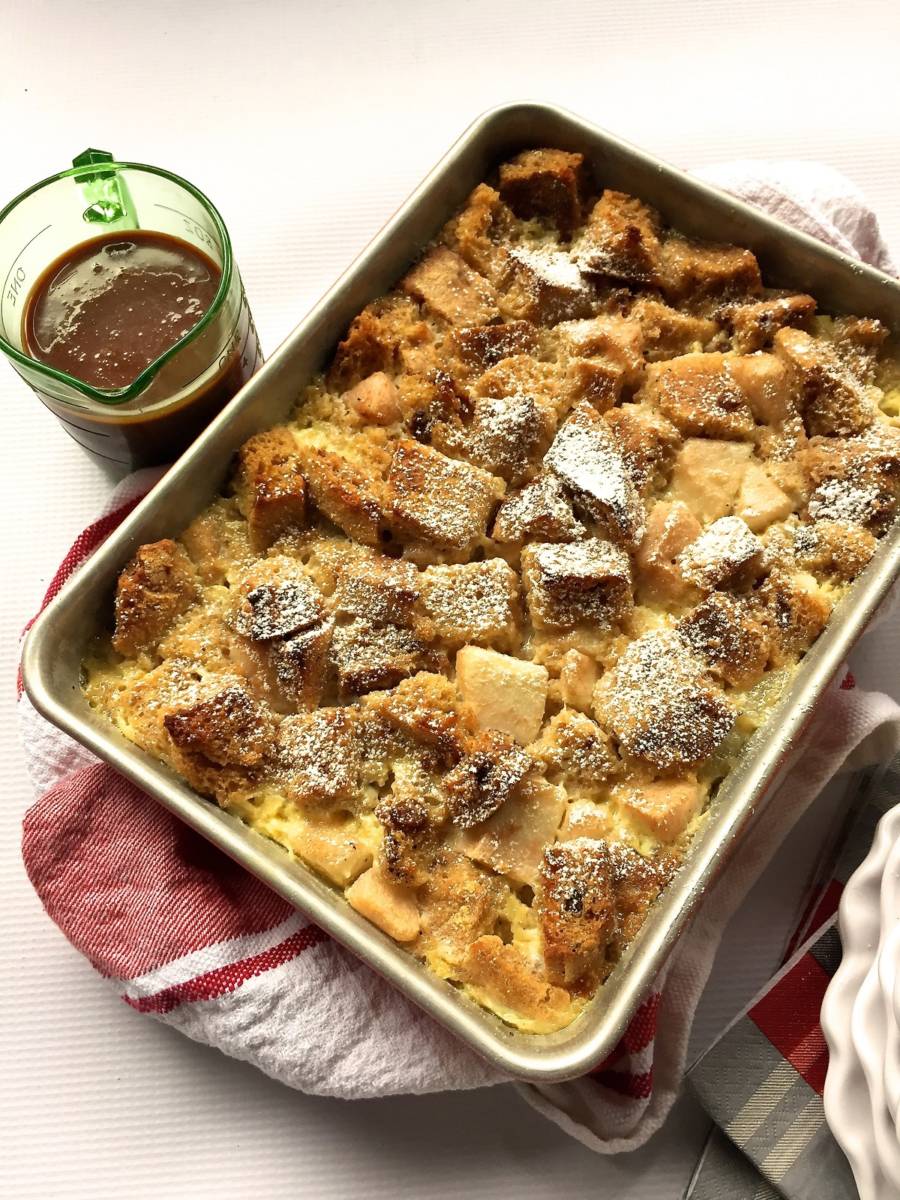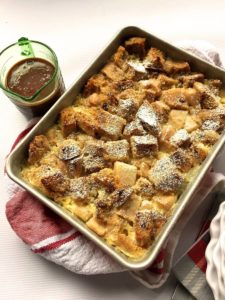 Caramel Sauce Makes the Perfect Finishing Touch
If you have pears to spare from earlier in the season, or are just looking for a new recipe to put in your cookbook, then Pear Bread Pudding with Caramel Sauce is a fantastic choice. It's quick and easy, requiring only a little prep and 45 minutes in the oven, so even if you're not quite a "master chef," you can cook this up with these easy steps!
Pear Bread Pudding with Caramel Sauce
Ingredients:
1

package

Wolferman's® cinnamon raisin English muffins

2

Harry & David® Royal Riviera® Pears

(pealed and diced)

3

tbsp.

melted butter

3 ½

cups

milk

½

cup

sugar

8

egg yolks

2

whole

eggs

1

jar

Harry & David Caramel Sauce
Instructions:
Preheat oven to 350 degrees Fahrenheit

Split English Muffins, cut into 1-inch cubes and lightly toast. Set aside.

In a large mixing bowl combine milk, egg yolks, whole eggs, and sugar. Mix ingredients well.

Fold in diced Royal Riviera® Pears

Add cubed muffin pieces to soak up the mixture

Pour melted butter into a 9×9 inch pan, coating the bottom entirely

Spoon muffin, pear, and other ingredients mixture into the pan

Bake for 45 minutes or until pudding has set and browned

Drizzle with caramel sauce and serve warm