I tell almost anyone who asks that my favorite holiday is Christmas. Secretly, though, my real favorite is Thanksgiving. I love this warm and fun family gathering for many reasons: Getting to spend the entire day together with loved ones, watching the parade, stuffing myself with pumpkin pie piled extra high with whipped cream.
But what I love about Thanksgiving more than anything is the leftovers! You just can't beat them.
Here's my theory about Thanksgiving leftovers: You can only eat them once or twice as a full meal after Thanksgiving Day. Once the day after, maybe once the Sunday before the new week starts…after that, you've had your fill of turkey, stuffing, mashed potatoes, and gravy.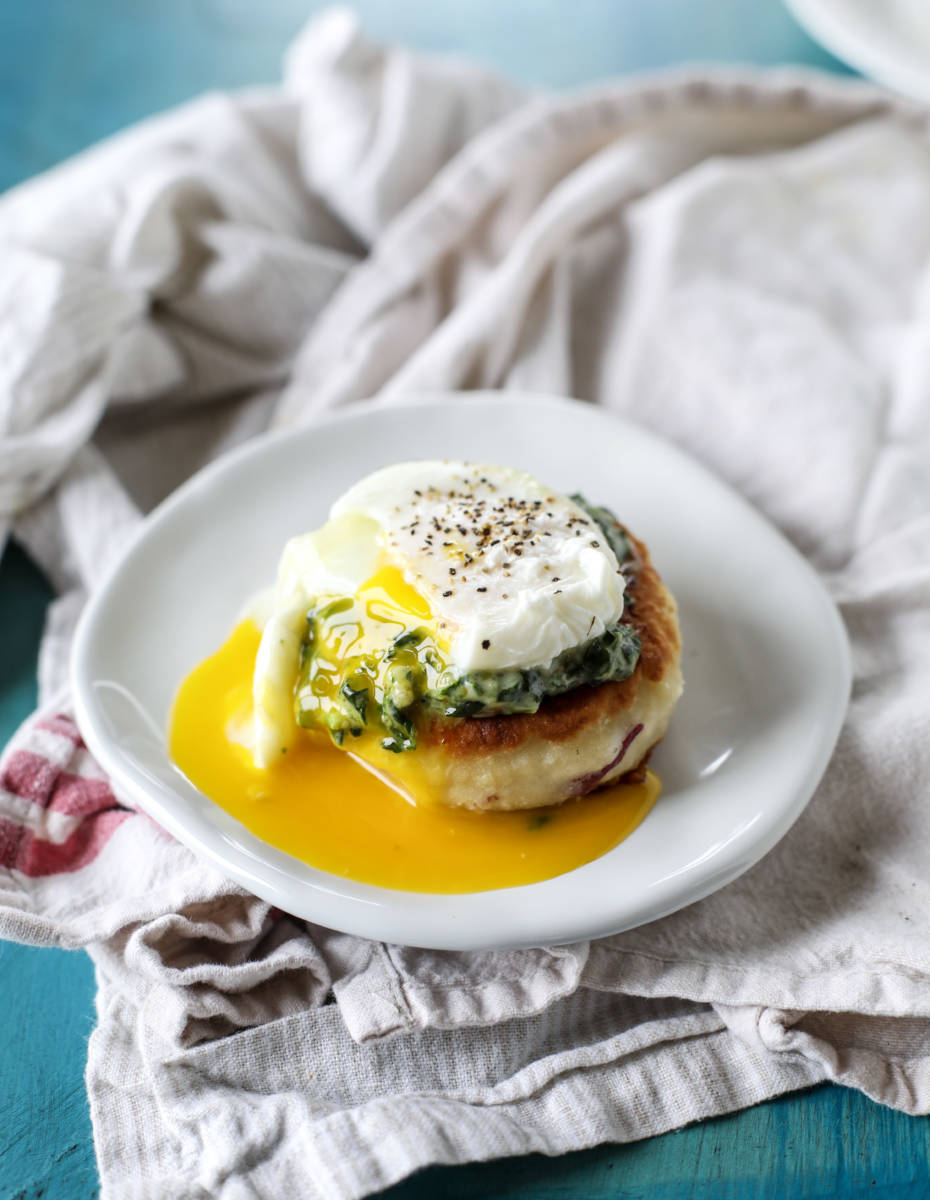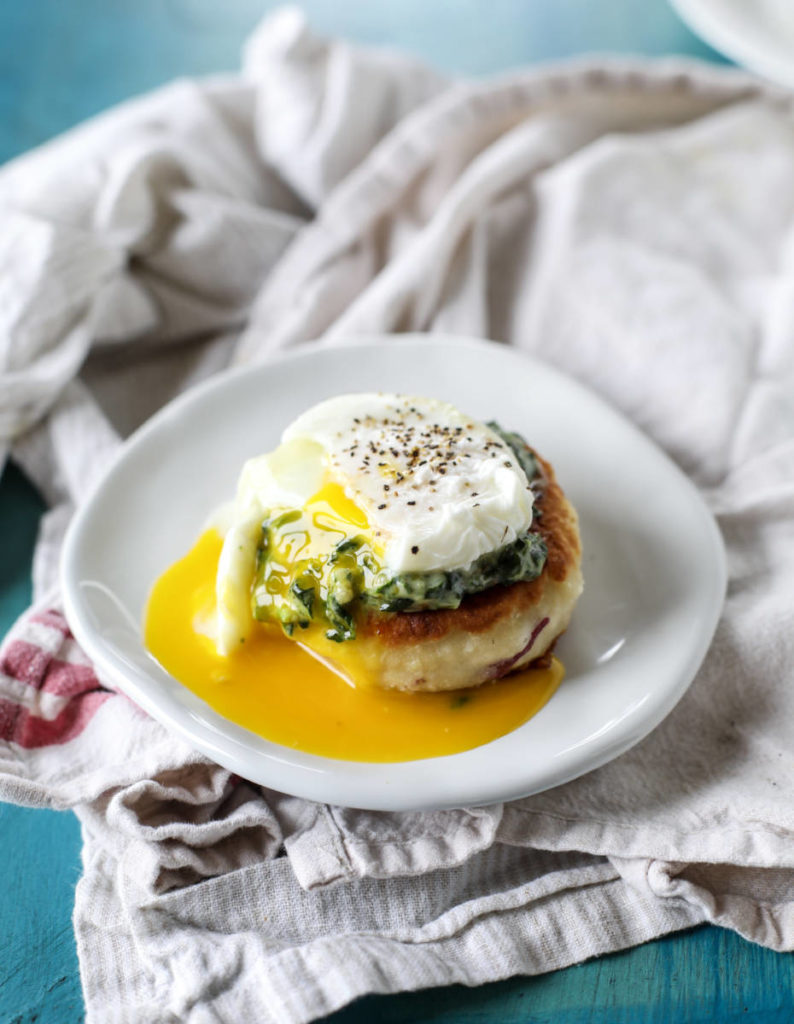 The problem is, come Monday, you're still left with tons of Thanksgiving leftovers.
Never fear. I've pulled together three of my favorite recipes to turn traditional Thanksgiving leftovers that may be lingering in your fridge into something fabulous and new.
First up is a spinach and artichoke stuffing frittata. Eggs are easily one of my favorite foods, but what's so wonderful about them is that they can work for breakfast, lunch, or dinner. A frittata fits every meal perfectly, and this one uses up the rest of your creamed spinach and Swiss chard artichoke stuffing. Since we throw the stuffing in the skillet, we essentially have our toast and eggs in one dish. This meal is super filling and satisfying while also staying rather light, even though we're tossing creamy spinach and bread cubes inside. I love making this the Saturday after Thanksgiving to fill me with some tree-trimming energy.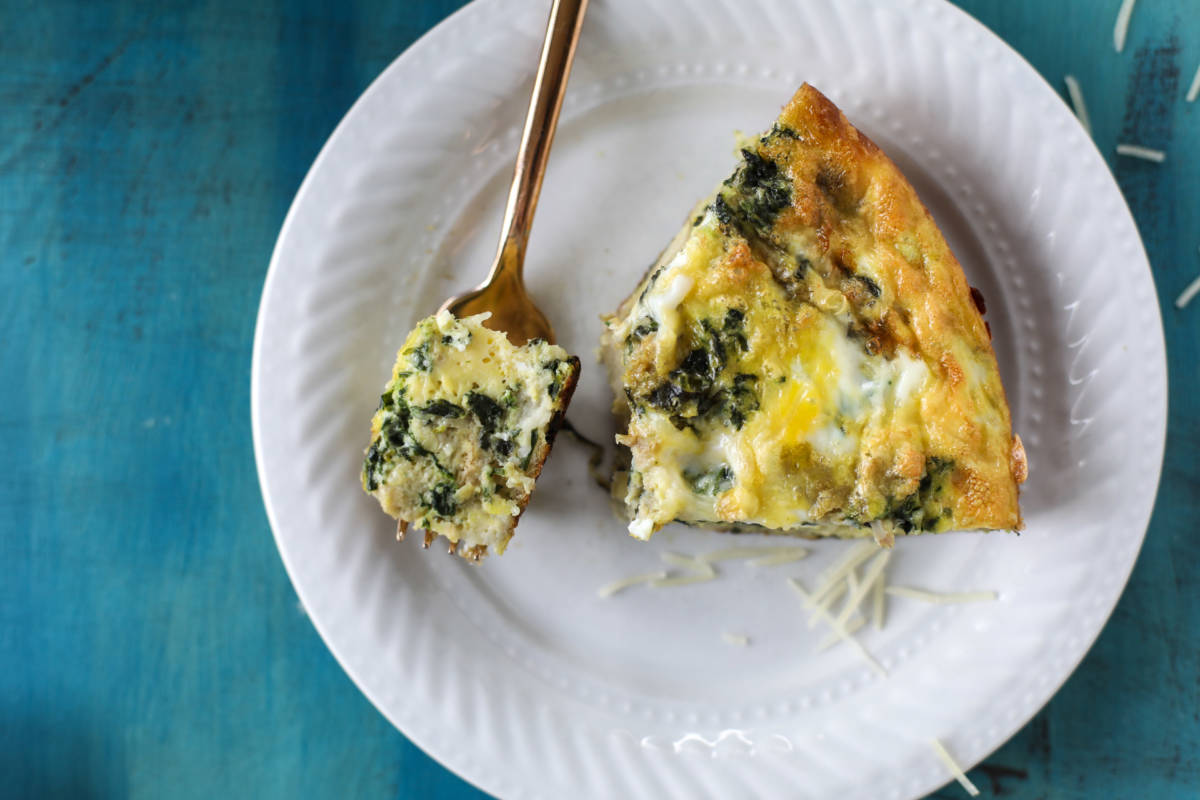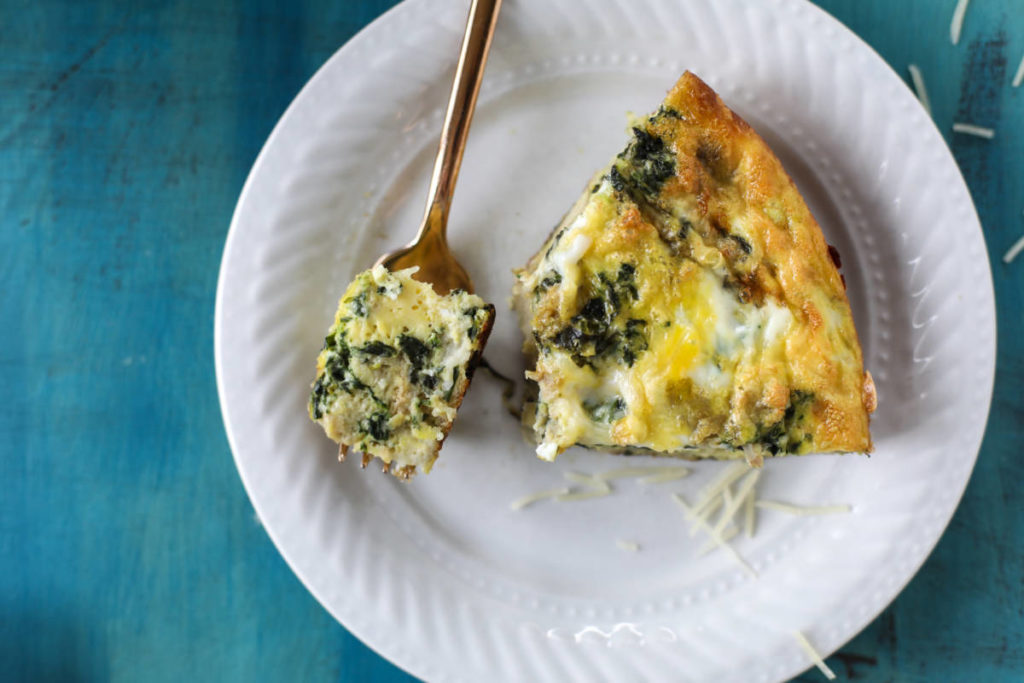 Next up, we have a melty, gooey grilled cheese. Yes, Thanksgiving leftovers can include this delicious classic. There are very few things I will not shove inside a grilled cheese, as evidenced by my sandwiching leftover cranberry relish and a sliced, ripe pear between two pieces of bread and lots of freshly grated cheese. Fruit and cheese are such a fabulous combination, and the tart cranberry relish adds a wonderful tartness, along with some texture.
Finally, we have mashed potato cakes with bacon. Mashed potato cakes take me way back to when I was a kid. My mom would fry them in bacon grease and often serve them as breakfast for dinner when my dad was traveling. I fried up these caramelized onion mashed potatoes in a bit of butter. Once they were crispy on the outside and still soft on the inside, I topped them with some warmed, leftover parmesan creamed spinach and a poached egg. The flavor here is unreal!
Three easy Thanksgiving leftover recipes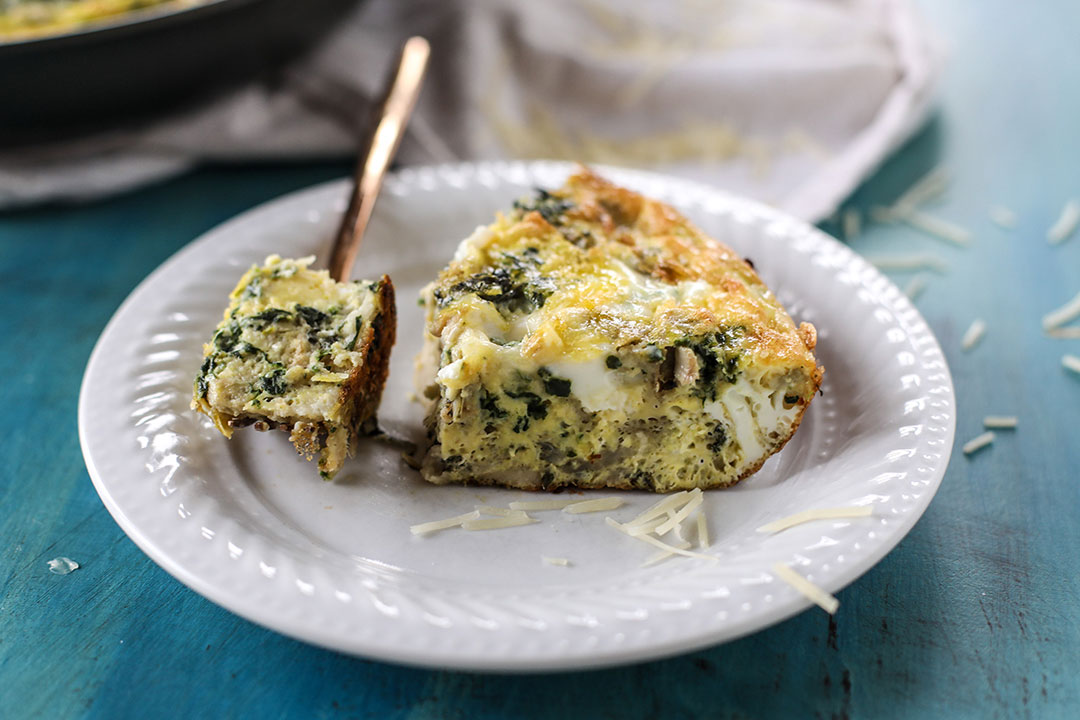 Spinach and Artichoke Stuffing Frittata
Ingredients:
12

large eggs

¼

cup

half and half

½

cup

parmesan cheese

(plus more for topping)

¼

teaspoon

salt

¼

teaspoon

pepper

1

tablespoon

unsalted butter

1 ½

cups

Swiss chard artichoke stuffing
Instructions:
Preheat the oven to 350° F.

In a bowl, whisk together the eggs, half and half, cheese, salt, and pepper.

Heat a large (10-inch) oven-safe skillet over medium heat, and add the butter. Add the leftover stuffing and cook until the bread cubes are toasted and golden, stirring often. Pour the egg mixture over the top. Swirl the spinach into the eggs.

Cook the frittata for 5 minutes, not stirring, until it's just set around the edges.

Place it in the oven and bake for 20 to 25 minutes. Remove and let cool slightly before serving. Slice into wedges and serve with extra parmesan cheese.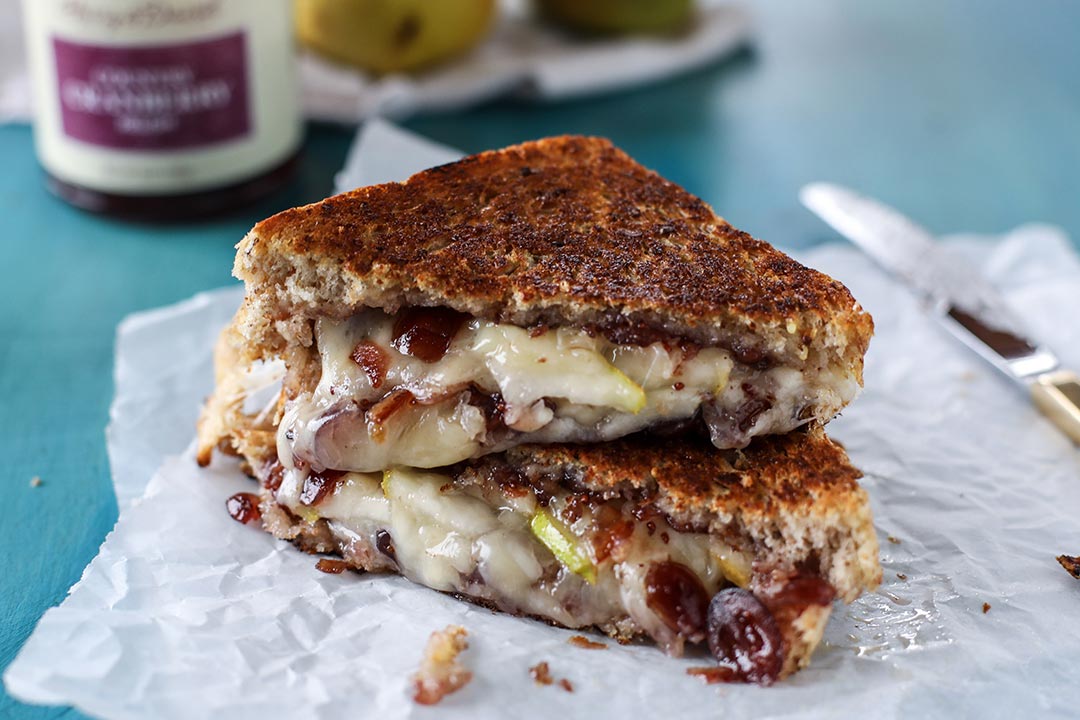 Cranberry and Pear Grilled Cheese
Instructions:
Heat a skillet over medium-low heat. Spread the softened butter on the outsides of the bread. Spread the cranberry relish on the insides of the bread.

On top of one slice, place half of the grated cheddar. Top with the pear slices, and then top with the remaining cheese.

Cover the sandwich with the second bread slice, butter side up.

Place it in the skillet and cook until golden on both sides and the cheese is melted. Serve immediately.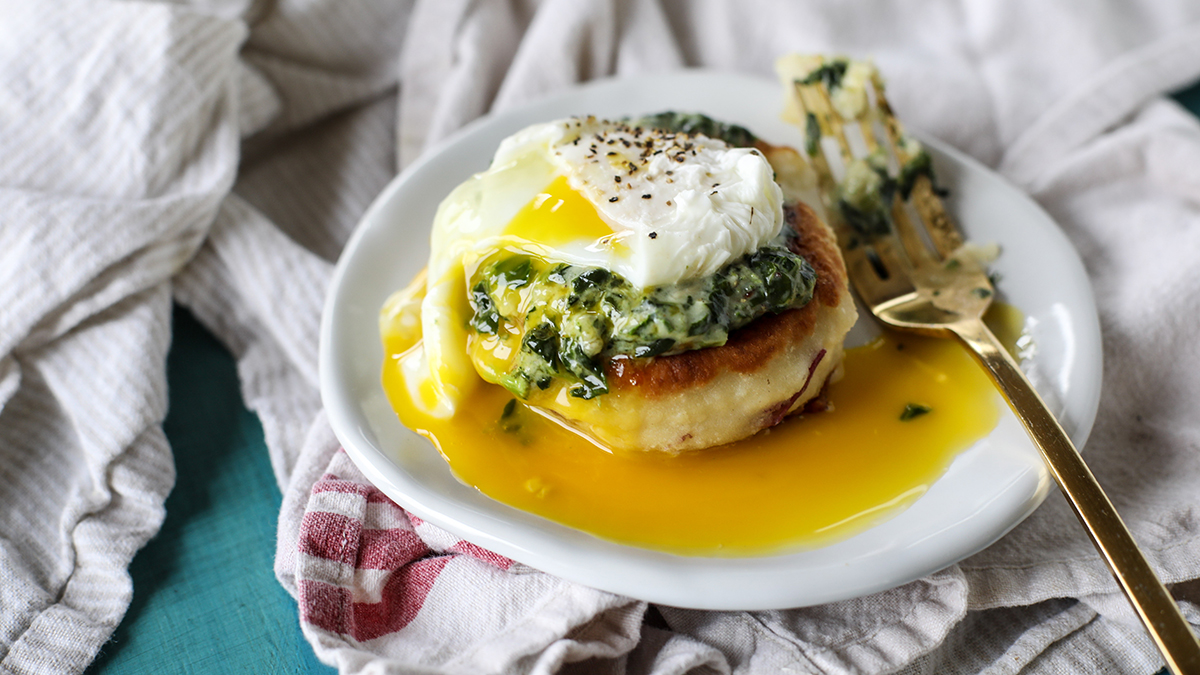 Crispy Mashed Potato Cakes with Spinach and Poached Eggs
Ingredients:
2

cups

leftover mashed potatoes

3

tablespoons

flour

1

tablespoon

olive oil

1

tablespoon

unsalted butter

2

large eggs

salt and pepper

(for topping)
Instructions:
Place the mashed potatoes in a bowl and sprinkle them with flour. Mix with a spoon or your hands until a dough comes together. Form into patties that are about 1 inch thick.

Heat a skillet on medium-high heat and add the olive oil and butter. Place the mashed potato cakes in the skillet and let them brown on each side, about 3 to 4 minutes per side.

Top with warmed creamed spinach and a poached egg, and salt and pepper. Serve immediately.
To poach the eggs
Heat a pot of water over medium heat until it is just simmering. Add in a splash of white vinegar.

Crack the egg into a bowl. Stir the water with a wooden spoon to create a "whirlpool" and pour the egg in the center.

Cook for 2 to 3 minutes, and then remove the egg with a slotted spoon.
---