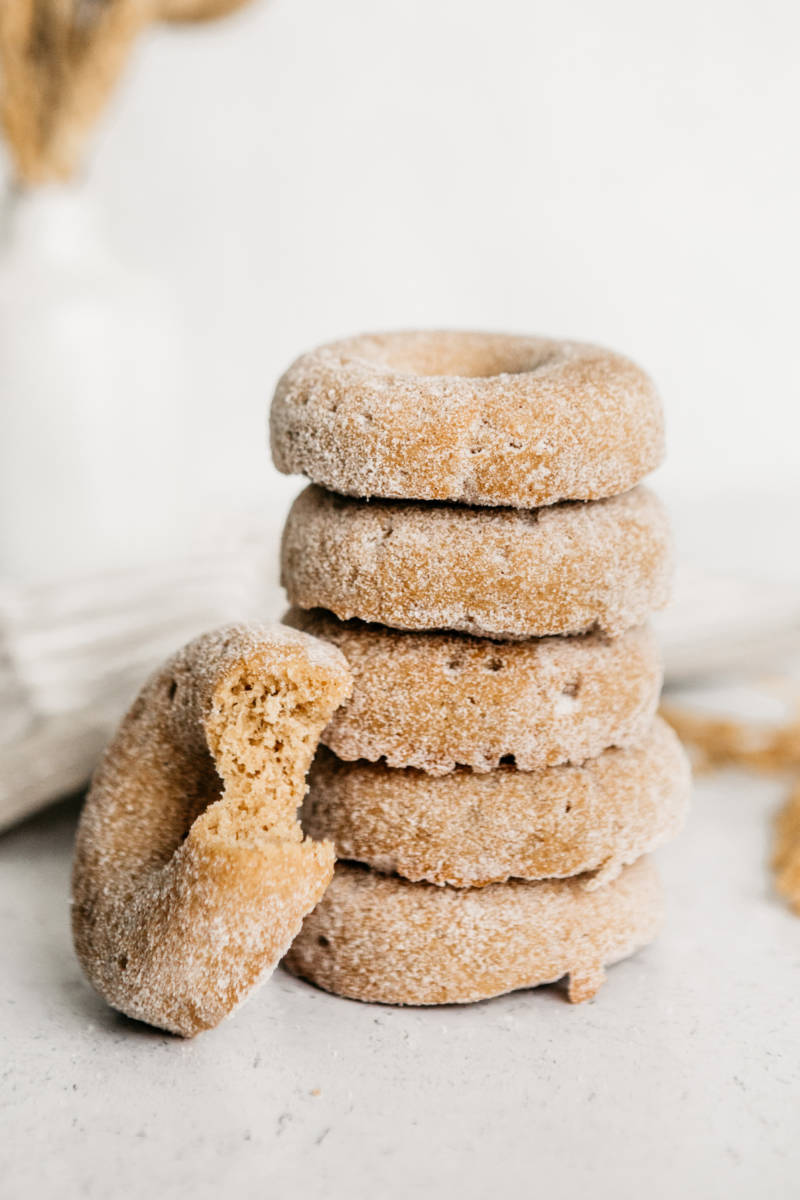 There's no better feeling than cozying up with your favorite comfort food, especially when it's homemade! In Cooking up Comfort we're walking you through all the classics, whether you want to curl up with soup on a rainy afternoon or bake something delicious to celebrate the weekend.
Preheat oven to 350°.

Spray or butter a donut pan, and set aside.

In a medium mixing bowl, combine the melted butter, egg, salt, vanilla extract, baking powder, and cinnamon. Mix well.

Add dark brown sugar and apple butter, and mix again.

Add flour, and mix until well incorporated.

Spoon donut batter into prepared pan, approximately 3 tablespoons per donut.

Bake for 10-13 minutes, or until an inserted toothpick comes out clean.

Allow to rest for a few minutes in the pan, then transfer to a wire rack to cool completely.

Toss cooled donuts in granulated sugar, and serve. Store in an airtight container for up to four days. Enjoy!