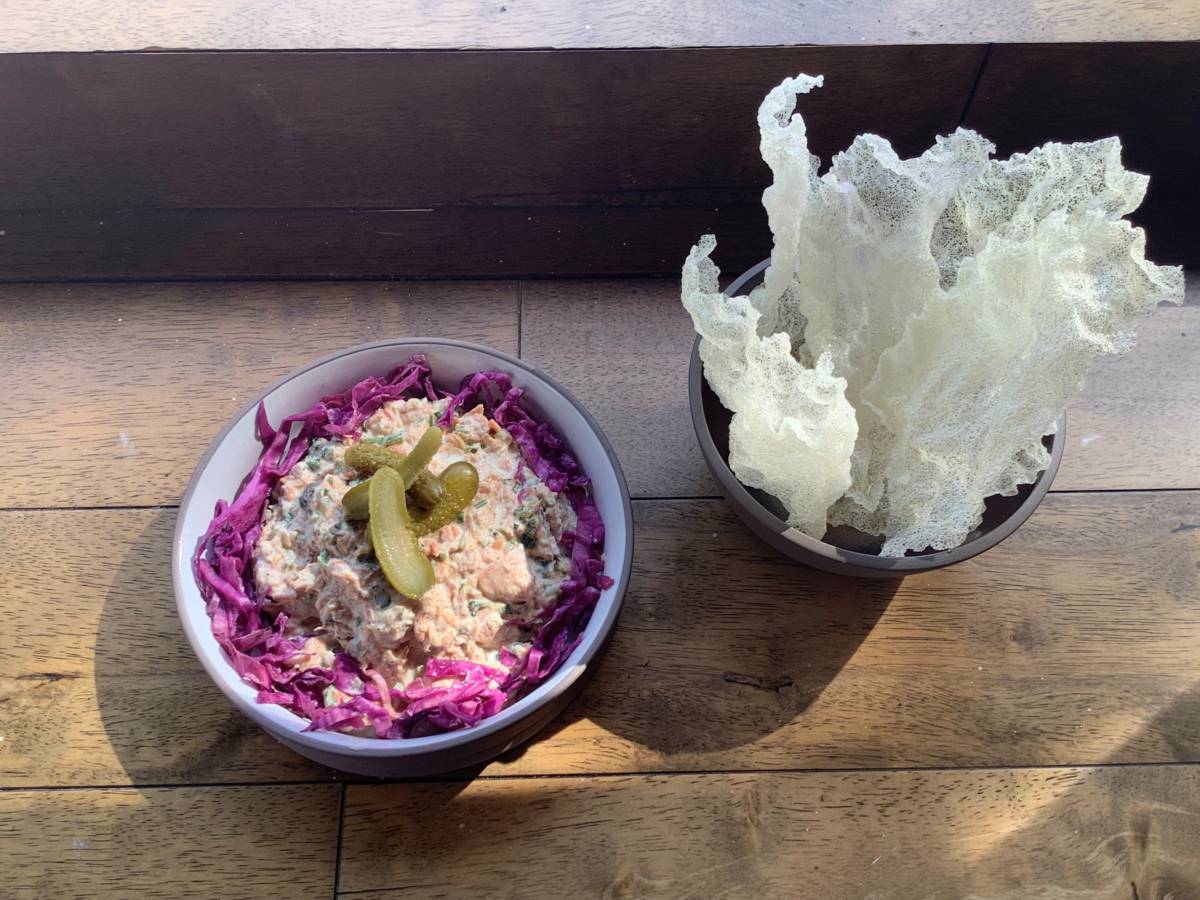 The Pacific Northwest has an abundance of salmon, and this easy game day spread goes a little beyond chips and salsa or hummus. It is rich and full of flavor — not to mention filling — and goes great with vegetables, crackers, or grilled pita strips. This can be made a day or two in advance and then freshened up with a squeeze of lemon before serving. We once cooked our own salmon on cedar planks before a game and then flaked the fish into the dip for a really pronounced smoky flavor.
4 ½

ounces

Harry & David Northwest Smoked Salmon

4 ½

ounces

dill salmon

1 ½

ounces

mayonnaise

3 ½

ounces

sour cream

½

ounce

horseradish

¼

ounce

Dijon mustard

½

ounce

fresh lemon juice

2

tablespoons

chopped parsley

½

ounce

diced cornichons
Flake the fish with two forks and place in a medium mixing bowl.

In a separate bowl, whisk together the mayo and sour cream until slightly thickened.

Mix the horseradish, mustard, lemon juice, parsley, and cornichons, and adjust for seasoning.

Fold in the flaked salmon and stir to combine. Can be made up to two days in advance.