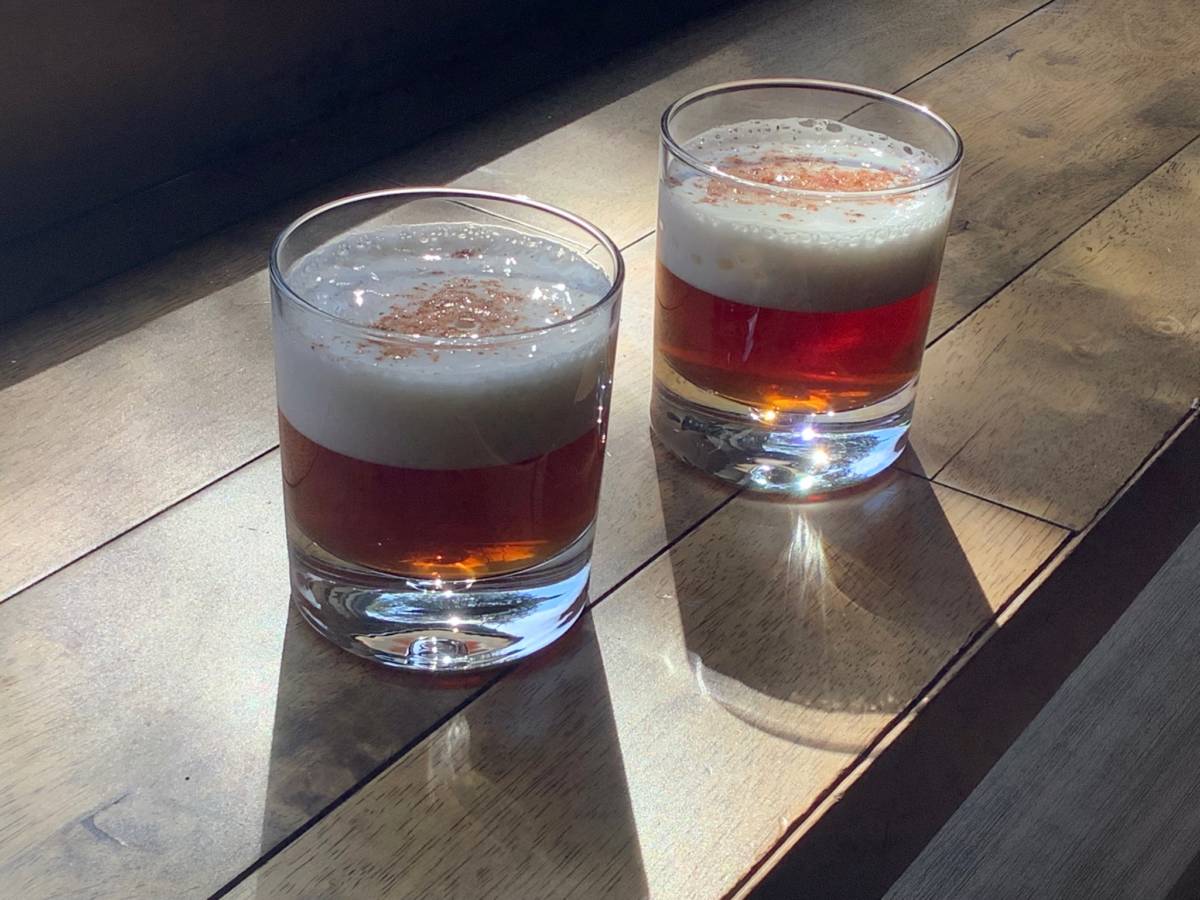 This fall-inspired cocktail is a take on the traditional sour and will have you smelling apples in the air. Using the cider jelly as the sweet component, we are amping up the apple flavor with cider and Pommeaux (or Calvados). Instead of using egg whites, we make a foam with aquafaba (the liquid leftover from canned chickpeas) and apple cider, enhanced with the cider jelly to top the cocktail. This drink will warm you up and really pairs well with the rest of this menu, especially the smoked meat dishes.
In two clean coupe or highball glasses, add 1 to 2 dashes of the bitters.

In a large part of a cocktail shaker, add the first four ingredients. Fill the smaller side of the shaker with ice, pour the liquid ingredients over the ice, and close the shaker.

Shake well for 20 seconds and strain into the two glasses, dividing evenly.

For the foam: Strain the jelly, cider, and aquafaba into a one-pint iSi whipper and close the top. Charge with one N2O cartridge and shake well. Dispense the foam to create a layer on top of the cocktail and sprinkle with cinnamon or grated nutmeg. Garnish with a slice of dried apple.