Special Savings for AARP Members
Visit your nearest Harry & David store and show your AARP card for an exclusive 20% discount on our entire selection of incredible gourmet gifts and more. Simply show your card and use coupon code 201766 at checkout. Valid through 12/31/19.

Save Big With Your Discover Card
Discover cardholders can now enjoy exclusive savings at Harry & David stores. Get 15% off your in-store product purchase when you present your Discover card at checkout and use coupon code 197144. Valid through 12/31/19.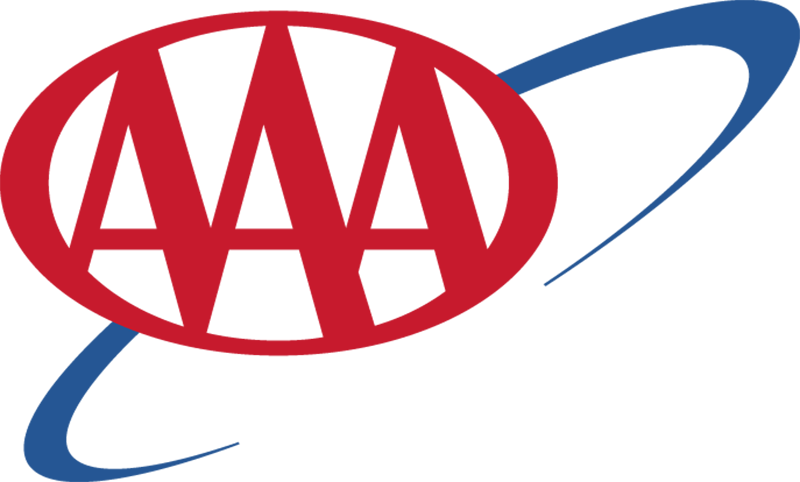 Save 15% With Your AAA Card
An exclusive discount just for AAA cardholders — 15% off your in-store product purchase at your nearest Harry & David store. Just present your AAA card at checkout. Valid through 12/31/19.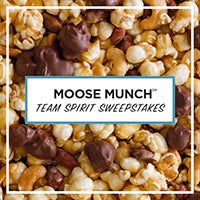 Moose Munch® Team Spirit Sweepstakes
Enter for a Chance to Win
March 21-24, 2019
Visit your store, taste limited edition flavors of Moose Munch® Premium Popcorn, vote for your favorites, and enter to win a one-year subscription of this fan-favorite snack. Featuring Ruby Cacao, Lemon Cream, Birthday Cake, Salted Caramel, Cookie Dough, and Milk Chocolate Macadamia Nut flavors.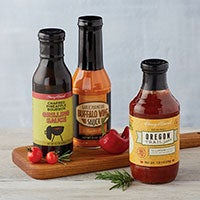 Grilling Sauce Tasting Event
March 14-17, 2019
Visit your nearest store to get a sample all six of our zesty grilling sauces— Charred Pineapple, Sweet Chili, Oregon Trail Sauce, BBQ Bourbon Sauce, BBQ Bacon Chipotle, and Garlic Parmesan wing sauce.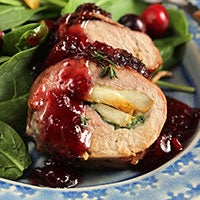 Easy, Everyday Gourmet Recipes
Manchego-and Pear-Stuffed Pork Tenderloin
This Manchego-and pear-stuffed pork tenderloin recipe is a quick and easy dinner for any night of the week. Juicy Harry & David® Royal Riviera® Pears are rolled up in a juicy pork tenderloin along with Manchego cheese and fresh spinach. Then, the pork is glazed with sweet and tangy cranberry relish for a fun, gourmet dinner the whole family will love. blog.harryanddavid.com/manchego-pear-stuffed-pork-tenderloin/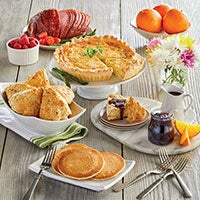 Host a Gourmet Spring Brunch
Everything you need for an elegant spring gathering is at your nearest Harry & David store. From sweet bakery mixes for waffles, scones, and more, to savory showstoppers like quiches and hams, it's easy to create the perfect morning meal.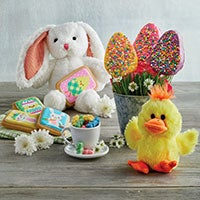 A Whole Easter Celebration Is in Store
Visit your nearest Harry & David store to discover a whole celebration-worth of Easter delights. If you're looking for extraordinary Easter baskets, we have gift baskets for both kids and adults, and our staff of gifting experts can help you build the perfect custom gift. For Easter entertaining, come see our selection of ham, quiches, baked Brie, baking mixes, coffee, and much more for an effortlessly gourmet occasion.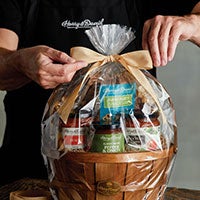 Custom Gifts for Any Occasion
Visit your nearest Harry & David store to create a thoughtful custom gifts. Choose the items your recipients will love, and our friendly associates will put together a beautiful, unique basket just for you.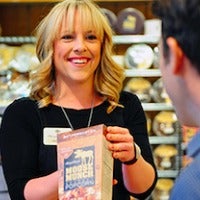 Speak to the Experts
Since 1934, Harry & David has been delivering exemplary customer service. Whether you're planning menus or events, our associates are here to help you with your next great idea. Visit our store to learn more today.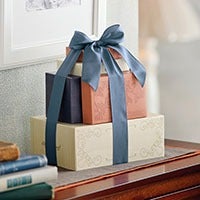 Business Gifting
From holiday delights to thank-you gifts, our business gifting services make it easy to impress any client. For larger orders, we offer a discount. Choose from any of our offerings to create a custom gift unique to your company. Visit us in to learn more about our business gifting services.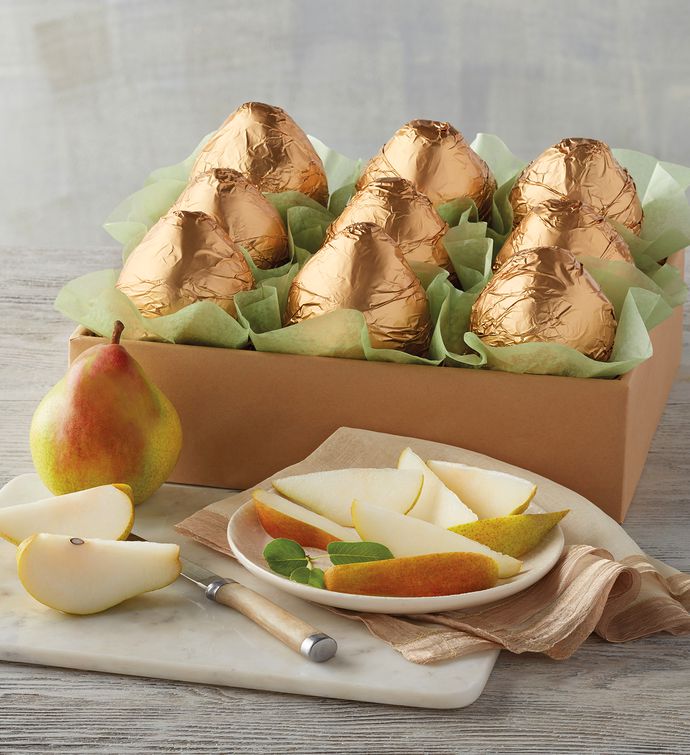 Senior Tuesdays at Harry & David Stores
Head to your nearest Harry & David store this Tuesday to enjoy an exclusive discount just for seniors. Use coupon code 148764 at checkout and enjoy 10% off your in-store product purchase. Just to show our appreciation, you can enjoy this special discount every Tuesday.