Corporate Gifting Options
Getting Down to Details
Be confident of your selection and ordering process by working with a Business Consultant. Go ahead, knock yourself out browsing all of the delectable gourmet gifts we offer. Then let us do the heavy lifting by handling all the details.
Contact a Business Consultant for Selection Advice
Create a gifting program that maximizes the impact of your gifting budget. We offer exclusive business gifts that are not available to all customers. Your dedicated consultant can answer any questions you might have about a particular gift.
Personalize a Gift to Your Specifications
Nearly every aspect of the gift presentation can be personalized. Mix and match from all of our offerings to create a gift exclusive to your company.

See all the options on the Personalization and Customization page.
Determine the Greeting Option That Fits Your Style
Deliver your message of gratitude along with delicious treats.
Select from our large assortment of professionally designed greeting cards.
Create a custom card for you.
Provide us with your own greeting card or stationery.
Alternatively, an external package label with your personal message is included in the price of your gift.
Decide Which Shipping Option Works Best for Your Recipients
All of our gifts are guaranteed to arrive on time, in perfect condition. To ensure fresh, fast delivery, our gifts are trucked under controlled temperatures before they're released to local delivery services. We ship to homes, businesses, shipping docks and event venues. Bulk orders sent to a single address can offer significant savings. International shipping service is available. Bear in mind that certain perishable items must always be delivered via express shipping. Your Business Consultant will help you find the perfect shipping methods for your gift.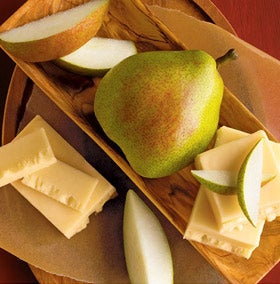 Top notch service and our customers love getting the great selection packed into every box and basket.
- Donald Wallace, US Battery