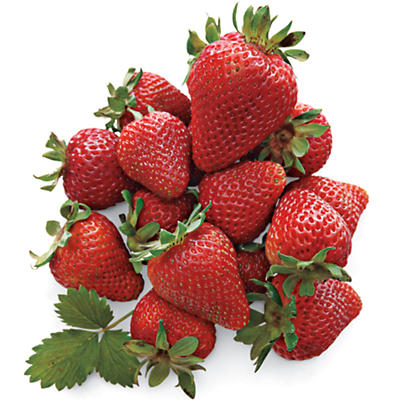 SWEET, EXTRA-LARGE BERRIES
Our fruit of the month for May is the delicious giant sweet strawberry. Grown in carefully tended fields just above Monterey Bay in California, these berries grow extremely large and are extra juicy. Morning coastal fog and sunny afternoons provide the perfect conditions for extraordinary strawberries. An open winter in California helped the strawberry plants to produce fruit two weeks ahead of schedule. This gift offering is truly our freshest as berries are harvested at daybreak, packed mid-day, and shipped to customers the same afternoon. These giant berries are impressive and often it takes five bites to eat just one.
Harvest Information
Updated: April 18, 2014
Apple Varieties Shipping: Braeburn, Empire, Fuji, Jonagold
Updates
PINEAPPLES
Our pineapples are at their peak and will be shipping throughout April.
ORGANIC PINEAPPLES
Due to a delayed season, the organic pineapples have not begun shipping.
STRAWBERRIES
Our strawberries, originally scheduled for May delivery, have ripened sooner than anticipated and have begun shipping.