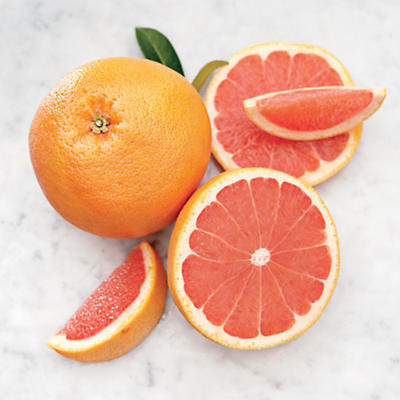 SWEET AND JUICY FROM THE GROVE
Ruby red grapefruit from Florida is the March Fruit-of-the-Month Club® gift selection. Sweet, delicious and full of flavor, these premium grapefruit have a glossy yellow skin and red flesh. Carefully cultured in the tropical sunshine, these plump fruits are picked at the peak of maturity in order to be packed into gift boxes, cooled and shipped directly to customers–all on the same day. The fruit is surprisingly sweet and juicy with a thin skin that opens easily to eat with the fingers or be sliced and eaten with a spoon.
Harvest Information
Updated: February 20, 2014
Apple Varieties Shipping: Braeburn, Empire, Fuji, Jonagold
Updates
GRAPEFRUIT
Our grapefruit are at their peak and will be shipping throughout March.