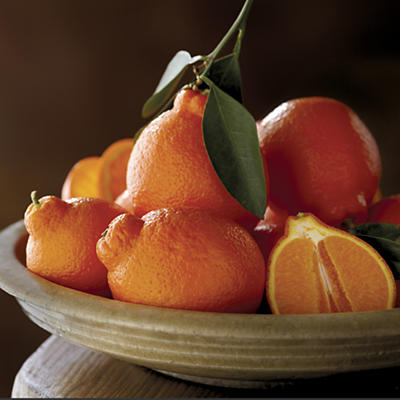 The Arizona and California HoneyBell harvest has begun and is expected to last through mid- to late-March. Exceptionally sweet, these delicious bell-shaped citrus fruits are prized for their abundant supply of juice. HoneyBells are relatively scarce and available for a limited time each year. When they reach peak perfection, they are handpicked and shipped fresh.
Harvest Information
APPLES
We are currently packing our gifts with Braeburn and Jazz apples from Washington State.
HONEYBELLS
HoneyBells are shipping on time.
PEARS
Royal Riviera® Pears are shipping on time.