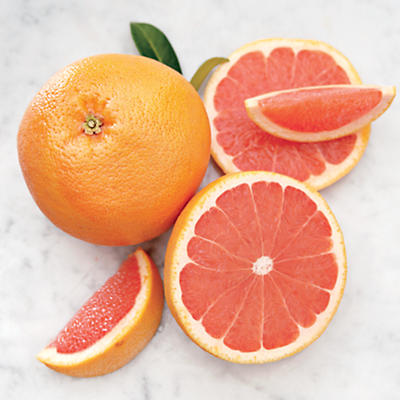 SWEET AND JUICY, FRESH FROM THE GROVE
Ruby red grapefruit is the March Fruit-of-the-Month Club® gift selection. Sweet, delicious, and full of flavor, premium grapefruits have a glossy yellow skin and red flesh. These plump fruits are carefully cultured in tropical sunshine and picked at the peak of maturity in order to be packed into gift boxes, cooled, and shipped directly to customers. This fruit is surprisingly sweet and juicy, with thin skin that opens easily for eating with one's fingers, and they can also be sliced and eaten with a spoon.
Harvest Information
APPLES
We are currently packing our gifts with Empires apples from New York and Jazz apples from WA.
PEARS
Royal Verano Pears are shipping on time.
PINEAPPLES
Expected to be on time.