You've heard the expression easy as pie, right? Well we have something even easier—a galette! Our fresh and juicy peaches take center stage in this Oregold® Peach Galette just in time for Peach Month.
Galette is a French term for a variety of flat round cakes often made with flaky, buttery pastry dough. Constructed as simply a free-form tart, these rustic treats have all the delicious flavors of a traditional pie without the fuss of that lattice-top crust.
This perfectly-imperfect summer dessert is great for entertaining, a last-minute hostess gift, or just a simple weeknight dessert with family.
Try serving this galette with ice cream to complement the warm, crispy crust. We promise you'll be glad you did.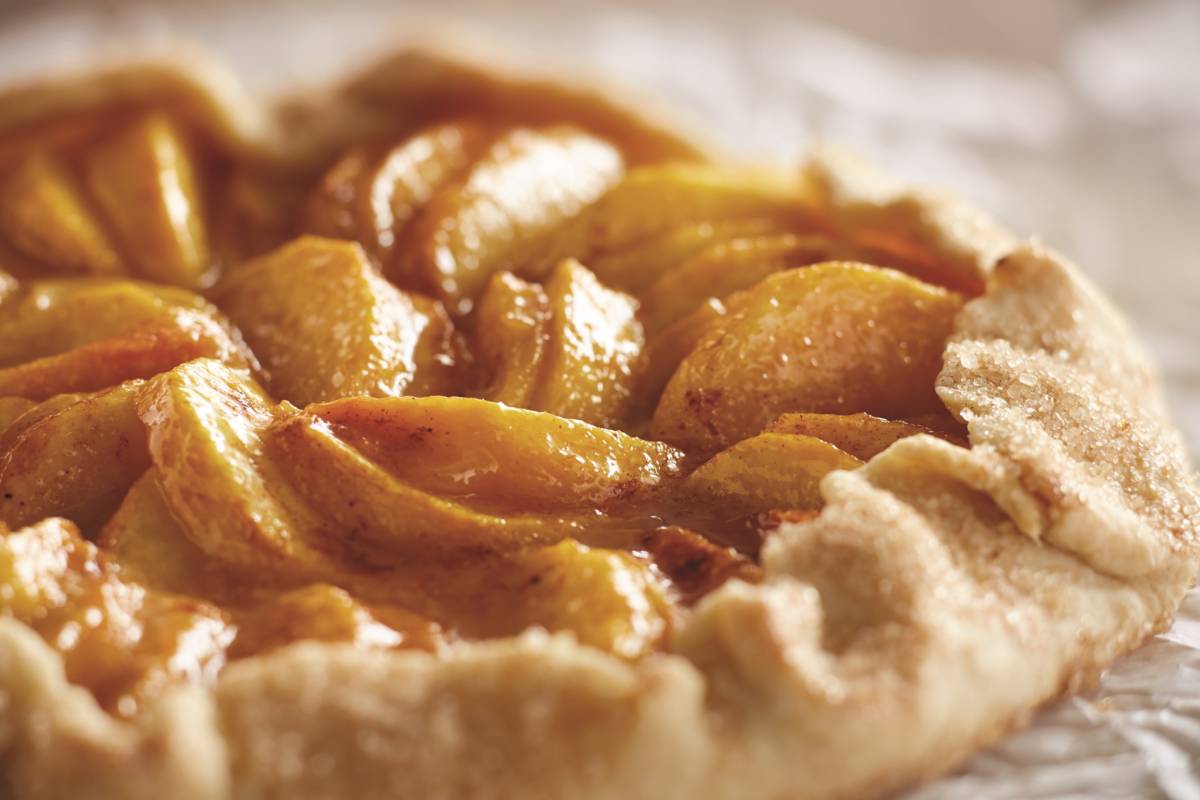 Simple Peach Galette Recipe
Ingredients:
4

fresh

(ripe peaches, thinly sliced)

1¼

cups

white flour

1

cup

unsalted butter

(chilled)

¼

cup

sugar2 Tbsp ice water

¼

tsp

salt

Raw blonde sugar
Instructions:
Preheat oven to 350°.

Mix flour, sugar, and salt in a medium-sized bowl.

Cut 7 oz. butter into small cubes, and cut into flour mixture until texture resembles coarse cornmeal.

Add ice water and quickly gather dough into a ball. Let rest, covered, for 15 minutes.

Press dough into a 10-inch circle on a sheet of parchment.

Place peach slices on the dough, overlapping in a circular pattern, and keeping ½ inch from the edge.

Fold and crimp the edges of the dough over the peaches.

Cut remaining butter and top the peaches.

Brush edges of dough with melted butter and sprinkle raw sugar on peaches and dough.

Slip galette and parchment onto a baking sheet.

Bake for approximately 40 minutes.