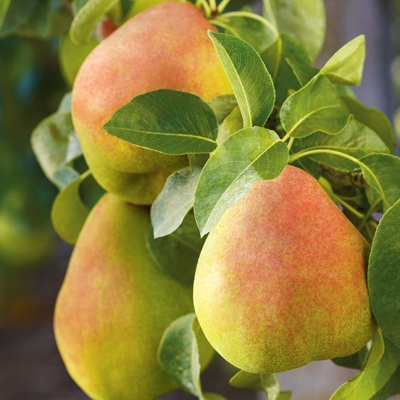 It's Royal Riviera® Pear harvest time here in Southern Oregon. Which means we're busy picking, storing, packing and shipping our famous fruit. This year alone we'll handpick around 7,000 tons of them. That's quite a number. And it got us thinking, there are a lot of cool facts and figures worth sharing about our pear harvest. So we've put some together for you to enjoy. If you're into numbers, or pears, you'll get a kick out of this.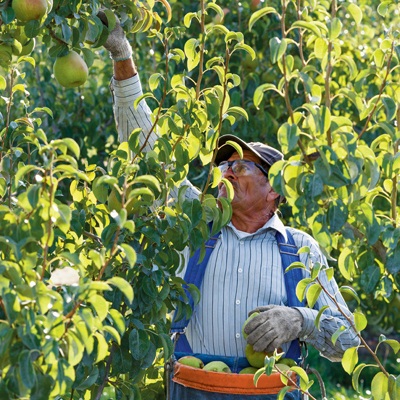 We have 19 farms with a total of 3,000 acres and we're currently harvesting 1,600 of those acres. In just 1 day, 755 tons of premium pears are picked. (Shoutout to our pickers.) Our biggest farm, Royal Crest Farm, has 320 acres, and our smallest farm has 16 acres.
It takes a minimum of 4 seasons before a pear tree can produce fruit, and our oldest trees have 50 years under their belts. That's a lot of experience growing sweet, juicy Royal Riviera® Pears.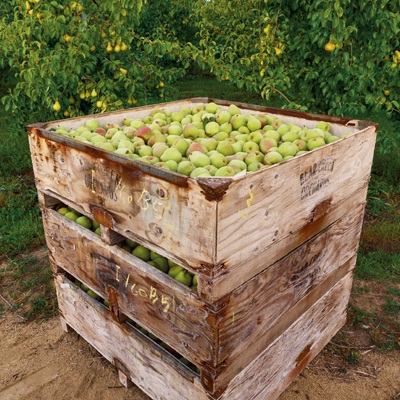 It was almost 80 years ago that Harry and David began their premium fruit delivery business. A lot of things have changed since 1934. But our pears are just as delicious today as they were back then.
Our Royal Riviera® Pears are now shipping. Check out our gourmet fruit baskets and boxes that they're featured in. There are too many to count.