Halloween has a way of creeping up on us. One day you're dreaming of winning "best costume" at the annual monster bash. Next thing you know it's the night of the haunt, and you're lurching down the aisles of your local five and dime, picking through the remains of superhero masks, adult sized ballerina costumes and treats not fit for an ogre.
This year, beat All Hallow's Eve to the punch. click here for tips on how to create an awesome costume without driving yourself batty. As for Halloween treats, we've conjured up some great food gifts that are sure to do the trick.
First up, our Crooked House Gift Tower Classic. It's full of goodies to sink your fangs into, like Moose Munch® Popcorn, candy corn taffy, and pumpkin and owl-shaped cookies. Not to mention it's frightfully fun to look at.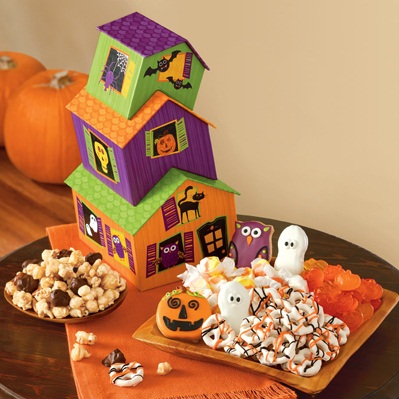 My Halloween Cookies is a custom cookie gift that'll have all your fiends talking. Each gourmet cookie is hand decorated, and we customize one cookie with a name of your choice. Like Frankie, Drac or Wolfman.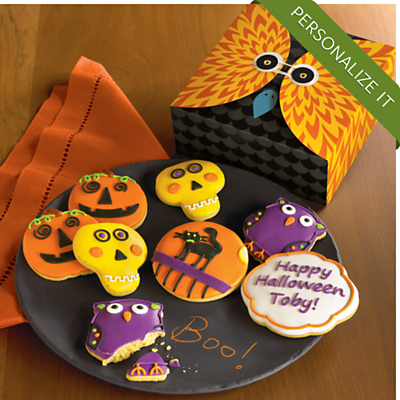 And don't forget about our Witch's Brew Coffee Gift. Two ceramic 18-ounce mugs, along with a generous amount of whole bean coffee flavored with hints of orange and cognac. Yum.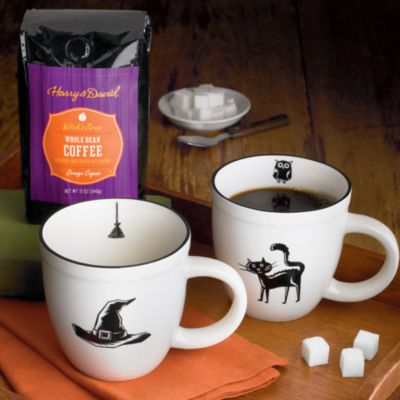 Whether you're hosting the bash at your castle this year or sending treats to loved ones, our gourmet gifts are the perfect way to make Halloween a real hoot.
Happy haunting.