It's October and that means it's time for our third annual blogger event. On October 24 and 25, we're hanging out with a group of 15 awesome bloggers from around the country and showing them how cool it is here in Southern Oregon.
We've teamed up with local blogger Sandy Coughlin to make this year's blogger event better than ever. Sandy is a native of Southern Oregon and has been blogging about entertaining, gourmet food, gardening and hospitality since 2006 on her blog Reluctant Entertainer and in her book of the same title. We're super excited to be working with her. Not only is she a top notch blogger, Sandy is also part of our extended Harry & David family. When your family is rooted in the Rogue Valley like Sandy's, you're likely to have more than a few Harry & David employees on your family tree. Welcome to the team, Sandy.
Over the two days with us, the bloggers will enjoy a whole host of experiences. From a tour of the pear orchards with our director of orchards, Matt Borman, to hands on experience in our test kitchen with our head chocolatier Charlie, the bloggers will get to see the magic behind our gourmet gifts. They'll also get a true taste of the valley by visiting our friends at the Rogue Creamery and eating at some of our favorite local restaurants.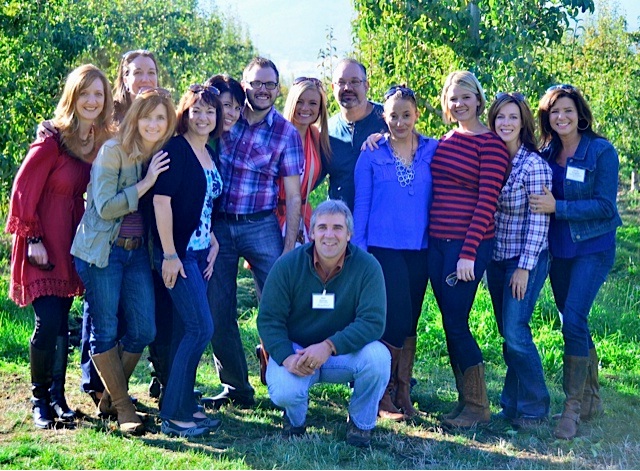 Tune in this week for Sandy's first Harry & David blog post, where she'll introduce each of our blogging guests.
And make sure to follow us on Facebook, Twitter, Pinterest and Instagram to keep up with what's going on during the bloggers' Harry & David tour of Southern Oregon.