Our Top Picks of Best Gift Baskets
In "Gifting 101" we're bringing you all the best advice on gifting, whether you need advice for what to share for the holidays or tips on how to continuously impress your loved ones with gifts they'll cherish. Here are our picks for the best gift baskets to send your loved ones this year.


Picking the perfect gift basket to send a family member or friend can be a tough task. The right gift basket for your foodie friend might not work for your chocolate-loving mom or adventurous brother. Luckily, we know a thing or two about gifting. Here's our list of the best gift baskets for everyone on your list.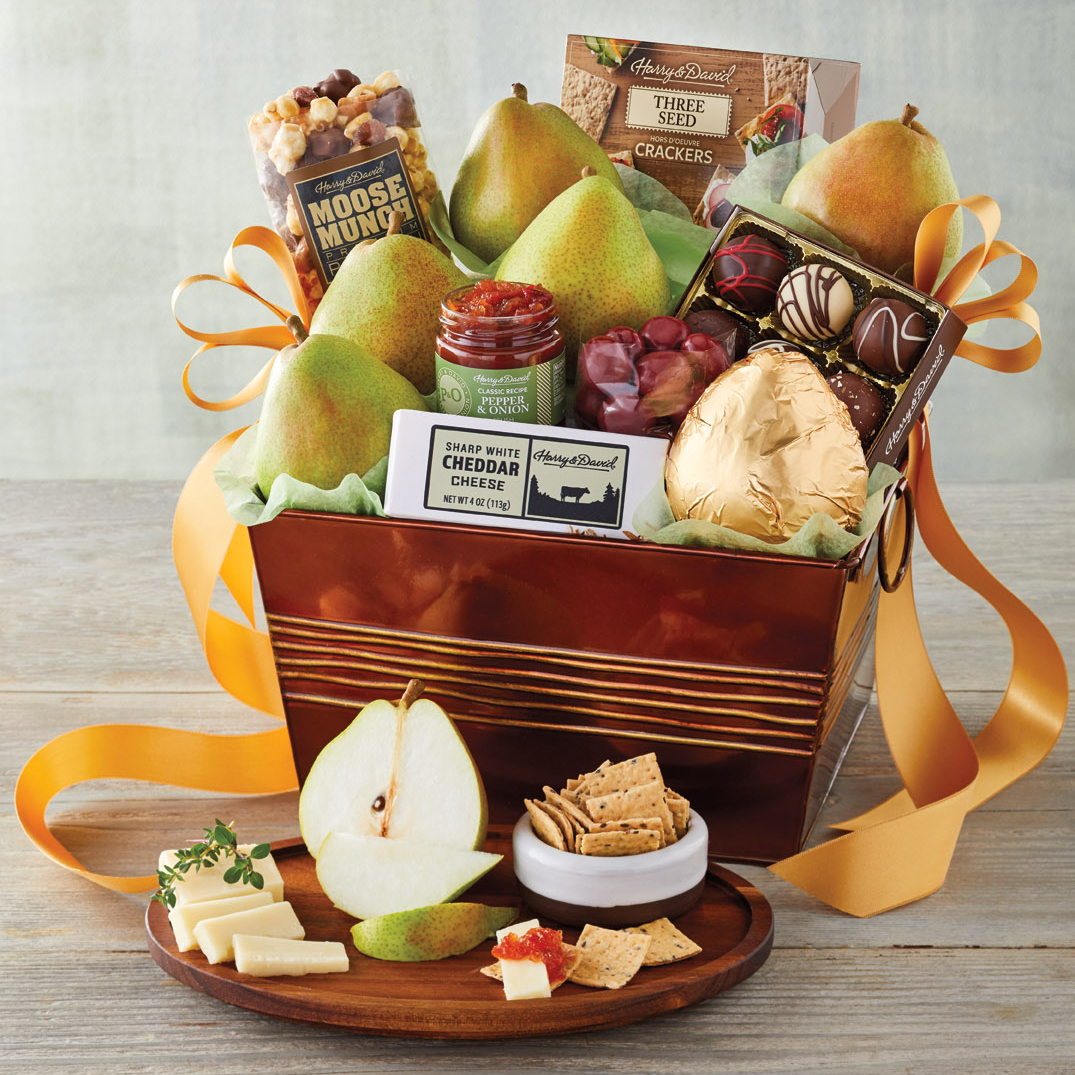 Nothing beats the classics! This gift basket offers all the greatest hits, from creamy truffles to caramelly Moose Munch®. There's even Pepper & Onion Relish for the recipient to make everyone's favorite relish dip.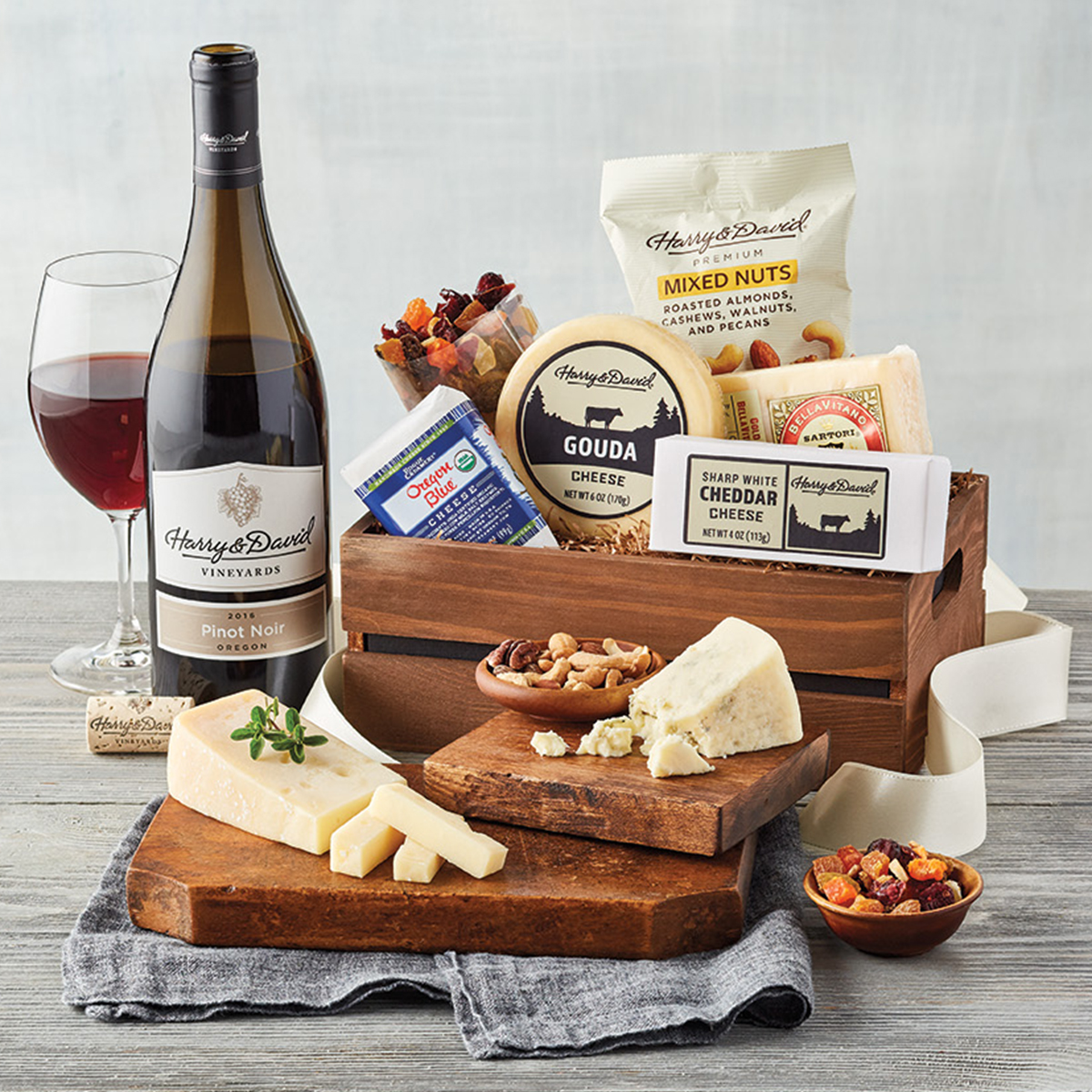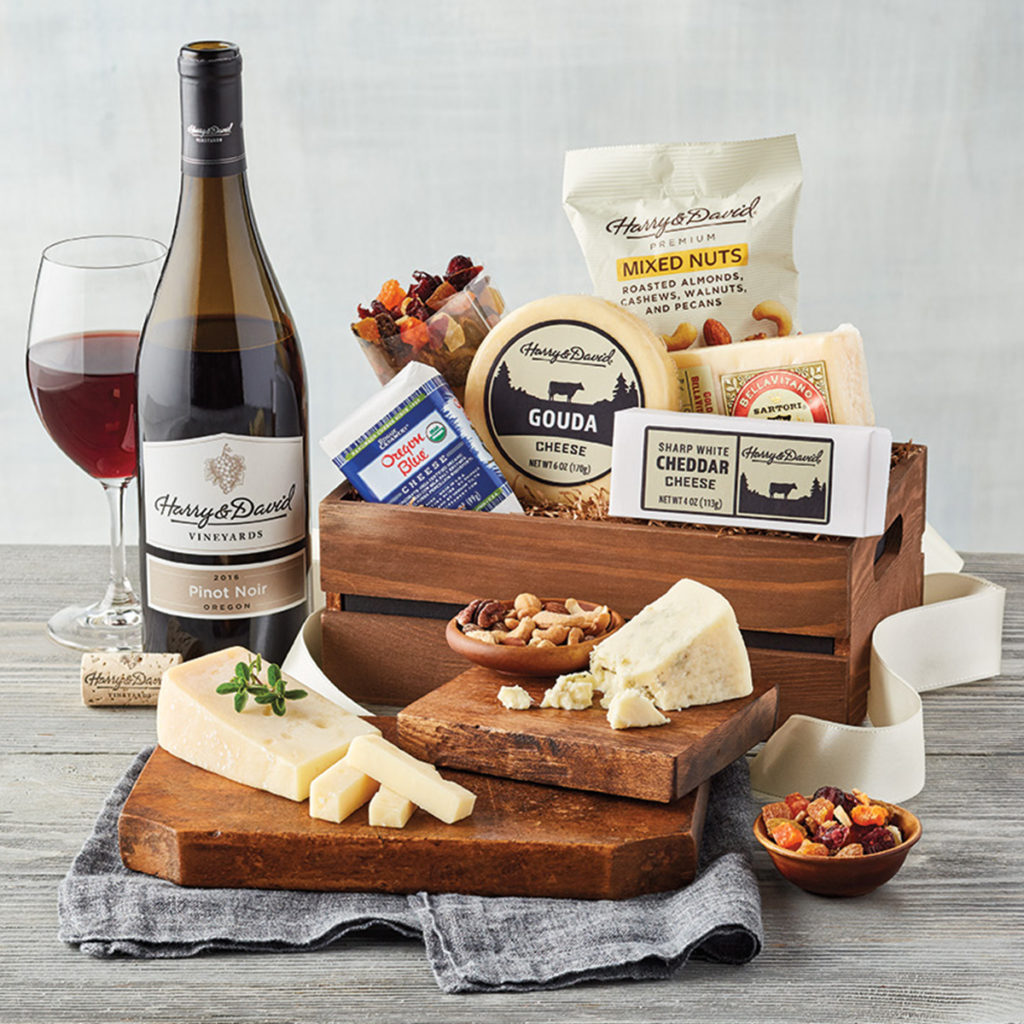 For that foodie friend who also loves wine, there's nothing better than a wine gift basket. This gift comes full of gourmet cheeses and snacks to pair the wine with, too. They'll be able to uncork the bottle of pinot noir, put together a charcuterie board, and invite over a friend for a delicious evening in.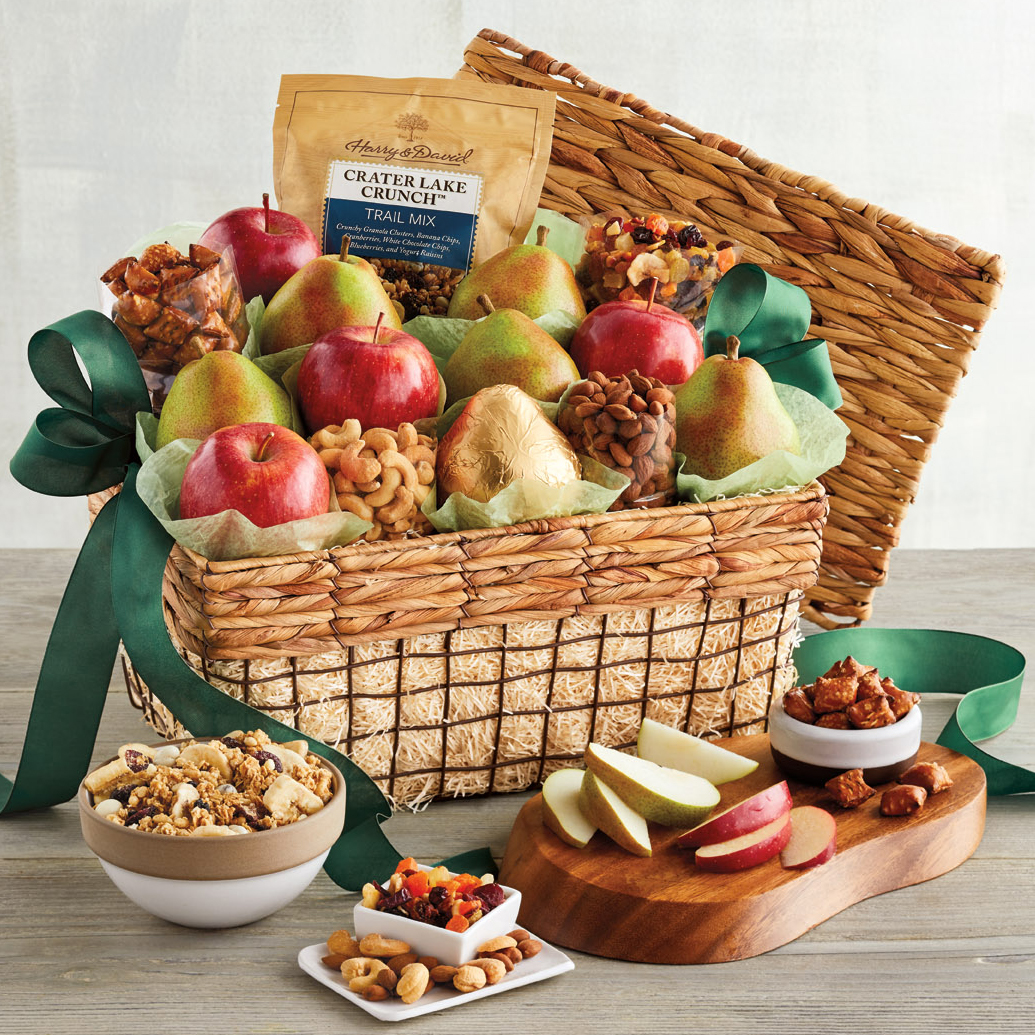 Straight from the fields to your door, this orchard basket is perfect for the friend who loves being one with nature. Apples and our iconic Royal Riviera® Pears pair with on-the-go snacks, so this charming basket is ready for their next picnic. And who can resist a handful of peanut butter pretzels?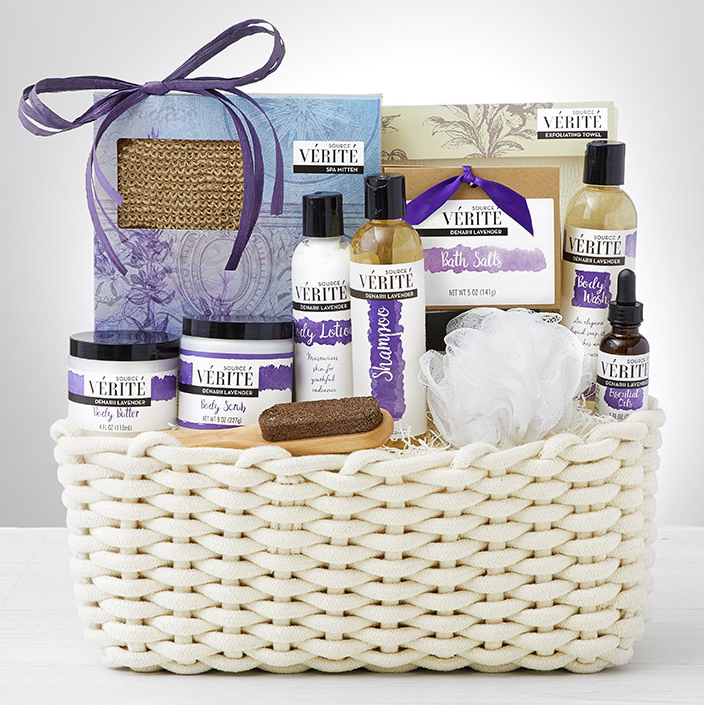 We could all use a little extra self-care these days, and there's no better way to treat a friend (or yourself!) than an at-home spa experience. This spa basket from 1-800-Baskets includes a salt scrub, exfoliating spa towel, lavender essential oil, and more. They can just light their favorite candle and open a bottle of wine, and they'll have all they need for a relaxing night in.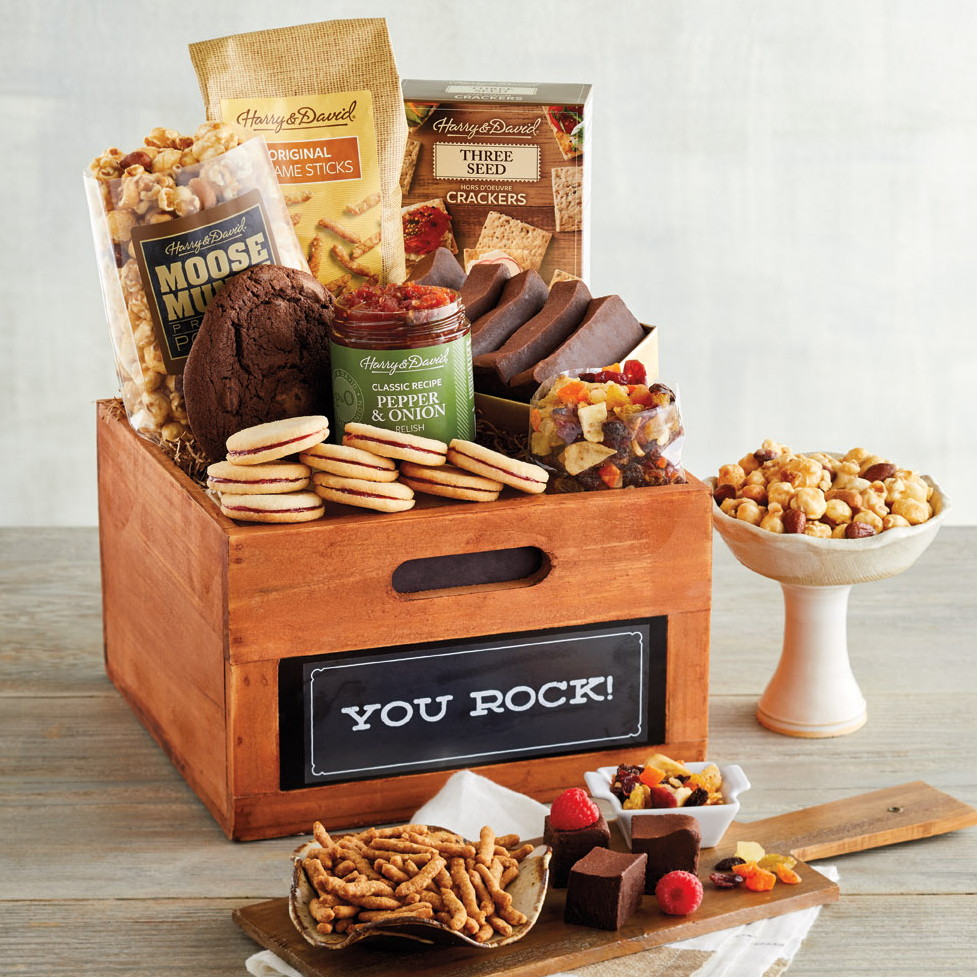 The best way to tell someone you appreciate them is with their favorite snacks. This "You Rock!" gift basket comes with all the best treats, from raspberry galettes to Moose Munch. The "you rock" sticker on the front can be removed to write custom messages on the chalkboard, too.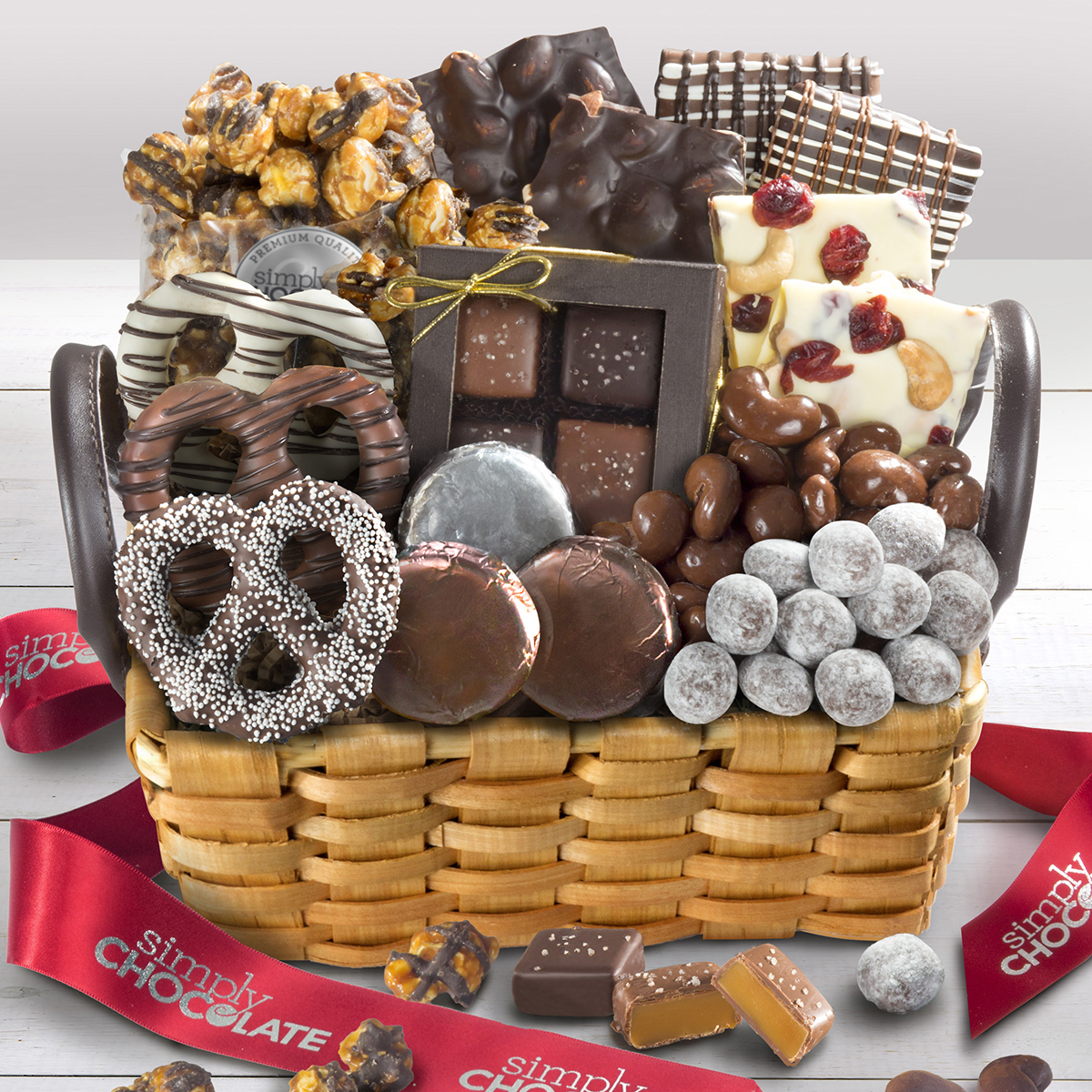 Do you have a friend who loves chocolate more than anything else? This sweets basket from Simply Chocolate is the gift for them. They can serve up chocolate-drizzled caramel corn on a movie night in, or grab the chocolate bark for a snack on the go. With dark chocolate, milk chocolate, and white chocolate treats to choose from, this gift is a chocolate-lover's dream!
For that wine connoisseur friend, you can also check out our list of the best wine baskets. They all come with bottles of Oregon's finest vino along with meats, cheeses, or sweets like truffles.
Whatever gift basket you choose, don't forget to include a heartfelt note to remind them you're thinking of them!