A successful family reunion gives attendees the chance to create new memories in a fun, relaxed atmosphere. But anyone who's ever planned such an event knows how much work goes into coordinating all the moving parts. If you're thinking of organizing a reunion for the first time and are feeling overwhelmed about where to start, have no fear. We've gathered the best tips and advice from expert reunion planners on what steps to take to ensure your event runs as smoothly as can be.
Plan far in advance
If this is your first time planning a reunion, start a year in advance. This ensures you have time to get the word out, send out surveys, and coordinate committees, locations, and venues. It will also maximize your attendance, as it will allow your family members to plan their vacations around the reunion.
When deciding on a date, list several options, keeping in mind that one single date is unlikely to work for everyone. "The perfect date does not exist. Someone will always have a conflict," says marketing specialist Dianne Turgeon Richardson, who is familiar with the family reunion planning process. "Just like planning a wedding, you have to pick the best date you can and let attendees figure out their own schedules." Survey for a date that works well for most people and then stick to it.
Enlist help
Assembling a team will take some of the stress off your shoulders. Think about committees that can handle different aspects of the reunion, such as lodging, food, venue, and activities.
This will be especially helpful if most of your family is traveling for the reunion. "Try to have the folks who live in the location [of the reunion] do the planning," says Wendy Downey, a nurse who has been planning family reunions for decades. "Long distance can be very costly because of the travel, not just for the event."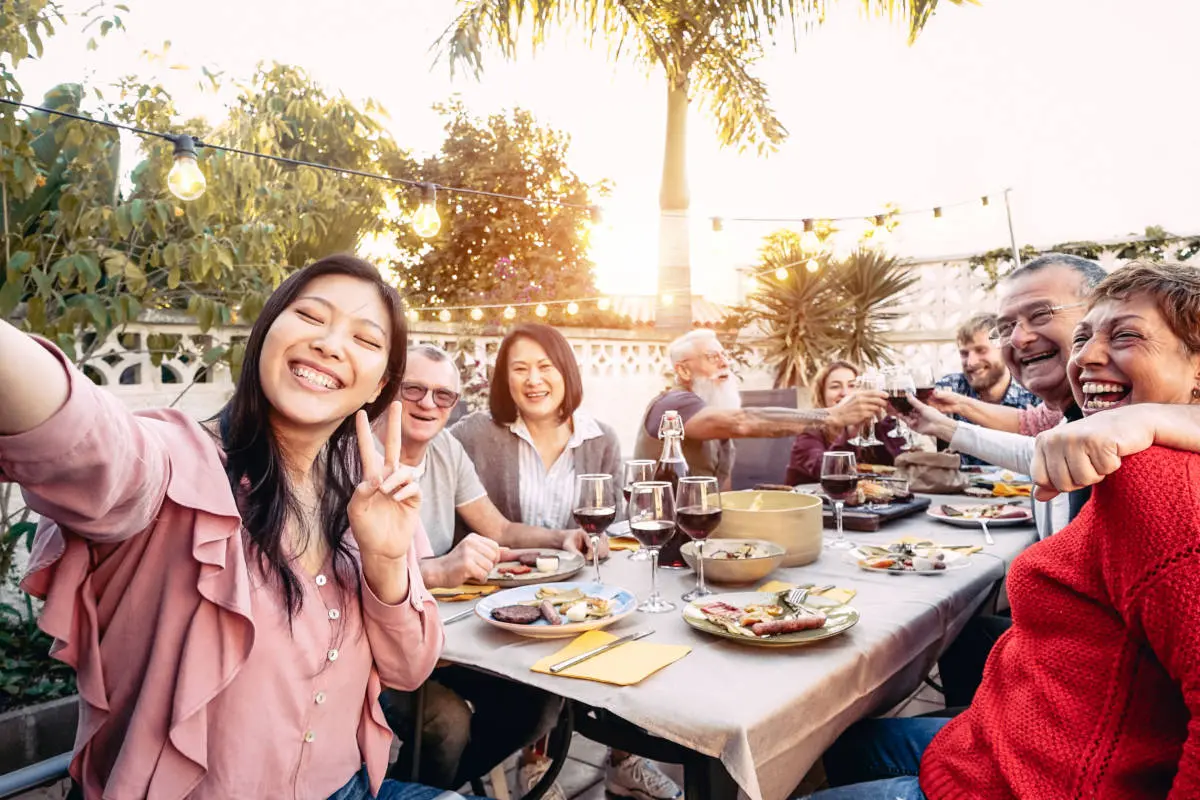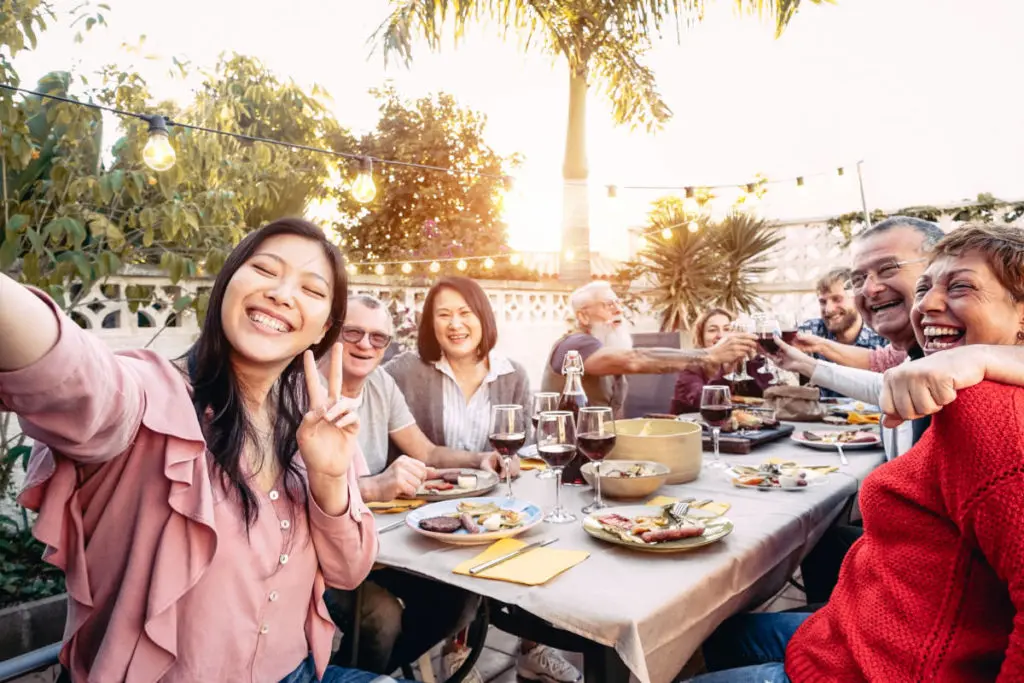 Give them something to do
Just because you're all related doesn't mean that everyone will know each other. An icebreaker event early on will help guests discover connections and encourage conversation. Though you'll want to plan fun events, such as family trivia or a slideshow, don't overwhelm your guests. For most people, the best part of getting together is the chance to sit down and catch up.
And remember, one of the best ways to someone's heart is through sharing delicious food. "Entice finicky folks to come with good food," says Genevieve Tyrrell, an artist and writer with family across the United States.
Keep it flexible
A successful family reunion should be accessible, allowing family members of all walks and in all stages of life to attend. It should also be relatively affordable. Backyard BBQs are family reunion staples for good reason — they're easy and can be potluck style, with guests bringing their favorite dishes to cut down on costs.
Being flexible also means planning for the weather. Just take it from Stacey Kucharik, owner of publishing company Polished Print. "We planned a big reunion five years ago in a backyard, decorated with hundreds of pictures (some very old), and (inevitably) it down-poured," she says. "We invited 150 people and there wasn't space for everyone inside, so many people left." Make sure that if any part of your plan falls through — even parts that are out of your control, such as the weather — you're prepared with a backup idea.
Travel smart
If you're planning a reunion to which most people will have to fly, make sure travel arrangements are coordinated. "Try to book nonstop," says Michelle Justiniano, a flight attendant. "If you need to book a flight that has stops, make sure you have plenty of time between flights. Thirty minutes from one gate to another may be challenging if you're seated in the back of the first plane and need to get to another concourse."
Weather can also be an issue with air travel so give yourself plenty of extra time between flights.
Consider outsourcing the help
If the reunion planning starts to become overwhelming, you may want to consider hiring someone to take care of the little things. "My family gets together at an all-inclusive resort in Cancun," says Diana Chhuor, a technical support analyst with a large family. "The resort has a coordinator to schedule reservations at restaurants." Such conveniences minimize the hassle and take stress out of having to worry about every last detail.
"My family hires a whole countryside hostel just for us," says Dan Underwood, who lives in London and has a reunion with his Scottish family every few years. Renting out an entire villa just for your guests, with staff onsite to plan meals and events, can make the weekend comfortable and relaxing.
Whether you're expecting a few members of your extended family or hundreds of relatives, following these planning tips will ensure your next reunion is an enjoyable and memorable experience.
---