We recently sent Heidi Larsen of FoodieCrush our Valentine's Day Gift Basket. Instead of instantly devouring the goodies inside, she actually had the patience to make sweet little hand pies.
The only thing better than getting presents in the mail is when they're presents I can eat. And sometimes, when I'm feeling extra generous, I even think about sharing with my family.
I can always count on the fresh flavors of the perfectly crisped fruit delivered to my door when Harry & David® Royal Riviera® Pears and apples arrive. While the fam and I will always snack on the fruit whole, when I received this Valentine's Day basket, I felt particularly inspired to create something new.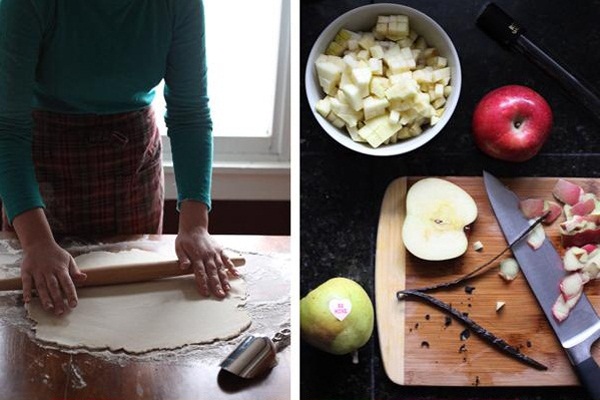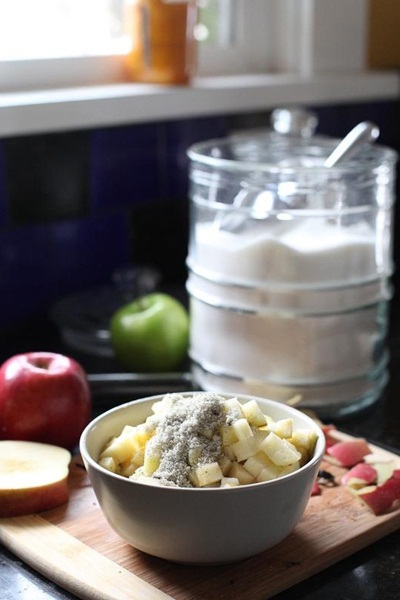 Maybe it was the time of year, maybe it was the Kiss Me stickers on the fresh pears. Or it certainly could have been the bag of chocolate covered cherries that came in the basket. Either way, these babies were going to become a sweet treat, toot sweet, and my challenge to myself was to use everything in the basket in my recipe, including those decadent chocolate truffles.
Hand pies are one of my favorite kinds of dessert, because just like cookies and cupcakes, they're portable to snack on the go or include in my girl's lunchbag. And they're the best little pocket for baked fruit.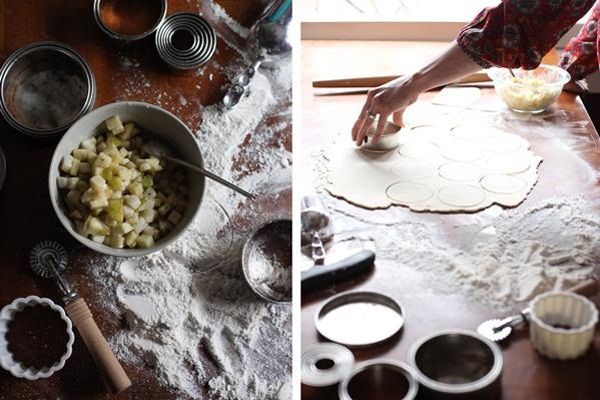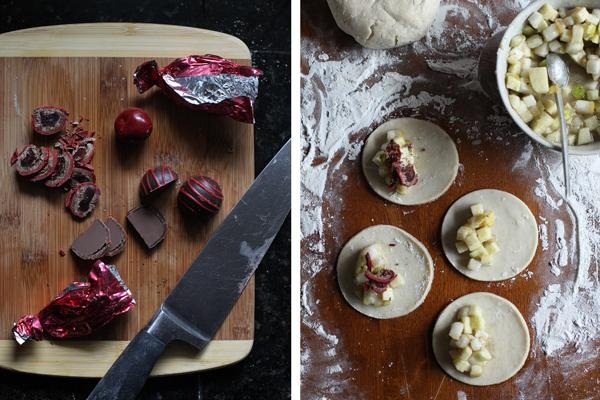 Freshly scraped vanilla bean seeds give an extra earthy flavor to the mix of fruit spiked with a hit of lemon juice. Some granulated sugar sweetened up the whole shebang. If you like making your own pie crust, well then, by all means, do so. But if you want to make it extra easy on yourself, go ahead and use refrigerated pie crust.
The chocolate covered cherries topping the fruit cook down to create a lovely, red juice in each hand pie. Awwww. A little valentine pie in your hot little hand.
The chocolate truffles need just a minute in the microwave to add a decadent drizzle to these pies. But if you end up eating the truffles before you can melt them, that's okay too. Just please, don't forget the sugar sprinkled on top.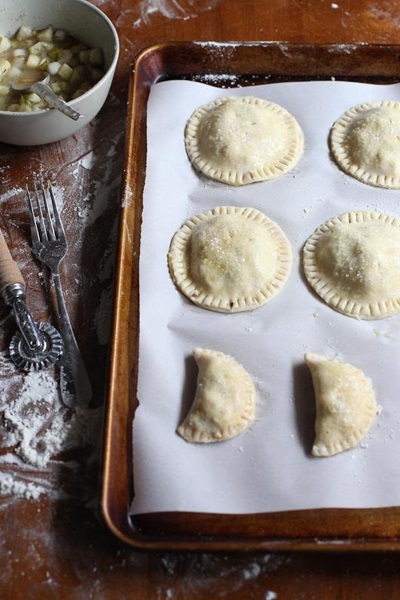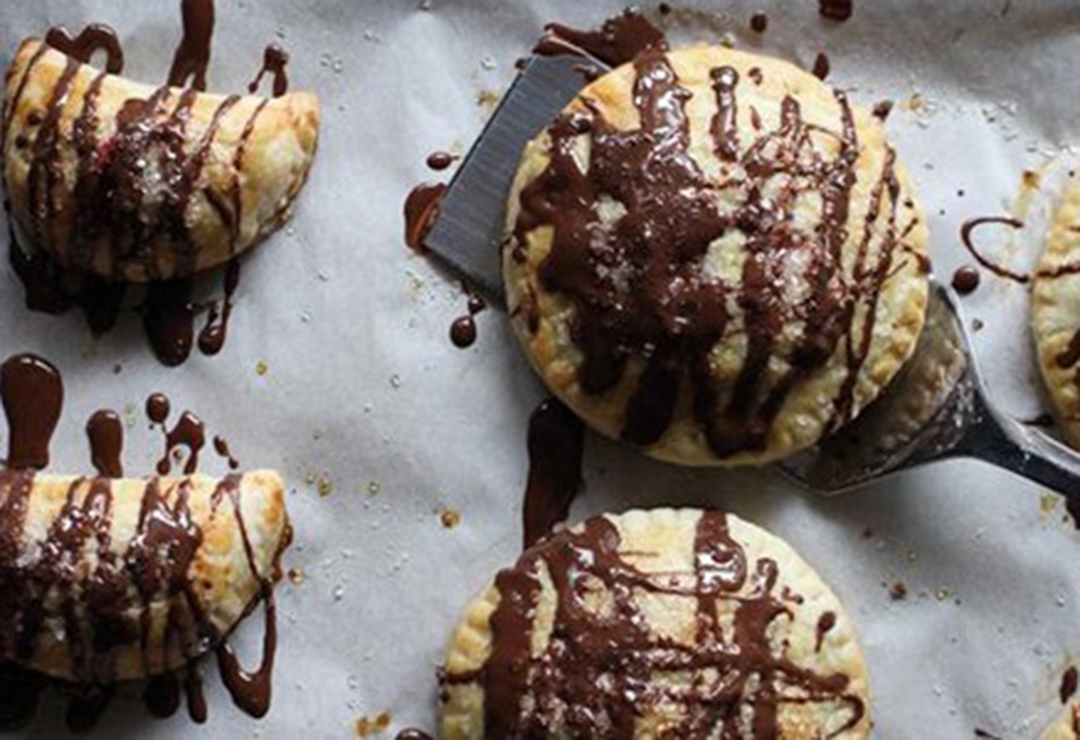 Apple and Pear with Chocolate Covered Cherry Hand Pies
Ingredients:
1

apple

(peeled, cored and diced)

1

Harry & David® Royal Riviera® Pears

(peeled, cored and diced)

½

small

lemon

(juiced)

1

vanilla bean

(sliced in half with seeds scraped)

½

cup

granulated sugar

2

tablespoons

tapioca flour

Chocolate covered cherries

(chopped)

Store bought or homemade pie crust

1

egg

(whisked)

sanding sugar

(or decorative sugar, for sprinkling)

2-3

Dark chocolate cherry truffles
Instructions:
Add the apple and pear to a small bowl. Drizzle with lemon juice and stir. Add vanilla bean seeds, sugar and tapioca flour and stir to combine. Set aside.

Preheat oven to 450°F.Roll out dough to ¼-inch thick and, using a 5-inch biscuit cutter, cut round discs for pies.

Add 1 or 2 heaping tablespoons of the apple and pear mixture to one side of the disc, leaving the edges clear. Add some of the chopped chocolate covered cherries.

Lightly brush edges of circles with egg, fold in half and crimp edges with the tines of a fork.

Prick the center of each pie with a knife to form a vent for the heat to escape from.

Alternately, add the apple and pear mixture to the center of one disc, lightly brush the edge of the circle with egg wash and top with another disc and crimp edges with the tines of a fork.

Place pies on a baking sheet lined with parchment paper.

Brush with egg wash and sprinkles of decorative sugar. Bake for 15 minutes or until crust is golden.

Melt the chocolate truffles in a microwave for 15-second increments, stirring in between cooking times, until chocolate is melted.

Drizzle chocolate on hand pies.

Serve immediately or eat at room temperature. Makes 12-15 pies