Apple pie and fall go together like, well, apple pie and fall. It may be the greatest food-season combination of all time. And when you convert said pie into this scone recipe and eat it for breakfast, well, I have two words: yes please!
Packed with deliciously crisp apples and hints of apple butter (a fine breakfast spread) these baked treats take the cake (or scone if you will). This scone recipe, which uses Harry & David Old-Fashioned Scone Mix, is super easy, only takes a handful of ingredients, and is ready in less than 30 minutes.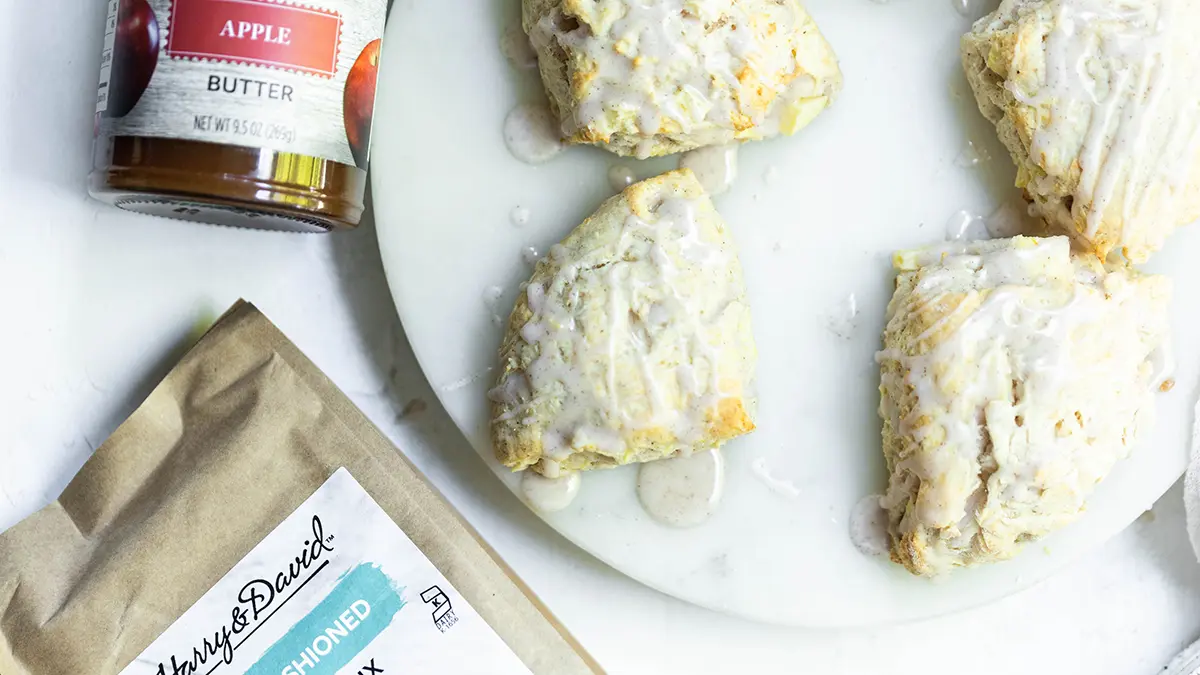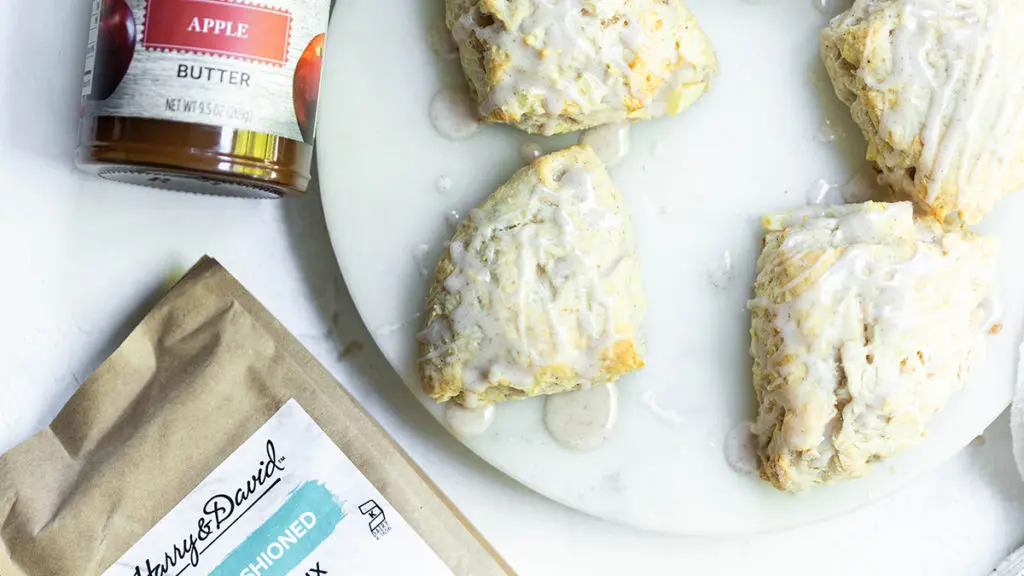 Since weekday mornings can be crazy busy, I make the dough the night before and bake them in the morning while I brew my coffee. I usually make a double batch of these scones to share with neighbors — they're too good not to share!
While the scones are in the oven, whip up a quick apple pie spice glaze to drizzle all over them for when they're finished baking. For an extra layer of deliciousness, cut the scones in half and spread a thin layer of Harry & David apple butter in the middle. Fresh, warm apple pie scones on a weekday morning? Talk about the perfect fall breakfast!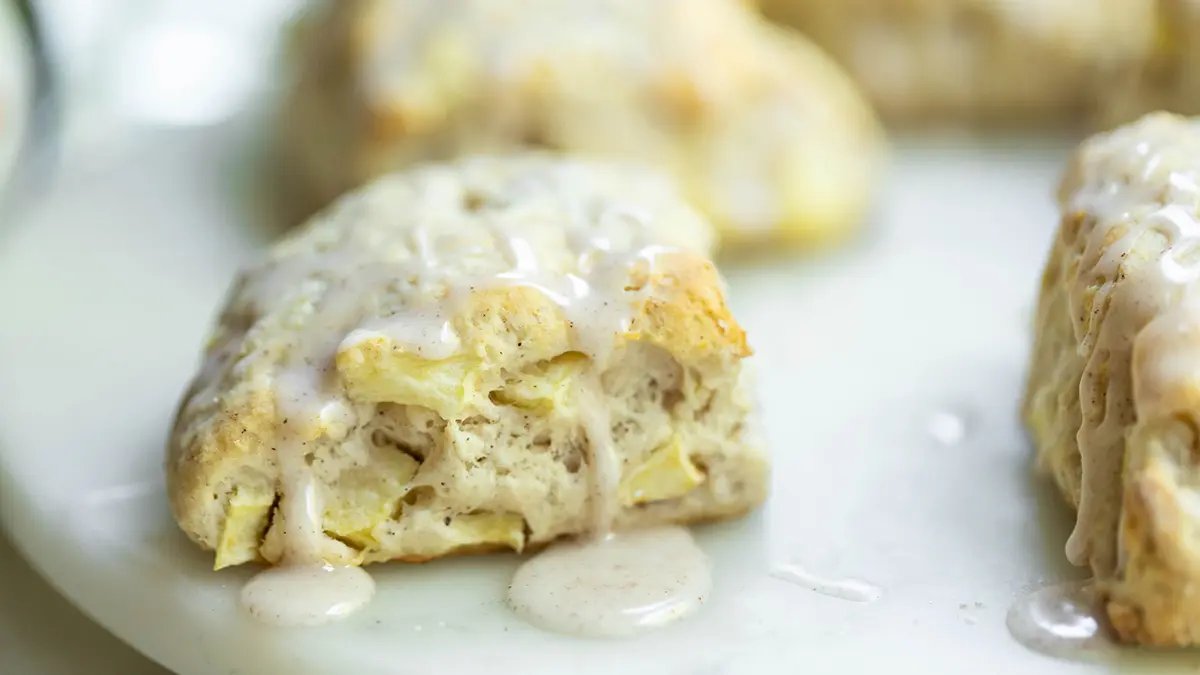 Apple Pie Scones
Instructions:
Preheat oven to 450° F.

In a large bowl, combine the scone mix, diced apples, apple butter, 1 teaspoon of apple pie spice (reserve the rest for the glaze) and water. Stir until all of the ingredients are combined and the dough is slightly sticky. The trick to wonderfully moist and fluffy scones is to not over mix your dough.

Sprinkle flour onto a clean surface then tip the dough onto the surface. Flour your hands before working with the dough as it will be sticky. Knead 4 to 5 times until the dough comes together completely and no longer sticks to your hands.

Cut the dough into 2 equal-sized balls then flatten each into a 6-inch round disc. Cut the dough crosswise then again lengthwise to make 4 equal triangles per disc.

Bake on an ungreased baking sheet for 10 to 12 minutes or until just golden brown.

While the scones are baking, make the glaze by mixing the powdered sugar, ¼ teaspoon of apple spice, and milk until combined. Set aside until the scones have finished baking.

Once the scones come out of the oven, drizzle with the apple pie glaze. Enjoy!
Notes:
Store the scones in an airtight bag or storage container to ensure they stay moist for up to 3 days.
---