"Seasonal Cooking" brings you delicious home-cooked recipes with the freshest ingredients of the season. From big warm bowls of comfort food in the winter to light, fruity dishes in the summer, discover easy-to-make meals your whole family will enjoy.
As a company known for its pears, it's safe to say the folks at Harry & David have tried nearly every kind of pear recipe imaginable. After incorporating them into all the tarts, cakes, and even mixed drinks, we still love pears in their simplest form. Luckily, that's where poached pears come in.
These make an elegant dessert, and actually require very little effort (even though they sound extravagant). After a quick prep of the poaching liquid, the pears can just be left on the stovetop until soft. The softened pears can be served alone (our favorite), with whipped cream (your kids' favorite), on a salad, or as a side with dinner. No matter how they're prepared, these winter classics will be the star of the meal.
Show-stopping, sophisticated, and can be made long before guests arrive? Sounds like the perfect holiday dessert! If you're ready to try something new, check out one of these five delicious twists on this classic dish.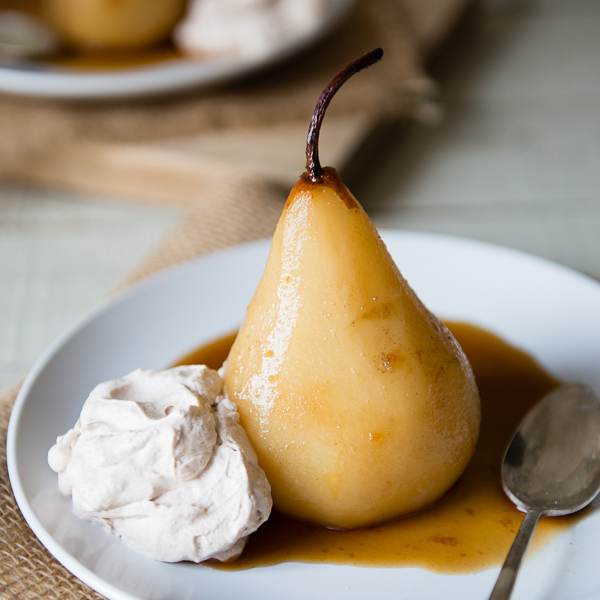 From Oh My Veggie – This recipe has two winter favorites bundled into one. All the spices and flavor are already included in the chai tea, which makes this recipe even easier. While you wait for the pears to simmer, pour a cup of chai for yourself and curl up with a good book. Talk about the perfect winter day!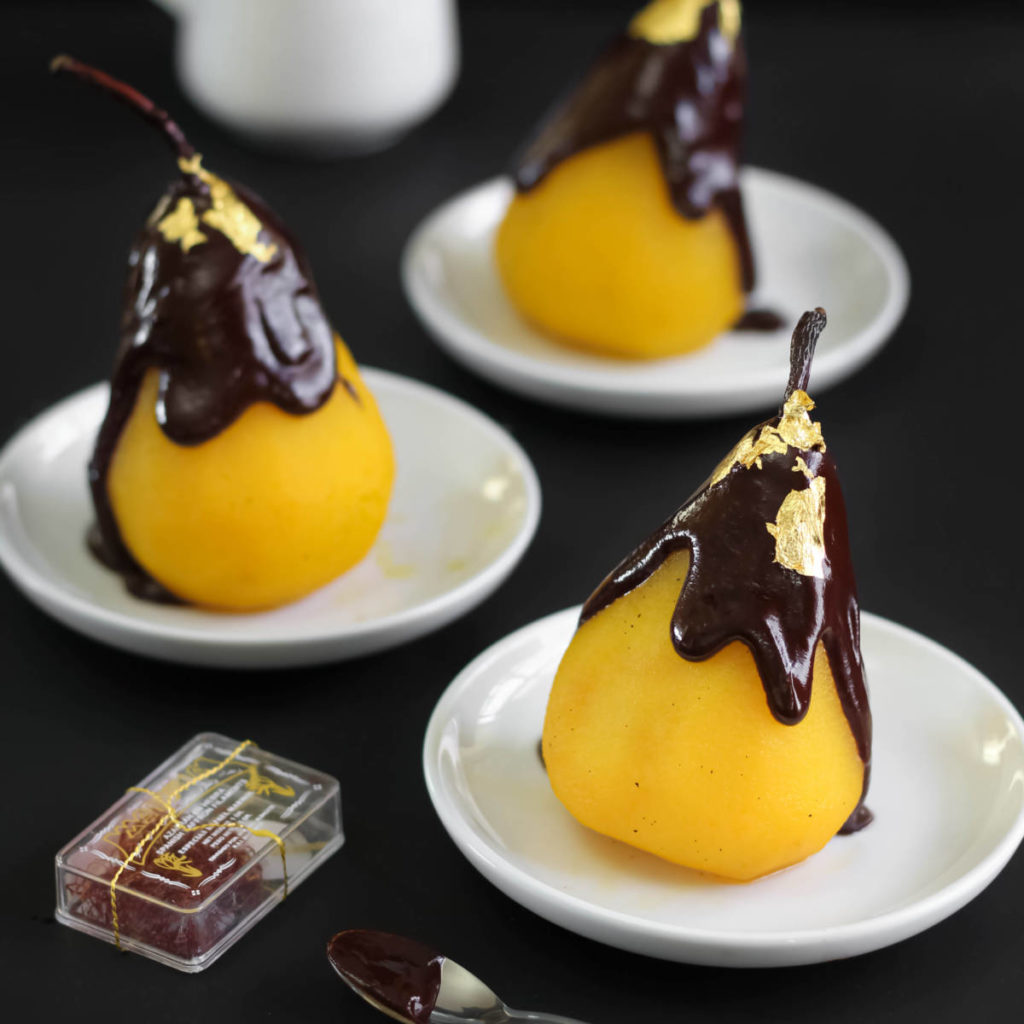 From Sprinkle Bakes – Poached pears always make a beautiful dessert, but poaching in saffron takes them to a whole new level. The stunning yellow color paired with the complex flavor of saffron and vanilla will certainly wow your guests.
From A Chef's Kitchen – Other than simple syrup, wine is likely the most popular liquid for poaching pears. This classic French preparation is as striking as it is flavorful. Try this recipe with a bit of orange for a festive twist.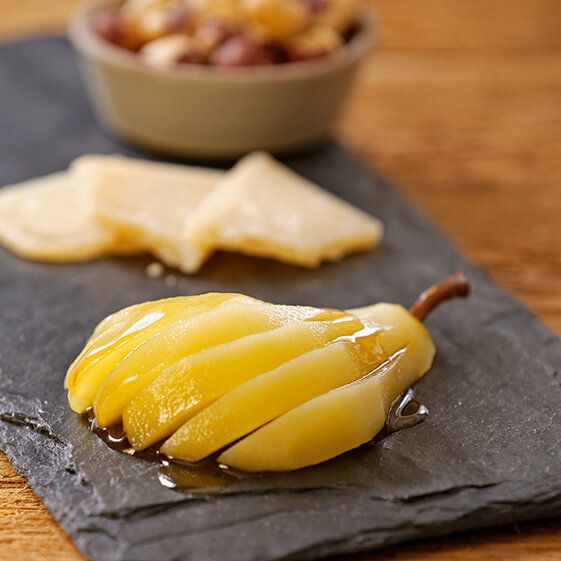 From USA Pears – Not a wine person? These pears poached in Belgian-style beer might be exactly what you're looking for. The beer gives these pears a lighter flavor, which makes them a great accompaniment to a cheese plate or salad.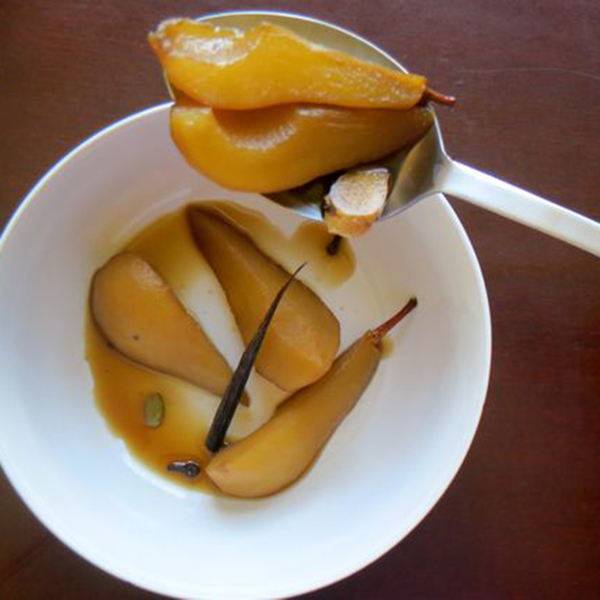 From USA Pears – We're keeping the "pears for grown-ups" trend going with these spicy pears poached in bourbon whiskey. Warm spices like cardamom and cinnamon give these pears the flavors of a cozy masala chai. The whiskey is complemented by sweet honey and vanilla, which makes these pears the perfect treat for any palate.