Not sure what to get your guy for Valentine's Day? You'll definitely win bonus points when you show up with an armful of delicious chocolate, fruit, and salty snacks. We've compiled a list of our very favorite Valentine's Day gifts for him so you don't miss a chance to show him how much you care.
Top Valentine's Day Gifts for Him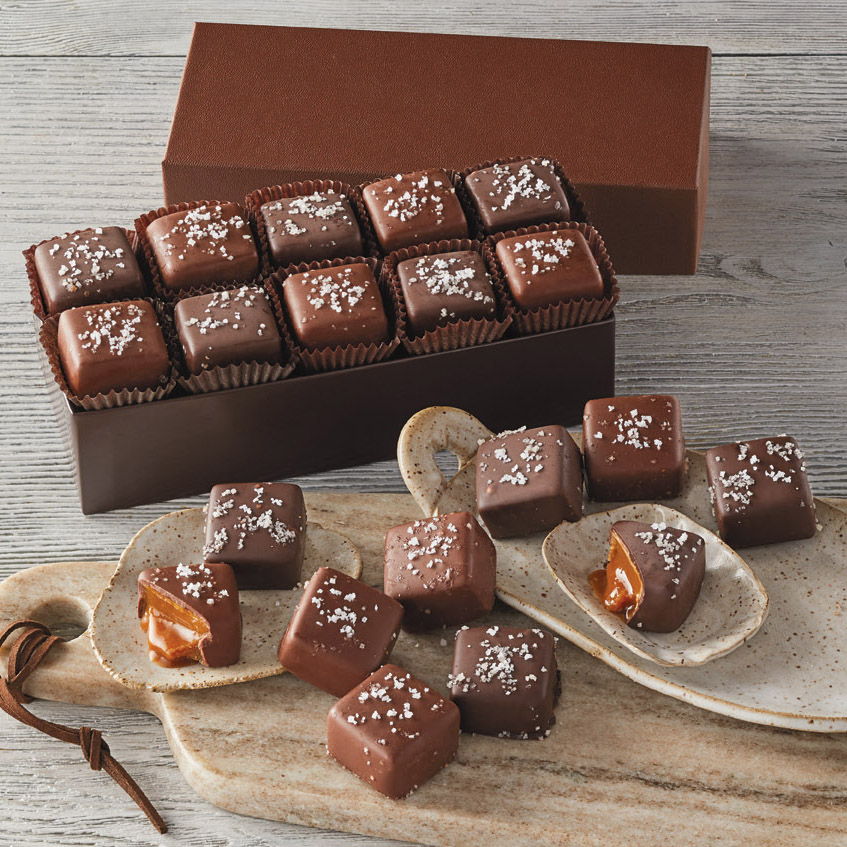 When in doubt, these sea salt caramels are the perfect go-to gift for any guy in your life. The perfect balance of buttery caramel, smooth chocolate, and a sprinkle of sea salt will satisfy every flavor craving. You may need to grab two boxes, because you'll both be wanting more!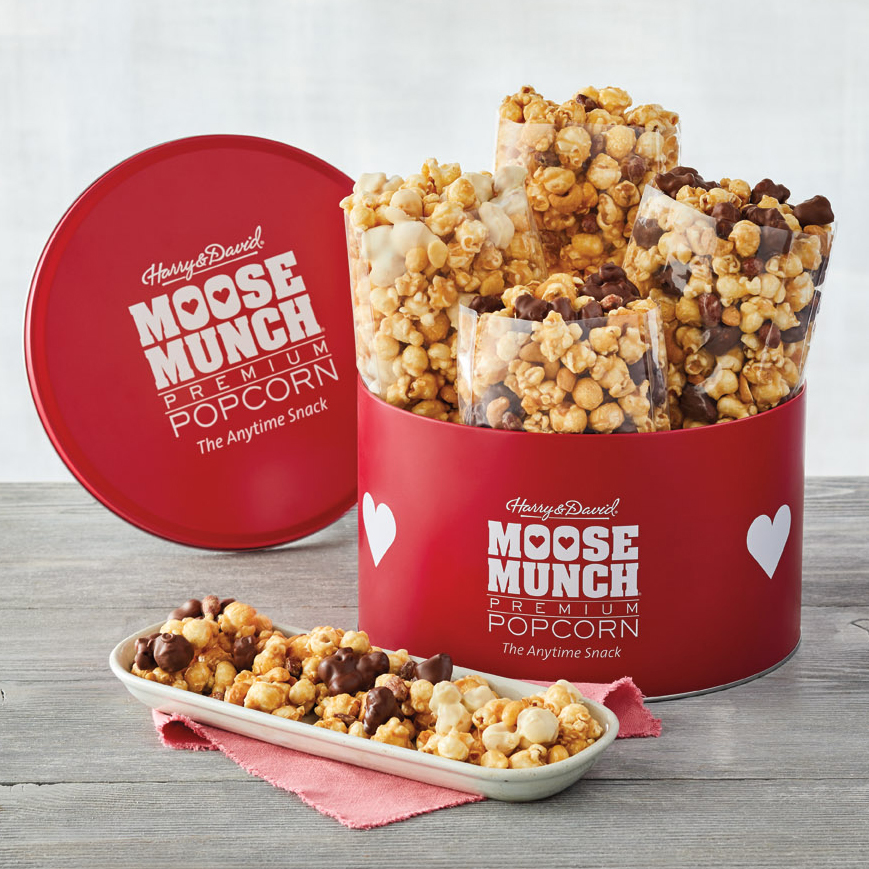 Valentine's Day popcorn only gets more festive when it's covered in caramel and chocolate. This tin comes with four different flavors of Moose Munch® Premium Popcorn, from classic caramel to white chocolate macadamia nut. There's enough Moose Munch in this super-sized serving of his favorite sweet snack to last him well past the holiday.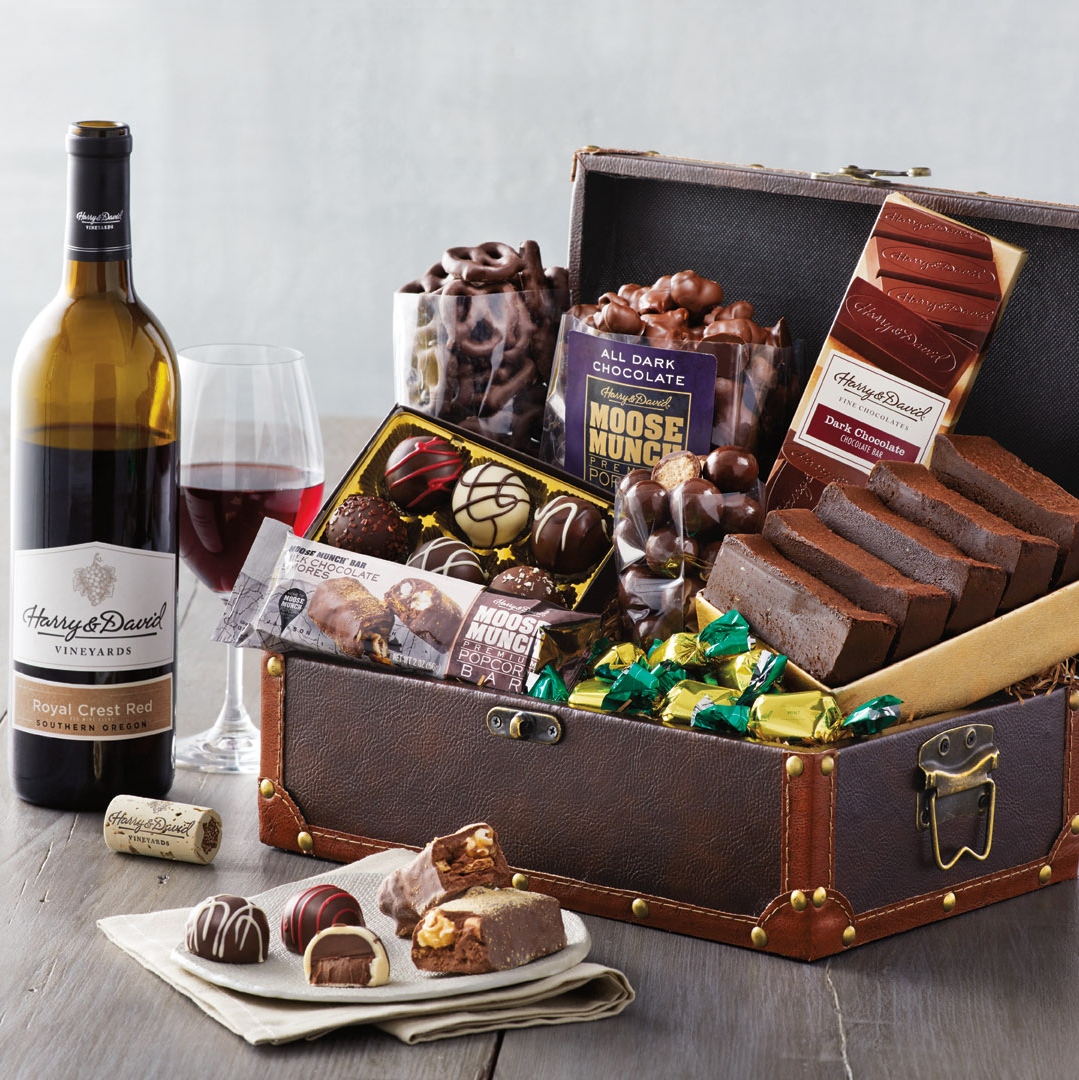 There's nothing wrong with getting your guy a gift you can share! This treasure box holds a variety of chocolate treats that pair perfectly with a bottle of our Harry & David™ Royal Crest Red blend. You know he won't be able to enjoy all that wine and chocolate by himself.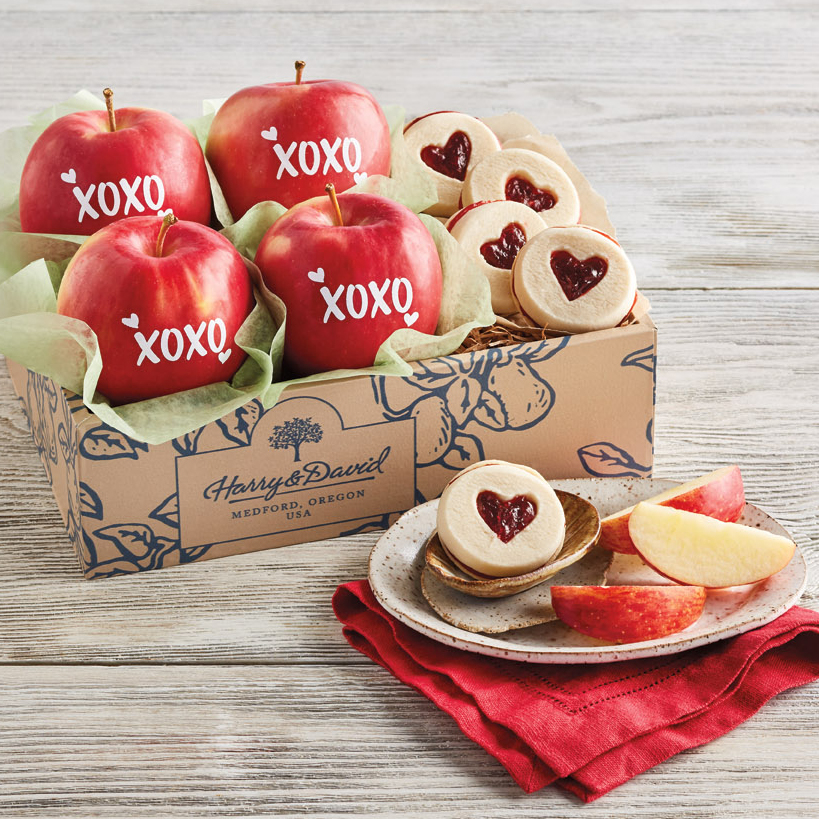 Show him your love with hearts, hugs, and kisses stamped directly onto his Valentine's Day treats in this apples and cookies gift. Raspberry heart-cutout shortbreads pair with premium Washington apples each bearing "XOXO" printed in white confection ink. This gift is a match as sweet as you two!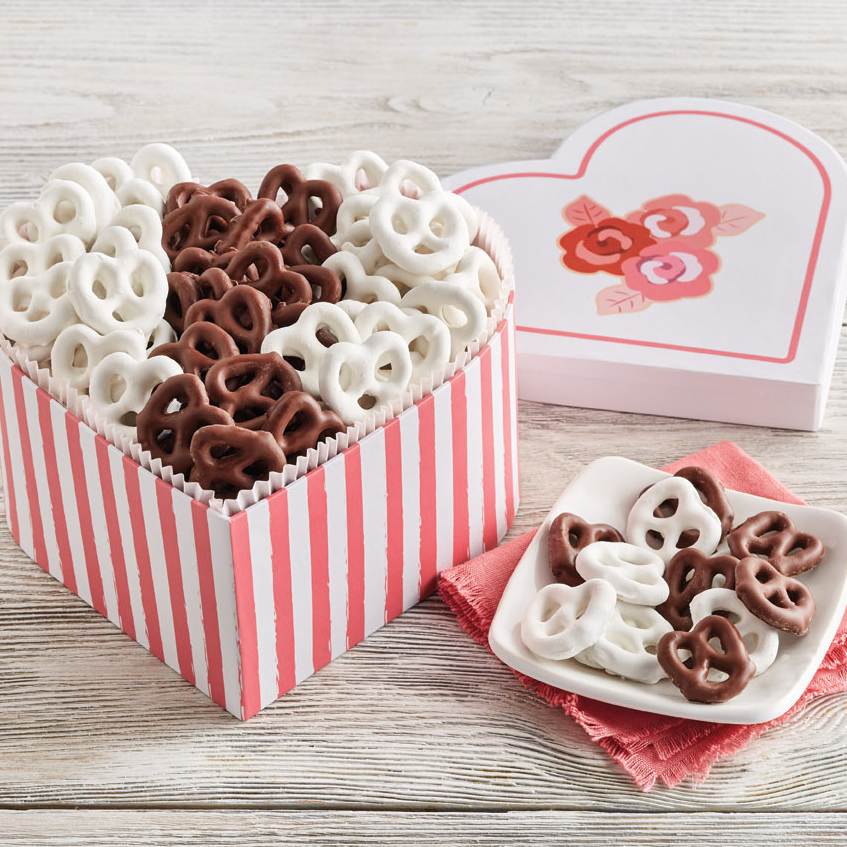 This pretzel box gift for him is perfectly packaged for Instagram-worthy moments and filled with a fun treat. These milk chocolate and yogurt-covered pretzels will give him the perfect salty-sweet snack that he'll be munching on last long past February 14.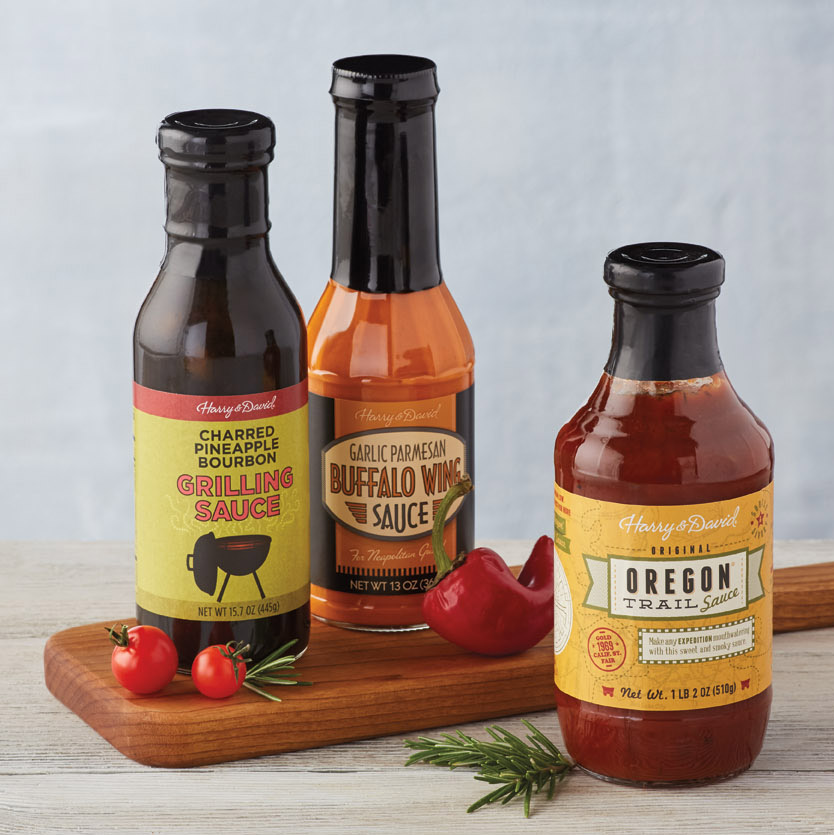 Turn up the heat by gifting him an assortment of unique and flavorful grilling sauces. Choose from a range of flavors like Sriracha BBQ, Raspberry Chipotle, and our favorite Oregon Trail Sauce. Grab a few of his favorite flavors, and he'll be thinking of you each time he fires up the grill.

For the guy who loves a variety of tastes, this gift box comes with six different snacks for a sampling of flavors. Whether he's craving crunchy Moose Munch or buttery galettes, this snack box has it all. Ask nicely and maybe he'll share!
With gifts as good as these, your guy will have snacks to celebrate with long after the special day is over. You could also serve an easy Valentine's Day dessert like this chocolate mousse recipe, for a sweet end to the sweet day.