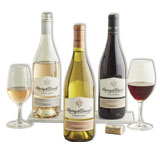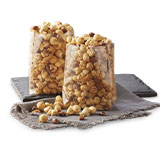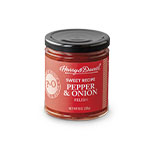 Make It Extra Special
Add a bottle of wine, sparkling juice, Moose Munch® Premium Popcorn, and more to your gift.
Buy More, Save More!
Enjoy extra savings on select gifts when you use code
HDSAVE
.
Buy 3, Save 20% - Buy 2, Save 15% - Buy 1, Save 10%
See Details
2 bacon-wrapped filets mignons (6 oz each)
Gruyère and garlic red mashed potatoes (1 lb 14 oz)
Black Truffle and Almond Green Beans (1 lb)
36 pastry appetizers [12 spinach and cheese, 12 Swiss cheese, 12 mushroom] (1 lb 9 oz)
Chocolate Decadence Cake (1 lb)
Net Weight: 6 lb 3 oz
Serve up the perfect gourmet meal with this incredible spread. It starts off with a savory assortment of spinach and cheese, mushroom, and Swiss pastry appetizers, followed by two mouthwatering bacon-wrapped filets mignons and two irresistible sides: Gruyère and garlic mashed potatoes as well as black truffle and almond green beans. The finishing touch to this impressive meal comes from a heavenly Chocolate Decadence Cake crafted right here in our own bakery. It all comes together for a meal you won't soon forget.