Create this warm and welcoming dish to celebrate the season's best flavors and impress dinner guests. This elegant but easy-to-prepare recipe features mouthwatering fall fruit and blue cheese stuffed baked pears.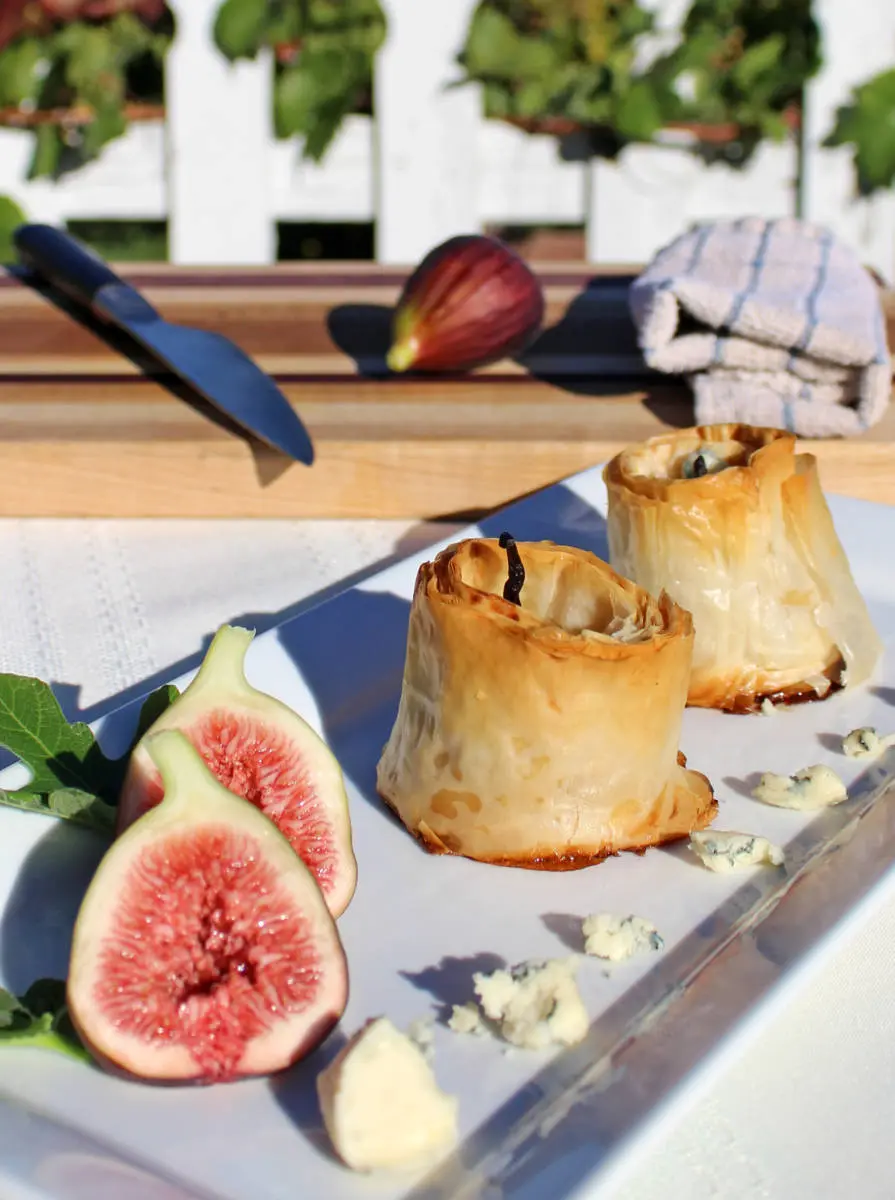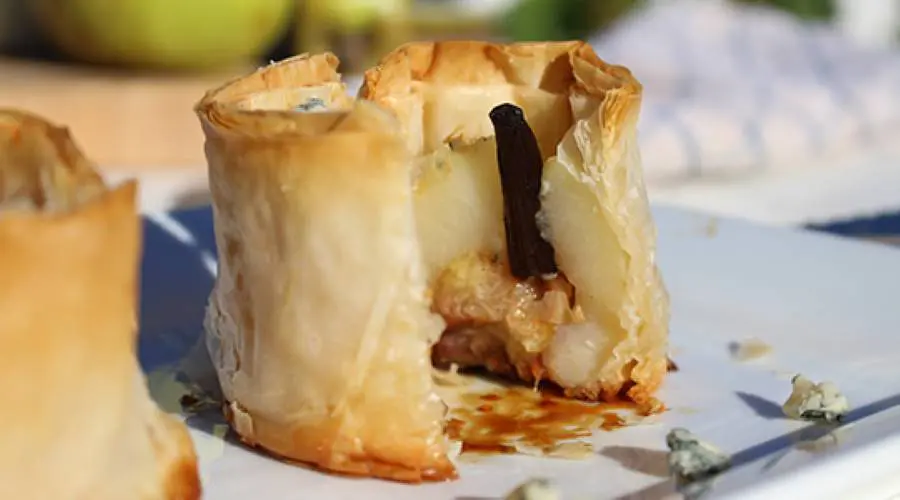 Blue Cheese Stuffed Baked Pears
Ingredients:
6

Seckel pears

4

tsp.

lemon juice

(fresh)

2

tbsp.

granulated sugar

14

sheets

phyllo dough

½

cup

unsalted butter

(melted)

1

pinch

sugar

1

pinch

kosher salt

1½

tsp.

granulated sugar

(for baking)
For stuffing:
2

large

black mission figs

¼

cup

Oregon hazelnuts

(toasted )

2

tbsp.

dates

(chopped )

½

tsp.

sugar

orange zest

(Fresh )

¼

tsp.

cinnamon

(ground)

1/16

tsp.

clove

(ground)

blue cheese

(for garnish)

figs

(fresh, for garnish)
Instructions:
Prepare pears in batches of three for uniform cooking in the microwave.

Peel pears and add lemon juice immediately to prevent browning.

Next, add sugar, coat evenly, and place in a covered bowl.

Microwave on high power for 2 minutes and leave covered for an additional 5 minutes

.Carefully unwrap pears and chill; meanwhile, gently mix together the fall fruits.

Once the pears have cooled, stuff them with the fall fruits and freeze upright for 30 minutes.

Preheat oven to 375°F.Place 1 sheet of phyllo dough onto a cutting board and lightly brush with butter.

Add another sheet on top and repeat until the stack is 7 sheets thick.

Sprinkle with salt and sugar.

Cut the phyllo sheet lengthways into 2½-inch strips.

Gently roll the phyllo around the pear using additional butter as necessary.

On a lined sheet or pan, place 6 evenly spaced, ¼ teaspoon mounds of the reserved granulated sugar.

Place each pear onto the portioned sugar and bake for approximately 20 minutes.

Serve warm and garnish with blue cheese and fresh figs.