The series "Ode to Our Favorite Foods" is a love letter about the personal and emotional connection we have with specific foods and dishes. Blueberry pie, the summer dessert made by his mother, is what chef Geoffrey Zakarian remembers most about growing up in Massachusetts.
Chef Geoffrey Zakarian remembers the kitchen in his family home as one that never closed. "There were always family members, mostly aunts, cooking all day long to get things ready. They would clean up and start again," he recalls. "At breakfast, we discussed lunch. At lunch, we said, 'What are we going to have for dinner?'"
From hearty breakfasts to holiday meals, the table brought together his extended family and brimmed with food. "We were poor," he acknowledges, "but my parents worked, and they made all this food. It wasn't expensive, but it was always on platters."
He remembers simple roast chicken and fantastic Moroccan roast lamb that was a staple in his Armenian and Polish household. As a young boy, Zakarian would think, "How lucky are we. We get all this!
"I always tell people food is a memory," Zakarian says. And for this chef, food memories begin with your nose. "Sugar, caramel, garlic, onions, bacon, the pot roast my mom burnt all the time!" The smells are intertwined with what Zakarian calls "emotional attachments," linking food to the memories they trigger.
"Growing up in a food family that sat down and ate three meals together every day, I have a lot of those attachments."
And for Zakarian, it is his mother's blueberry pie that provokes one of the most powerful childhood memories of his mom that he still carries with him today.
Mrs. Zakarian's blueberry pie
"My mother used to bake very early in the morning because we didn't have air-conditioning," says Zakarian, who grew up in Worcester, Massachusetts. "And during the summer, she would get up at four-thirty, five o'clock in the morning, and make blueberry pies and apple pies."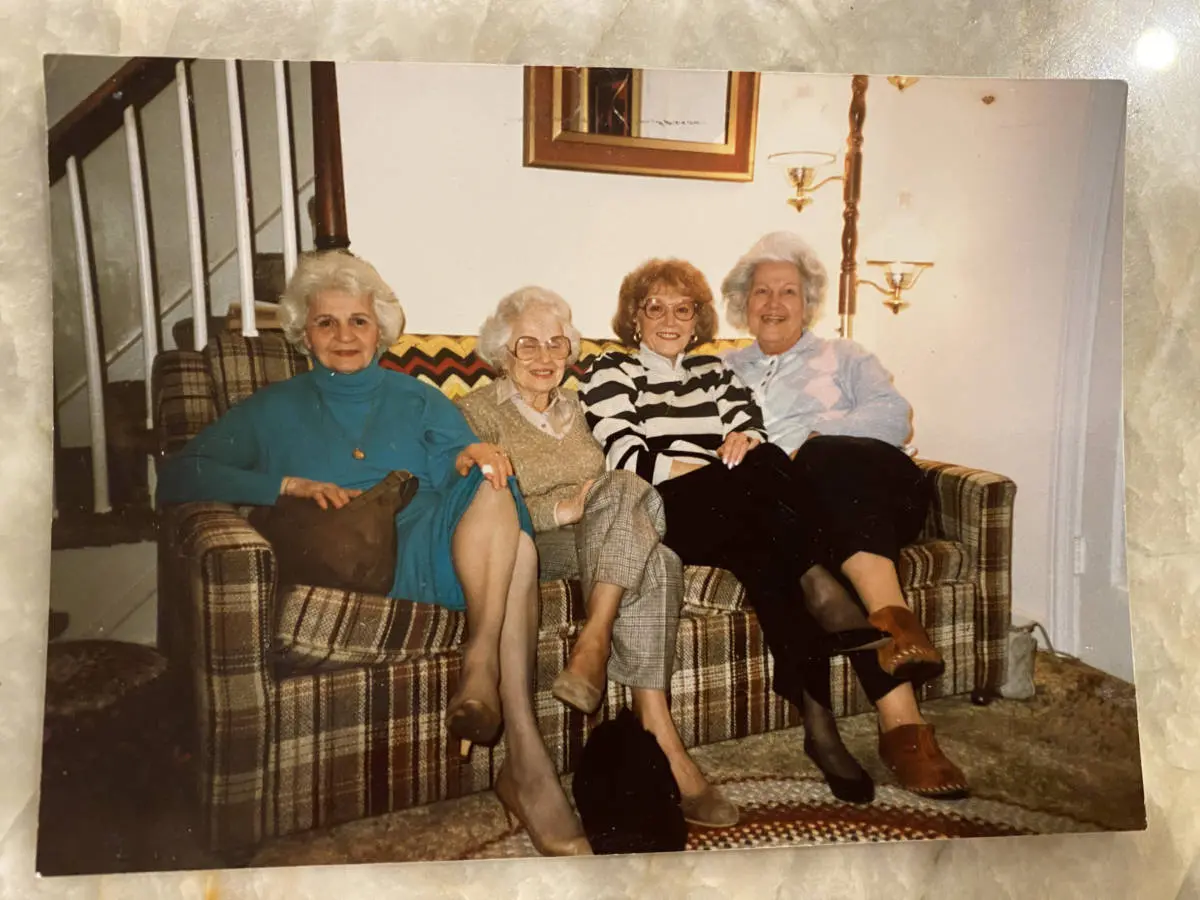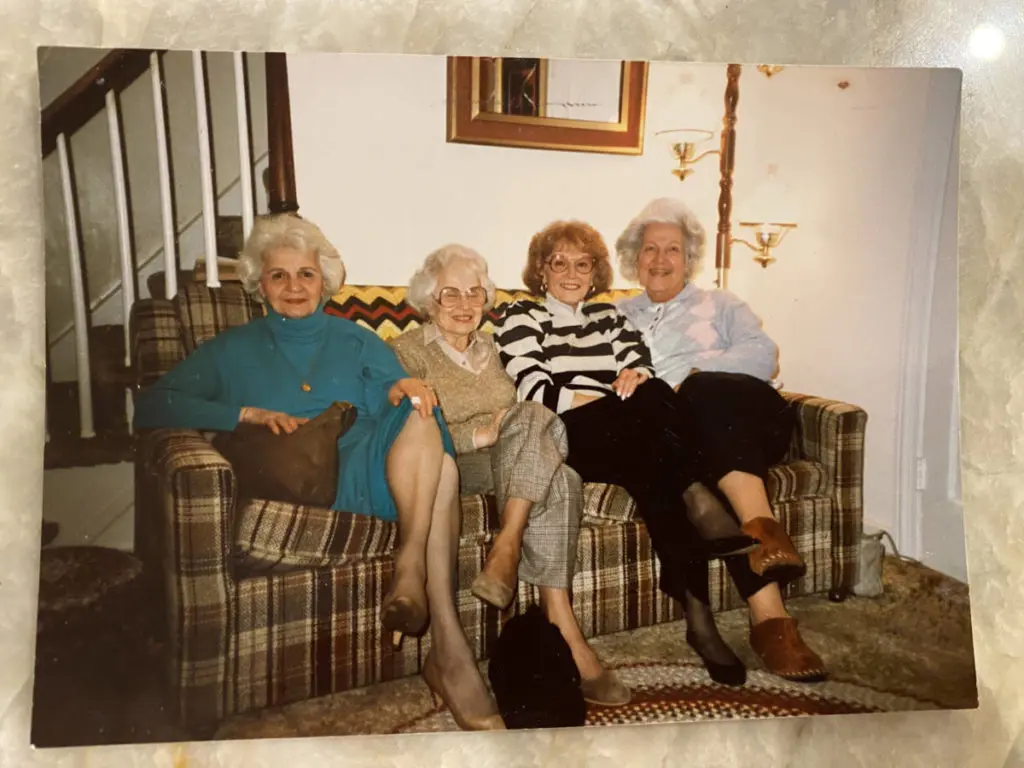 Recalling her blueberry pie, he describes it as "something magical because it had this incredible flaky crust."
"As a chef, I know now how [pie] dough has to be made: cold lard, cold water, flour, a little salt. And [of course], what makes blueberry go together is sugar, cinnamon, some cornstarch, maybe some of the blueberries are cooked in advance, maybe not," he says.
But even though this chef has a technical understanding of why his mom's pie was so good, Zakarian says, "I still haven't had a blueberry pie as good." However, he has come close.
"Once, I was fortunate enough to have been invited to Martha Stewart's house in Maine. We picked blueberries and made three or four blueberry pies," he recalls. "I ate three slices at lunch, and I said to Martha, 'This is as close to my mother's pies I've ever had!' he laughs, recalling that he wasn't sure if it was an insult to Stewart or a compliment to his mom.
"It was the perfect runniness of the blueberry."
GZ's keys to making a great blueberry pie
Zakarian has compiled a list of tips he has learned about baking blueberry pie and pies in general on his journey as a chef.
"You can't eat a pie hot; it has to cool to a point where it's at least an hour and a half out of the oven."
"You can't then put it in the fridge because if you do, it takes on a whole new taste. The sugars coalesce, everything turns to gum; the butter and the lard congeal."
"One of the hardest things to cook is a pie, so that's why I respect my mom's pie so much!"
Keeping food memories alive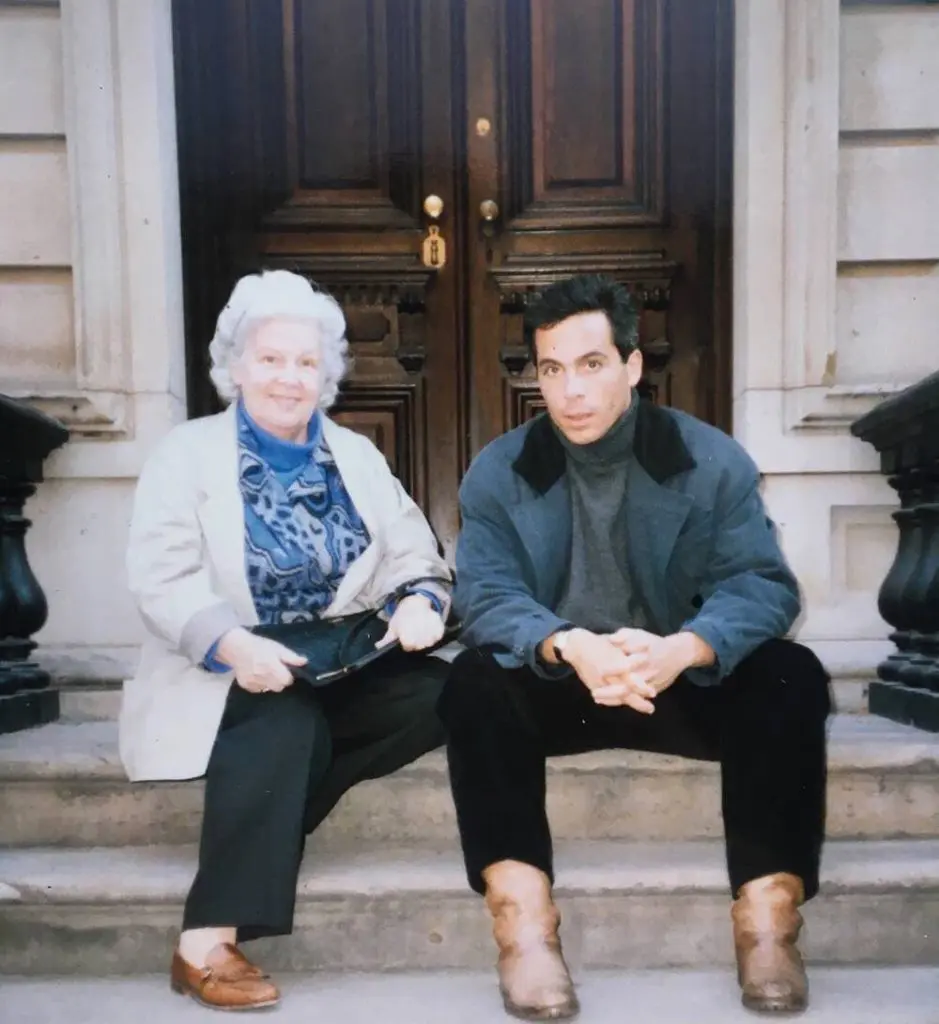 But while his kids enjoyed the pie at Stewart's house, they never had a chance to taste one of their late grandmother's blueberry pies. "My mom died long before my kids were born, but I do talk about it all the time, and I do all the versions, [of what I ate growing up], as much as I can remember, of my mom's cooking."
And Zakarian's point of view on the generosity of family cooking is as much a part of the way he feeds his kids as it is for his wider audience. "My emotional attachments and the food of my past is all over how I prepare food for everyone today," he explains. "If I'm showing you how to make a pie, there's a giant bowl of apples, a crate of sugar, and a ton of butter — it's abbondanza," he describes, using the Italian word for the "abundance" or "generosity" he craves in his food.
While food memories begin in the nose, Zakarian says, "I want to get across to people that you eat with your eyes." And for that, he focuses on presentation. "It's something I learned as a child because we always had all this food all over the place."
Growing up, he explains, "Food was everything. It was emotion and love, and parenting."
"Food," Zakarian says, "is alive, and so I try to bring that to my kids. I think that's what my mother did, and she just made any ordinary food come alive."
As far as his mother's blueberry pie besting anyone else's, he says, "What made this pie taste so special was the fact that my mom baked it from scratch for our family. I mean, how could it not be the best, right?"
---


---
Chef Geoffrey Zakarian has teamed up with Harry & David to share his passion for fine food, entertaining, and healthy living. The Iron Chef known for his award-winning restaurants, TV appearances, and podcasts will wear another type of toque: Chief Culinary Ambassador for Harry & David. In this role, Zakarian will curate a collection of Harry & David products that reflect his philosophy and approach to cooking and entertaining. He will also share his insights and advice in Harry & David's digital magazine, The Table, and host in-person and virtual events.