Come "Behind the Bar" to learn about classic cocktails, how to pair drinks with food, and top-shelf recipes for shaking up some potent potables of your own. Candy corn may not make for a great Halloween gift, but it's a wonderful inspiration for this candy corn cocktail.
How is it possible that the most disliked candy in the world has been around since the 1880s? Let's face it, no one actually eats candy corn, right? Why does it endure year after year? Perhaps it's just nostalgia or for the love for autumn colors.

In any case, candy corn, which was referred to as "chicken feed" in the 1920s because chicken feed was sold in a box with a rooster on the front, is the inspiration for many Halloween decorations. It's also the inspiration behind this candy corn cocktail. And, unlike the sweet treat, you'll actually want to try this.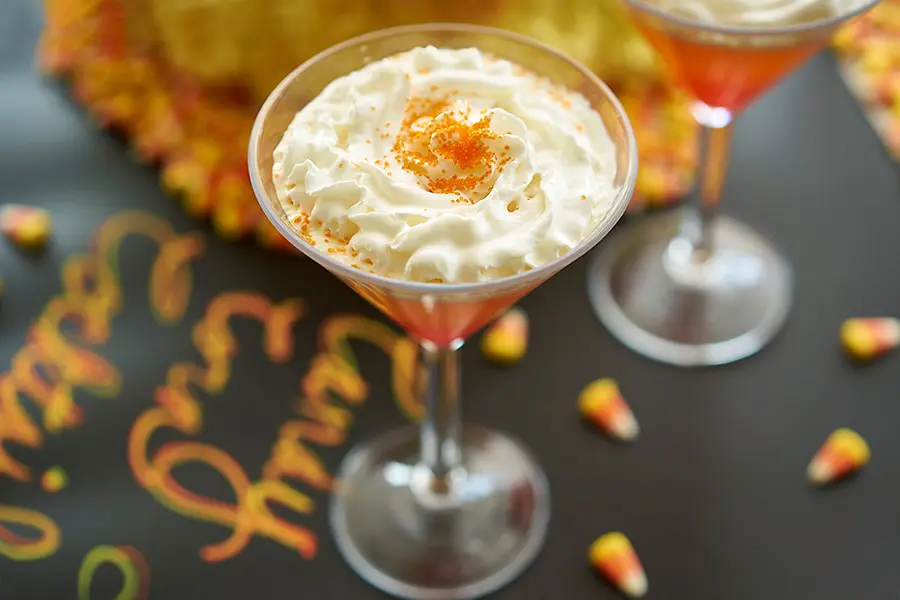 Candy Corn Cocktail
Ingredients:
1 ½

ounces

whipped cream vodka

3

ounces

sour mix

2

ounces

pineapple juice

½

ounce

grenadine

Whipped cream for topping

Sprinkles

(optional)
Instructions:
Combine vodka, sour mix, and pineapple juice in shaker with ice, and shake well.

Pour mix into a martini glass.

Slowly pour grenadine into the glass so it settles at the bottom.

Top with whipped cream and garnish with sprinkles.