The holidays are the perfect time to explore old traditions while making a few new ones along the way and one of those traditions is gifting fruit during the holidays, a practice that dates back two centuries.
In the early 1800s, it became popular to hang stockings over the fire around Christmas time. An orange was placed in the toe of each Christmas stocking to symbolize the three bags of gold that the Bishop of Myra — the real Saint Nicholas — gave to three poor women to use as dowries. Some versions of the story even say that Saint Nicholas threw the bags of gold through a window and that one of them landed in a stocking that was hanging above the fire. Oranges were much more affordable than gold, and thus the tradition of a holiday fruit was born.
---

---
Enjoying a good orange during the holidays does sound like a juicy idea, but nothing beats a deliciously ripe pear. Pears are a delicious fruit associated with Christmas since "The Twelve Days of Christmas" song was written in the late 18th century, although the tune that we're familiar with did not emerge until 1909.
Prized for their elegant appearance and mouthwatering flavor, pears can stay fresh and delicious for a long time, especially when the weather is cool. It's for this reason why sharing pears for Christmas has become so popular over the years.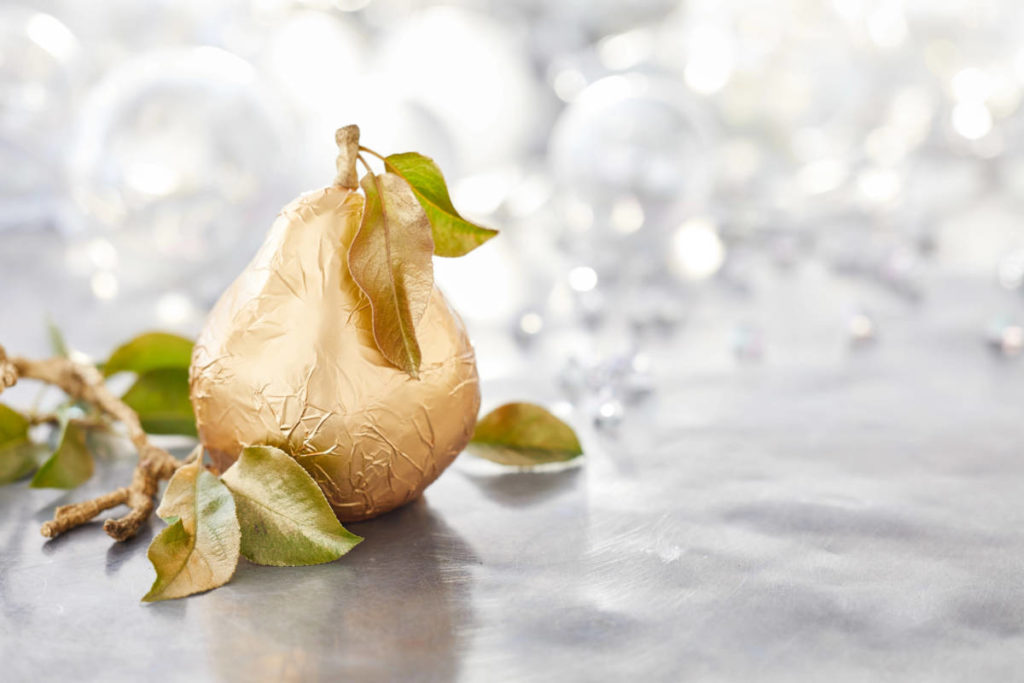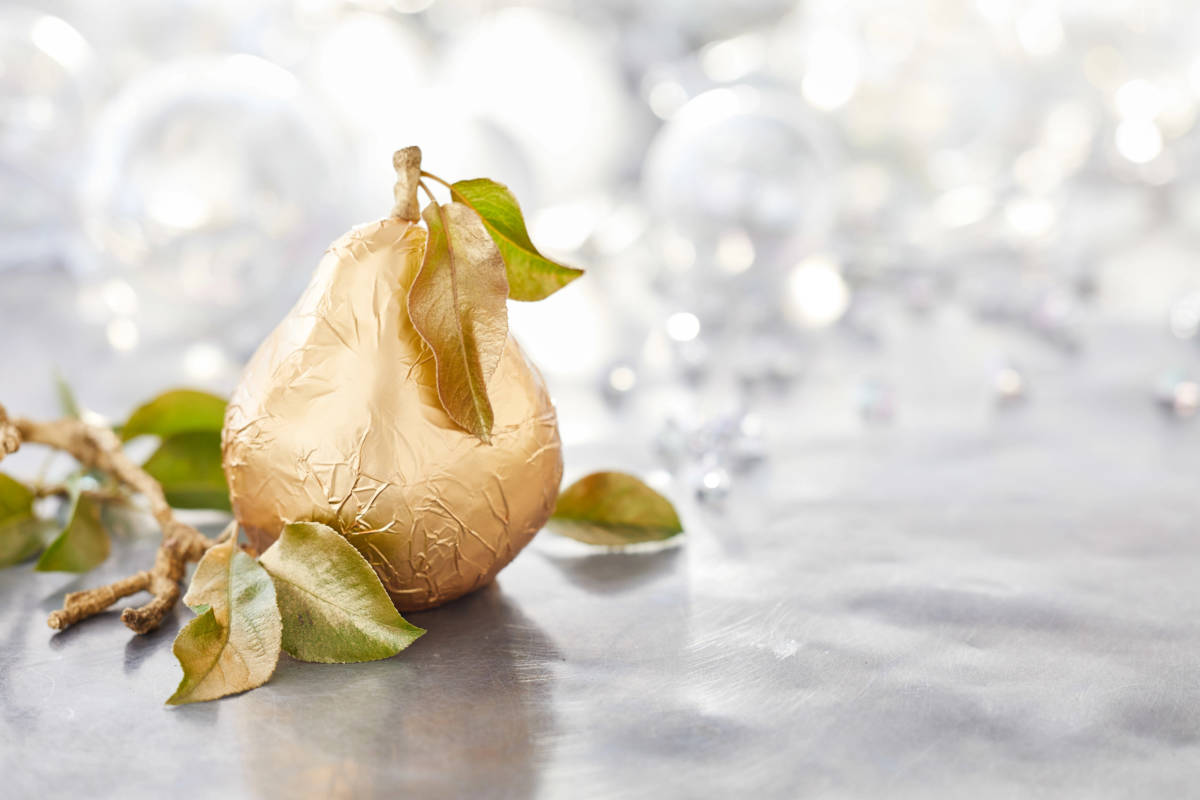 A taste of Christmas history
In 1934, Harry & David introduced the first gift tower featuring a box of beautiful Royal Riviera® Pears as the base. Since then, giving pears for Christmas has only grown in popularity. From the day the first pear is picked in August to the day the last pear is shipped during the holidays, we are celebrating our pears and all the joys they bring.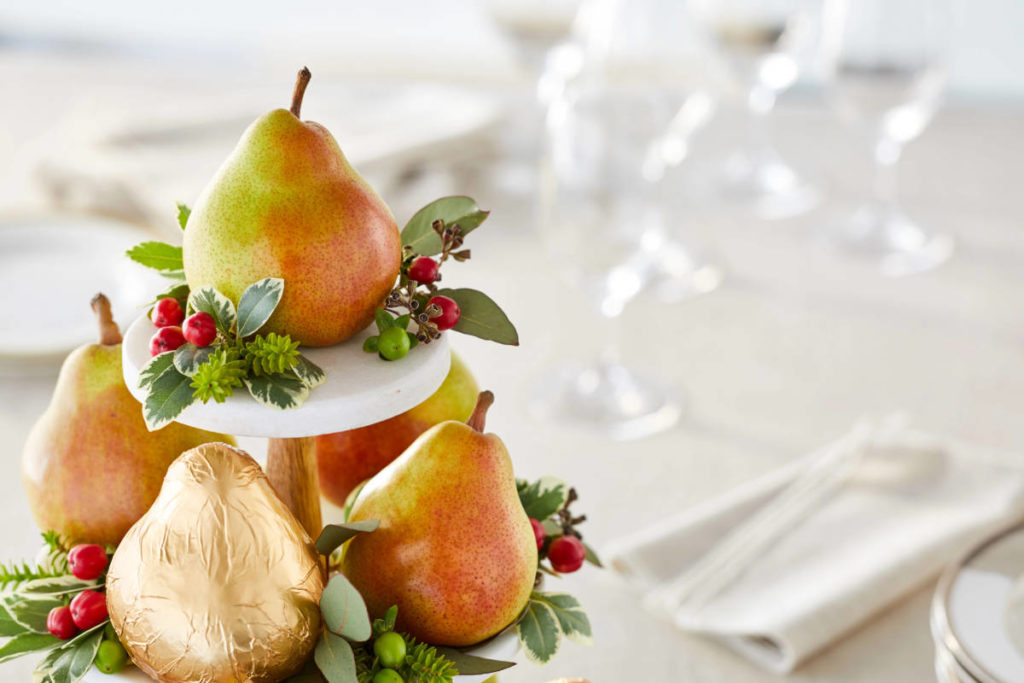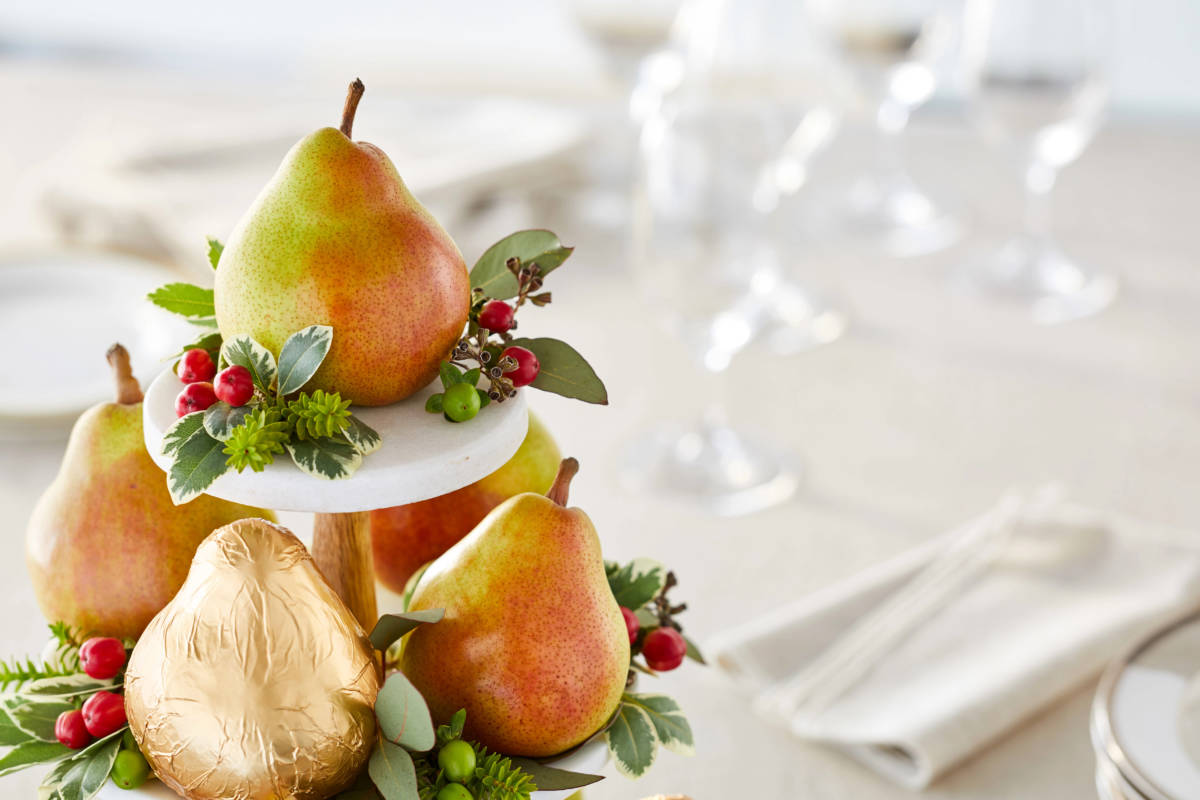 Today, whole families enjoy giving and sharing festive, gold-wrapped Royal Riviera® Pears during the holidays. For many people, it's a favorite family tradition that has been passed down for generations.
Whether it's your first time or your 100th, sharing pears is a classic, elegant, and healthy way to share a taste of the holidays with those who matter most.