"Kitchen Dreams" tells the origin stories of the world's most brilliant chefs. Connecting food and love, these chefs share their passion for cooking, what drives and inspires them, and the dreams they still strive for.
Geoffrey Zakarian is like the James Bond of the food world. Impeccably dressed, well-coiffed, and dapper as all get-out, the accomplished and esteemed chef glides between assignments and always accomplishes his mission.
Lately, Agent Zakarian's operations may include recording episodes of his long-running Saturday morning Food Network series, The Kitchen. Or chatting with guests on his acclaimed podcast, Four Courses with Geoffrey Zakarian. Or jetting off to Dubai, where his location of The National brings contemporary American dishes to the Middle East. And now, there's a new mission as chief culinary ambassador to Harry & David.
In Bond-like fashion, Zakarian's brilliant culinary career traces back to an unexpected windfall at a roulette table in Monte Carlo (presumably with a martini — shaken, not stirred — in hand). A young man of 20 at the time, he suddenly had more than $10,000 at his disposal. "I blew it all eating," he says with a laugh. "I got a Michelin guide and ate at great restaurants in Europe. I learned about food that way."
Zakarian's whirlwind gastronomic tour ended up infusing the young man with a love of French culture and food. In fact, it set him off on a career that rivals any chef of his generation. He's cooked in the world's most legendary kitchens, opened beloved restaurants around the globe, starred on television's most popular cooking competition series, written chart-topping cookbooks, and, along with his wife Margaret, expanded the Zakarian brand into cookware, food products, and more.
Not bad for a guy who says, "I had no idea I wanted to be a chef. It found me; I didn't find it."
From stock quotes to stock pots
Born in Worcester, Massachusetts, in 1959, to Armenian and Polish parents, Zakarian grew up in a household where food was integral, though his isn't the typical story of a chef who learned to cook in his grandmother's kitchen.
Instead, he grew up learning about the stock market from his brother, as he explained on a recent episode of his podcast. He studied stock tables in newspapers, eventually opting to major in economics at Worcester State College. Later, he'd transfer to University of Massachusetts Amherst and added a second major in urban studies before returning to Worcester State and graduating.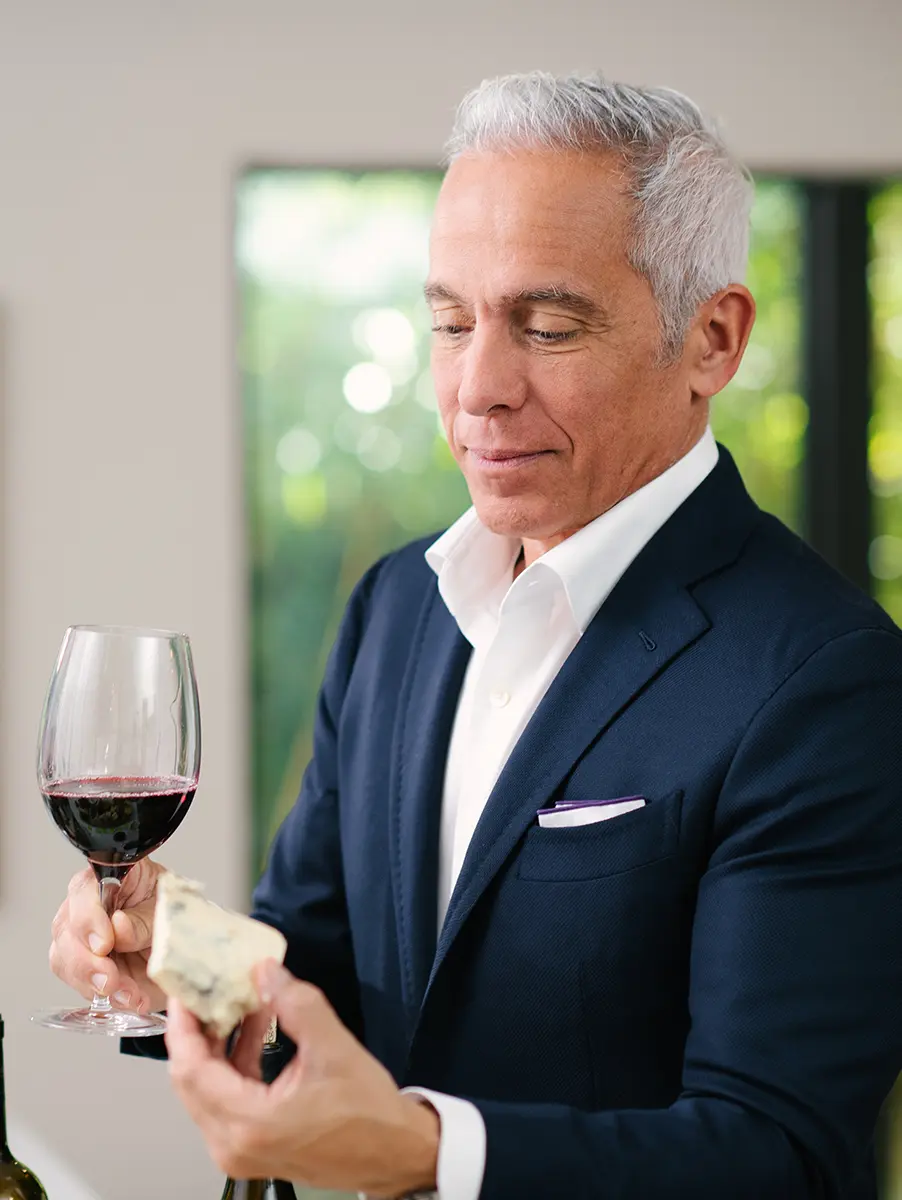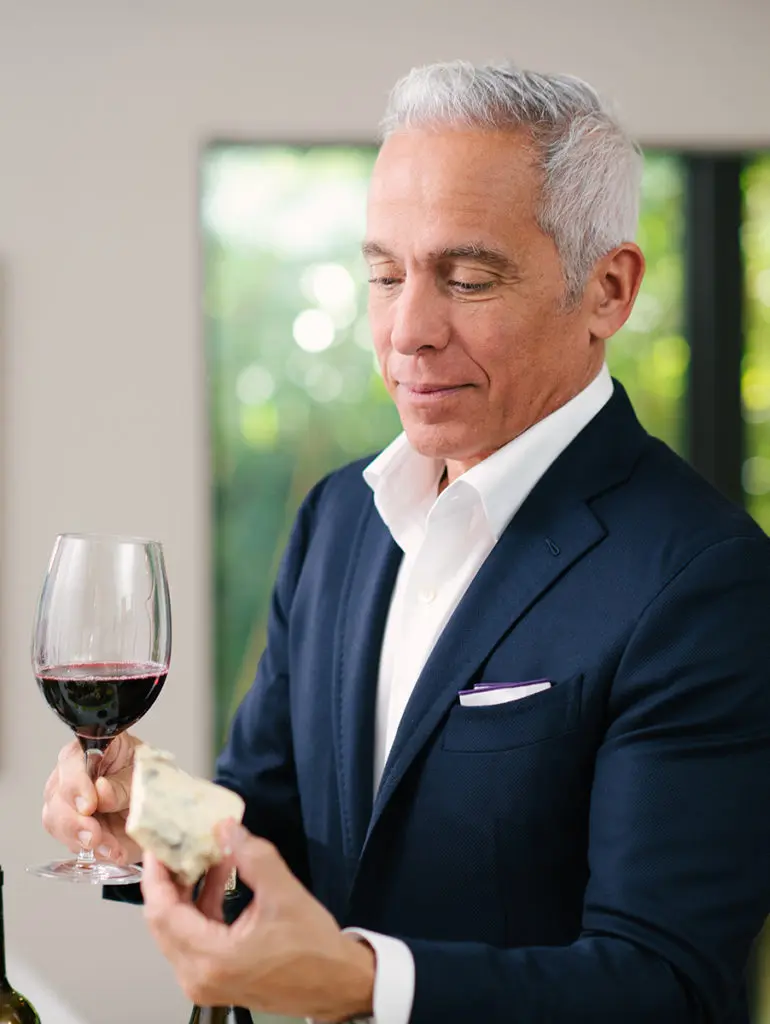 While the post-graduation trip to Europe took him off course from a career in either of those areas of study, Zakarian says his university studies have come in handy as a restaurateur. "You cannot own or operate a restaurant without knowing that it's all about making money at the end of the day," he says, adding that studying cities helped him understand how people use space and affected his penchant for restaurant design.
While his university education certainly helped, his studies at the Culinary Institute of America in New York's Hudson Valley proved most influential in his life. While his parents initially weren't thrilled with his choice, as he said on his podcast, the cooking education led to a job at Le Cirque, the now-legendary Manhattan restaurant that also launched the careers of famed chefs including David Bouley, Daniel Boulud, and Andrew Carmellini.
At Le Cirque, he learned about French food and luxury ingredients. "I worked a hundred hours a week for nothing — for like three or four dollars an hour. It was insane. [But] what I learned was amazing," he says. "I was able to really solidify that knowledge. There were not a lot of places in New York where you could learn that much in that kind of breadth of time."
Zakarian says he worked so much that he missed out on pop culture like movies. When he would go on dates with his then-girlfriend/now-wife Margaret, she'd ask how he could have missed defining movies like Top Gun, which nearly everyone else had clamored to see. He was working.
The man with the golden apron
The hard work and long hours started to pay off. Zakarian met mentors at Le Cirque, including Boulud, executive chef Alain Sailhac, and owner and maître'd Sirio Maccioni, who, Zakarian says, "probably taught me more about hospitality than anybody because he like he was the guru." Maccioni became legendary in New York dining circles for his ability to create a sort of theater in the dining room, seating celebrities, politicians, and other dignitaries, and making it the place to see and be seen.
Zakarian's tenure at Le Cirque included return trips to Europe in summer when the restaurant closed for vacation, albeit this time for work rather than Bond-like shenanigans at the roulette table. He arranged his own stages — brief kitchen internships where chefs travel to learn from others — in notable restaurants throughout France.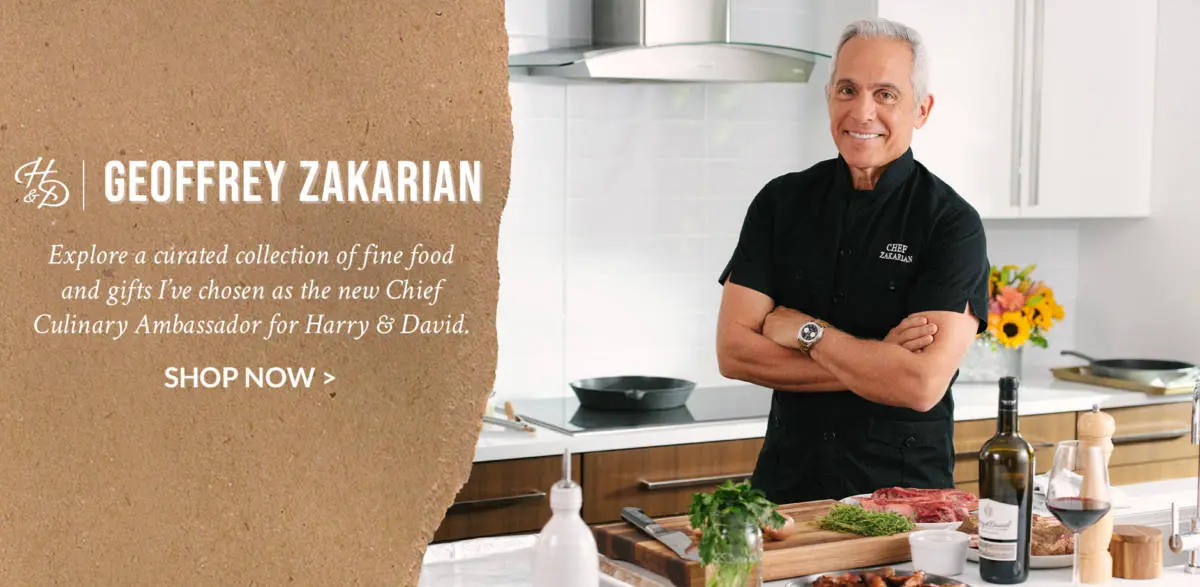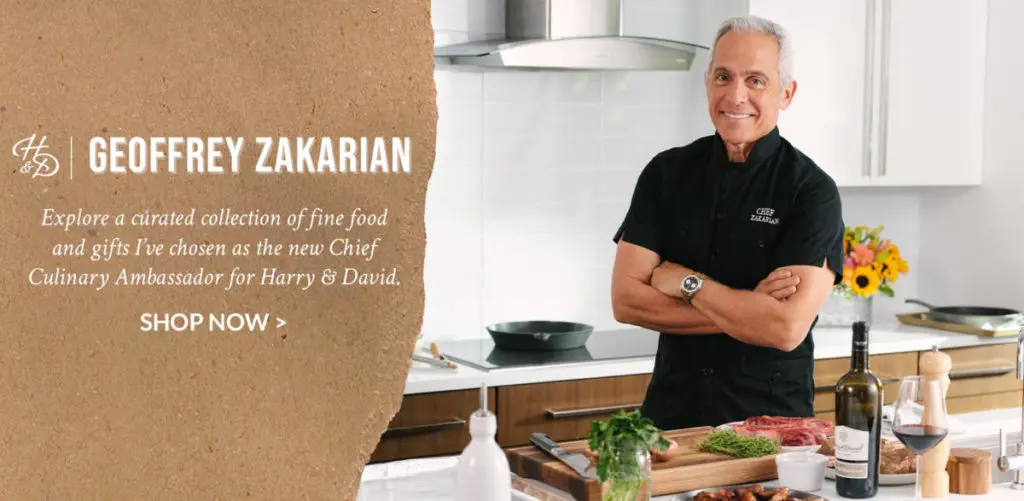 "I got to work with Jacques Maximin, Paul Bocuse, Pierre Orsay — all these incredible two and three-star Michelin chefs," he says, mentioning the names of some of France's most influential chef/restaurateurs. "You learn so much in a month," he says. "You don't need a year."
By 1988, after a stint at the legendary 21 Club, Zakarian was ready for his own breakout role, as executive chef at 44 at the newly opened Ian Schrager property, Royalton Hotel, that quickly became another of Manhattan's hottest reservations.
Zakarian's point of view as a chef had also come into focus. He was using classical French technique imbued with contemporary flair, cooking for sophisticated diners who craved not only delicious food but memorable experiences.
He'd go on to run the kitchen at a string of hot-spot hotel restaurants beloved by a fashionable, jet-setting crowd, from 44 at the Royalton in New York City to the Blue Door at Miami Beach's Delano — considered one of the most influential boutique hotels of all time.
Secret to his success: tape and loose change
For his next gig, he opened Patroon in 1997 in Manhattan as executive chef and earned a three-star rave from The New York Times. Four years later, Zakarian moved on, summiting the culinary mountain as chef/owner, first opening Town in 2001.
Zakarian says that he worked day and night creating Town, going into every detail with his architect David Rockwell — now one of the most influential restaurant designers. He also hired a feng shui expert, paying "a ridiculous amount of money" to the consultant, who told him to tape coins under the tables to ensure the restaurant's success.
"I've gone to culinary school. I've worked so hard. And I'm taping coins with Scotch tape under 42 tables," he remembers thinking.
However unusual, the feng shui paid off. Town became Zakarian's first hit as a restaurateur, earning another three stars from The Times. "It's a civilized, very adult setting that suits Mr. Zakarian's elegant, clean cooking, which seems almost effortlessly assured," the newspaper's critic wrote. "With no visible signs of strain, he manages to enliven his dishes with just the half twist that makes them distinctive, as in a simple roasted skate served with three sorbet-shaped quenelles: pea-peppermint, apple-miso, and eggplant with hazelnut oil and quatre-épices."
The hits just keep on coming
Town started a string of successes that helped define the next stage of his career as a chef/restaurateur. He earned his first Michelin star at Country, a wine-focused follow-up to Town, that landed him yet another three-star Times review. (His first cookbook, Town/Country, evolved from these restaurants' kitchens.)
Then came the opportunity to create an entire food and beverage program for The Water Club at Borgata in Atlantic City. He followed with a stellar one-two punch in the late-aughts, opening another exclusive, see-and-be-seen joint, The Lambs Club, and an elegant yet accessible restaurant and bar, The National, where he created his signature "Ugly Burger" — a towering burger with bacon, cheese, pickles, lettuce, and special sauce.
While continuing to run restaurants and tradeoff between chef's whites and chic menswear, Zakarian started to become a fixture on The Food Network, turning up as a guest judge on Chopped, winning The Next Iron Chef competition in 2011, and co-hosting the series The Kitchen in 2014.
It's a family affair
Today, when not running restaurants or appearing on TV, Zakarian and Margaret, who serves as president of Zakarian Hospitality, oversee a line of kitchen products (Zakarian Pro for Home) and food products (Zakarian Collection). Even their daughters, Madeline and Anna, have gotten in on the act, teaming with the chef on a cookbook, the 2020 best seller, The Family That Cooks Together.
Reflecting on his time at Town, Zakarian hits on a formula for how to build a varied and vibrant career. "I tell people you really have to believe in what you're going to do and you have to commit 100%, whether it fails or it's successful. You have to go in there and give every single thing you have and then more and forget about the outcome."
It's a mantra that continues to serve him well.
---
Chef Geoffrey Zakarian has teamed up with Harry & David to share his passion for fine food, entertaining, and healthy living. The Iron Chef known for his award-winning restaurants, TV appearances, and podcasts will wear another type of toque: Chief Culinary Ambassador for Harry & David. In this role, Zakarian will curate a collection of Harry & David products that reflect his philosophy and approach to cooking and entertaining. He will also share his insights and advice in Harry & David's digital magazine, The Table, and host in-person and virtual events.