Our series "MVP Moms" explores the critical role moms play at the heart of families. These uplifting stories for Mother's Day show that Love Makes a Family and why there are #NoLimitsOnLove.
On the path to becoming a celebrity chef on the Food Network, Maneet Chauhan opened her own restaurants, wrote the cookbook Flavors of My World, and got married. She also became a mother.
"To me it was a natural evolution — I'll have my career, I'll do what I'm doing and meet the right person and then have children," she says. After a long-distance relationship, Maneet tied the knot with international restaurateur Vivek Deora. The two life partners soon became business partners and welcomed daughter Shagun (which means "blessing"), now 9 years old.
---

---
When the family came to Nashville to open Chauhan Ale & Masala House during the city's burgeoning food scene in 2014, they intended to head back to New York, but fate had other plans. Son Karma, now 6 years old, was born three months premature the day the restaurant opened. "We were starting a new business with a baby in the neonatal ICU," Maneet says. "It's a very emotional time for a parent. The way the entire city rallied around us was heartwarming, so I think that's the time we were like, 'OK, we have arrived home.'"
The Nashville residents have since started three additional eateries in the city — Chaatable, The Mockingbird, and Tànsuo. That's in addition to appearing on Iron Chef and The Next Iron Chef, and eventually becoming a full-time judge on the network's hugely popular competition series Chopped.
Here the award-winning super chef discusses how she juggles her career with being a mom, and how she and her family find time to celebrate Mother's Day.
How have you traditionally celebrated Mother's Day?
Mother's Day is about spending as much time as possible in my pajamas snuggling with my kids — that's the most important thing. They also try to make sure I'm pampered as much as possible. Maybe we'll go out to our favorite pizza place, or they'll make me food. We'll go outside and blow bubbles in the afternoon.
And there's always ice cream involved. I love my ice cream. I'm a big fan of vanilla with hot fudge sauce and candied pecans, but there is no discrimination, I will eat any ice cream that is put in front of me.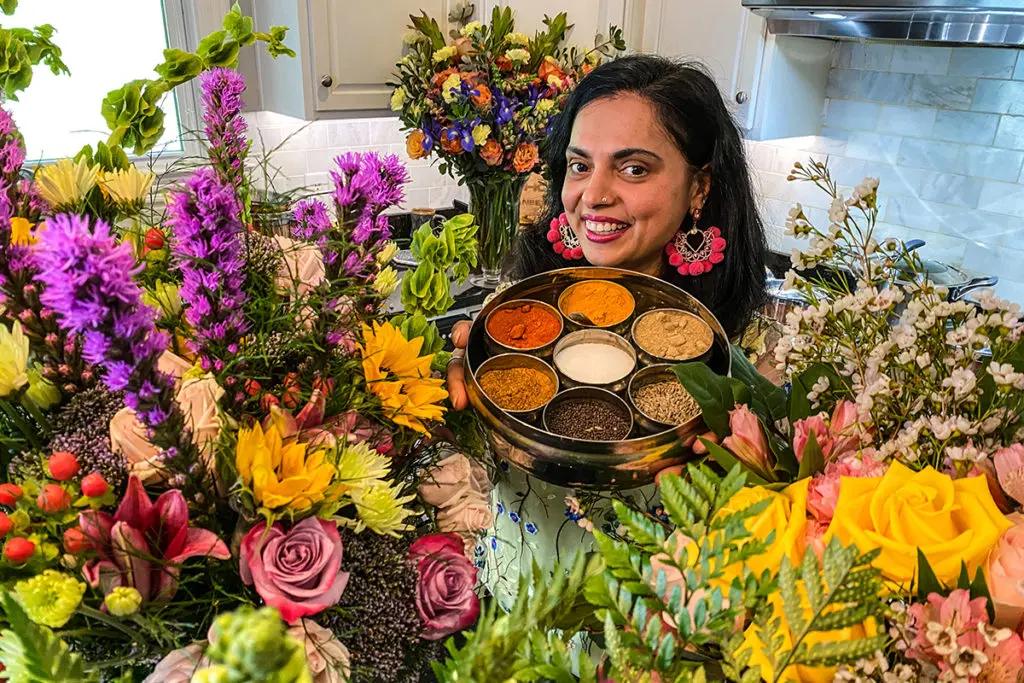 What's the best gift you've received for Mother's Day?
The best gift I ever received were handmade mugs my kids made for me and filled with flowers. My son could barely write at the time, so it's a little illegible, but there was so much effort put in.
What is the greatest Mother's Day meal you've ever eaten?
The Mother's Day meal I remember most was from last year. Vivek and the kids surprised me. I was sent to my room and was told I couldn't come down for two hours. Of course, I could smell all the wonderful aromas from the kitchen. Vivek is a great cook. He made chicken curry with rice, and there was a spread of all the foods I love on the table with a couple of bottles of wine.
The kids were behaving as if we were at a fine-dining restaurant. My daughter called me "ma'am," and they made a menu. There were rose petals on the table. It was really special, and my most memorable Mother's Day meal so far.
How have you balanced your career with being a mother?
The way I balance my career and motherhood is by making sure that I'm present in the moment. When I'm with my family, I give 100% to that moment.
When I'm working at home, I'm always multi-tasking. I'll have the TV going and be on the phone and looking at something on the iPad. But when it's time with the kids, all my attention is on them.
What advice would you give to other moms who are trying to balance all aspects of life?
Don't be too hard on yourself. It's OK to have a messy house and not take perfect pictures of everything. It's OK if by the time your kids are ready to go out, they're already messy. The biggest thing is just to give yourself a break and not worry about being perfect.
Do you cook with your children?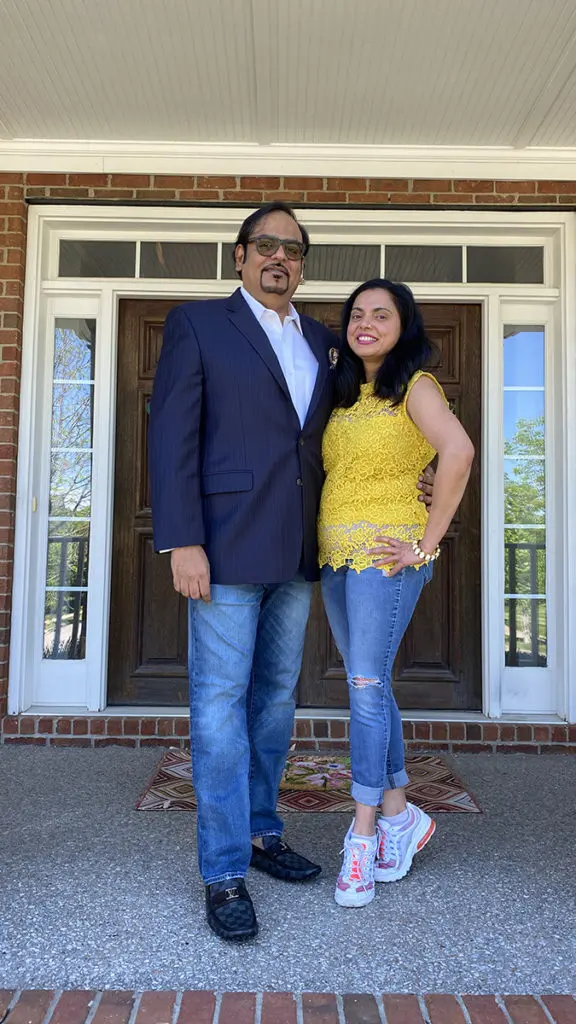 All the time! The kitchen is the heart of our house for all four of us. We love cooking and baking, and since the pandemic, we've been doing so much baking.
For work, I make lots of videos, and my daughter, who is nine but acts like she's 16, has become the official taster and camera person.
How else do you support your kids' happiness?
One of biggest things I do with my kids is to try to listen to what they're saying, and to be interested in what they are interested in.
With my daughter, we found cooking together. Of course, she finds cooking interesting when it's translated to the camera. She likes it when we can make videos and demonstrations.
My son has made me a complete Marvel fan. Now we do Q&As all about the Marvel universe, and I know which planet Thor and Loki and Star-Lord's dad are from. It's a way to spend time together and pay attention to the things they like.
How has your relationship as a mom changed over time?
For me, the most fun part of parenthood is getting to see their personalities develop.
When they're very little, they're in that "yes, mommy," "no, mommy" stage and then as they get older, they enter that "why" stage, where they question everything with a genuine curiosity.
Of course, when they get older, they learn exactly how to get under your nerves, they know how to test you. And then they learn to stand on their own, and it's just so fun to see who they become and how their personalities develop.
What does love mean to you in the context of the Mother's Day story?
The most important thing is that love means no limits. It's an infinite emotion that holds no boundaries.
When I'm tucking my kids in at night, my son holds his arms out really wide and says: "I love you this much" and I hold my arms out and say, "this much." It's a fun competition. But our love is infinite — it transcends boundaries of space.
---