"Seasonal Cooking" brings you delicious home-cooked recipes with the freshest ingredients of the season.
Chef Mike Price grew up on a farm in Leonardtown, Maryland, situated just 10 minutes from the Chesapeake Bay. "I remember the screen door swinging open at 8 a.m. each morning and toddling out into the wide-open space," he recalls.
From farm to bay
The grandson of a butcher, Price was raised in a home imbued with a love of seasonal and hearty cooking, a place where vegetables, meat, and the abundance of seafood from the bay were equally revered.

"The farm was full of chickens, cows, pigs, corn, and tobacco," he says. "But, then, we always had fresh seafood on hand: steamer clams, oysters, crabs, littleneck clams, striped bass, and, in the summer, soft-shell crabs."
Price expresses his love of the Chesapeake Bay at his restaurant, The Clam, which he opened in 2014 in New York City's West Village. There, he celebrates the versatility and flavor of clams in dishes such as fried clam and lobster sliders, spaghetti with clams, and a clam dip.
Summer memories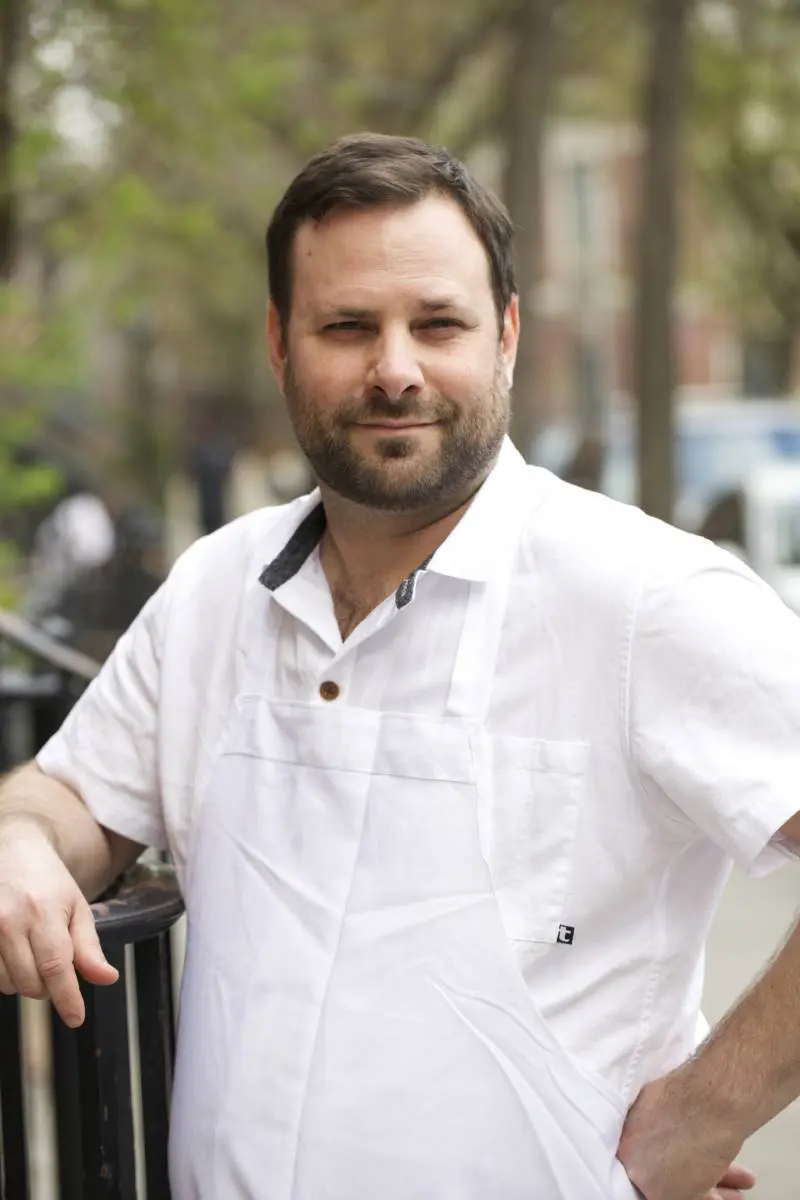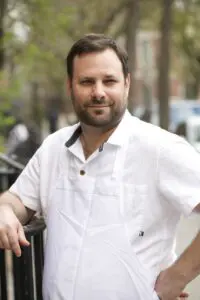 In addition to the wild blueberry bushes in the woods nearby, Price's family had watermelons and zucchinis on their land. "But," Price says, "my favorite were the strawberries because they signaled the change in the air and were first to red ripen," he says. He would pick them for an early morning snack: add a sprinkle of sugar and a splash of milk, and then mash them with a fork.
As a boy, Price says, "my mother would drop us off on a summer afternoon at the pier with chicken necks and snacks to catch crabs, and then pick us up a couple hours later." Laughing, he adds, "Mom and dad often let my brother and me run wild, rough, and tumble…sometimes to our detriment!"
When it comes to summer entertaining, Price reaches into the deep well of his childhood, offering two dishes that capture the best of the sea and land: a seafood boil and a simple, fresh blueberry cake. "Between the corn and potatoes, seafood, and blueberries," he says, "these dishes say 'super summer.'"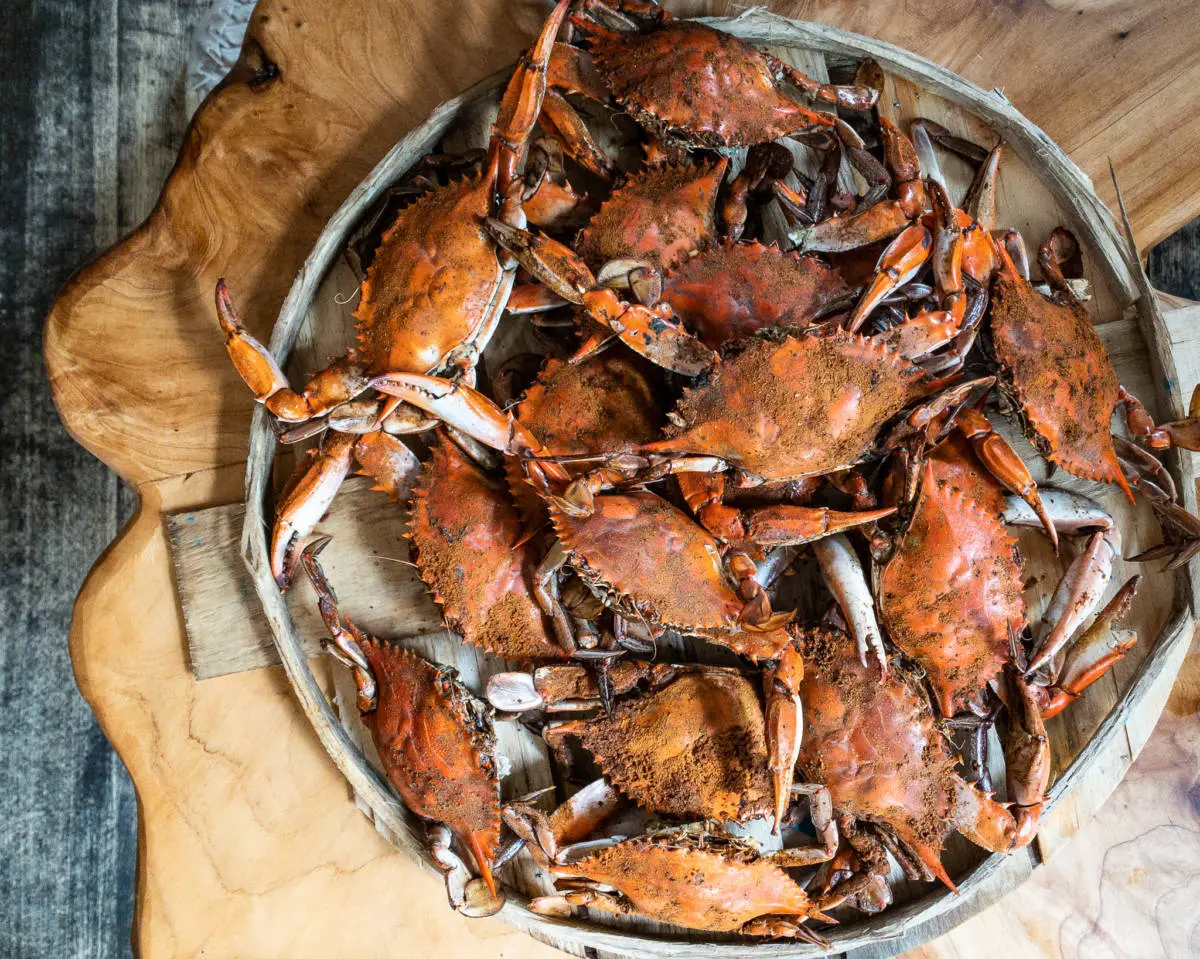 Mike Price's Seafood Boil
"Seafood is natural to me," Price says. "And a seafood boil is especially nice for a gathering since you can include a variety of clams, shrimp, and even lobster, which makes everybody happy." And, he adds, "this one-pot meal also gives the host time to socialize and hang out, so that you're not stuck grilling a bunch of steaks."
Ingredients:
2

tablespoons

canola oil

8-10

medium

garlic cloves

(smashed)

1

large

onion

(diced)

2

cups

white cooking wine (preferably sauvignon blanc, pinot grigio, or Chablis)

2

Lemons

(divided)

¼

cup

Old Bay Seasoning

1

pound

Yukon Gold or red bliss potatoes

(halved)

4-6

ears

Sweet Corn

(shucked, cut into thirds)

1

pound

chorizo

(cut into 1-inch pieces)

6

Male blue crabs

(or 1 pound of other crab, such as snow crab, king crab, or Dungeness)

3

whole

lobsters

(about 1½ pounds each, split lengthwise, stomach removed)

2

Littleneck clams

(cleaned)

1

pound

Jumbo white shrimp

(peeled and deveined)

4

tablespoons

unsalted butter

2

tablespoons

chopped parsley
Instructions:
In a large pot set over medium heat, add the canola oil and the garlic, cook for about 30 seconds. Add the onions and sauté until tender, about 4-5 minutes. Add the white wine and allow the liquid to reduce by half.

Quarter one of the lemons and add it to the pot along with the Old Bay seasoning. Add the potatoes, corn, chorizo, and just enough water to cover.

Bring the pot to simmer. Then layer the crabs, followed by the split lobsters. Cover with the lid and allow to steam for 3-4 minutes.

Add the littleneck clams, cover with the lid, and allow to steam for 3-4 minutes more. Then, add the shrimp, remove the pot from the heat, and allow to rest 5 minutes covered.

Carefully transfer the seafood and vegetables to a large serving platter, reserving the steaming liquid.

Transfer 1½ cups of the cooking liquid to a small saucepan, add the butter, and bring to a boil. Taste and adjust for seasoning, and then pour the liquid over the cooked seafood platter.

Sprinkle with the chopped parsley, cut the remaining lemon into wedges, and serve.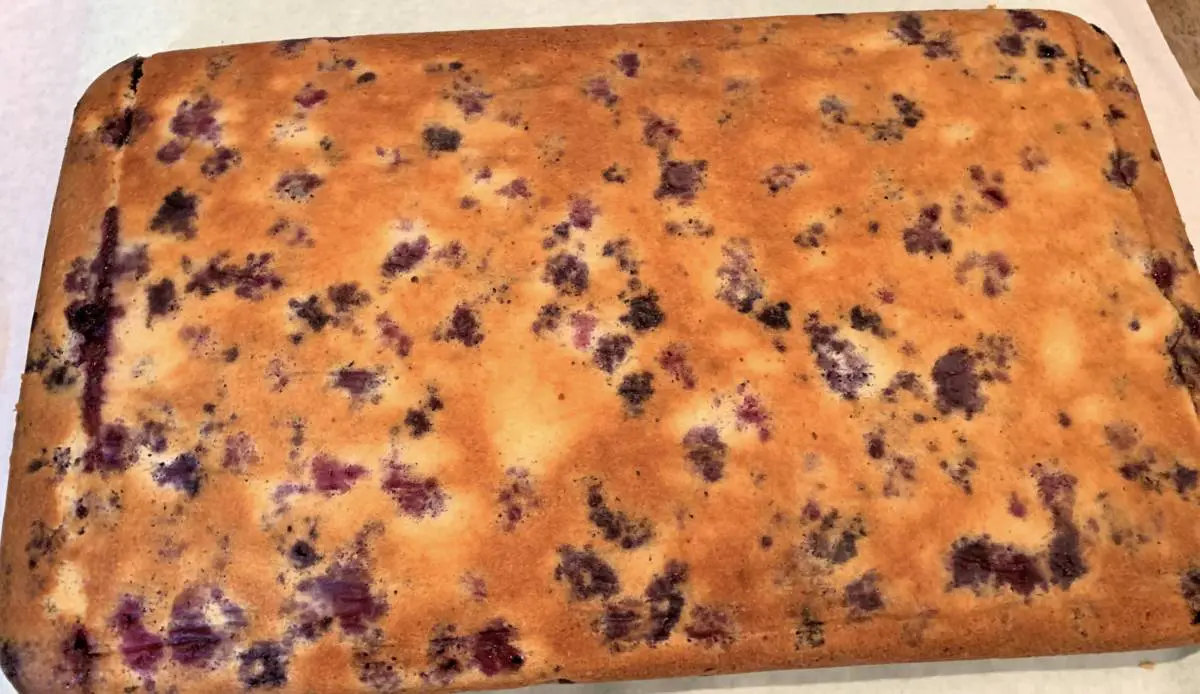 Lucy's Blueberry Cake
For dessert, Price says he leans toward fruit. "A seafood boil calls for a blueberry cake to finish the meal" he says. This family recipe is compliments of his mother-in-law, Lucy, who lives in Ellsworth, Maine.
Ingredients:
2 ½

cups

all-purpose flour

(plus 1 additional tablespoon)

4

tablespoons

baking powder

1

teaspoon

salt

¼

teaspoon

nutmeg

(ground)

1

stick

butter

1

cup

sugar

2

eggs

1

cup

Milk

(whole)

3

cups

blueberries

(fresh)
Instructions:
In the work bowl of a stand mixer, cream the butter and sugar on high speed until light and fluffy. Add the eggs, one at a time, beating until incorporated. Reduce speed to low and, working in three additions, add the flour mixture, alternating with two additions of the milk.

In a large bowl, gently toss the blueberries with the 1 tablespoon of flour to coat, and then add them to the batter.

Coat a non-stick 9-inch by 13-inch baking pan with cooking spray. Spread the batter in the prepared pan and bake for 35-45 minutes, until golden brown or the top of the cake has peeled away from the sides of the pan.