For as long as I can remember, I've waited all year for cherry season. It's one of the best parts of summer! And while most often I'll find myself snacking on cherries in the afternoon, adding them to salads, or even using them in cocktails––they inevitably find their way into my dessert too.
While summer is not the most popular time of year to bake, sometimes I have to make an exception. Galettes are perfect for it! There is no stressing over the pie crust or the filling, or trying to figure out if things need pre-baking or if they will set up correct. While some baked desserts can be stressful, galettes are nothing but ease and happiness.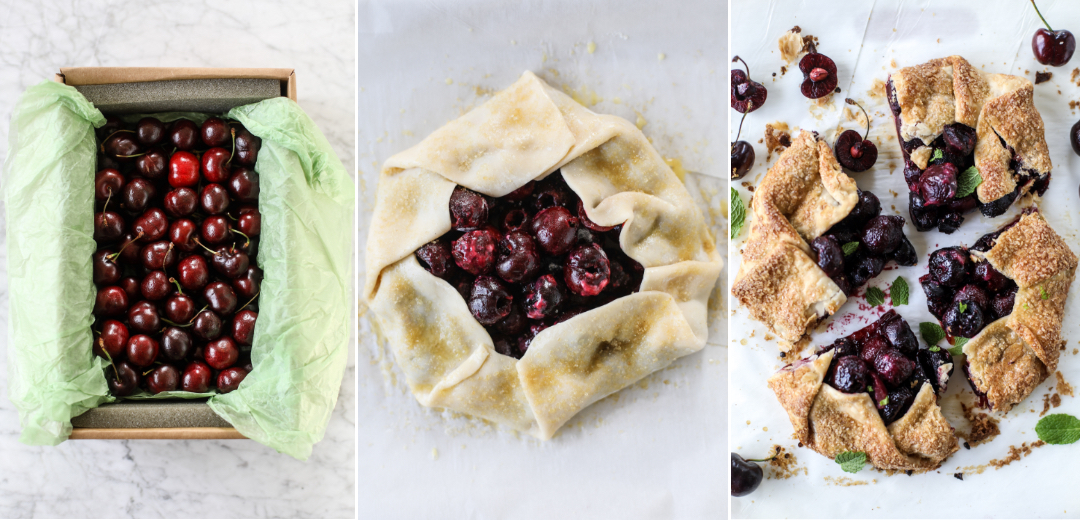 I love the rustic look of a cherry galette– especially when sliced and topped with ice cream. With a galette, you also get a little bit more filling and slightly less crust. Those cherries in the filling are the best part, so you have to let them shine!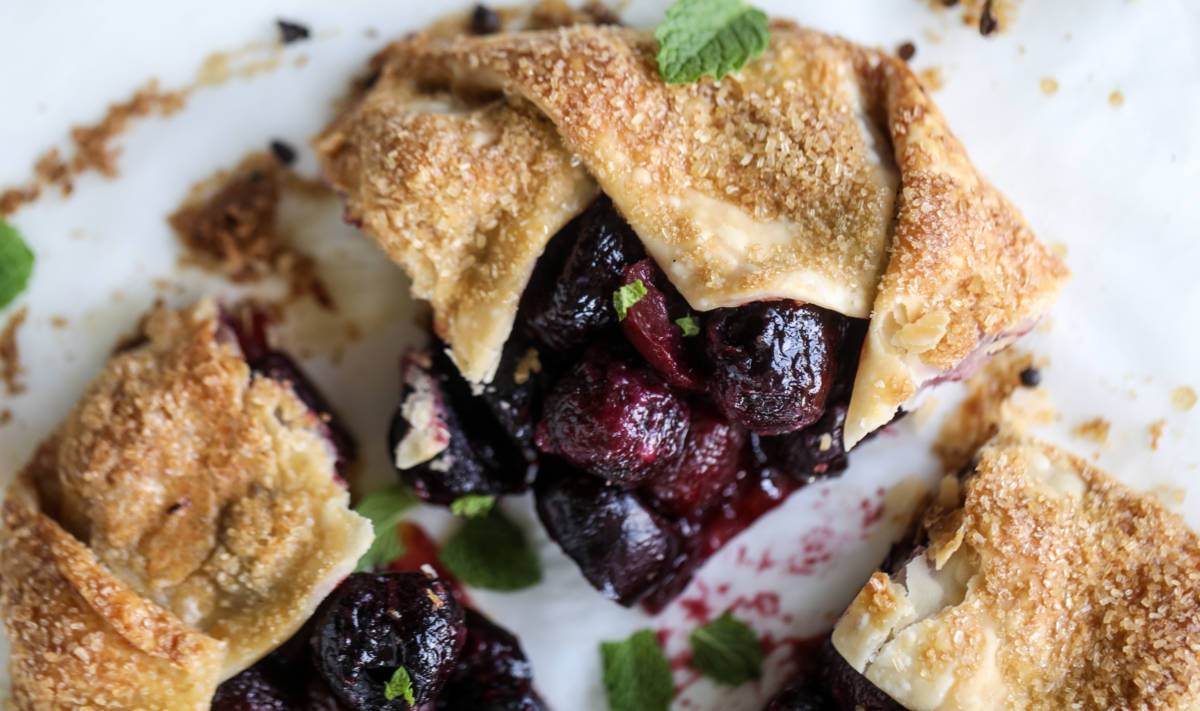 Cherry Galette
Ingredients:
For the crust:
2

cups

all-purpose flour

(sifted)

½

tablespoon

sugar

1

teaspoons

salt

1

large egg

(lightly beaten)

½

teaspoon

white vinegar

¼

cup

cold water

(ice cold)

¾

cups

unsalted butter

(cold, cut into pieces)

sugar

(for sprinkling)
For the filling:
1

pound

Harry & David® Cherries

(pitted)

2

tablespoons

sugar

1

tablespoons

cornstarch

¼

teaspoon

salt

1

lemon

(juiced)

vanilla ice cream

(for serving)
Instructions:
Add the flour, sugar and salt to a food processor and pulse just until combined. In a small bowl, whisk mix together the egg, vinegar and water. Add the cold butter pieces into the food processor and pulse until small coarse crumbs remain. Sprinkle the water/egg mixture over the flour and pulse again until the dough comes together.

Remove the dough with your hands and wrap it in plastic wrap. Refrigerate the dough for 30 minutes. After 30 minutes, preheat the oven to 400 degrees F.

In a bowl, gently toss the pitted cherries with the sugar, cornstarch and salt. Add the lemon juice and toss gently. Let it sit for 5 to 10 minutes. Roll the crust into a round or "rustic" shape – no shape necessary really – until it is about 1/4 inch thick.

Place the dough on a parchment-lined baking sheet. Places the cherries in the center leaving a 2-inch+ border of crust. Once the cherries are placed, fold the crust over top of them. Brush the crust with the beaten egg wash.

Sprinkle it with the raw sugar. Bake the galette until the crust is golden, about 40 to 45 minutes.

Remove the galette and let sit for 5 to 10 minutes. Slice and serve with ice cream!
---