Digging into a gift basket for Christmas is a true delight. Just ask "Eat, Live, Run" blogger Jenna Beaugh of San Francisco. We recently sent her one of our favorite Harry & David® Christmas gift baskets and asked her to tell us all about it. The basket she received was so popular that it has already sold out, but there are many others with the same delicious goodies. And the best part is that there's still time to send a delicious holiday gift basket in time for Christmas if you order anytime before 10:00am PST on December 23, 2013.
It's no secret that I am a huge foodie and have a pretty strong sweet tooth, which seems to be only stronger now that I'm pregnant! For all the foodies out there, I can't imagine a more perfect gourmet food gift than a Harry & David® gift basket for Christmas! It's pretty much perfect in every way and jam-packed with goodies that any self-proclaimed foodie will adore. When my gift basket arrived at my door a few weeks ago, I nearly jumped up and down with excitement! It contains all of my favorite Harry & David® products (Moose Munch® Popcorn and peppermint bark? What more could a girl want?!) all wrapped up with a pretty and festive bow.
We recently moved into a new home in the San Francisco Bay Area. I love sharing gourmet food gifts like this with my friends. Being a Southern gal living in California, I'm all about Southern hospitality and like to make my home warm and inviting to all that enter it. My favorite thing to do is have friends over for dinner. I've found that little things really make a difference when having people over to your home, and this gift basket for Christmas is full of ideas.
I love having a bowl of my favorite Harry & David® product, Moose Munch® Popcorn, ready for guests when they arrive! This stuff is seriously addictive, and I've found that it pairs perfectly with champagne or other sparkling wine! My friends who have never tried it before always ask where they can order it before they leave. In my opinion, there's nothing better than chocolate and caramel.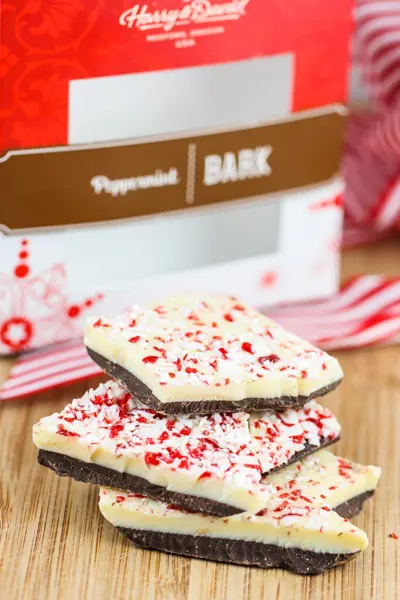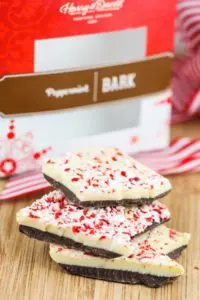 Well, except maybe peppermint bark, that is! This is a fun light dessert idea if you're cooking a big meal and don't also want to make and serve a heavy dessert. Just put a plate of peppermint bark in the center of the table and let guests go for it! I like to serve peppermint bark with small cups of espresso. It's always a winner!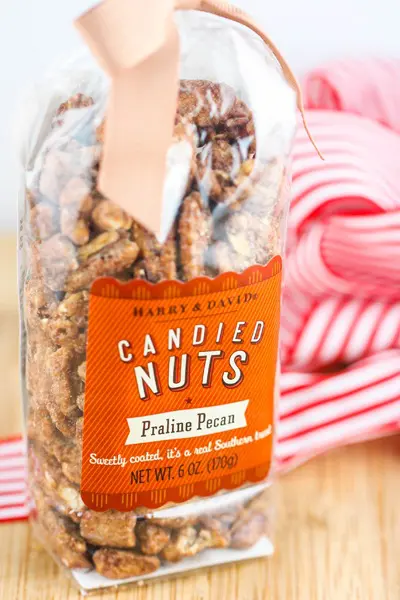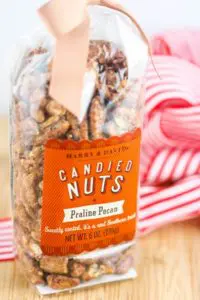 These pralines from the Christmas basket are another perfect munchie to keep in bowls in your house. They also pair well with champagne! But if I'm being honest, I don't know what doesn't pair well with champagne. Guests can munch on Moose Munch® Popcorn and these addictive pralines while you finish up cooking in the kitchen. I promise no one will be complaining if dinner takes longer than usual!
I absolutely loved everything in this Christmas basket and loved sharing it with friends. Oh, and don't forget the pears neatly tucked at the bottom of the basket! They are the best part. If you've never tried a Harry & David® pear, you're in for a HUGE treat. Try tossing slices in a sauté pan with a little butter and sugar and then serving with vanilla ice cream. I'm not sure if life can get any sweeter than that.
Happy holidays!