On Valentine's Day, people come together to celebrate love in all its forms. In this series, A Dozen Reasons, we explore special relationships that are on full display — and their life-affirming benefits. #NoLimitsOnLove.
Mexico City-born and raised Pati Jinich used to hate blind dates, but that's how she met her husband Daniel. "A brother-in-law tricked me into going!" she exclaims. "And within a month, we were engaged." And within a year, they married.
Soon, she and Daniel started a family. Pati worked as a political analyst in a policy research center, thinking she had landed her dream job. But when she experienced what she describes as "an early existential crisis of sorts," it was Daniel's support that carried her through her resignation and transition to the food world.
Seeking Refuge in a "Cave"
Daniel, Pati says, is her biggest fan, and she counts on his support. He offers honest feedback to keep her grounded, help her grow, and remain true to herself. When it comes to the depth of love and trust Pati shares with Daniel, she says, "He gives me so much strength… there's a word in Spanish that I love using: he's my refugio (refuge), he's my cave where I go to be nurtured and I go to feel safe." She points out that, "[Daniel] has got my back. And I have his."
After 24 years of marriage, the quality that Pati most loves about her husband is his contagious drive that pushes her to keep growing. "Daniel doesn't take one minute or one second for granted. And he's always pushing for learning more, for experiencing more."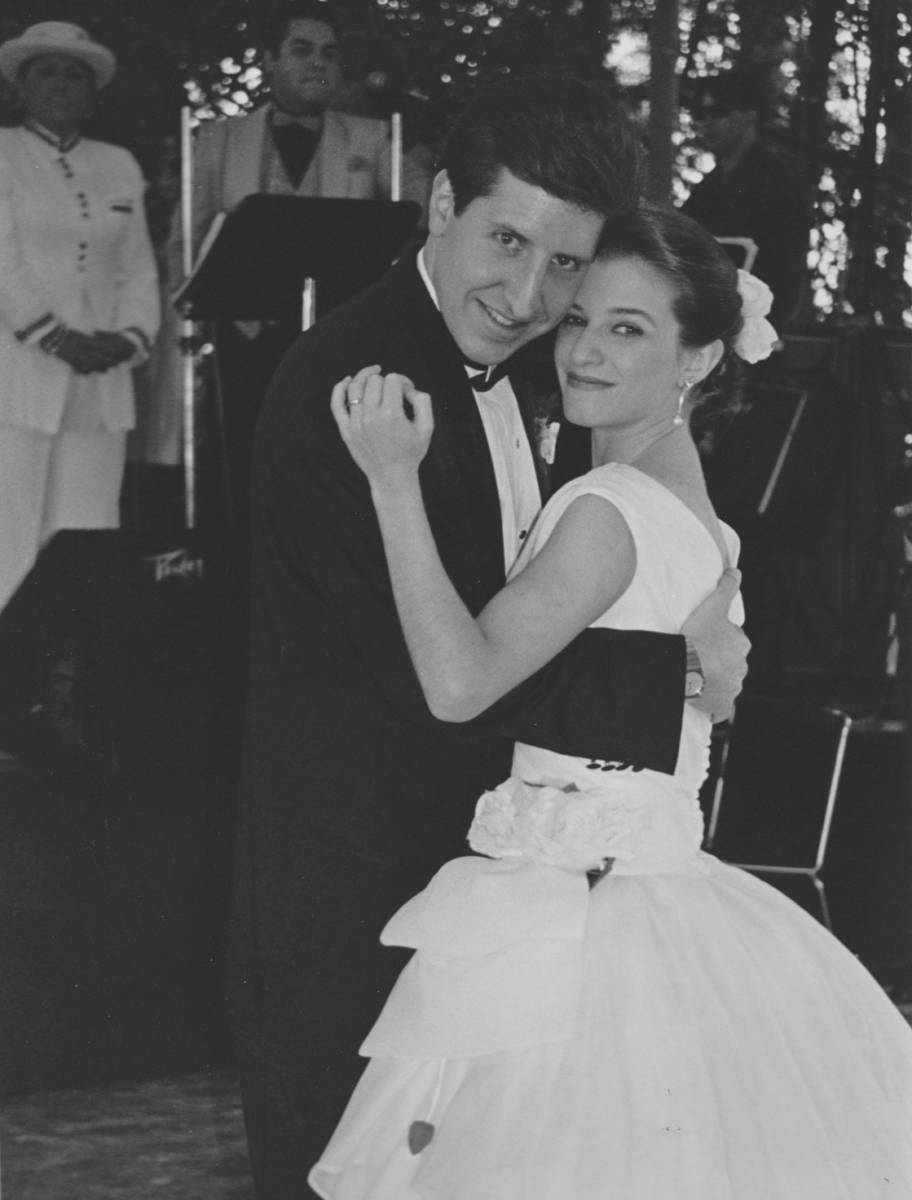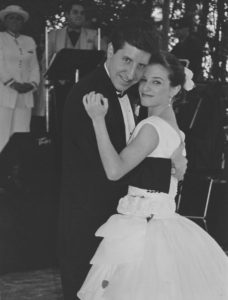 Pati, who grew up in a Jewish Mexican family, looks to a common Yiddish word to describe her husband's good-heartedness and centered character. "I feel so lucky to be married to Daniel, he is a true mensch," she says. "He always gives everybody the benefit of a doubt, at every turn."
Always Hungry for More
Central to juggling family and an award-winning career has been sharing the couples' respective passions with their three sons, Alan (21), Samuel (19), and Julian (14). Recently, Pati's boys have leapt into the kitchen wholeheartedly with their mom. "I mostly focus on Mexican cooking, but our kids have started cooking all sorts of cuisines besides Mexican food: Italian, Mediterranean, Asian, and a lot of French desserts!" Pati's food reflects a deep well of Mexican history and culture, but at home, her sons' kitchen adventures satisfy her ever-curious palate. "I'm learning through them which is very exciting," she says.
Daniel, 55, and Pati, 48, also share an appetite for life outside of the kitchen, most especially when it comes to building strong relationships with their children. And their passions complement each other. "Daniel plans everything that's an adventure and outdoors, favorite movies to watch, and inspires the family to learn more and more about science, which he loves," she says. "And everything that is in the kitchen, and not climbing mountains or camping, that's me," Pati says.
Tilling the Soil
Valentine's Day is celebrated in Mexico on Feb. 14, just like in the United States, but it is not all about romance, with the day officially known as El Día del Amor y la Amistad (The Day of Love and Friendship). Pati, however, recounts that she didn't celebrate Valentine's Day in Mexico at all. But now, she always looks forward to it because it reminds her of her love story with Daniel. In recent years, Daniel has indulged her with love letters, as he knows how much Pati loves those. "I'm just obsessed with handwritten letters," she laughs.
This year, Pati looks forward to their new Valentine's Day tradition. "During the times that we are living, where time is just flowing like an endless weird river, I feel like we need these special dates to mark the passage of time, to give us meaning in the space that we are living. And so, I will use any celebration, any special date, to make a special meal, to mark the week, and of course to get a love letter."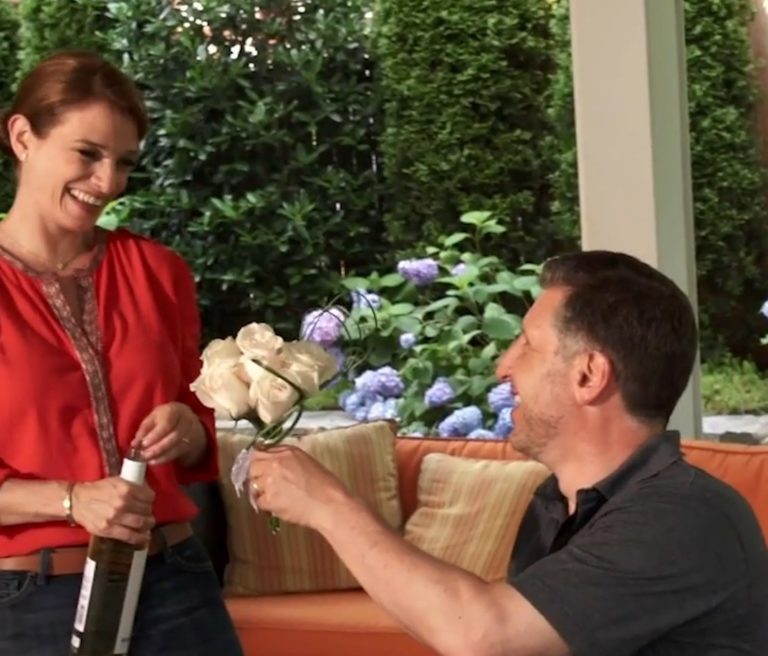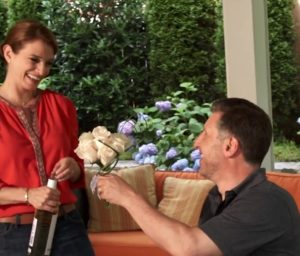 Beyond just one day of planned love letters, Pati sees her marriage as the most romantic thing Daniel has done for her. "He's been there day in day out. He's been honest and good and true and supportive and, as time goes by, you realize what you're building together," she says.
She also points out that their relationship is grounded in selflessness. "When you give instead of expect, expect, expect, [love] grows." Although there is one thing that Pati loves to get each day from Daniel. "Most mornings, Daniel tells me that I look my prettiest when I just wake up. Which I think is a huge lie," she laughs, "but he can keep saying it because I love hearing it."
As for other details, she says he's not big on bringing flowers. "But as time goes by, he's doing it more. So, when Mother's Day comes around, [my three boys] will take him to buy me flowers, and I do love flowers."