These wine and cheese pairings come from Lauren Grier at The Curious Plate. Coupling Harry & David wines with a variety of delicious cheeses, this kind of wine night is sure to wow everyone attending.
The combination of wine and cheese is a splendid and delicious and miraculous duo. So, where to begin?
Set out few glasses of Harry & David wine and a serving tray layered with artisan cheese, and watch the magic happen. People will gather, chat, giggle, and relax because there's something about the perfect pair that makes folks just savor the moment. The science behind this winning combination is surprisingly not as complicated as seventh grade chemistry. In fact, I have a simple guide to creating Harry & David wine pairings that will make throwing a wine and cheese tasting night as easy as seventh grade gym.


When putting together wine and cheese pairings you want to start with the best ingredients. Naturally, I lean towards Harry & David wine because they follow a tradition of excellence. Each of their wines is nurtured every step of the way, from the vine to the bottle.
When hosting a wine tasting event, you want to start with something light like a sparkling wine. A light wine will wake up your palate and prepare you to move toward bold, full-bodied wines like a cabernet sauvignon. Every wine you select should guide the palate through a symphony of flavors. But don't forget the cheese! Each cheese selected to accompany the different wines should highlight the rich flavors of the terroir, making for an extraordinary combined tasting experience.
For my wine and cheese pairings I have selected four kinds of cheese to accompany three kinds of Harry & David wine.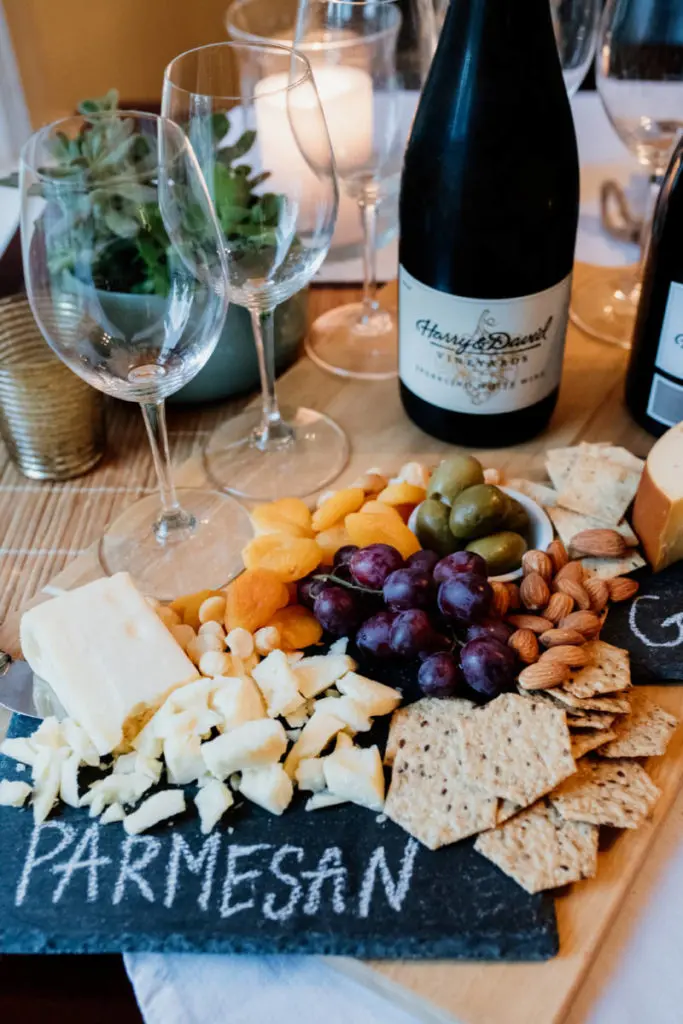 Harry & David 2018 Sparkling White Wine & Bellavitano Gold Parmesan
This sparkling white wine is new to the Harry & David wine collection. A blend of varietals from Southern Oregon, it's bright and refreshing. Notes of crisp apple and pear mixed with a hint of fresh grapefruit means this wine pairs beautifully with Parmesan. The natural sweetness from the sparkling wine balances out the saltiness of the hard cheese.
Harry & David 2016 Pinot Noir Reserve & Gouda
This pinot noir is a well-balanced wine aged in a new and natural French oak. This style of aging develops silky tannins and a smooth berry finish. As an incredibly versatile red wine, the fruity undertones and moderate acidity of the pinot noir compliment the salty, nutty flavor of the gouda, making it an ideal pairing.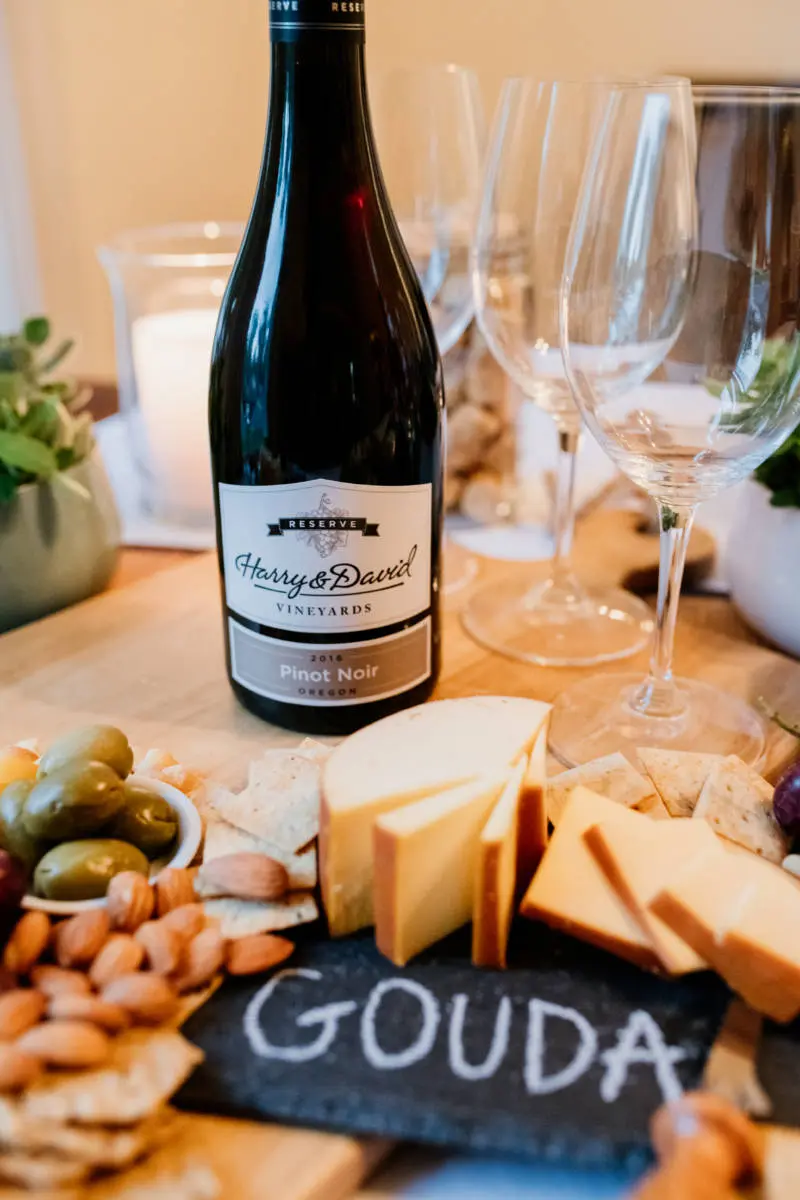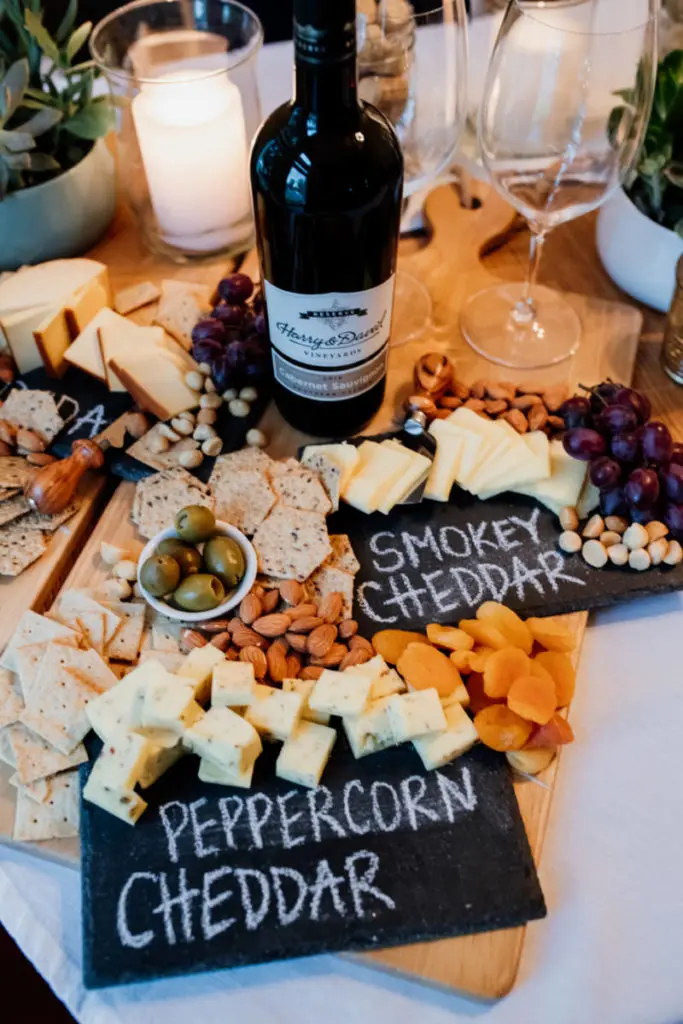 Harry & David 2016 Reserve Cabernet Sauvignon & Peppercorn Harvest Cheddar
This cabernet sauvignon is aged in French and American oak. A full body featuring rich tannins, lush fruit flavors, and spices makes this wine a great match for any kind of cheddar. For this combination a rich peppercorn harvest cheddar stands shoulder-to-shoulder with this king of wines. The cheese uses dried peppercorns to blend sweet and spicy, which draws out the rich tannins of the cabernet sauvignon.
Harry & David 2016 Reserve Cabernet Sauvignon & Apple Walnut Smoked Cheddar
Since this cabernet sauvignon goes so well with cheddar, I decided to also pair it with a smoked version. Apple walnut smoked cheddar is creamy with a slight nutty flavor, providing a great contrast with the lush fruit flavors of the cabernet sauvignon.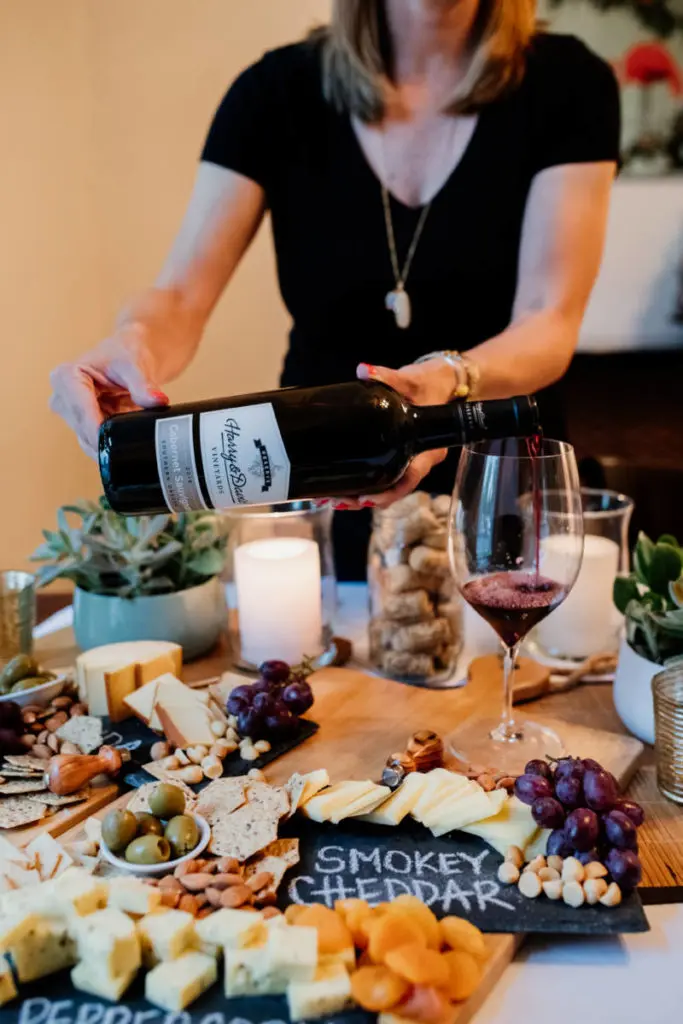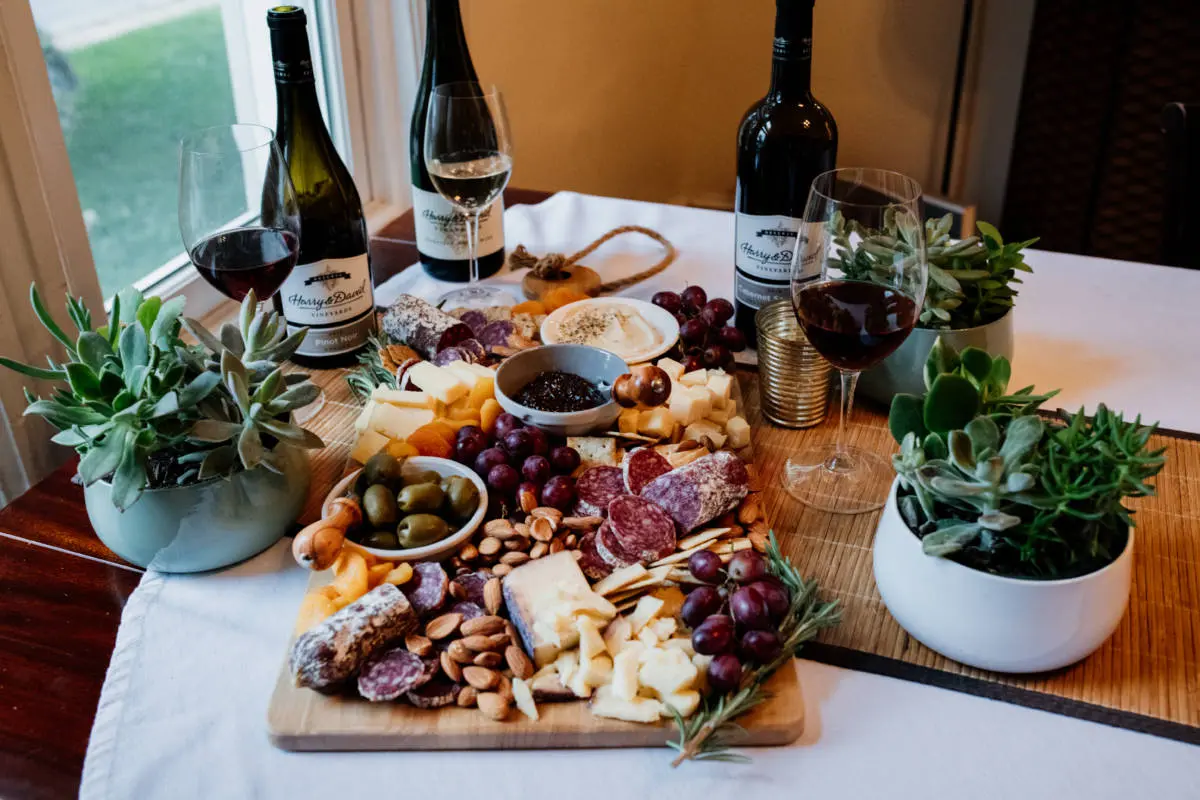 Besides setting out the tantalizing wine and cheese pairings, don't forget about a quick charcuterie board. I made mine with Harry & David's Ultimate Charcuterie and Cheese Collection, which is sure to bring out even more ooooohs and ahhhhhs at your tasting party. It's easy to assemble and ready to serve before or after your dynamic duo pairing! If you need a little help assembling the perfect charcuterie board, check out these wine party tips. With wine and cheese, every party you throw is sure to be a hit.