There's a lot to love about fall — the change in weather, apple picking, pumpkin spice everything, the pies, Halloween and more — but if there's one thing in particular that we love most about the season, it's the leaves changing color. Yes, we love the way the trees look in spring and summer too, but looking out and seeing a sea of different colors gives us a feeling that's almost indescribable.
Would you say that you love fall foliage just as much as we do? If so, we bet you'll enjoy this guide that we've put together. Below, we're covering everything from fall foliage facts to different leaf colors, how leaves change color, and where you can go for the best views.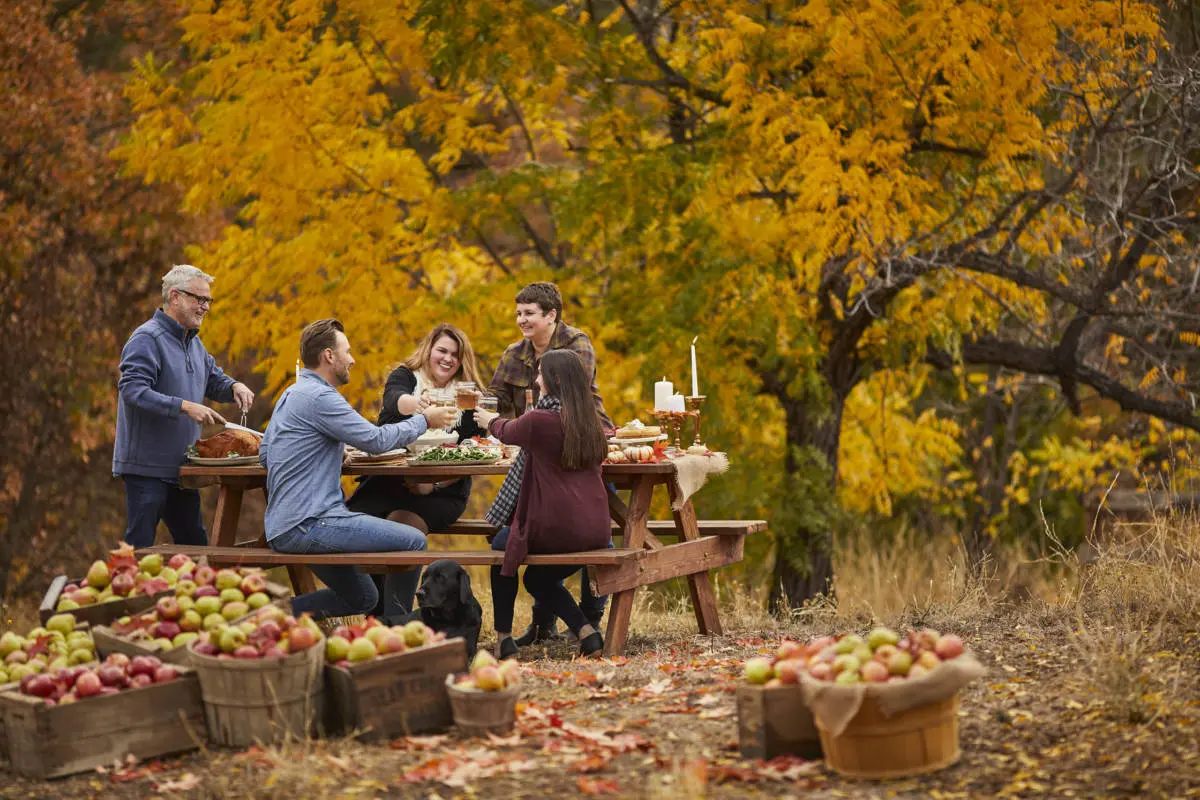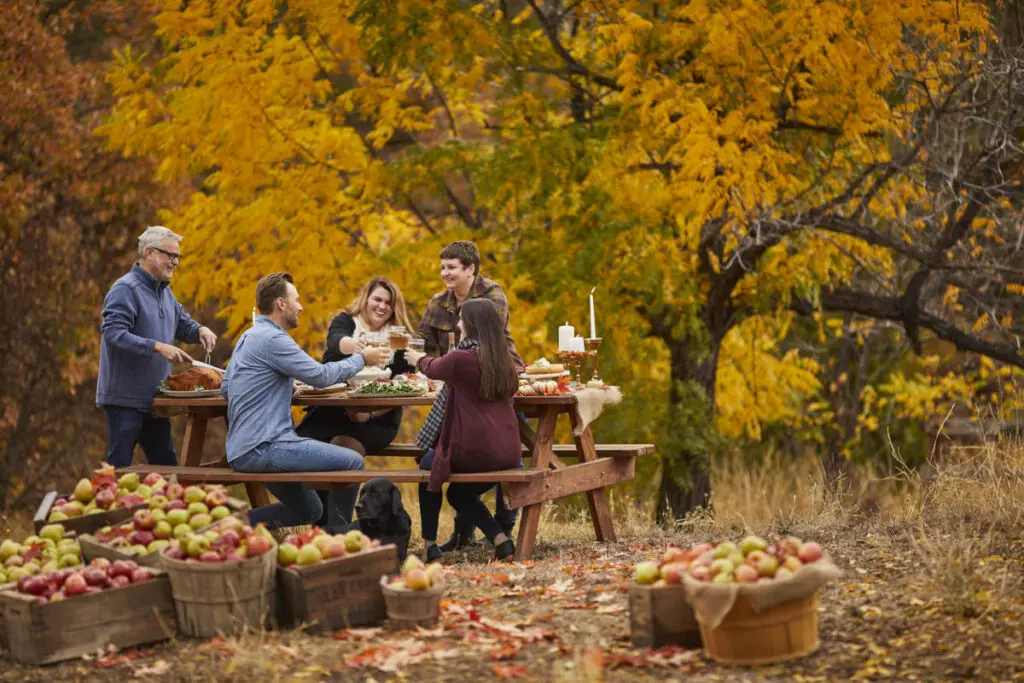 Fall foliage facts
Although we notice the leaves change color in the fall, the red, orange and yellow pigments are actually present in leaves all year round. The only difference is that during other seasons, the pigments are primarily underneath the leaves' surface.
The reason these beautiful colors come out in the fall has to do with the change in sunlight. As the summer sun starts to die down, the chemical chlorophyll breaks down, which brings out the hidden colors.
Some suspect that global warming may have a negative impact on fall foliage, since part of the reason leaves change has to do with the change in temperature.
A leaf's color is typically a result of the species of tree it can be found on. For example, the leaves on aspen trees are generally a golden yellow while maples range from orange to red during the fall months.
Leaves that fall to the ground during this time of year are extremely important for the ecosystem, as they become a form of protection for tree seeds as they germinate during the winter.
How do leaves change color?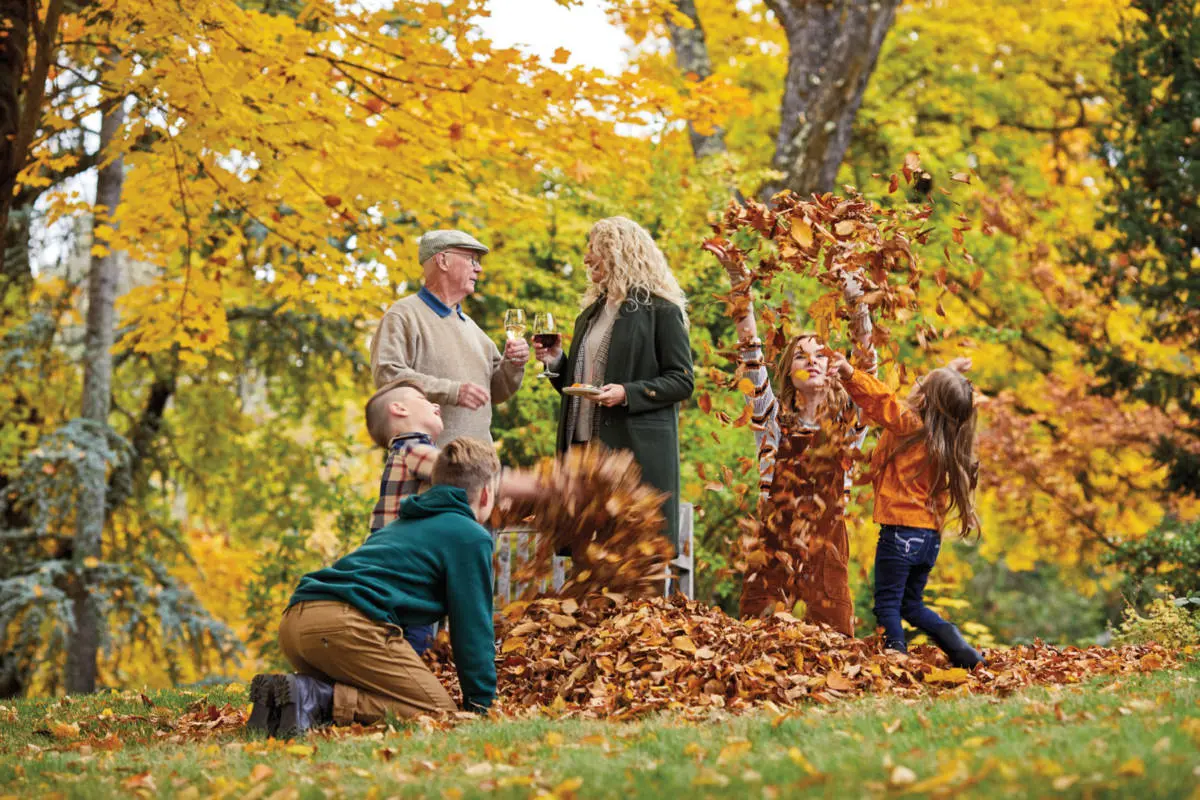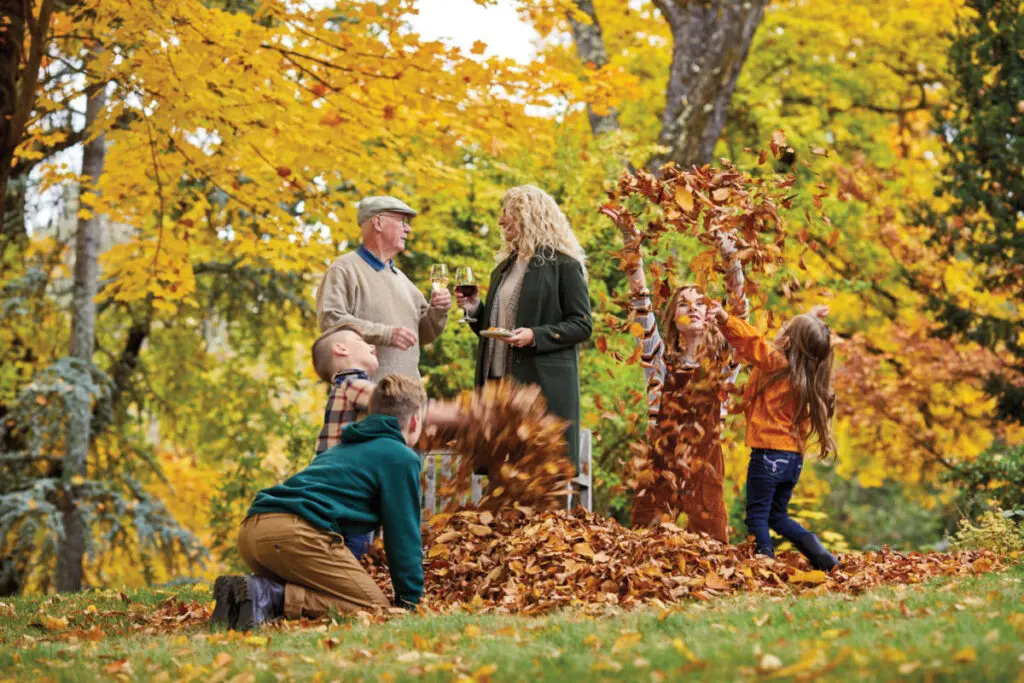 As we mentioned above, the colors that we see in the fall are actually present in leaves all year long, however, they only become visible during the fall. This all has to do with chlorophyll, which is an important chemical that helps plants absorb energy from the sun that is eventually used to turn carbon dioxide and water into sugars and starches — it's color is a deep green, so it makes perfect sense that leaves are green when this chemical is abundant.
In the fall, the chlorophyll begins to break down as a result of changes in both temperature and the amount of sunlight present each day. As the chlorophyll breaks down, the deep green color naturally begins to diminish as well, allowing the leaves' other colors (red, yellow, orange, etc.) to pop out.
The science behind leaf colors
While it may seem like the trees just pick and choose their colors at random, especially if you see a tree that has multiple different colors, the truth is that there is a science behind which leaves turn which colors.
For example, let's take a look at the leaves of the sugar maple. After they go through a series of shades of green, eventually the leaves turn yellow and orange, and then finish off the season by displaying a beautiful red color. This differs greatly from sourwood trees though, as after being green, their leaves change to be red, yellow and even purple. Another example would be oak trees, whose leaves tend to be mostly brown.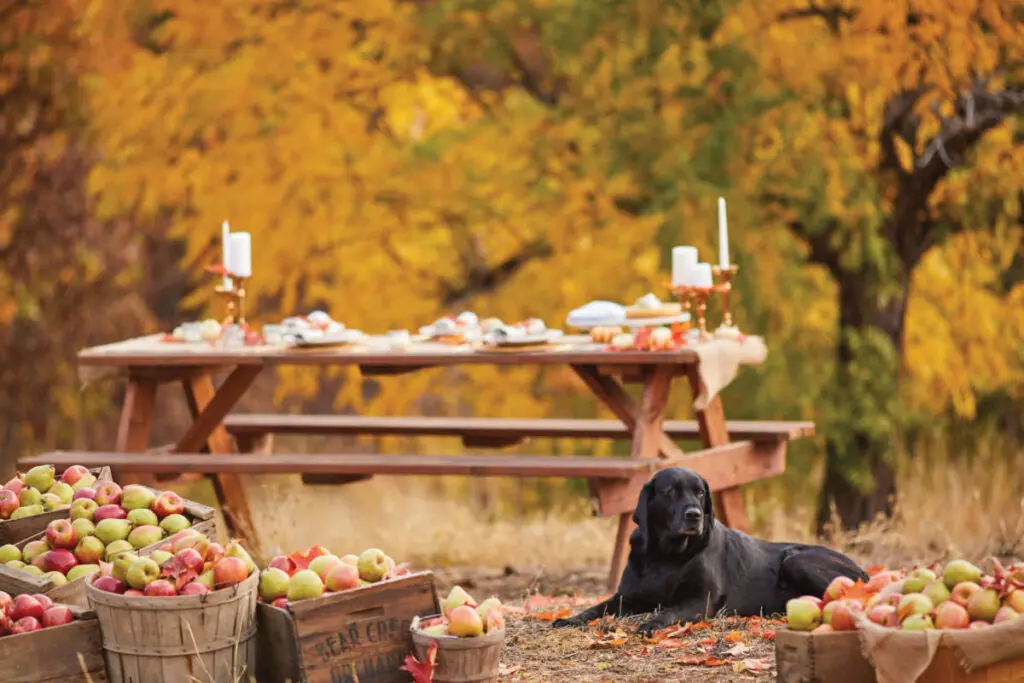 And what is the reason for the difference in color? It could have a lot to do with the amount of chlorophyll left over and the other pigments that mix with it during the fall. As you can see, chemicals play a big role in the changing of the leaves.
The 7 best places to see fall foliage
Looking for the best places to see fall foliage this year? Here are the top seven places we recommend looking into:
Stowe, Vermont
Vermont is one of the best places in the world to see fall foliage, and Stowe, Vermont, in particular, is one town to check out. You may recognize the name, as this is where the Trapp Family Lodge — made famous by The Sound of Music — is located.
Portsmouth, New Hampshire
The Strawbery Banke Museum, in particular, is an awesome destination if you're looking for the best fall foliage in New Hampshire. It's an outdoor museum that occupies 10 acres. In addition to the views, you'll also get to take in all the history that surrounds this New England town.
Camden, Maine
It's one thing to just view mountains with rows and rows of trees; it's another to view fall foliage with water in the background, too. This destination gives you the best of both worlds: You'll get a little bit of the mountains and a seaside experience, too.
Kent, Connecticut
If you're looking for somewhere that's cute, quaint, and has a lot to do, then Kent, Connecticut, is your answer. This farming community is filled with charm. For awesome views of the Catskill Mountains in neighboring New York, head to Macedonia Brook State Park.
---

---
Keene, New York
You can't go wrong with this upstate New York town, as it is home to the highest peak of the Adirondacks: Mount Marcy. While this is an awesome spot to visit all year round, you certainly won't be disappointed in fall, when the leaves are bursting with color.
Pigeon Forge, Tennessee
The Smoky Mountains offer fabulous photo ops all throughout the year, but if you visit in the fall, you will get a breathtaking look at the golden yellow leaves. October and November are the best months to come.
Mountain Lakes, New Jersey
Less than an hour from New York City is Mountain Lakes, New Jersey, and similar to Camden, Maine, a visit here will give you the best of everything — a great look at fall foliage as well as some awesome lakeside views.
In addition to picking out one destination, did you know that there are also fall foliage tours you can participate in? There are a number of tours you can look into, especially in New England, but keep in mind that you need to plan for your tour well in advance in order to ensure that the timing is right for you to see the best sights.