Every day should be Dad appreciation day, but Father's Day is the perfect reason to go the literal extra mile and do something special such as taking him on a micro-vacation with these 5 ideas for Father's Day trips.
Southern Oregon has something for every dad, whether he's the kind of guy who likes to get out and work up a sweat or prefers to contemplate nature with a fishing pole in his hand. There are options for the dad who lives for thrills and adventures, the one who appreciates fine food and drink, and the one who gets a kick out of delving into history. You can plan an afternoon, a day, or a weekend, all of which will be fun for the whole family.
For the action-loving dad: Oregon Dunes National Recreation Area
Who needs amusement parks when there are natural thrills at the Oregon Dunes National Recreation Area, the largest stretch of coastal sand dunes in North America?
Allison Keeney, manager of Global Communications for Travel Oregon/Oregon Tourism Commission, describes the Oregon Dunes National Recreation Area as "a great place (and playground) for fun-loving dads because of the variety of activities that can be done." The list is endless: ATVing, dune buggy rides, hiking, wildlife viewing, horseback riding, sandboarding, and even wild-mushroom hunting.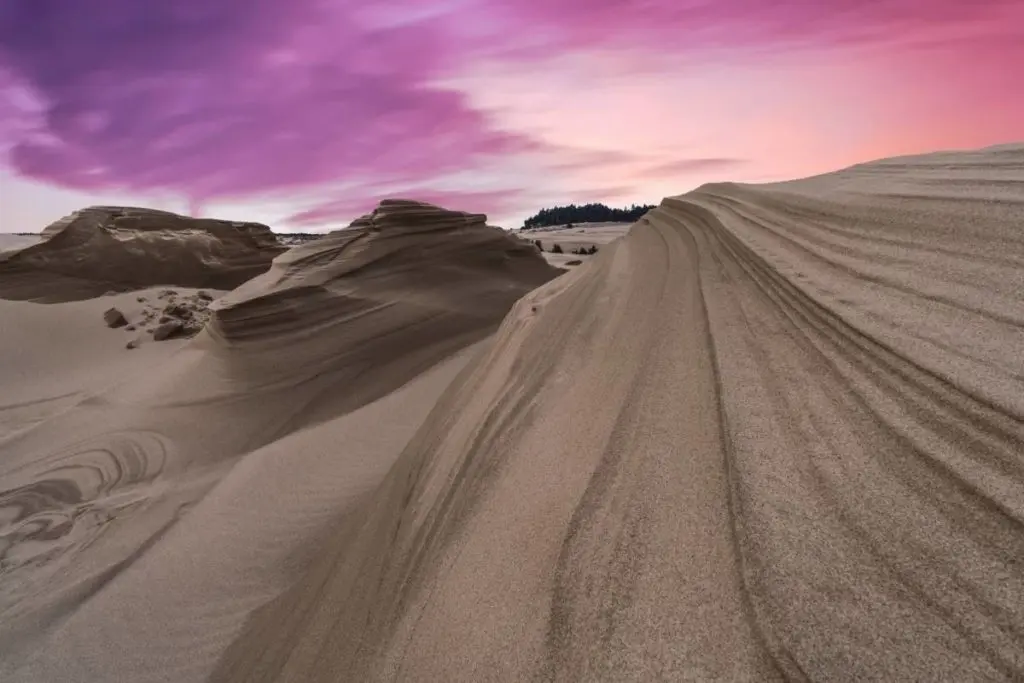 The towering mountains of sand, some of which rise up to 500 feet tall, stretch for more than 40 miles between Florence and Coos Bay. Racing along the dunes in an ATV or on a mountain bike is absolutely unforgettable fun. Or throw on a pair of chaps or not (but don't say we didn't warn you) to go horseback riding along the dunes.
There are also plenty of opportunities for swimming, hiking, chilling out, and taking cool photos of the dramatic, wind-sculpted dunes. Umpqua Lighthouse State Park, within the National Recreation Area, has some of the highest dunes and is home to the Umpqua River Lighthouse, an excellent spot for viewing the magnificent scenery.
The architecturally stunning beach-access Bay Point Landing, in nearby Coos Bay, offers sleek, modern cabins and Airstream "suites" all with fire pits, plus there's a heated indoor saltwater pool. There are plenty of restaurants in the area, but lunch or an early dinner at Tony's Crab Shack on the riverfront boardwalk in Bandon, has been a rite of passage for local seafood lovers for more than 40 years.
For the sporty dad: Bend
Situated right along the Deschutes River in the high desert, amid the lakes and peaks of the Cascade Range, Bend is the place for the dad who likes to get out and do stuff.
Tawna Fenske, PR & Communications manager for Visit Bend, says, "Bend has long been known as the outdoor playground of the West, so sporty dads can find plenty to do here whether they're into hiking, mountain biking, kayaking, rock climbing, floating the river, or kicking back with a cold one at a family-friendly brewery along the Bend Ale Trail."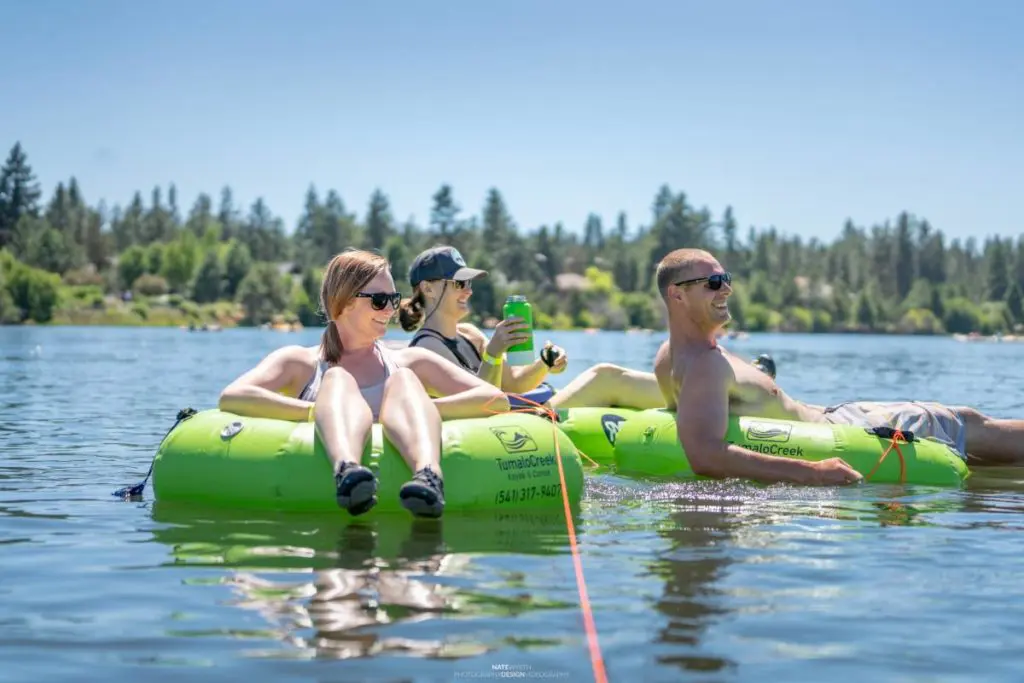 Bring your own bikes or rent them in town, and opt for mountain biking or scenic paved roads like the Three Sisters Scenic Bikeway. If the idea is to get out on the water, there are a number of outlets, including Tumalo Creek Kayak and Canoe, which rents kayaks, canoes, and stand-up paddleboards. It also rents inner tubes, which you can float an hour and a half downriver from the Old Mill District to Drake Park, and then take the company's shuttle back to your car.
There are countless eateries around town to feed the hungry appetites generated by all that exercise. But for the ultimate good time option, head to the Lot, Bend's popular "food cart pod," with four food trucks and a taproom serving beer, cider, kombucha, hard seltzer, and wine.
For lodging, check in to the Old St. Francis School, a unique hotel in a repurposed 1936 schoolhouse, where the classrooms are now guest rooms. There's also a soaking pool, which may or may not have been where students had detention.
For the outdoorsy dad: the Roseburg area
Located just south of where the north and south branches of the Umpqua River meet, the city of Roseburg is the perfect base for activities for outdoor-loving, wildlife-enthusiast fathers and families.
As Kathy Heidt, a representative for Roseburg tourism puts it, "The Roseburg area, including the Umpqua National Forest is a great vacation spot for any dad. The rivers and forests offer seemingly endless adventures and exploration opportunities, not to mention world-class fishing."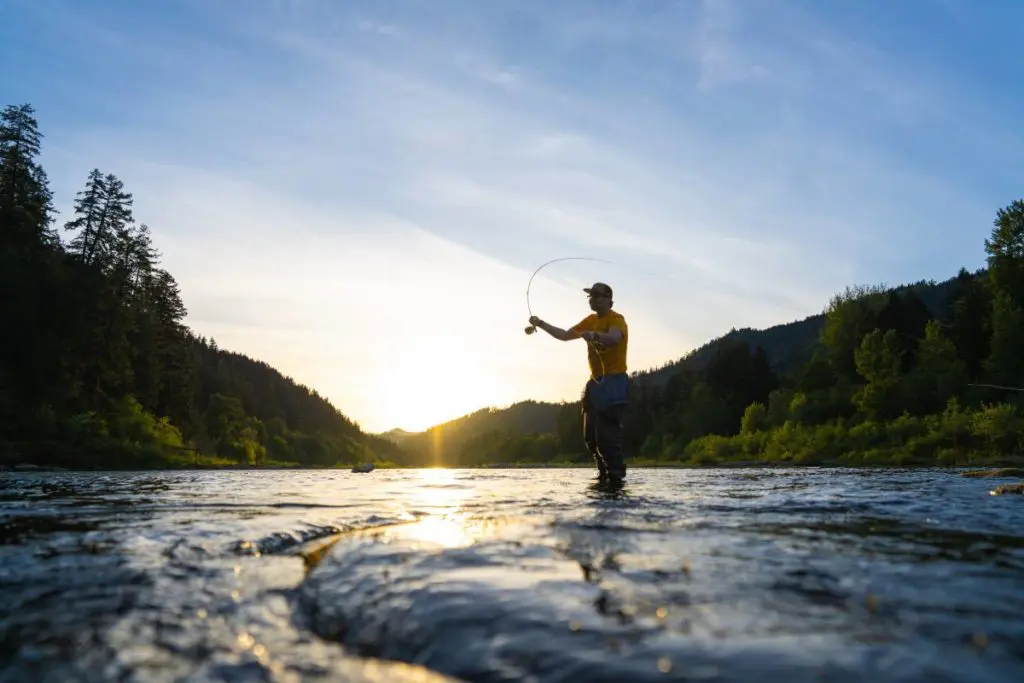 Pack the gear and check out the Department of Fishing and Wildlife's list of 50 spots to go trawling within an hour of the city. Roseburg is also the starting point for the Rogue-Umpqua Scenic Byway, also known as the "Highway of Waterfalls," a 172-mile route alongside white water and deep gorges, and with access to hiking trails, hot springs, and more than 15 waterfalls. Highlights include the Deadline Falls, where you can see steelhead and salmon swimming upstream from May to October, the double-tiered Fall Creek Falls and Toketee Falls, and the towering 272-foot Watson Falls.
To check off some wildlife sightings, head to the family-friendly drive-through Wildlife Safari, which is home to more than 600 animals that freely wander through the 600-acre park. In addition to the lions, tigers, and bears, be on the lookout for lesser-known animals such as the cotton-top tamarin, scimitar-horned oryx, and budgerigar.
The Steamboat Inn, on Steamboat Creek, east of Roseburg, has catered to fishing folk since its earliest incarnation as a fish camp in the 1930s, though the rustic private suites, cabins, and cottages are much more refined these days. The dining room serves legendary gourmet meals featuring the best of Oregon's fish and game.
For the history-buff dad: Jacksonville
Walking past downtown Jacksonville's Victorian-style homes is a blast from the 19th-century gold-rush past.
When gold was discovered here in 1851, a frenzy of prospectors descended on the town, and it quickly became a booming, prosperous community and commercial hub. When the railroad was built in 1884 and bypassed Jacksonville, though, people began moving to more convenient destinations, like nearby Medford — where Harry & David is located — just five miles away.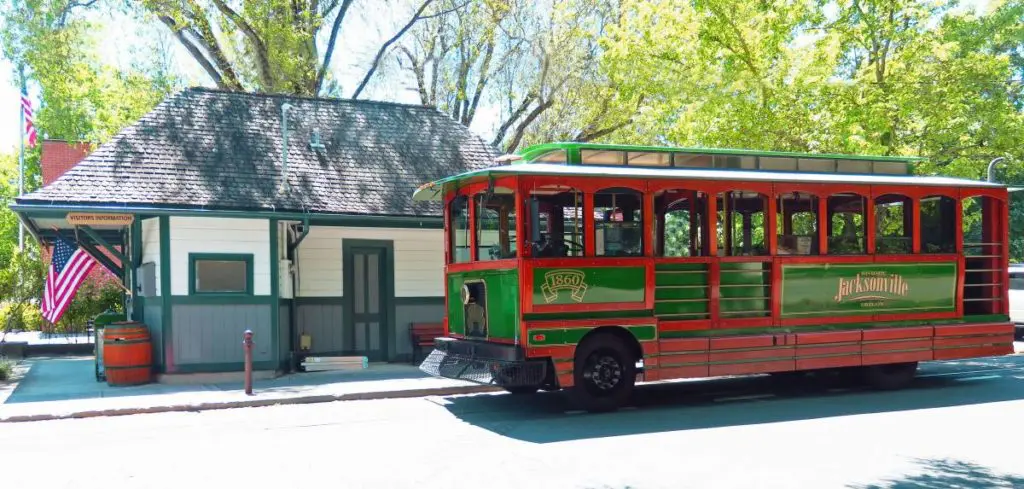 In the 1960s, residents began an effort to preserve Jacksonville's historic structures, and today the entire town is a National Historic Landmark, with more than 100 buildings and homes on the National Register of Historic Places. The buildings include the Old City Hall, the old Masonic Hall, and the Table Rock Billiard Saloon, now home to the GoodBean coffee shop.
"Take your dad for a walk back in time with a visit to historic Jacksonville," says Amanda Moreira, executive director of the Jacksonville Chamber of Commerce. "Enjoy a beer at an 1800s saloon, take in the sites with a trolley ride through town, and, if you're feeling adventurous, we also recommend a trail walk in surrounding Forest Park or the Woodlands."
The city-run historic trolley tour is always popular, or you can go at your own pace and pick up a map for a self-guided tour at the Jacksonville Visitor's Information Center. A visit to the Jacksonville cemetery, with its segregated sections and paupers field, gives some insight into the social hierarchy of the Old West.
To maintain the historic vibe of the weekend, book rooms at the 1861 Jacksonville Inn, which is furnished with pioneer-period antiques and modern amenities like whirlpool tubs. There's also an award-winning on-site wine shop. The hotel restaurant has a breezy patio to enjoy sophisticated seasonal specials, while the Back Porch Bar & Grill is a favorite for steaks, burgers, and salads in a Wild West saloon.
For the foodie dad: the Rogue Valley
If Dad's the kind of guy who gets thrills from hunting down good food, he'll love exploring the farmers markets, farm stands, artisan cheesemakers, chocolatiers, cafes, restaurants, and of course, wineries, around Southern Oregon's Rogue Valley.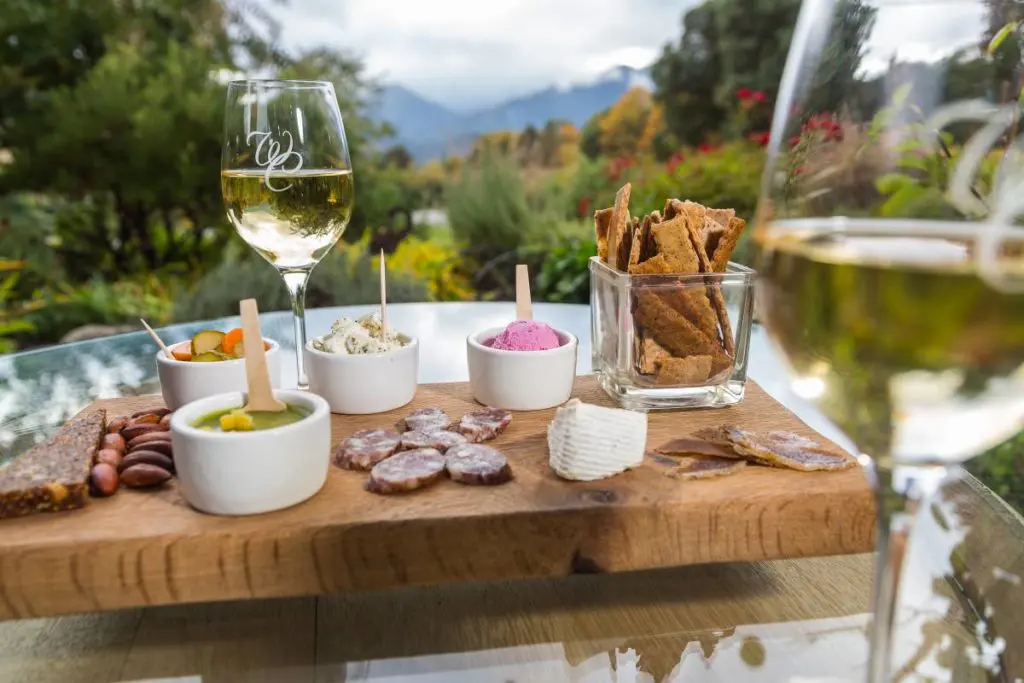 "The Rogue Valley is a dream destination for foodie dads because it farms and produces all our favorites from morel mushrooms to world-class wine and chocolate truffles, just to name a few," says Eli Matthews, senior vice president of Travel Medford. "You can dine out on local farm-to-table foods or pick up your own provisions at local international food star, Harry & David."
Whatever tickles Dad's taste buds, there's a food trail in the region for it. Cheese lovers, for instance, will want to head toward Grants Pass, where the Rogue Creamery Dairy and Farm Stand has been the site of cheesemaking for almost 100 years and in 2003 was recognized as making the "World's Best Blue Cheese" at the World Cheese Awards in London — the groundbreaking first non-European cheese to ever win this award. Stop in for grilled cheese sandwiches, snacks, and picnic fixings.
The Woolridge Creek Winery is a combination winery and creamery (what better combination could a food lover ask for?) churning out fresh, soft cheeses as well as harder aged cheeses. Head to the tasting room for a cheese-and-charcuterie board to sample the latest goodies, with or without wine tastings.
For dinner, the Twisted Cork Wine Bar, in Grants Pass proper, serves creative cuisine in a sophisticated atmosphere complemented by Pacific Northwest art. To splurge, you can spend the night nearby at the sprawling Weasku Inn property, beside the Rogue River, once a vacation home that welcomed the likes of Walt Disney, Clark Gable, and Carole Lombard.
If Dad likes to cook, stop by Fort Vannoy Farms or the Daily Blessings Farm Stand on the way home for super-fresh goodies to stock his kitchen.
---