Cranberry Relish 5 Ways
Treat your taste-buds to the tangy/sweet flavor of Cranberry Relish. A great addition to the holiday season, this relish is great in so many ways. From tasty appetizers to your Sunday brunch buffet, here are 5 tasty ways to enjoy Harry & David Country Cranberry Relish.
Simple Appetizers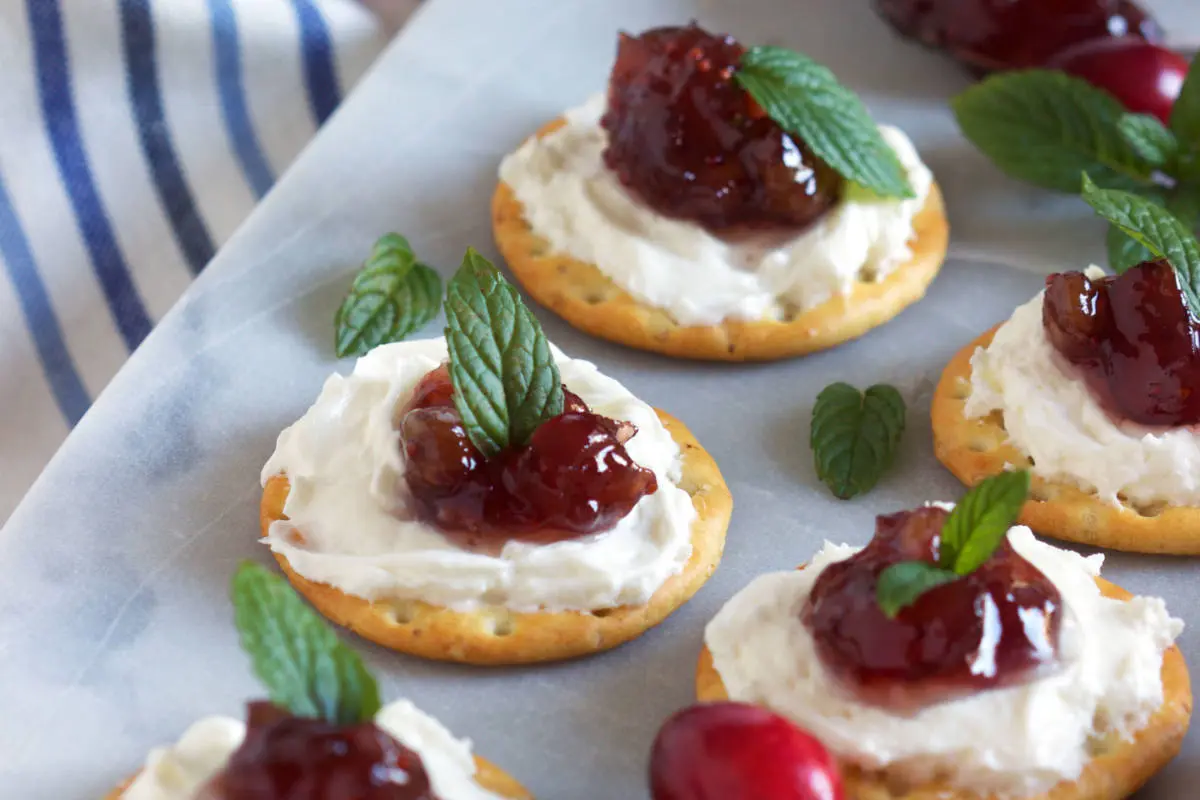 Appetizers have never been so easy! Top your favorite cracker with whipped cream cheese and a dollop of Cranberry Relish for the ultimate speedy starter. If you have a little more time you can try this Three-Ingredient Cranberry Relish Appetizer with white cheddar cheese.

Better Breakfast with Cranberry Maple Syrup
Turn your favorite morning waffle into a seasonal treat with warm Cranberry Maple Syrup. Stir together 3 tablespoons of relish with 1/4 cup maple syrup in a small saucepan over low heat until warm. Spoon over waffles and serve immediately.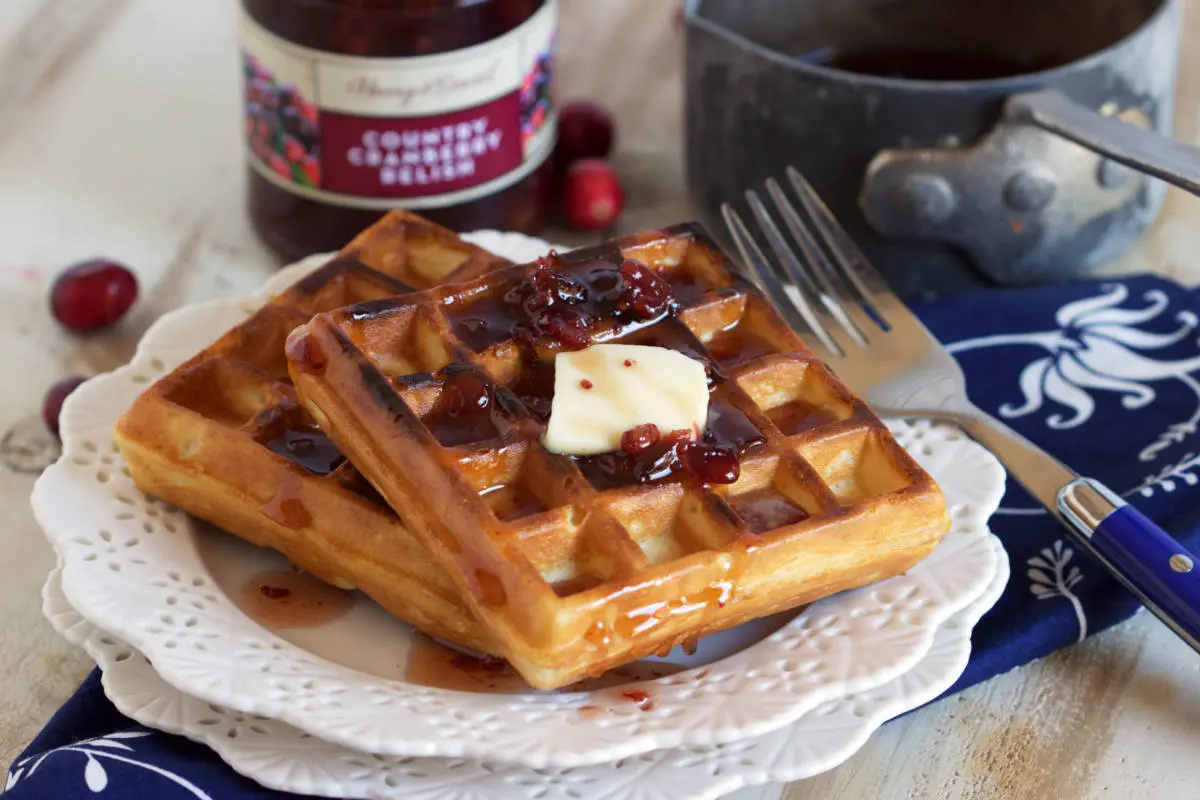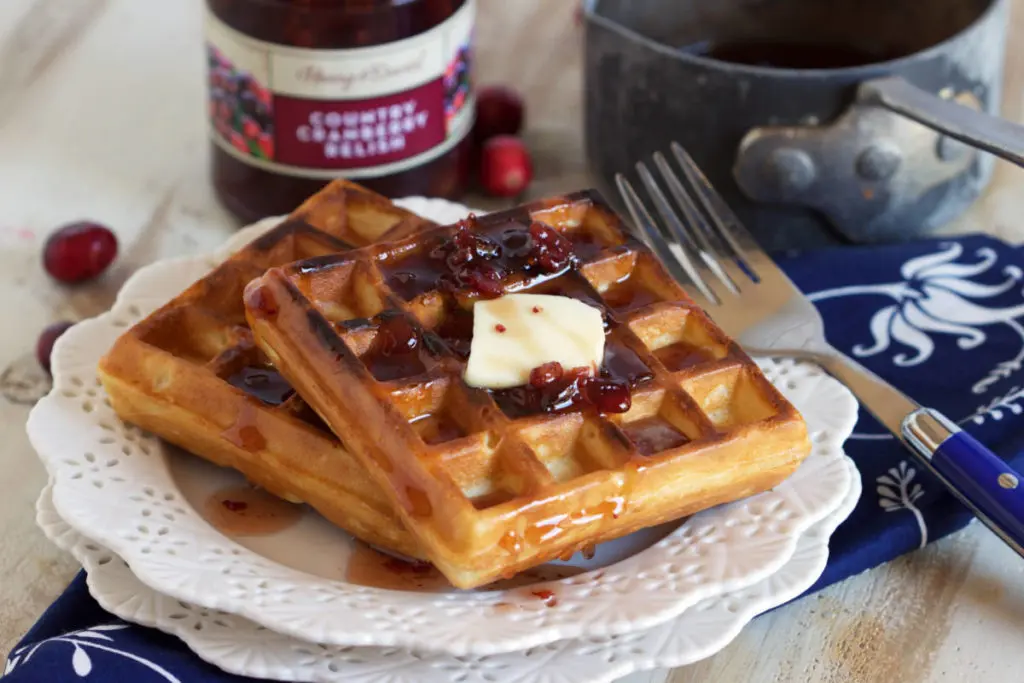 A Holiday Game Day
Game day sliders just got festive! Stir 1/4 cup relish together with your favorite barbecue sauce. Place a 2 pound pork loin in a slow cooker and pour the barbecue mixture over the pork. Cook on low for 6-7 hours then shred with a fork. Serve on slider rolls topped with a spoonful of cranberry relish.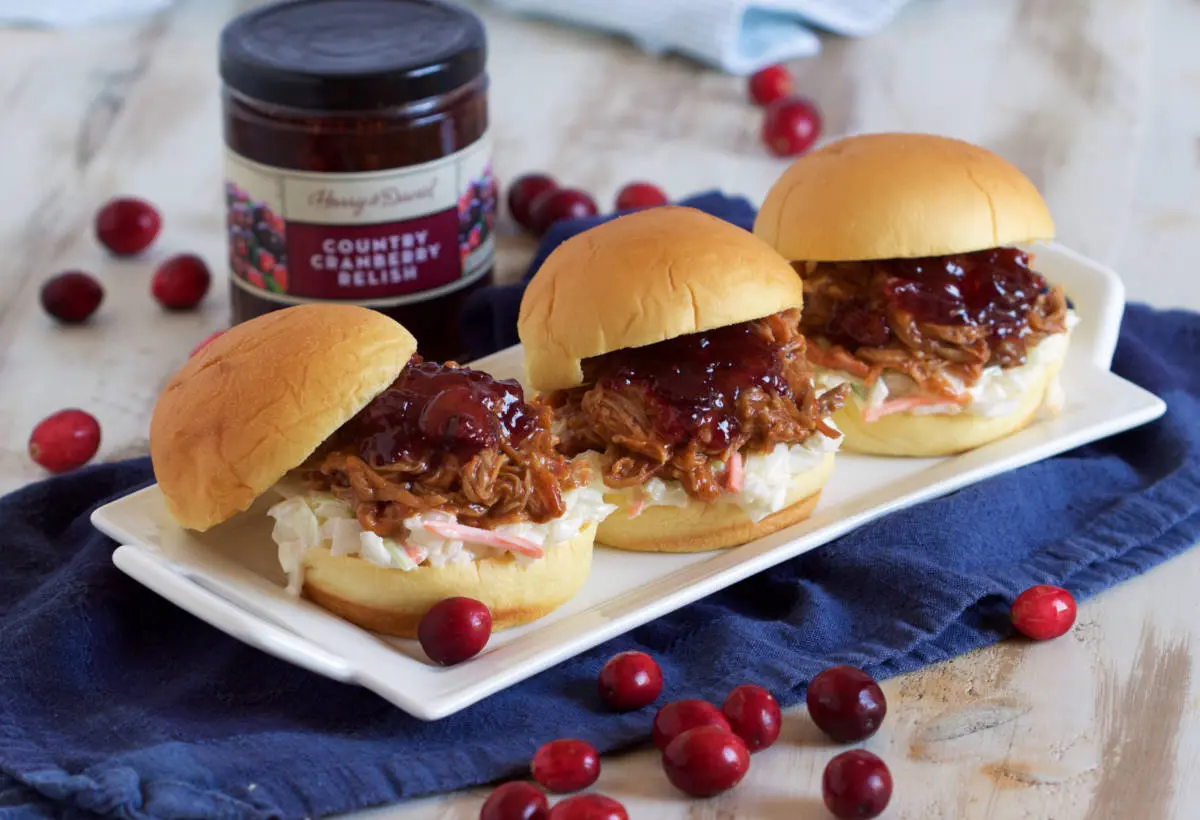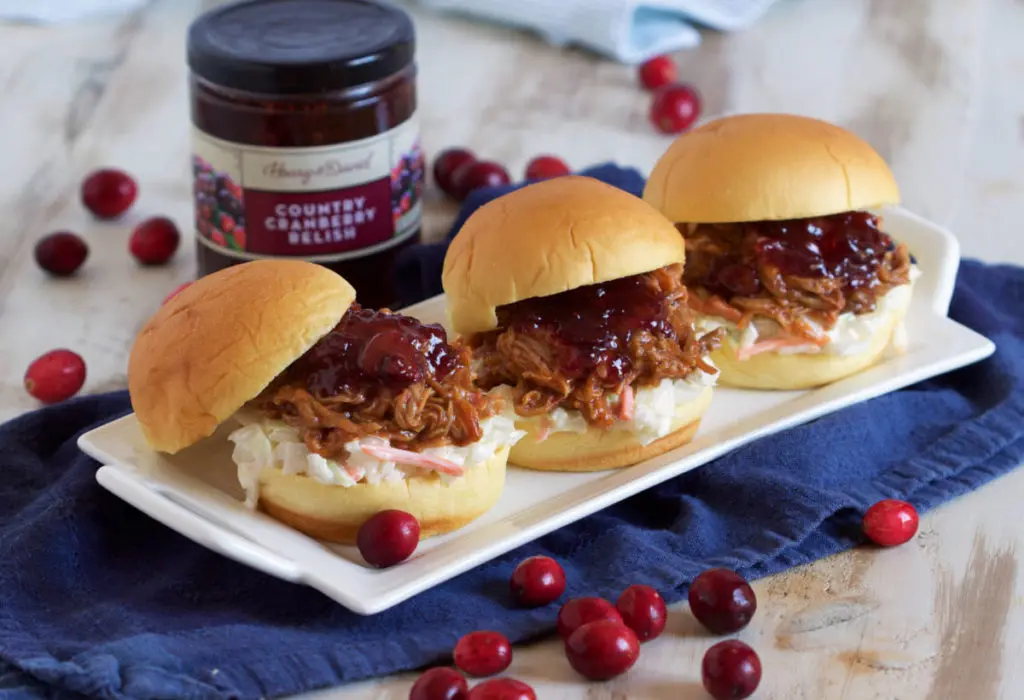 Thanksgiving Leftovers with Flair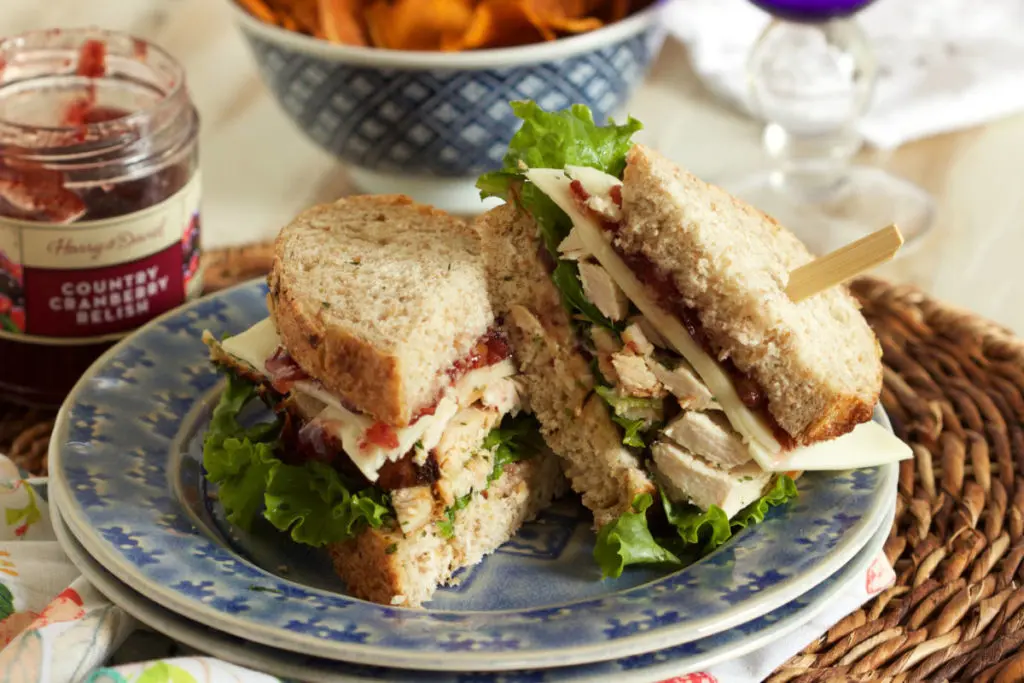 Add some pizzazz to your Thanksgiving leftovers by spreading a generous amount of relish on your turkey sandwich.
Seasonal Cranberry Vinaigrette
Whisk together 1/4 cup cranberry relish with 3 tablespoons apple cider vinegar, 1 teaspoon dijon mustard, 1/4 cup olive oil then season with salt and pepper to taste to create the most amazing Cranberry Vinaigrette ever. Drizzle on your favorite salad and dig in!