Every July 4, the United States of America celebrates its freedom and the defeat of the British. To mark the occasion, 330 million people have the chance to enjoy their independence with friends and family while consuming grilled meats, taking trips to the beach, and watch fireworks. Regardless of what you do, here are some fun facts and stories to help you better understand and appreciate the Fourth of July.
A foreshadowing Founding Father
These grand Fourth of July revelries were foretold by Founding Father John Adams. On July 2, 1776, the future president wrote to his wife Abigail: "I am apt to believe that it will be celebrated, by succeeding Generations, as the great anniversary Festival…It ought to be solemnized with Pomp and Parade, with Shews, Games, Sports, Guns, Bells, Bonfires and Illuminations from one End of this Continent to the other, from this Time forward forever more."
Independence month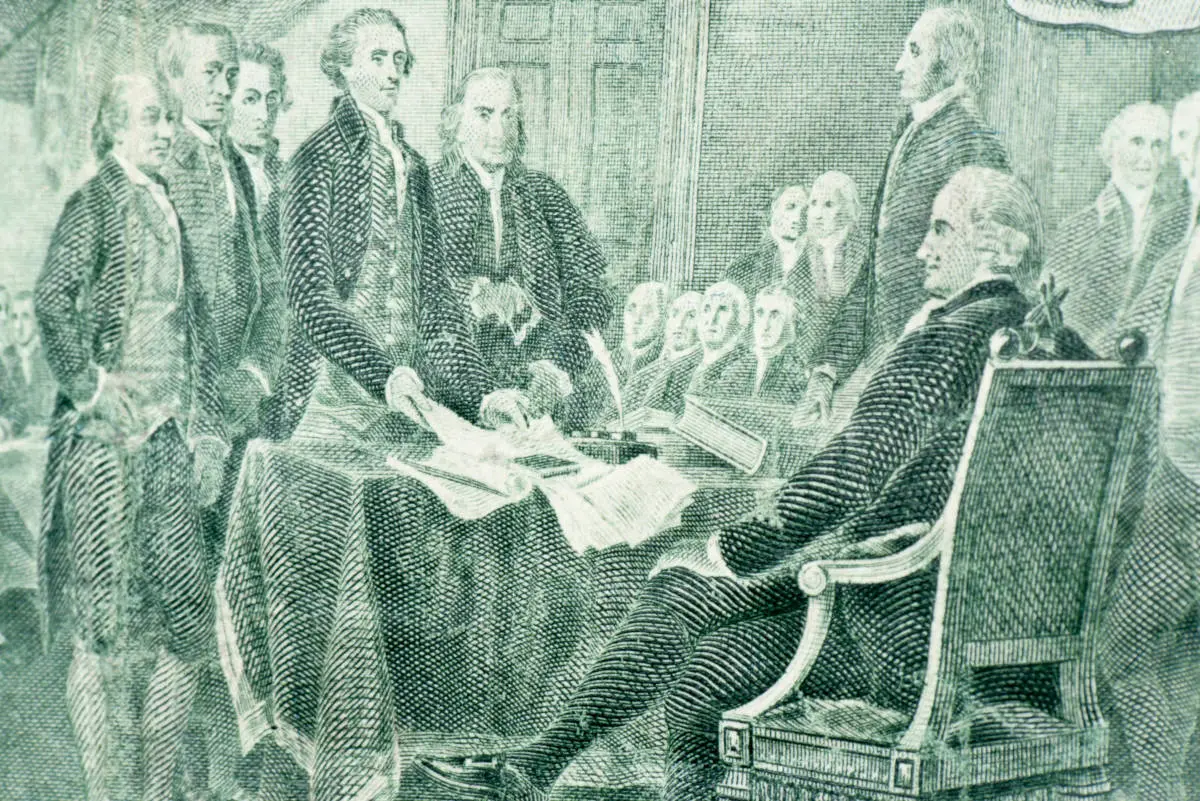 Though the Declaration of Independence, initially drafted by Thomas Jefferson, was revised and adopted by Congress on July 4, it isn't wrong to consider the entire month of July to be America's birthday. It was actually on July 2 that America's colonial delegates, after learning British ships had arrived at New York's harbor, agreed to declare independence from Britain. Secession from English rule had been discussed in the halls of Congress for weeks, but the arrival of warships forced a decision, as George Washington's Continental army suddenly found itself within striking distance of King George III's navy.
Still, America wasn't formally born until month's end. After final approval of the Declaration of Independence, it took over two weeks for the document to be written perfectly on parchment paper, in a process called "engrossing," only after which delegates could actually put pen to paper. The actual signing of the famous document took place on Aug. 2.
Gargantuan amounts of grub and grog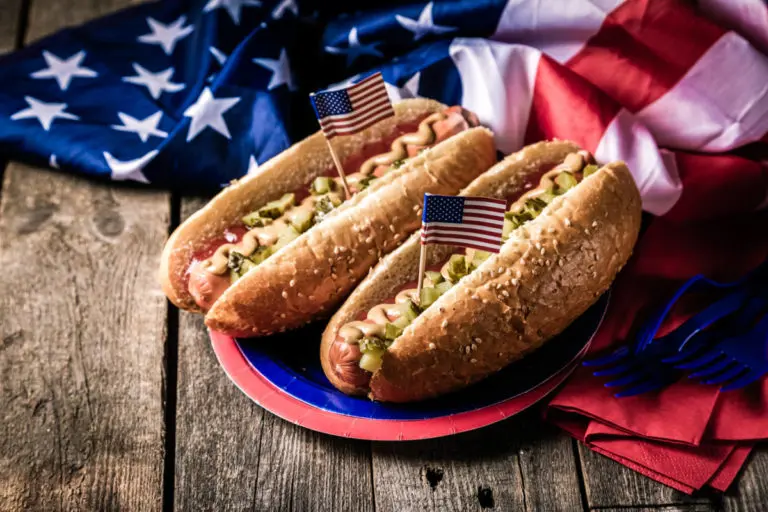 Freedom is never free. and every year, according to 2019 report by WalletHub, our nation's July 4 grocery bill exceeds $7 billion; almost $804 million of which goes toward beef for burgers and steaks. Roughly $370 million is spent on chicken for sandwiches and salads, and, for fans of frankfurters, well over 150 million hot dogs will hit the grill across the nation.
The Fourth of July also happens to be America's number-one beer-drinking holiday, with over $1 billion in brew typically purchased. Wine is another popular drink, with about $570 million sold on the day.
Fireworks by the boatload
Though fireworks were first launched in Liuyang, China, around 200 B.C., for most Americans, the bangs, booms, and flashes of sky mortars and colored fountains will always be associated with the Fourth of July. From major corporate buyers and sports teams down to individual citizens, America collectively spends more than $1 billion on fireworks every Fourth of July. Two-thirds of all Americans say attending a fireworks show is their favorite Fourth of July activity, according to recent polls. The runner-ups? Eating and going to the beach.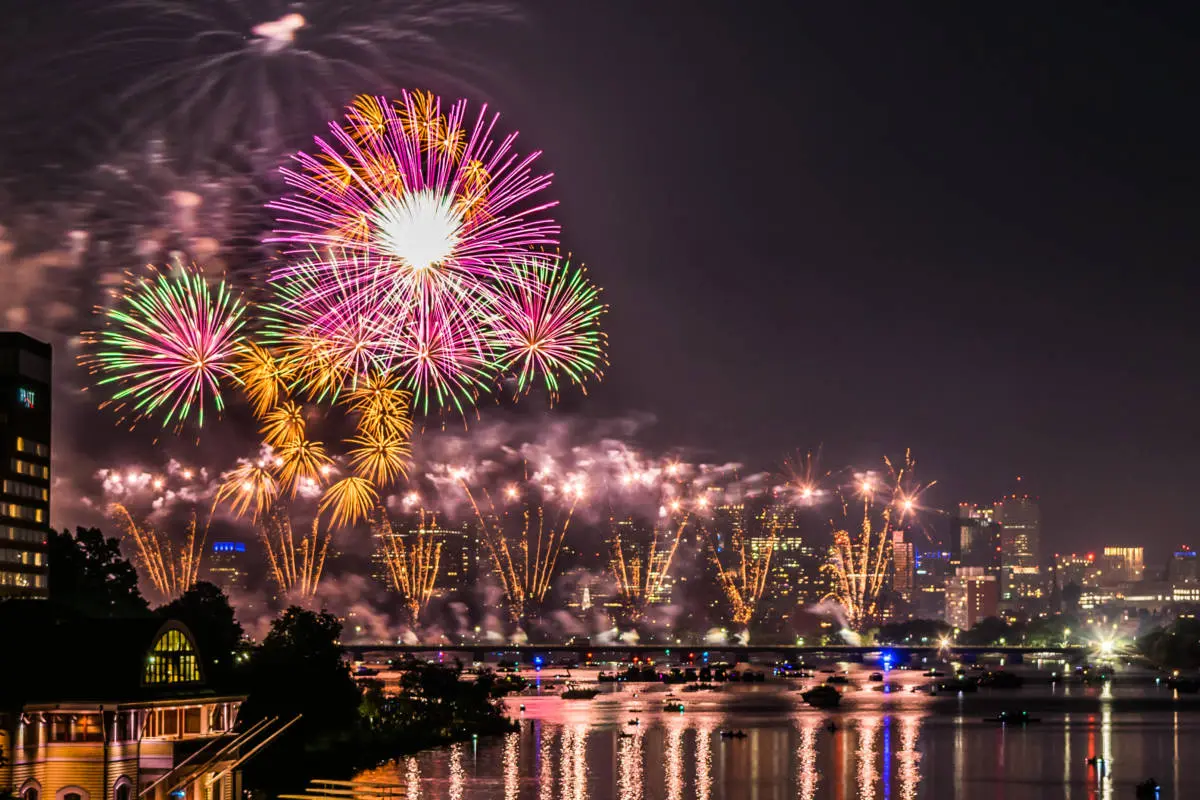 "One of the best ways to celebrate is by watching the Boston Pops' Fourth of July concert and fireworks display, either in person or on TV," says Alice Tsang, U.S. historian and director of global partnerships at Gordon College in Weeham, Massachusetts.
If you're planning a show at home, by all means enjoy the sights and sounds but do be careful — nearly 70% of fireworks injuries in our nation, to both organizers and viewers, happen during late June and mid-July.
---