The recipes in our series "Homemade Gourmet" take the thought and time out of cooking without sacrificing their flavor or gourmet appeal. This Bundt cake French toast Recipe by Kellie Hemmerly from The Suburban Soapbox is a simple-to-make dish that will be a hit at any brunch.
Breakfast and brunch are my two favorite meals. They're two of the only times when you can pass dessert off as the main course and nobody will even bat an eyelash.
This French toast recipe goes from a sweet morning staple to a decadent dessert for breakfast with slices of Bundt cake in place of thick challah bread. Each slice is dipped into a vanilla-kissed egg wash and fried in butter. There's no need for maple syrup here; just sprinkle a bit of powdered sugar on top and serve with fresh berries or any seasonal fruit. Your guests will think you're a culinary wizard.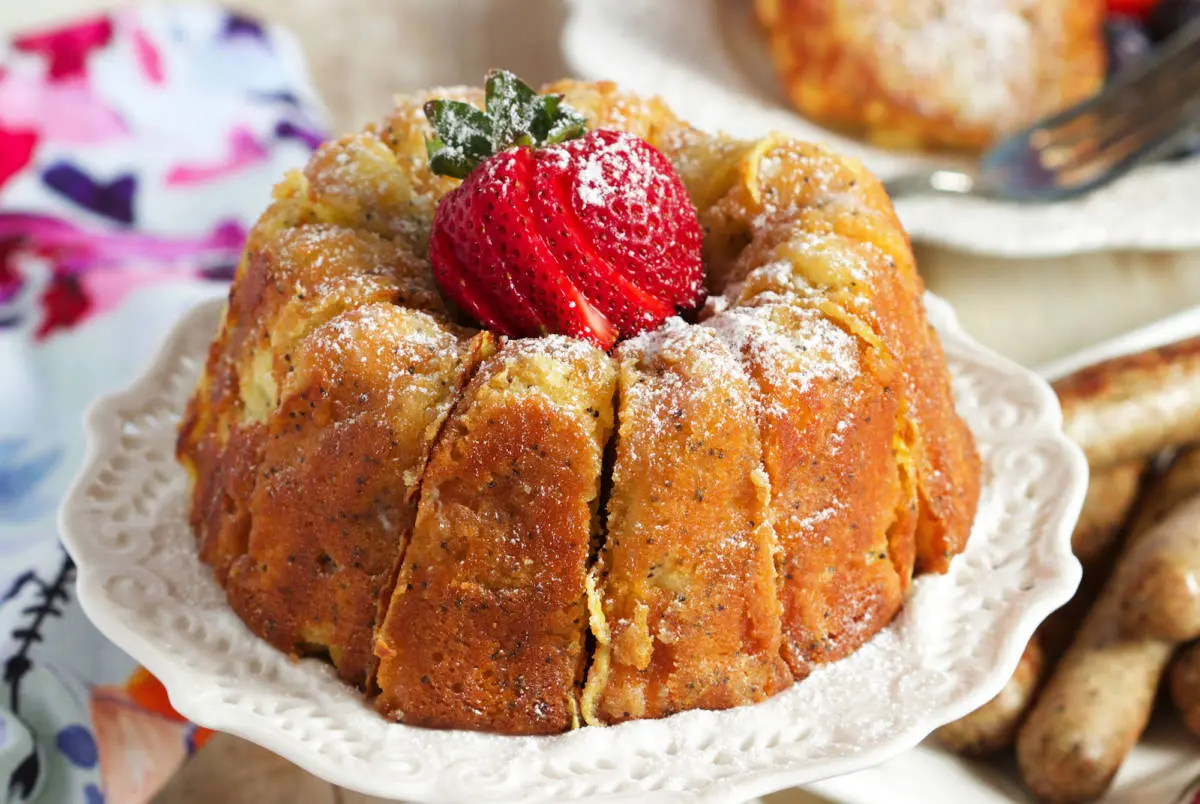 Bundt Cake French Toast
Ingredients:
2

large eggs

1⅓

cups

Milk

1

teaspoon

vanilla

2

tablespoons

salted butter

powdered sugar

(optional)
Instructions:
Slice the Bundt cake into 8 equal pieces.

In a medium bowl, whisk together the eggs, milk, and vanilla.

Heat a non-stick skillet over medium heat and melt the butter in the skillet.

Dip a slice of cake in the egg mixture, making sure to coat all sides and allowing the excess to drip off. Place the cake in the skillet. Repeat with remaining slices.

Cook the cake for 2-3 minutes or until golden brown. Flip the slices over and cook for an additional 1-2 minutes or until golden.

Serve immediately with a sprinkle of powdered sugar, if desired.