In "Board Games," learn to level up your Sunday brunch, create a holiday board with all your favorite cookies, or style a cheese board for a night in — we have tips for creating all of them. This festive Halloween snack board comes from Abby Guido at Beijos Events. Along with the delicious combination of caramel and chocolate with seasonal fruit, a salted caramel cheesecake finishes the board for a snack setup perfect for sharing at your spooky party.
I'm always down for a good trick, but when it comes to Halloween, the part I love the most are all the treats. The kids can have their sour candies and peanut butter cups and wafer sticks — I'm in it for the chocolate and caramel goodies, which I thoroughly enjoy eating with seasonal fruit. Fruit, on Halloween? I know, it sounds blasphemous. Look, I love the sweets as much as the next person, but the combination of sliced fruit with a dish of creamy caramel dipping sauce screams Halloween snacking to me.
---

---
How to create a Halloween snack board
Setting up this Halloween snack board is a breeze. First, start with my favorite fall treat, chocolate-covered apples and pears, both of which have a layer of caramel under the chocolate. Then, add a dash of crushed nuts or an extra chocolate drizzle to create a festive seasonal look.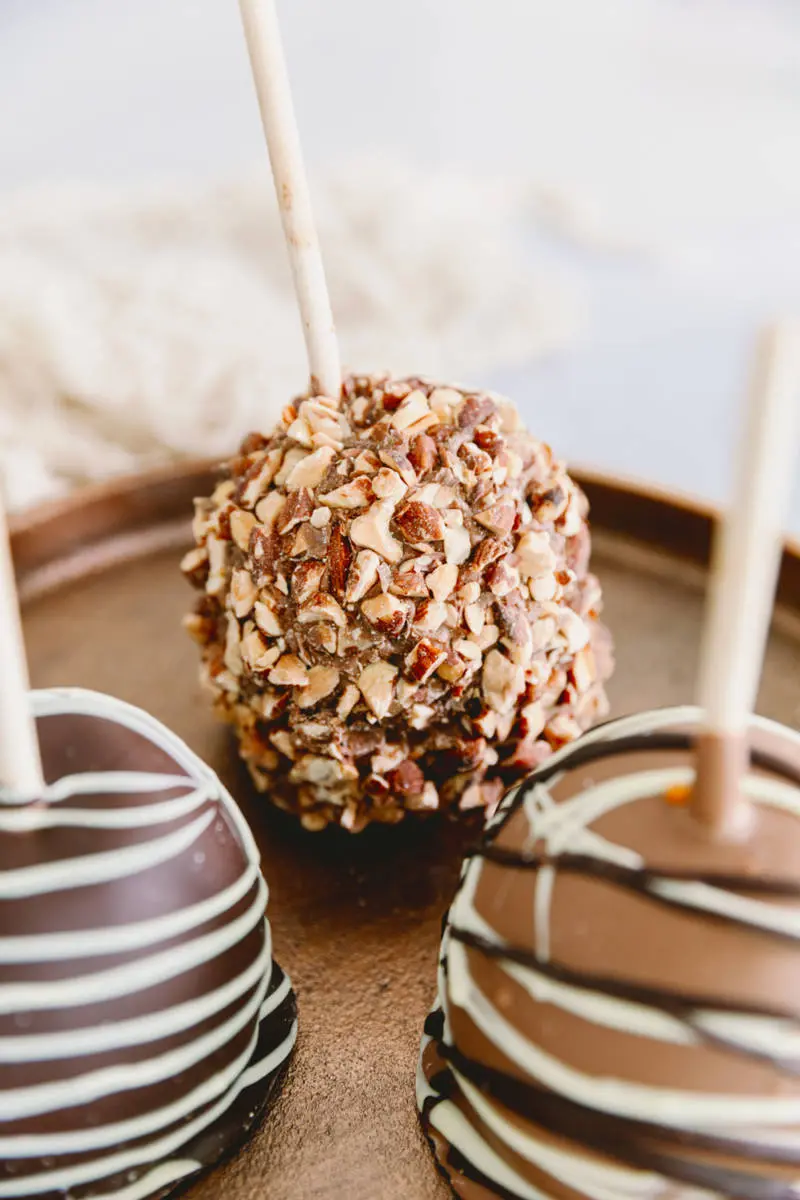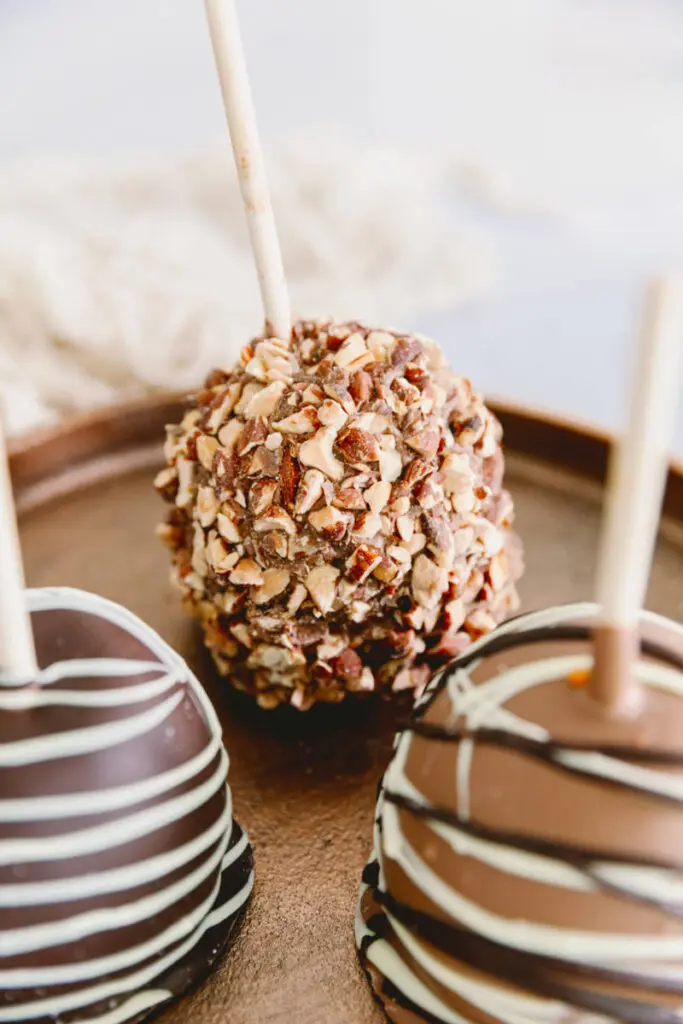 I put out some sliced apples and Royal Riviera® Pears with a side of caramel sauce for dipping. It is apple and pear season, after all, so we might as well take advantage of it.
The finishing touch is the delicious salted caramel cheesecake. With layers of chewy blonde brownie, creamy caramel mousse, and sweet salted caramel, even cheesecake haters won't be able to resist. Cut the cheesecake into individual slices, and then add them to the dessert table. (Don't be shy about cutting yourself a slightly larger piece.) Then, sprinkle a few extra sea salt flakes on top of the cheesecake for presentation and an extra sweet and salty contrast.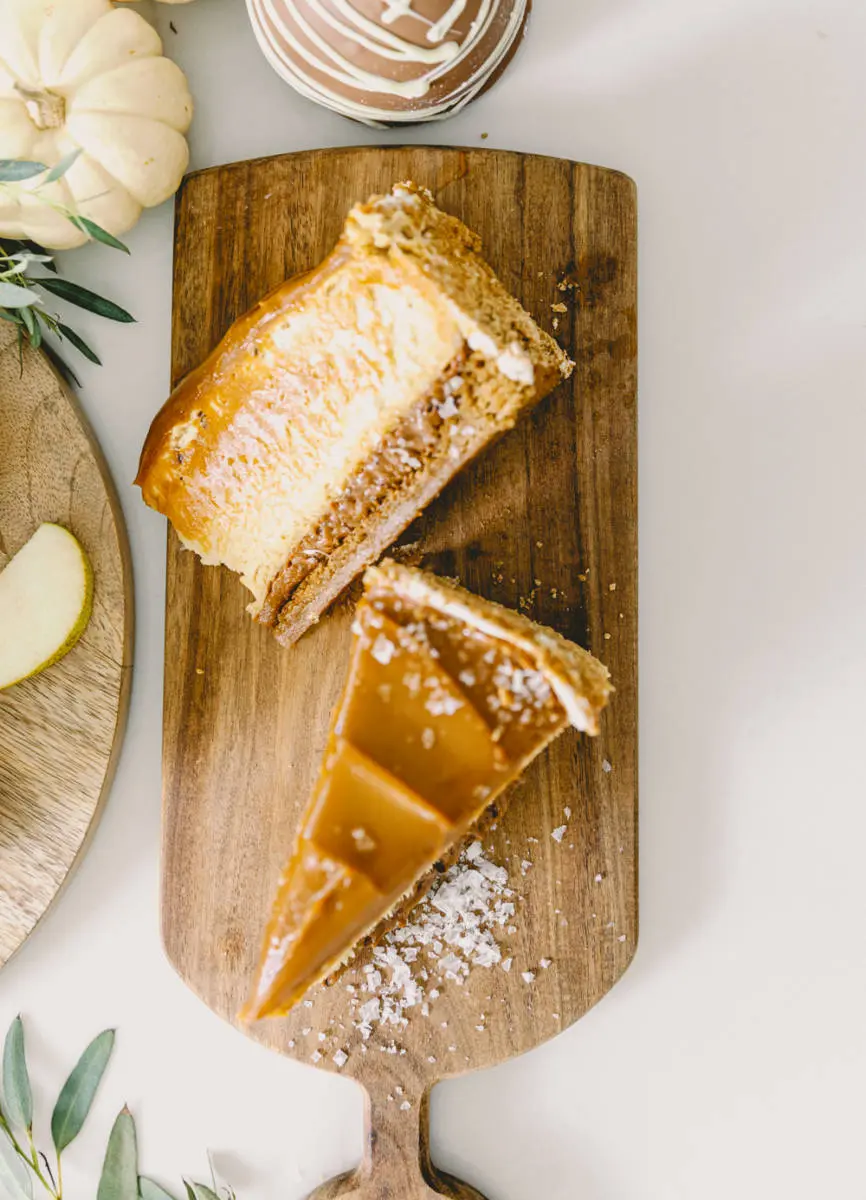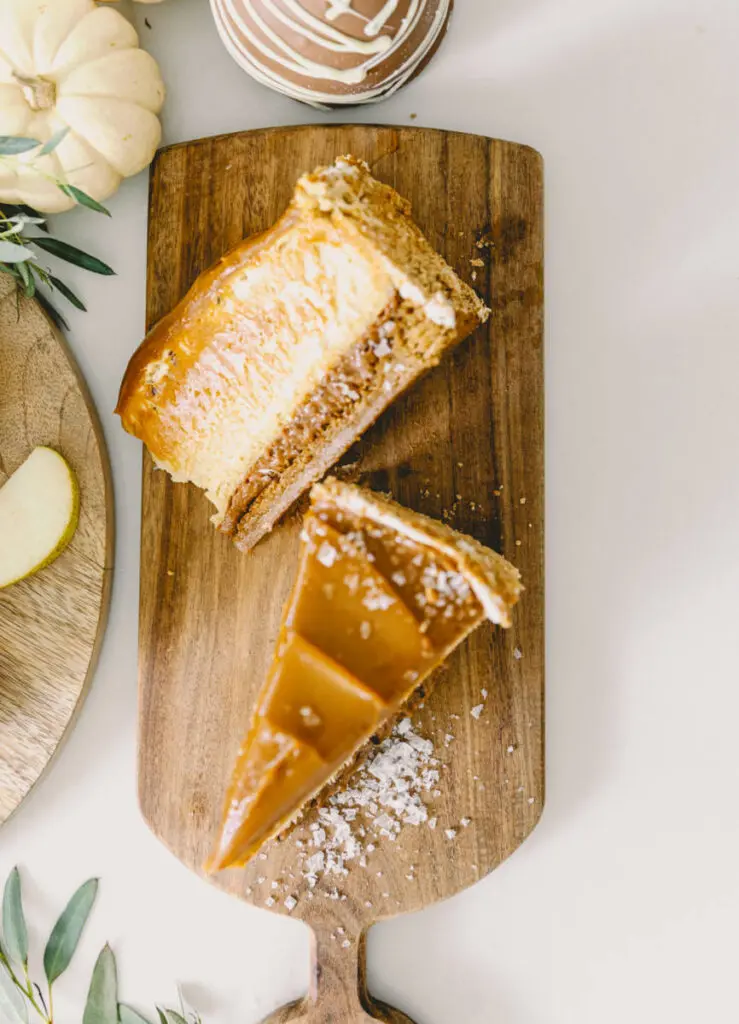 Sprinkle more salt on the caramel sauce, and set out a bowl of chocolate chips to pull all the components on the board together. Don't forget the fall décor: Little pumpkins, colorful leaves, and a few spooky decorations give this board the full Halloween effect.
You know what else will put you in the holiday spirit? Adding a pumpkin dessert or a Witch's Brew Cocktail.