Effortlessly make every moment a reason to celebrate with the addition of a chocolate-covered strawberry delivery. They're an elegant treat as impressive as they are sweet.
These extra-large berries are shipped to artisan confectioners who carefully dip each berry by hand. Only pure milk, white, and dark Belgian chocolate are used to create these exquisite fruit desserts. Each of our chocolate-covered strawberry gifts includes overnight shipping and cold gel packs to ensure that they arrive in perfect condition.
In addition to the classic presentation of berries dipped in rich, creamy chocolate, our collection of chocolate-dipped strawberries includes treats for all occasions. For instance, we offer strawberries hand-decorated with messages written in white chocolate letters for specific events, like birthdays or graduations.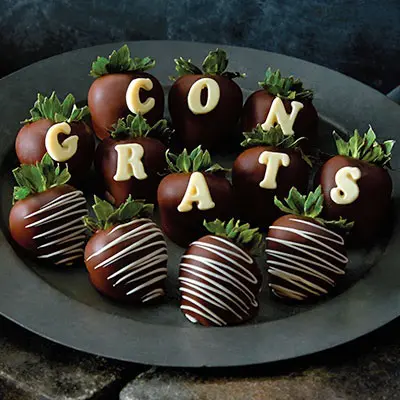 They also make wonderful Valentine's gifts.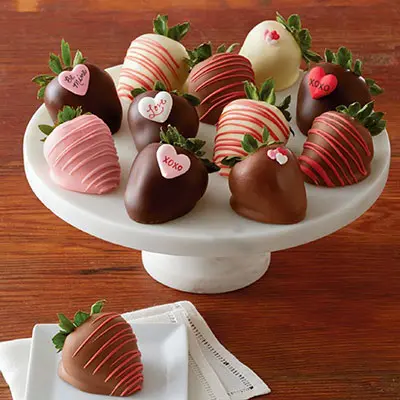 When it comes to decadent chocolate-covered fruit gifts, only settle for the best. Chocolate-covered strawberries make it easy to celebrate in style.