We're always on the lookout for new and innovative products, but heritage is an important part of the Harry & David tradition. We thought we'd share a couple of our advertisements from decades past to show you just what we mean.
Take our original Tower of Treats® Gift, for instance. It was a runaway bestseller during the holiday season when it was introduced, and it proved so popular that we had to create one to sell throughout the rest of the year.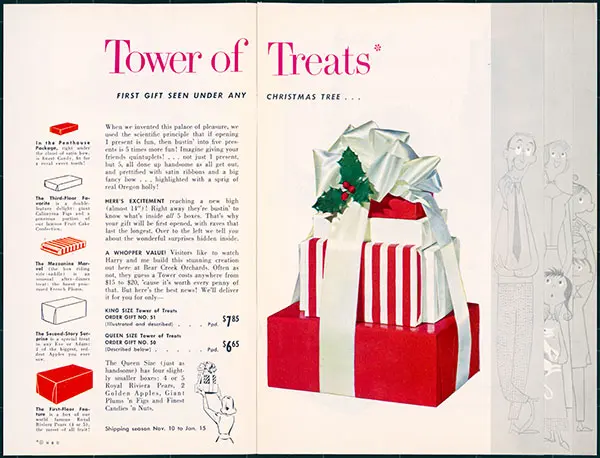 When we started creating our line of gifts to celebrate our 80th anniversary, we drew inspiration from previous gifts we'd created, striving to both honor our heritage and create something new and exciting. As one example, our 80th Anniversary Gift Tower actually presents a modern take on the packaging used for the original Tower of Treats® Gift, from the red and white boxes to the holly garland and white ribbon.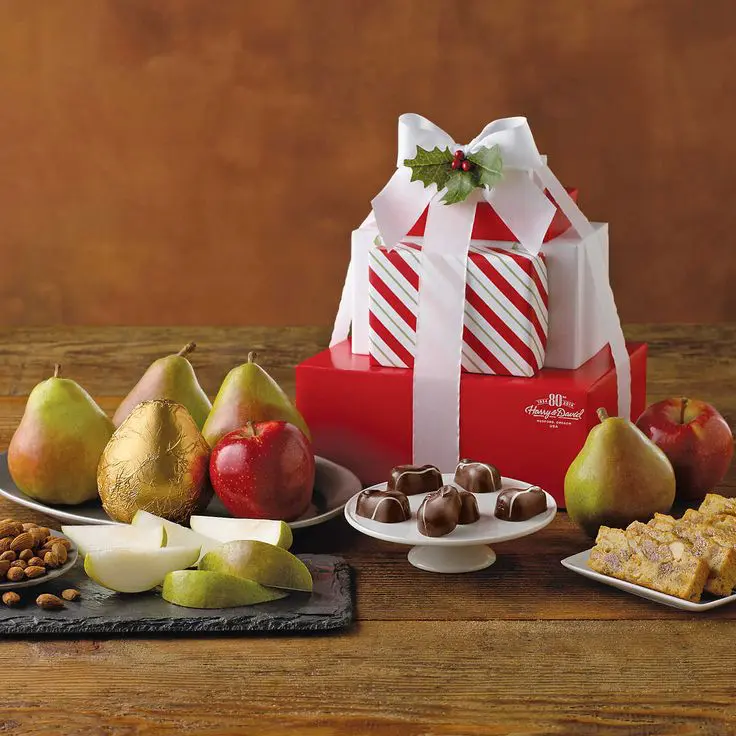 The Book of Christmas Gifts from 1959 is another iconic design that we still incorporate today. Our Book of Christmas Cookies gift, which is filled with a generous assortment of cookies from our Southern Oregon bakery, remains popular today.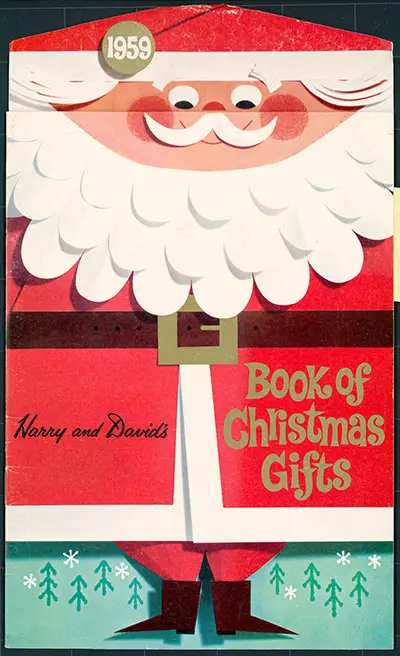 To see our entire selection of gifts—including holiday gifts, gourmet gift baskets, and more—please visit HarryandDavid.com.