Whether you're planning a picnic or preparing a holiday feast, deciding which wines to uncork is just as important as choosing what flavors you'll be savoring. Gone are the days when red wine is saved exclusively for meat, and white wine is the only partner for fish. One of the fun things about learning how to pair food and wine is exploring a wider spectrum of wine possibilities rather than hardline directives on what to drink.
As international foods — from American regional barbecue to Persian stews to flavor profiles that encompass more plant-based choices — reach a wider audience, diners and home cooks have become more daring, expressive, and articulate in their tastes. Knowing what works well in a food and wine pairing is often more intuitive than we give ourselves credit for. Here are four tips to help you select wine for your next culinary adventure.
Match the flavors with textures
When choosing a wine to pair with your food, watch out for a dominant wine flavor that may overtake a delicate food flavor. A light fillet of sea bass will get lost under the intense jam like fruit and spice of zinfandel. But don't shy away from a floral French rosé or a rounder, fuller white to meet the fish's inherent oiliness. If you start to home in on two key factors — the flavor profiles most prominent in your dish and the texture and weight of both the wine and your food — matchmaking comes naturally. Let's look at some examples.
A flavor profile that is sweet and sour, such as a Chinese chicken dish, may fare better with a bigger, bolder, fruit-driven zinfandel as a contrast. But don't discount a white wine with lots of body, like a buttery, oaky chardonnay with tropical fruit notes, to balance the flavors. And an herbaceous white wine, like sauvignon blanc, is a great pairing for pork chops marinated with fennel seeds.
Or for lighter meat, like Thanksgiving turkey, think lighter reds with good acidity, such as a lighter-style pinot noir from the United States or Burgundy, France, as well as lovely light gamay (also known as Beaujolais). These wines have less tannins and softer fruit so that they don't overpower the meat. But they also have enough structure to stand up to the hearty texture.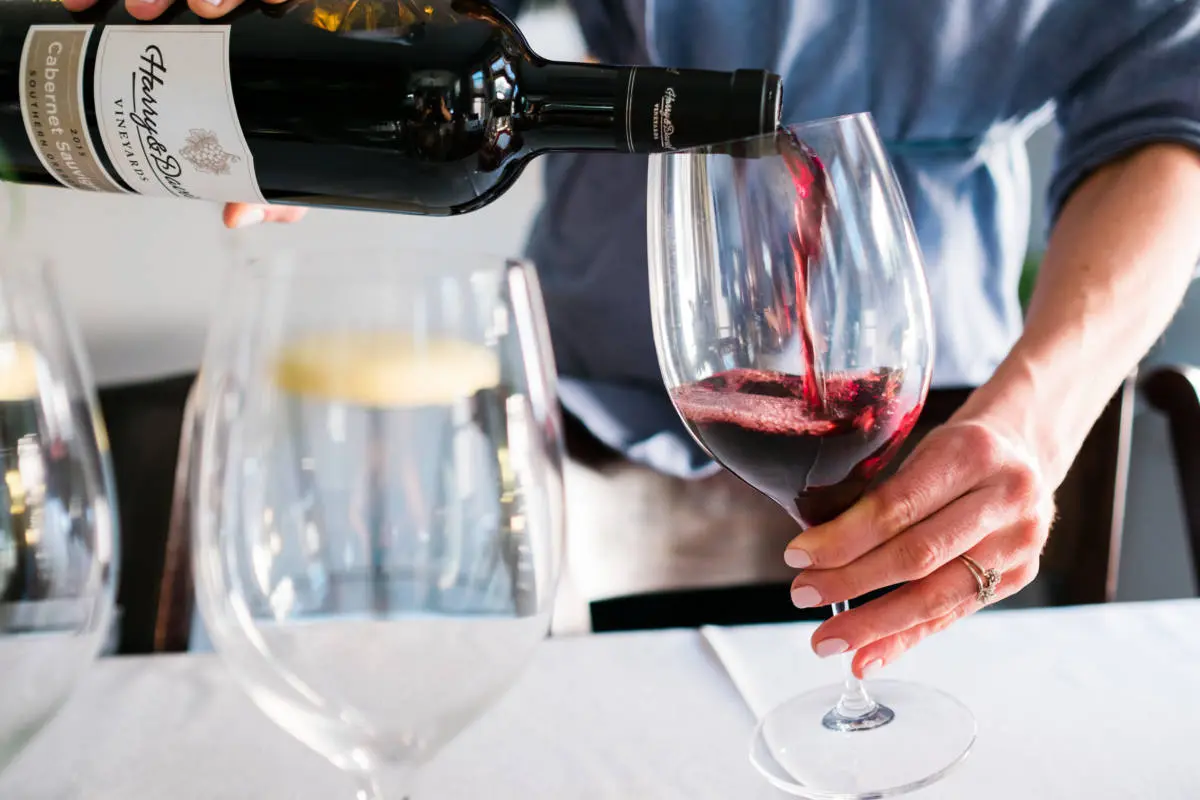 From crispy fried chicken to a creamy chicken salad sandwich, the food's texture can also influence your wine selection. By keeping in mind the crackle of the chicken skin or the velvety mayo in a sandwich, you might choose young fresh white wines whose minerality and zip offer a study in contrasting the food's texture. The bubbles of a lovely sparkling wine or Champagne would also work beautifully.
If a rich and flavorful beef stew is on for dinner, think in terms of a wine that hits the savory herbs – rosemary or thyme, perhaps — and the deep meaty notes of your dish. Often, red wine is perfectly paired with more decadent meat dishes, but you are not limited to big, bold cabernet wines as your go-to red. Think of a lighter, racier red, like an Oregon pinot noir with a good acidity that will cut through the deep flavors of your meal.
Match the wine and food origin
Take a look at your wine label. Chances are, if your grapes are grown on a Tuscan hillside, any dish that makes use of flavor profiles from that part of the world is sure to be a great match. Basil, parsley, thyme, chili flakes, peppers, stewed meats, and salty cheeses all conjure up Tuscan cuisine, and it's no surprise that those flavor profiles can be found in the fragrance and body of the region's wines.
An excellent Chianti made from the sangiovese grape has a stewed fruit and spice quality that pairs organically with the flavors in a Tuscan-inspired pasta dish with sausage. That logic works in reverse too. Are you thinking of a seafood pasta for dinner? Look for wine varietals grown in coastal regions. The grapes take on the characteristics of their environment: Those salty sea winds that influence the grapes in a bottle of wine from Liguria are perfect for spaghetti with clams. Trying your hand at paella? Look for Spanish reds to complement the array of flavors in that dish.
Learn what you like
But the key is to taste, taste, taste. And taste some more. Relying on outside experts to tell you which wines pair best with what dish has excellent value, but at the end of the day, a taste for a specific wine is subjective. That's why informal tasting events with friends that offer room to explore can not only begin a love affair with new wine but also demystify and help you take ownership over your food and wine matchmaking skills.
Select a wine by country or category and taste everything you can — from wine-based aperitifs to begin a meal, to after-dinner wines, like sweet wines and port, to offerings of every color in between. And with each new taste experience, you will begin to build a wine vocabulary that feels comfortable and, more important, like your own. No matter if you can't quite pick up on the "chalky soil," you're sure to pick up tastes and color and weight (aka body of the wine). And with each taste experience, you'll begin to discern citrus notes, flowers, tobacco, leather, and spices that sommeliers commonly reference.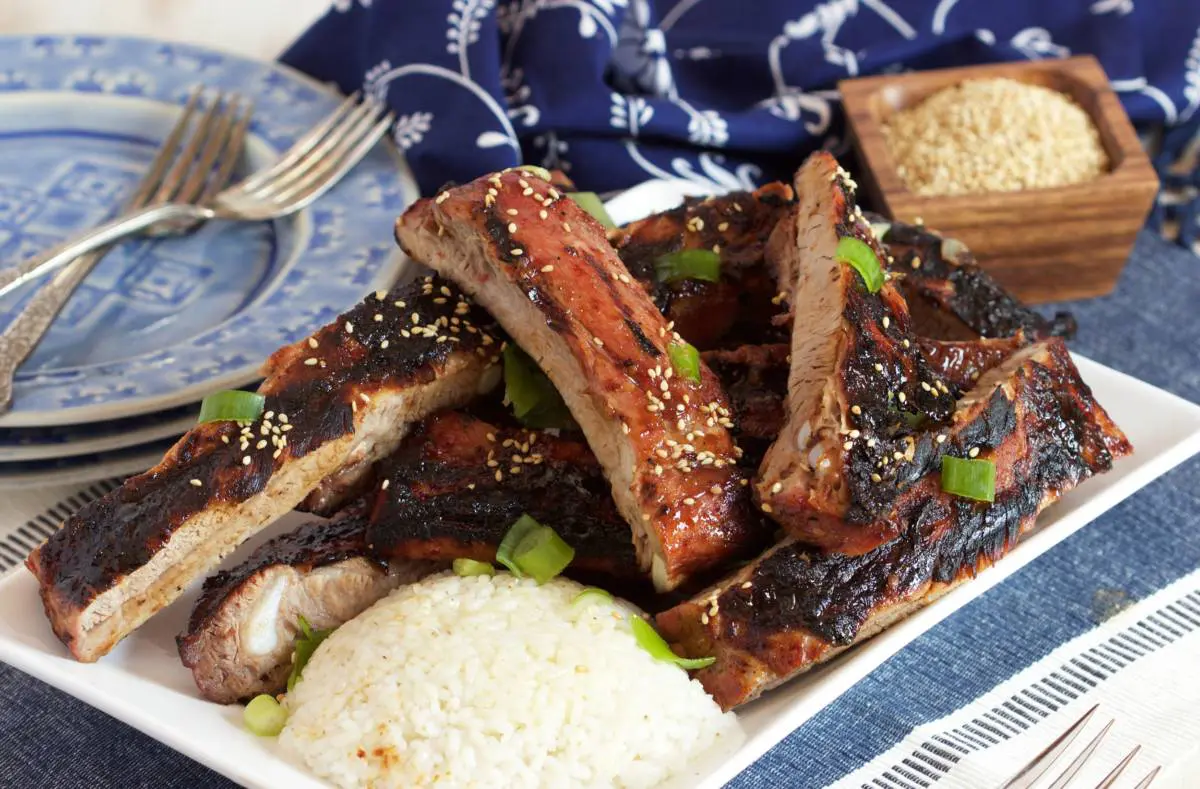 Sometimes a gooey rack of ribs pulled right off the grill calls for a delicious, spicy shiraz. And sometimes all you can think of is how well that sweet barbecue sauce you slathered on would be served by the minerality and light floral lift of a great Provence rosé. Or perhaps consider the cornbread, coleslaw, and accompanying barbecue dishes that might appear on the table. A slightly sweeter white wine, like a French or German gewürztraminer, can also shine with this meal, capturing the spectrum of the grilled meat.
It's in your hands
Wine and food matches can get as granular or as broad as you wish. The next time you are out for dinner and the end of a hearty meal draws near, you might find yourself skipping dessert and reaching for a deep red port that has notes of chocolate. Or perhaps the next time you try a new recipe that includes dried limes, you'll think of the racy, limey notes you tasted while exploring wines from Germany.
Wine and food pairings can provoke a sense of confidence in the kitchen that goes hand in hand with trying new flavors. Your cooking and your wine knowledge will grow! And if all else fails, just keep tasting.
---