These tips on small gatherings come from Tiffany of Easyylivin. Gather a few friends with some charcuterie and wine, and get ready to celebrate the holidays with quality time and delicious snacks!

It's safe to say this year has been different than expected. The way we think about sharing time with family and friends has been rocked to its core, but one of the best things about the human experience is our ability to adapt, get creative, and find joy!
This holiday season, there are plenty of ways to celebrate one another's company while staying safe and enjoying some seriously delicious treats. You can always share the joy with Christmas gifts or homemade presents like printable holiday cards. If you're getting together with a small group in person, though, here's how my loved ones and I are going with the flow to celebrate (safely) in style.
Tips for Hosting a Small Gathering
Group Size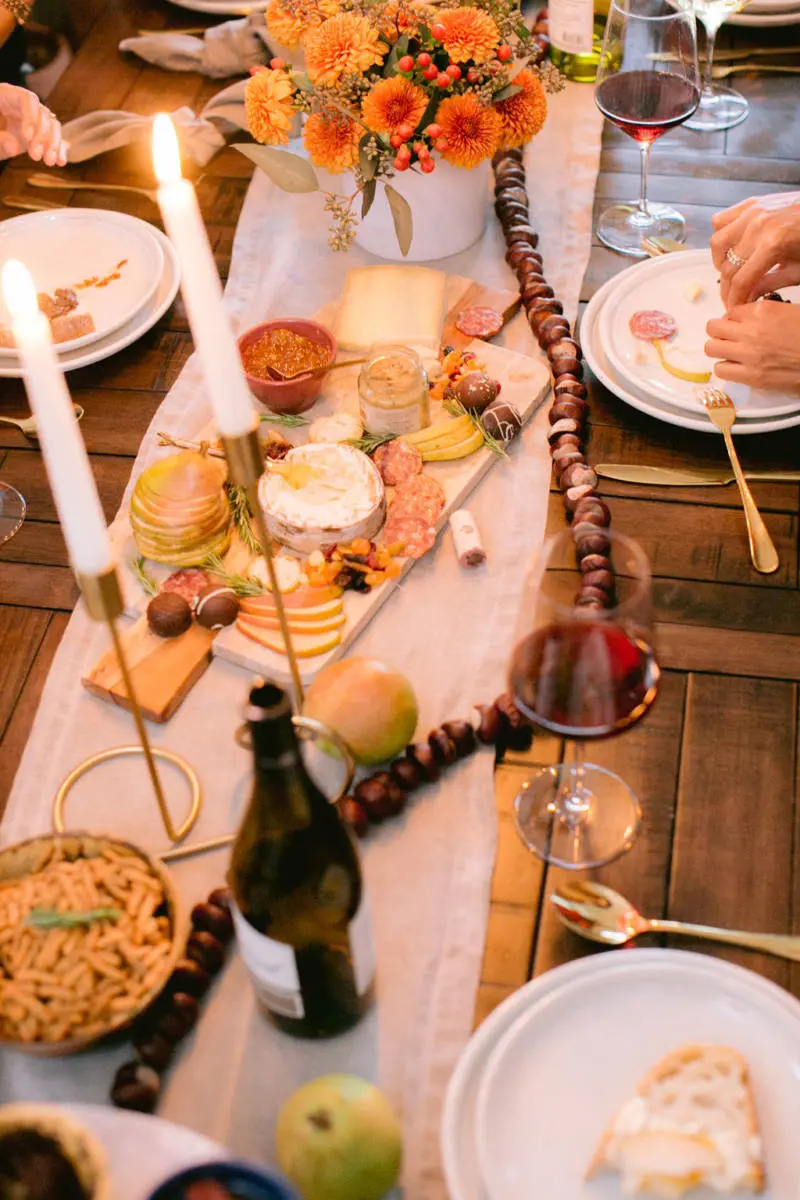 First, we're scaling our group size to a much more intimate setting. I love a big party as much as anyone, but I also love time to truly connect on a deeper level without distractions. Having a glass of wine in hand at the same time doesn't hurt! Gathering three to four of your favorite people would make your gathering a truly warm experience. With a smaller group size, you can also focus on providing them with a beautiful, connected gathering.
What to Serve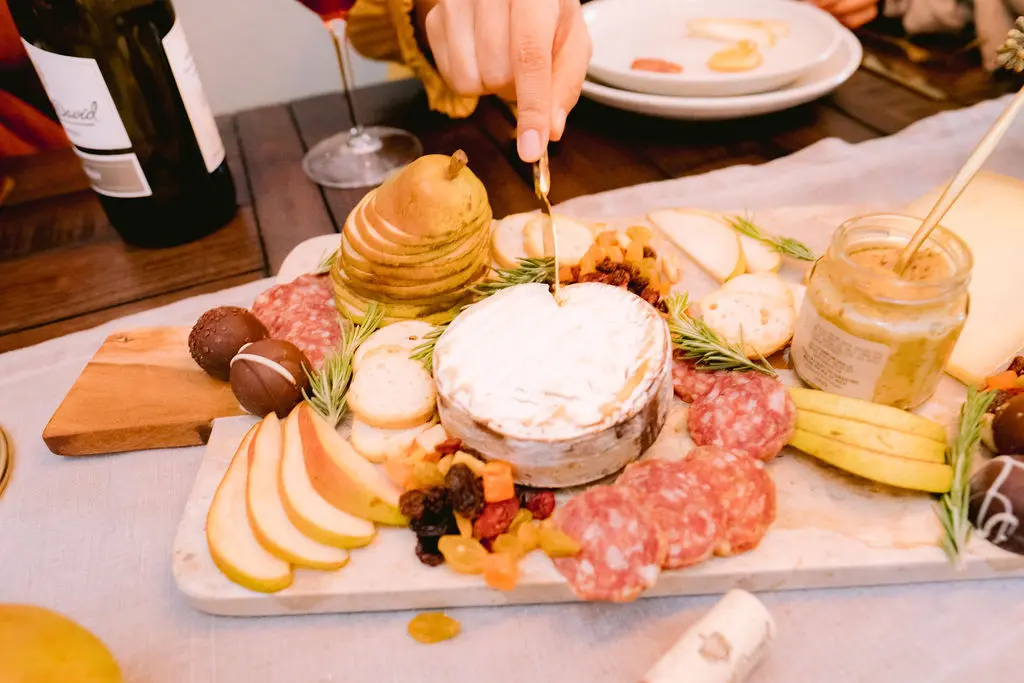 With a smaller party, you can forgo arduous amounts of cooking. Opting for heavy appetizers and accompanying beverages save you time to focus on your friends and family, and charcuterie boards are always a crowd-pleaser! Meats, cheeses, tapenade, and jams are savory and filling options that you can base the charcuterie board around. Add a decorative loaf of bread from your local bakery and fresh fruit like Royal Riviera Pears, and you're sure to fill tummies and hearts.
How to Serve it
Pro tip: Whether you're serving three people or thirty, preparing the night before is a life-saver! Sausages can be sliced and fruit can be washed. Tapenades and jellies can be paired with their future home by setting out any bowls or ramekins you plan to use, along with serveware such as spoons, cheese knives, or a breadknife.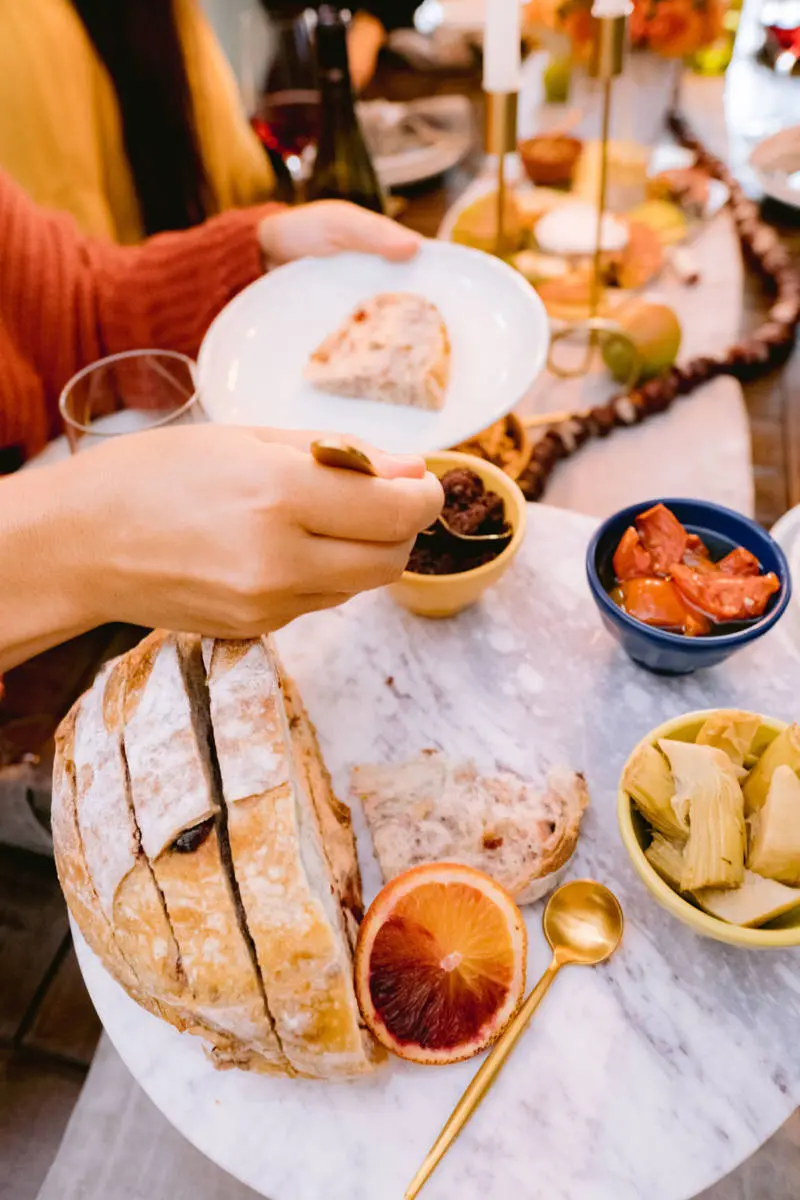 I love putting Harry & David's marinated artichokes, peppers, and other goodies in their own ramekins. It provides a beautiful way to easily graze and preserves the rest of each jar for future snacking. It also keeps your table clear of smaller items like lids that create clutter and take away from your presentation.
Atmosphere
Speaking of your table, your options are endless! Whether you place a single sprig of eucalyptus in a bud vase or you go for a full floral arrangement, adding greenery to your table is a quick and natural way to elevate your space. Candles provide warmth and coziness. Cloth napkins are always optional, but definitely add an extra touch of elegance that's hard to beat!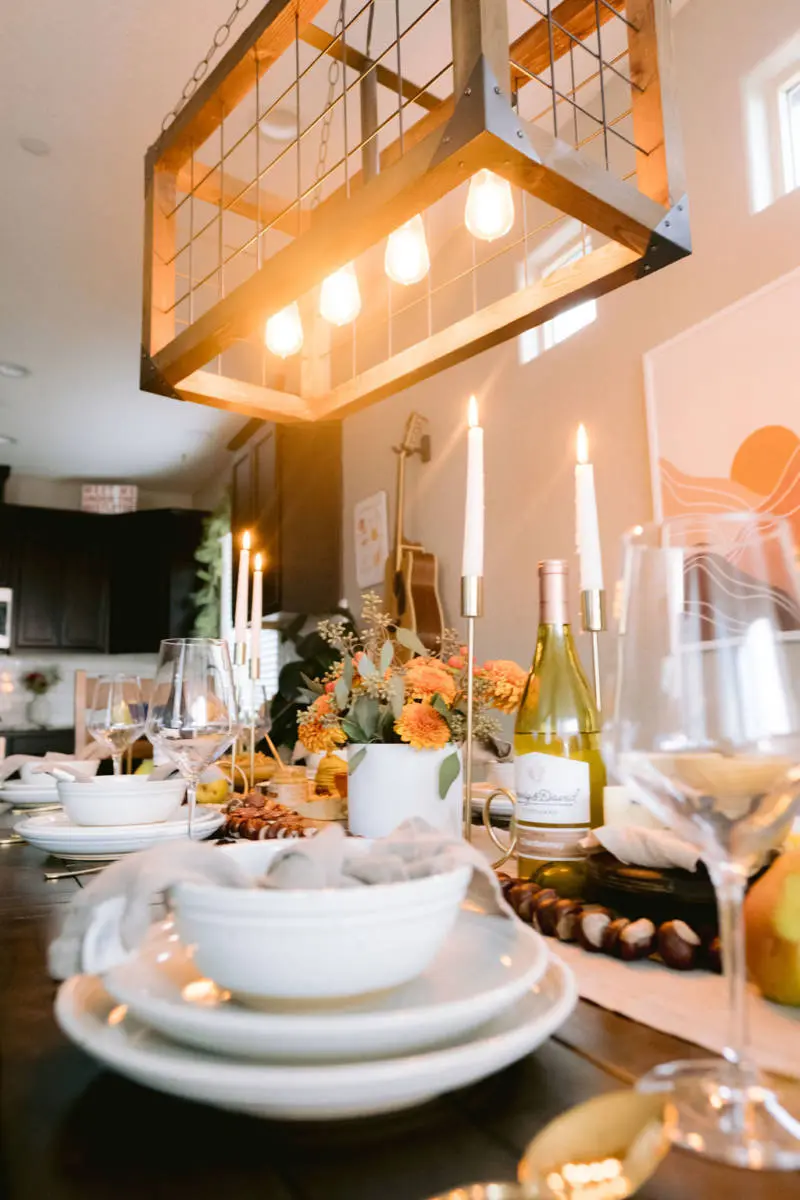 Above all, it's the company you keep and the relationships that you've sustained through this year that will make your gathering special. No matter what your table looks like, be sure to enjoy some quality time and delicious grazing with your favorites. It's what the holidays are truly for!
Our series Staying Connected features the many ways you can keep in touch with loved ones from afar. From stories highlighting generosity to tips on staying connected, we'll bring you expert advice, inspiration, and ideas to help you maintain contact with the people who matter most.