Learn more about the wonderful world of wine in our series "Uncorked," where we explore everything from winemaking and wine lingo to wine drinking and wine pairings. A wine label has a lot of information on it — keep reading to better understand what all of it means.
Trying to decipher the information on a wine label can be daunting. There are a whole bunch of numbers, as well as hard-to-pronounce words that may or may not be grapes. Add to that the geography lesson you get with all of the names of states and regions. And sometimes the label just has a really cool drawing on it, so you have to go it alone.
Here is a cheat sheet with 10 steps to help you read a standard U.S. wine label. Commit this to memory, and you will no longer feel stuck in front of that imposing wall of bottles at the wine shop, trying to figure out what to buy.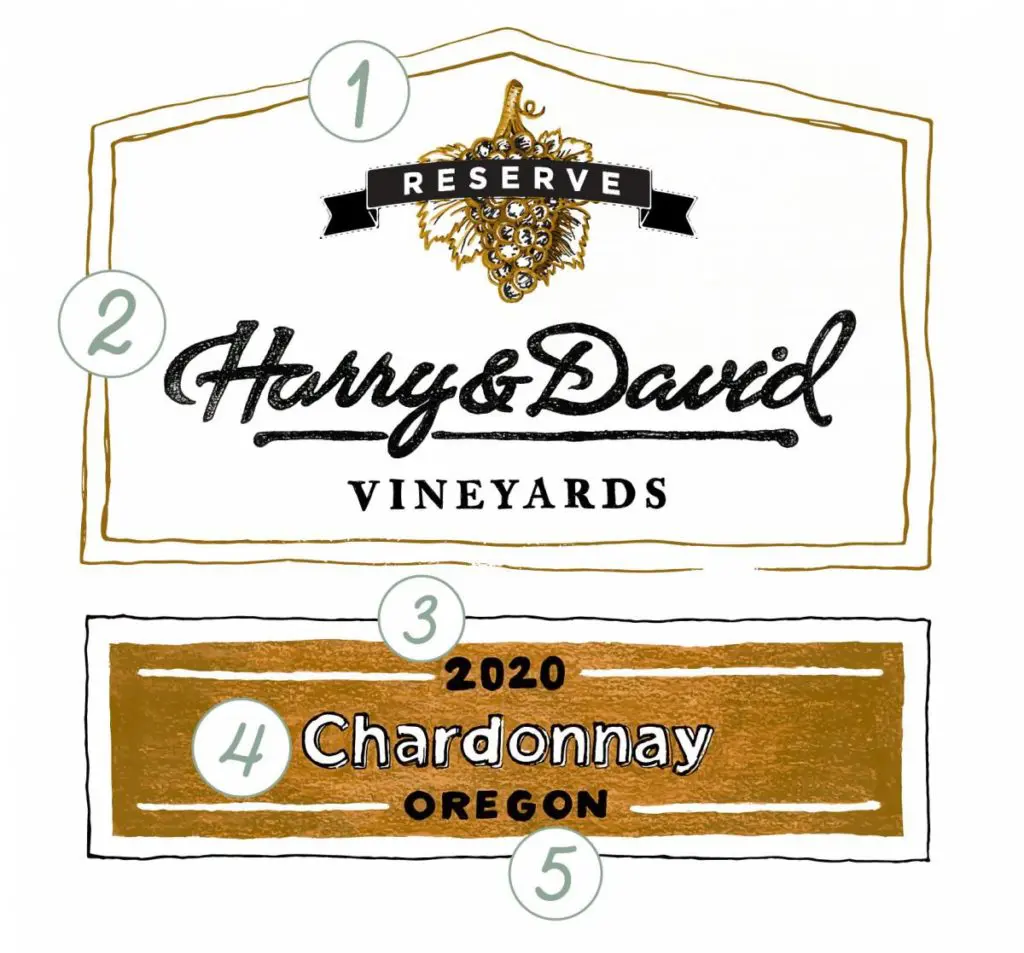 1. Reserve
The word "reserve" designates that the wine is aged longer and of higher quality, so it will cost more, but it is not often seen on domestic wines — it's more common on bottles from Spain (Reserva) and Italy (Riserva).
2. Brand or Producer Name
This is the name of the winery or producer that makes the wine. It's usually the largest lettering on the label, and it can be an actual name like Harry & David.

3. Vintage
The year the grapes were grown and harvested. This is often found around the neck of the bottle on many European wines.

4. Varietal
This is the type of grape or grapes used in the wine, such as sauvignon blanc, riesling, or sangiovese. U.S. regulations require that when multiple varietals are used in wine blends, the percentage of each grape must be listed on the label, with the total equaling 100%.
5. Geographic Location or Appellation/Sub-Appellation
This can be the name of the state the wine is from or an American Vinicultural Area (AVA) within that state, like Napa Valley in California or Willamette Valley in Oregon. If the name of an appellation appears on the label, 85% of the grapes in that bottle need to come from that region.
6. Type of Wine
Some wineries will name their wines to make them more marketable; others will simply list a description here, such as red, white, sparkling, still, dry, or sweet.
7. Vineyard Name
Often wineries will list the vineyard, plot, or block of grapes on the label. They can only put this name on the label if 95% of the grapes in the bottle come from that vineyard.
8. Net Contents
The amount of wine in the bottle. Full bottle is 750ml (four glasses), half bottle is 375ml (two glasses).
9. Alcohol by Volume (ABV)
Usually found on the front or back corners of the label, ABV is the indication of how much alcohol is in the wine — 12.5% is low, and anything over 15% is a high alcohol content for wine. U.S. law permits the actual percentage to vary by as much as 1.5% from what is on the label.
10. Contains Sulfites
Acknowledges that sulfites, those natural compounds produced during fermentation that are hissed at and booed for causing wine headaches, are in the wine. Very few winemakers will list their actual sulfite content.