Grief is a complicated topic in the best of times when we have our friends and family able to readily support our losses. Yet, grief and grieving have become even more complicated due to the challenges of COVID-19.
"There are no rules in grief. There is no one model," said foremost grief expert and Grief.com founder David Kessler in a recent conversation. Yet navigating death and loss in the wake of the COVID-19 pandemic has challenged us even further. I spoke to experts who work within the sympathy space to understand better what is happening with our emotional well-being as we navigate this complicated moment in our history.
"When families aren't able to say goodbye to their loved one in the way they might like, their grief journey gets off to a bumpy start – and this can lead to what's called "complicated grief," shared Anthony Kaniuk, Director of Industry Relations for the National Funeral Directors Association in a recent discussion. "For some, complicated grief may simply mean that their grief journey becomes more protracted, and it takes longer to find a place of healing. For others, the consequences may be more serious, leading to depression, substance abuse or other more serious issues."
Navigating grief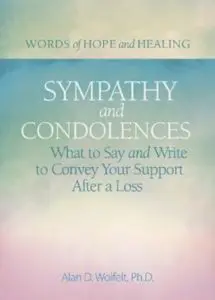 This grief may also extend for longer than we imagine. I was saddened to learn about research on other mass trauma moments like Hurricane Katrina or Superstorm Sandy, which showed that an average of 15% of the population experience moderate to severe PTSD following those incidents. "You can't push pause on grief. Anything that delays a funeral delays the natural mourning process," Anthony Kaniuk said. The longer we delay our grieving, the more it will present an ongoing challenge to our community.
To abate these social and psychological concerns, Kessler shared that we need to find ways to mark the death in real-time and gather when we are able. "The funeral is a bookend to our life. We gather to say goodbye," he shares.
Dr. Alan Wolfelt, Founder and Director of the Center for Loss and Life Transition, states: "As we have witnessed a general trend toward the "de-ritualization" of North American culture, I don't believe it is by chance alone that we are witnessing a number of people struggling with the complications of their grief. As more families choose not to participate in meaningful funerals, they tend to carry their grief in ways that impact the quality of their lives. Funerals are not "rites of closure"; they are "rites of initiation." When families don't have meaningful funerals, they are not publicly initiated into active mourning — 'the shared response to loss' and often not publicly supported. If we don't mourn well, we often don't live well or love well."
Finding new ways to grieve
However: "The freeing thing about this moment is it's allowing people to find new ways to grieve," shares Noha Waibsnaider, co-founder and CEO of GatheringUs . GatheringUs helps families to plan digitally inclusive funeral services. "They are finding ways to do things that are so much more personal for them. We've had ice cream socials or played fireworks at the end of a funeral….We can do more unique and interesting things than what we might have done in the past."
In the future, experts believe we will continue to see hybrid services and events that combine unique digital and physical experiences. And, this is a good thing for our emotional wellbeing. The more we can connect with others and spend quality time together while grieving, the more we strengthen the bonds of our community.
---