In our series From the Orchards, we're taking you behind the scenes of our amazing Harry & David products and the people who help make them happen. Learn about our annual pear harvest, hear our bakers' inside tips, and gather some fun facts from our resident sommelier. Ready to learn more about Oregon wine? Master sommelier Hillary Zio explains why Oregon is such a perfect place for growing wine grapes and dives into the region's most well-known varietals, pinot noir and chardonnay.
Southern Oregon has been called the "New Napa Valley" for its up-and-coming wine scene, and Harry & David – known for their amazing Royal Riviera Pears, beautiful gifts, and delicious gourmet treats — is right in the center of the action. With several noteworthy varietals, it's won several prestigious awards, including gold medals at the third annual Great Northwest Wine Competition and the Oregon Wine Experience.

Since launching in 2012, Harry & David's wine collection has grown to comprise 13 different varietals, including whites, reds, a sparkling, a rosé, reserve wines, and a dessert wine – truly something for every palate. Of course, no Oregon wine collection would be complete without a versatile chardonnay or fruity pinot noir, the state's two most well-known offerings.
I love wines from cooler climates because they develop a bit more acidity, less fruitiness, and lower oakiness. Harry & David's chardonnay, pinot noir, and pinot noir rosé perfectly embody these characteristics. As Burgundian varietals, they grow well in Oregon because the two regions sit at about the same latitude.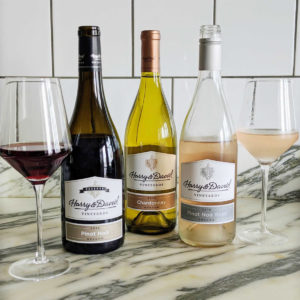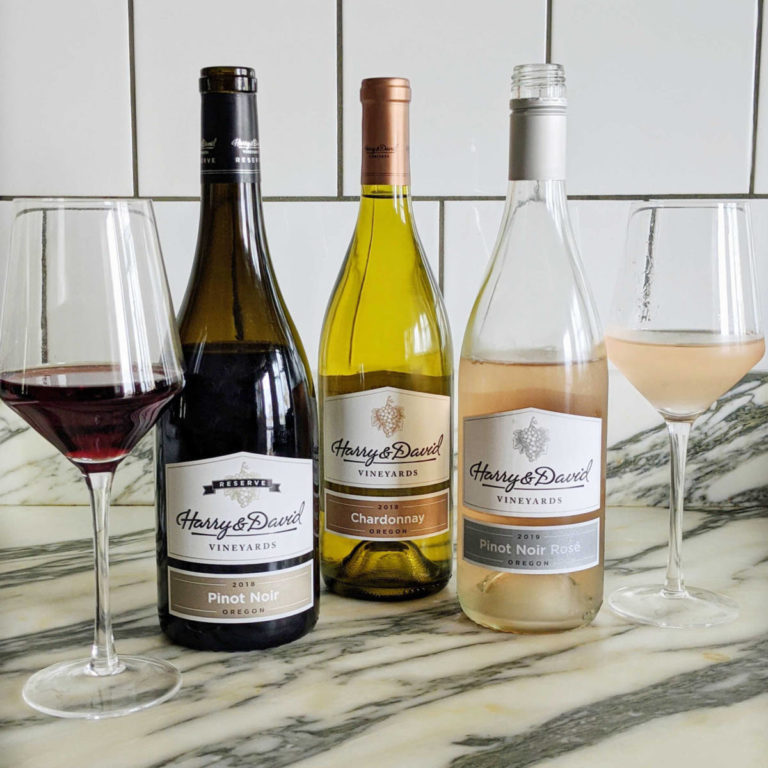 Harry & David Pinot Noir and Chardonnay
Oregon's cooler climate gives Harry & David's chardonnay a crisp and refreshing flavor, heavy in stone fruit and lighter in the overripe and tropical flavors you may find in chardonnays from California or the Southern Hemisphere. It's also not super oaky since it's fermented in stainless steel and French oak barrels rather than new American oak.
The pinot noir rosé has the light hue of a Provence wine, which is due to the fact that the skins of the pinot noir grapes weren't left on for long. It's very dry, with hints of strawberries and melon. The high acidity and low alcohol content make it a nice, neutral drink to enjoy while cooking, casually entertaining, or when pairing with a meal's first course.
This wine has some lovely hints of wild raspberry and cherries. But it's not all about the fruit. Pinot noirs are known for their mushroom-y quality, which is notable in the Harry & David pinot. The vegetable-forward flavors are what make this varietal so food-friendly and perfect for pairing with savory dishes.
From Vine to Bottle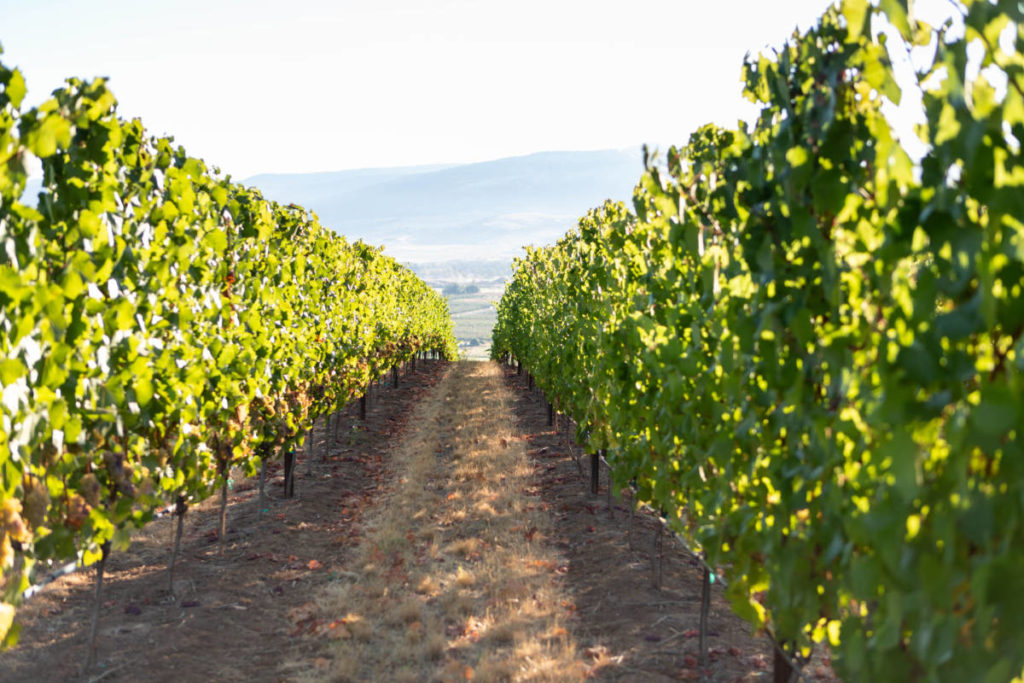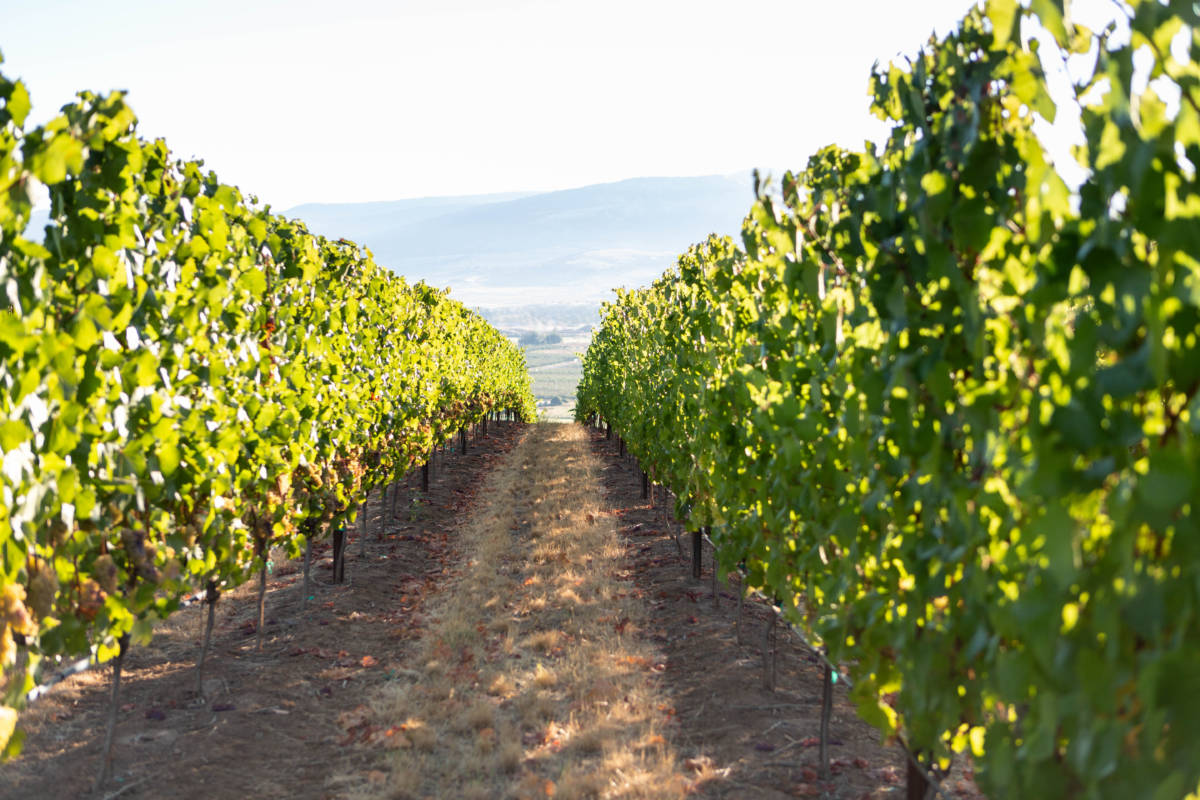 The wine team at Harry & David works closely with growers and winemakers in Oregon to ensure everything is absolutely perfect from vine to bottle. They source all their grapes from three prominent valleys in the state: Willamette, Umpqua, and Rogue. In 2021, they'll also source grapes from the Oregon side of the Walla Walla AVA (American Viticultural Area). These grapes add up to around 38,000 cases of wine produced for the 2020 vintage alone, or nearly half-a-million bottles.
With all this talk about Oregon wine country and Harry & David fine wines, you're probably ready for a glass. For more on Harry & David wines, tune into my tasting video here. Or read on to brush up on your wine lingo before your next Wine Wednesday.
All About Oregon Wines